Entrepreneurs tell us about starting their businesses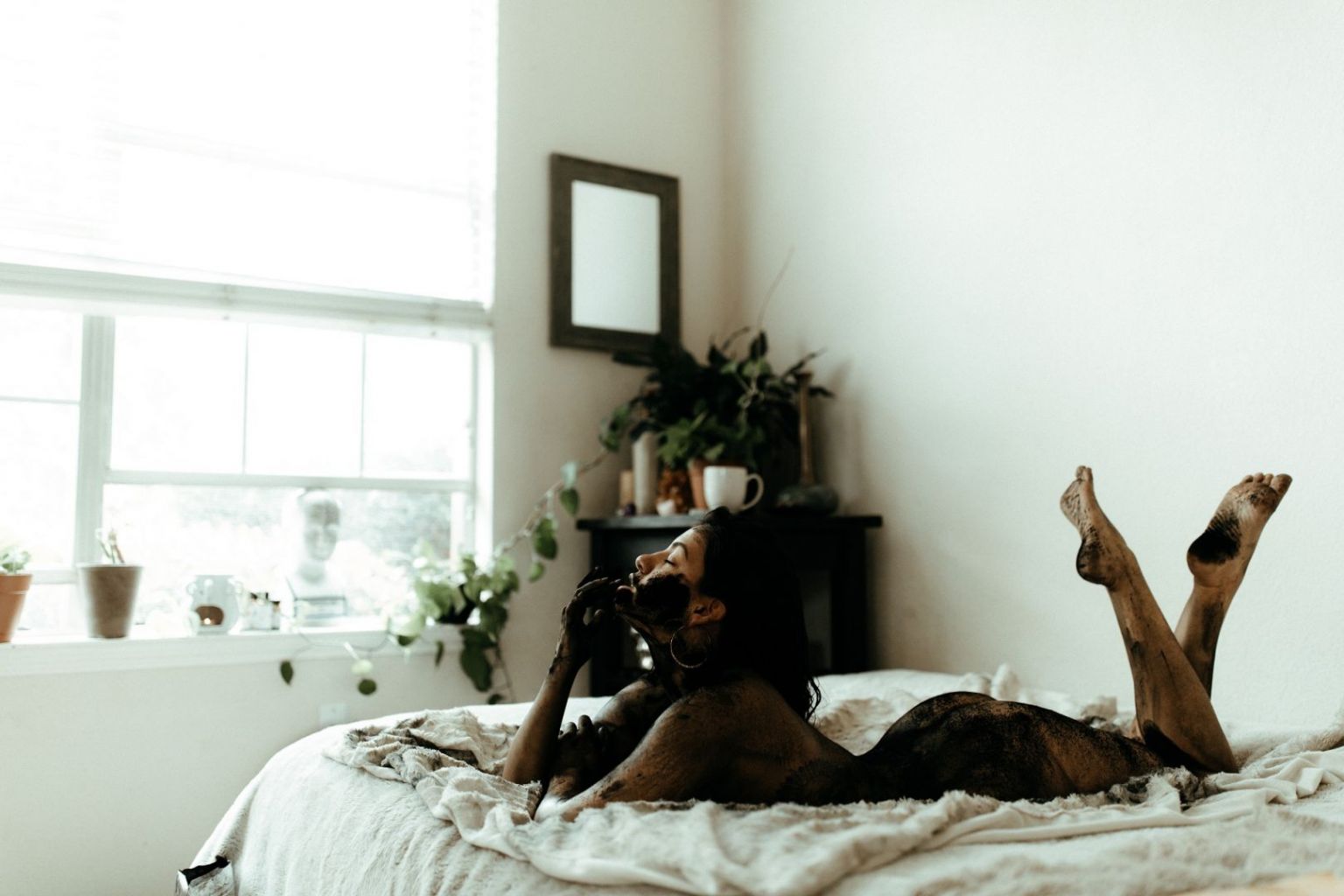 Thinking through whether to start a business – whether to take the risk, whether to go out on your own – isn't easy.  So we asked some entrepreneurs we admire to tell us about how they thought through the process of starting a business.
LaToya Owens | Accounting Professional

I saw a need in our community on financial literacy and I wanted to be the solution to that problem. Read more>>
Joylynn M. Ross | Literary Consultant & Publishing Coach

At the time of starting Path To Publishing, a literary service provider and author assistance company, I didn't realize I was following a formula (thought process) that is now being taught by business gurus to entrepreneurs across the map. My process was first realizing there was a common problem in the literary community among writers and authors (one that I had experienced myself as an author), I discovered the solution, I created a process to get to/work through the solution, and I got results. And because of my experience in the literary industry and having a relationship with my colleagues and hundreds of my fellow literary artists. Read more>>
Danielle Fork | Lifestyle Photographer

God gives everyone the perfect mix of talents and abilities to fulfill the mission He has in mind for you. I discovered when I was a child that I had a gift for photography. When I say that, I don't mean the gift of operating fancy cameras and detailed editing software, but more so the gift to see and capture the beauty in every little thing God created. Millions of simple moments add up to become one amazing lifetime and photography is one way we can save those simple moments for the next generations to see. Who doesn't love to sit with their elders, look at old photos and hear stories from way back when? I used to fill up multiple disposable cameras in a week, and my mom or grandma would drive them to Wal-Mart to be developed. Read more>>
Jaqueline Michelle | Self Love + Embodiment Coach; Yoga Instructor; Tantra Practitioner

Ever since I was a child, I always had a fascination and deep interest in the human mind. Specifically along the fields of psychology and various forms of healing and interacting with another human that is in the process of over coming trauma. My heart was set on entering this field. Set on studying depression, mental illness, pain. At the time, I truly only knew psychology and being of service in this way to only be tied to the more "negative" side of the psyche. For me, I wanted to not only understand another human being – why they were the way they were, what they need to overcome, what life after trauma could look like. Read more>>
Benita Perez | Portrait photographer

Honestly I never thought I would be a photographer, it all just happened out of a hobby. I intentionally bought my first camera so that I could take photos of my family, friends, and vacation spots. After learning how to actually use my camera and have it on manual mode I started taking portraits of a few people. I posted my photos on Facebook and Instagram and people actually like my work and wanted to book me for sessions. I thought it was so unreal because photography was something I wanted to get in to and I did dream about being a photographer but didn't think I would be good enough. Read more>>
Demarques Ray | Photographer / Videographer

My biggest thought was my family and the great times we leave behind once someone has passed .I've always loved to capture moments as my brother (money shots) would say so I took that love and passion I have for photography and started developing my own style my own legacy so no matter what you will always be able to come back and feel that moment again that's what it's about priceless moments Read more>>
Anne Watson | Business Strategy Coach for Ambitious Female Entrepreneurs

I spent a lot of my life trying to fit into someone else's idea of success, ignoring my own talents and passions because the feedback I got was never encouraging. So I lived with the angst of not knowing my place but knowing I was meant for something more. I have a degree in Advertising and a passion for marketing and business that I have never formally used. Over the years, however, I've noticed that my marketing and business skills come out in almost everything I do. It is as natural to me as breathing. Read more>>
Brooke MacNicol | Interior Designer

Creating your own business can seem quite daunting. My journey in particular came alongside many risks. When I started my own business my first priority was to write out what I wanted it to be. Transparent was the most emphasized. I didn't want to hide pricing and markups, I didn't want to have extra little fees my clients had to be concerned with… rather be upfront with how my business works and focus on being 100% transparent. Second was work ethic or what I like to call passion. It accounts for the sleepless nights, the 16 hour days, and giving my clients my very best at all times. Read more>>
Tenni King | Wardrobe Stylist & Personal Shopper

When I first started working for my mentor, the whole idea behind the job was that I would assist her for a few years, get introduced to all the ins and outs of the business, learn from every encounter, and soak up all the lessons/experiences I could from that opportunity. I went into that experience knowing the end game, my own business. This thought semi-terrified me at the time, but I slowly gained more confidence and knew I was meant to do this. No doubt in my mind! After being with her for about three years, I realized it was kind of now or never. I was never going to be 100% ready to launch, but I am a firm believer in "if your dreams don't scare you, they aren't big enough." Read more>>
Estephania Garcia | Visual Designer & Social Media Strategist

My thought process behind starting my own business was doing something that will set my apart from the rest. I wanted to create something I enjoyed while serving other small business owners grow their brands and digital platforms. Most importantly, I wanted to build something for my own future and the future of my family. Read more>>
Joshlyn Davis | Owner of Dallas Social Influencers

When I started Dallas Social Influencers the thought was to create a way for content creators to unite and also have a way for women in Dallas to find their Girl Gang. Initially we were just a photo meet up. Girls would show up at one location and take photos with each other and we slowly grew from a small group of 7 to almost 50. After months of meetups we decided to launch memberships and offer collaborations with Dallas business. These women are incredibly talented and work very to manage both their full time jobs and pursuing marketing for Dallas venues. Read more>>
Jen Raymond | Owner and Creator of The Modern Rebels

I've worked in Corporate America my whole career. In 2017, I had just given birth to our first child and after two days of returning to work from my Maternity leave, I was let go. Our company had hired too many people and had to cut the newer employees. I was devastated. I had to decide if I was going to get back into the workforce again or pursue my dream of owning my own business. I chose the latter. I invested $2,500 into marketing, education, supplies, equipment and packaging and told myself that failure was not an option. I wanted to create something that I could be proud of, I wanted to stand for something. Read more>>
Raven Love | Entrepreneur

My thought process behind starting my own business was does the world need what I am about to offer. How important is the product and service that I'm offering. Read more>>
LaTamara Buggs | Baker

As I mentioned before Sugamamas was basically started by accident 😂 Once I realized I actually had "something" my thought process initially was this is a fun hobby! Then as I got older and matured, my thought process got serious and it was then that I realized that I wanted to leave my children with more! I wanted them to know that the impossible is actually possible! You can take a hobby and make it work for you! Read more>>
Brooklyn McIntosh | Hat Maker

I felt like there was a niche in the hat making business for women specifically to be able to create art they could wear on their head. There wasn't many women if any creating and designing felt hats for other women. You either had to buy something off the shelf, buy something from a man and try to get your feminine ideas off to him clearly or you wore something old that your grandma wore. I wanted to be the woman that other woman came to when they had a vision of a fun unique hat, or when they wanted a fun unique hat but didn't know how to make it happen creatively. Hence the Proverbs 31 Line with Warbonnet Hat Works began. Read more>>
Elex Price | Event Producer & Real Estate Investor

I started my own business when I didn't want to wait on others. I didn't want my success to depend on someone reaching out to me. I wanted to create my own opportunities and I haven't looked back since. Read more>>
Fefe Bradley | Creator and owner of the Fefe Bag

My business was formed out of necessity. Necessity is the Momma of invention! I workout and I am a busy career girl and caregiver, so I found myself needing a bag to support all my activities. The Fefe Bag is just that. I use it solo or I drop it into my larger bags. Because the Fefe is washable and sort of protects the inside of my more expensive bags, I find myself never leaving the house with my little Fefe Bag. Read more>>
Dayna Tolley | Event Planner

I wanted something that was my own that I could pass on to my children. I wanted freedom to work for myself and spend more time with my kids.
Dessiny Guyton | Licensed Esthetician & Beauty Expert

My business is derived from the desire to educate. Too many people assume that the beauty industry is an unattainable luxury that is only accessible to the elite. I wanted to ensure the accessibility and education to the beauty industry to both women and men of all economic and cultural backgrounds. Read more>>
Shirkydra Roberts | CEO/Founder of I.A.M.E., #METOO Advocate, Motivational Speaker, Life Transformation Coach, and Author

My thought process was that if I could teach people to push purpose out of their pain, challenges, trauma, downfalls, or doubts, I could change lives through impacting peoples mindsets. As a #METOO survivor, I saw my experience as a light that guided me out of darkness instead of a dark experience. I would not be a Motivational Speaker, Advocate, Author, or Life Transformation Coach if I did not have something to give to the world. We all have gifts, we just have to unwrap them even when they don't come in a package that we like. Read more>>