Why did you pursue an artistic or creative career?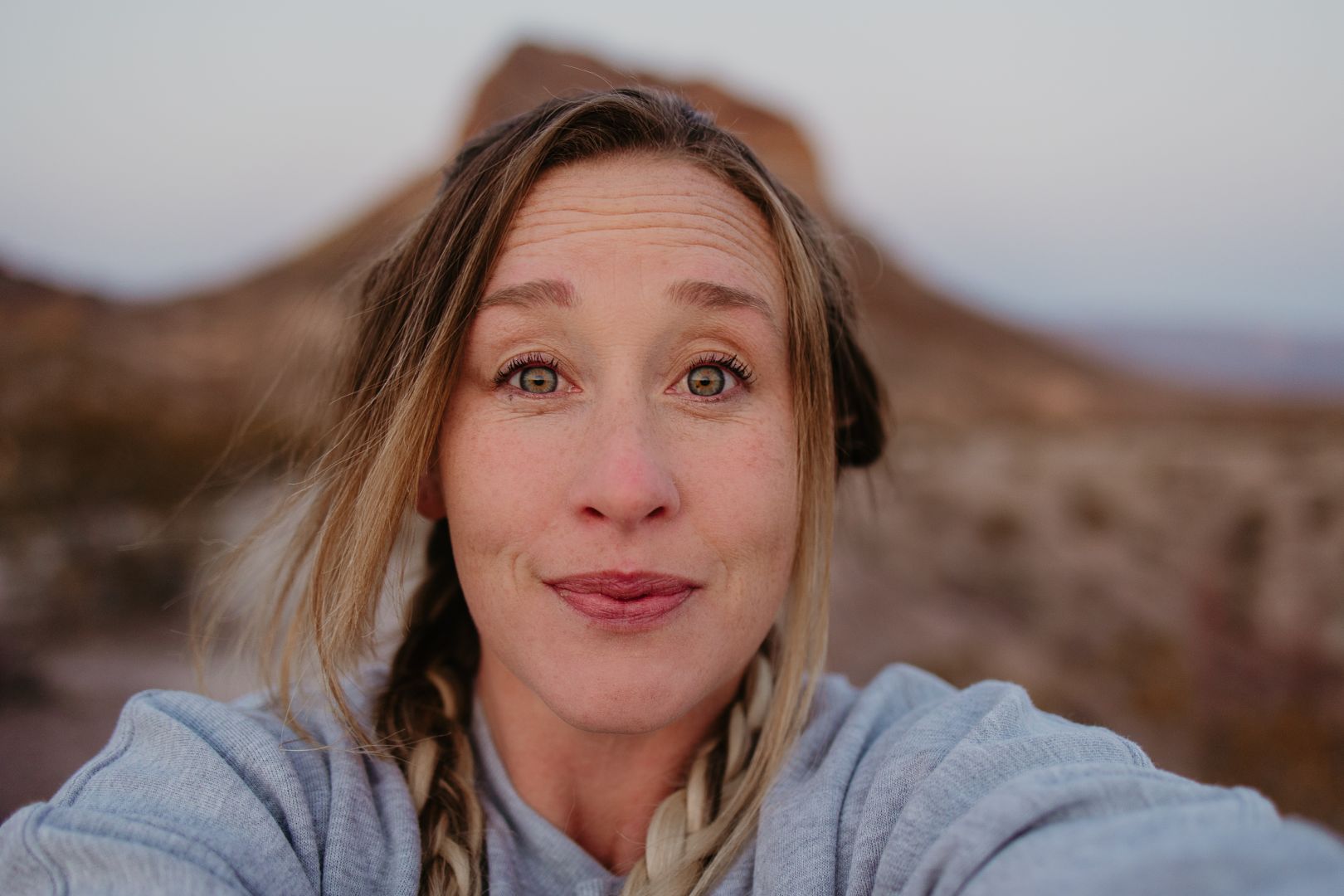 Artists and creatives face innumerable challenges given that their career path often doesn't come with a playbook, a steady paycheck or any form of safety net. It's definitely not easy and so we asked a few of the artists and creatives we admire to talk to us about why they chose to pursue an artistic or creative career.
Karli Dumovich | Wedding and Elopement Photographer

I feel that there were many factors that ultimately led me to pursue a career as a photographer. I spent many years as a Veterinary Technician and while I absolutely love animals (and always will), I was no longer feeling fulfilled in that field. I was experiencing burnout and compassion fatigue which started to lead to a decline in my mental health. My final year in the Veterinary field ended with me becoming pregnant with my youngest daughter and during post-partum recovery, I experienced a medical emergency and was diagnosed with a Pulmonary Embolism. Read more>>
Forrest Jorgensen | Writer, artist, photographer

Being able to utilize my creativity to make an honest living is a blessing, and I'm very grateful for this life. I've been making all sorts of stuff since early childhood, like drawings, stories, Lego complexes, etc.. I have an innate drive to inspire awe and reverence in the hearts and minds of all who interact with my work. I have to help people personally experience even just a taste of the nature of what's actually happening right now. I have to help peel back the layers of unconscious social conditioning and assumptions that have been cast over humanity. So, to answer your question, I never had any other viable option. It's all or nothing for me. Read more>>
Whitley Queen | Alternative Tattooed Model

When I was younger I loved experimenting with my image. As a teenager I dyed my hair weekly, followed countless makeup tutorials, and had my nails done regularly to match the new crazy trend. When it was time to start thinking of careers though, becoming a hair stylist or makeup artist never felt like the right choice for me. Then, with the help of a few friends, I was slowly introduced to modeling. Read more>>
Bianca Green | Teaching Artist

Throughout the entirety of my life I have always felt that a creative career was meant for me. Starting at about 3 years old was when I was interested in drawing and painting. Luckily I had family that could support my interest which made the arts easier to pursue, even when I ended up changing mediums throughout the years. Read more>>
Gabriel Avila | Producer / DJ

I've always been a pretty artistic & creative person, so I've always kind of known that I wanted to pursue SOME kind of art form, with music being my main interest. I started producing music mainly because I wanted to create music that would give other listeners the same escape that my favorite tunes / artists give me, you know? Fun fact though, my main dream was to start / be in a deathcore band haha. Read more>>
Madison Cothran | Hairstylist & Business Owner

Growing up, I was never exceptional in any subject in school. I longed for recess and after school where I got to braid my friend's hair, and test out the new lip smacker's lip gloss our mom's had gotten us girls at the store the weekend before. Once I got into high school however, I discovered all of the beauty creators on YouTube. I felt like a kid in a candy store! Read more>>
Azelie Dugas | Tufting Artist & Creative Designer

I feel everything. I feel everything all the time, deeply. Expressing myself has been a lifelong journey. Art has been a vital part of my life for as long as I can remember just for my sanity. Tufting has been an amazing medium because I am able to find my own personal style and express my emotions, while still creating something that there is a market for. It's such a privilege to have my creative expressions be used to decorate people's home's. Decorating your home is something so intimate. To be able to support myself by harnessing my emotional expression is a huge blessing and I am so grateful.
I feel everything. I feel everything all the time, deeply. Expressing myself has been a lifelong journey. Art has been a vital part of my life for as long as I can remember just for my sanity. Tufting has been an amazing medium because I am able to find my own personal style and express my emotions, while still creating something that there is a market for. It's such a privilege to have my creative expressions be used to decorate people's home's. Decorating your home is something so intimate. To be able to support myself by harnessing my emotional expression is a huge blessing and I am so grateful. Read more>>
Cheyenne Dorsey | Treats Business Owner & Content Creator

I actually wanted to go into fashion, but I was put in the wrong class my sophomore year. That class turned out to be culinary and I fell in love with it. I've always been into art and food. So it's very ironic how culinary fell into my lap basically. Read more>>
Tori DuBose | Interior Designer

I have always loved art based activities. I didn't even know I wanted to be an interior designer until my 2nd year of college, but art has been my favorite subject and pass time for as long as I can remember. I've dabbled in almost every form of art and I noticed that has always been when I am most happy. So of course when I went off to college, I knew I wanted to pursue an art career, I just didn't know what. One of my professors actually suggested Interior design as a career path for me. I took the intro course and I was hooked! Read more>>
Dwayne Heggar | Profession Musician, bass guitarist, producer, music instructor

Music has always been a part of my life, Ive always dreamed of being at the level of where I am and now the hard work has surly paid off. Read more>>
Dani Wilson | Artist & Content Creator

I have loved art and have always found a way to express myself with my art since I was a child, so it was only right to do so as an adult. At first, I only looked at it as a hobby, but once I moved to Dallas and got surrounded by other creatives, they eventually pushed me to put myself out there and start my business. That was by far one of the best things to happen to me because I love EVERYTHING about creating, and I truly can't see myself doing anything else. Creating is something that I will never get tired of, whether I am creating for others or just for myself. Read more>>
LaTezja Choice | Tumbler Maker & Crafter

As a child, my mother was always creating things by having three kids. She would have to be creative in the kitchen and with our extracurricular activities. When we were on little league teams for homecoming my mom would make mums for us and other kids on the team. I was a cheerleader so she would always take over making posters, buckets, or whatever else she wanted us to have. In the kitchen we never just had hamburger helper, she was always doing what we call making a "concoction" to jazz up the flavors!! Read more>>
Patricia Saada Baumann | Visual Artist

To begin with, art was just an outlet to unburden myself on canvas and, at the same time, help me navigate certain junctions in my life. In my first group exhibitions, I remember labelling most of my pieces as 'not for sale'. My paintings were personal to me, and I couldn't imagine parting with a piece of myself just yet. Read more>>
Chantel Edley | Cosmetology Educator & Hairdresser

I pursued an artistic or creative career to enhance the inner beauty of every client that sits in my chair. Being in this field of enhancing people's confidence, relationship , and understanding how to take care of themselves. There are so many people in the world that can't see their outward beauty because of the lack of confidence inward . So when clients sits in the chair I make sure to let them have their time to talk, cry , and maybe sleep . Sometimes people need to take a break and just release whatever they are holding inside . So having this creative outlet let's me express my creative side and make it easy for clients to relax with me . Read more>>
Lay'la Zhané | Hair Artist/The Dallas Hair Mystic
Art has always been a part of me. Growing up, I had a very say colorful family. It always felt as though I didn't have a voice or control over my own decisions or life. So once I learned that there were so many forms of art, it was exciting to be able to express myself with them. It was like using a secret language that no one understood but me. I always chose art over science classes in school because I just loved having the freedom with my hands to create beautiful things. Read more>>
Izzy Linder | Singer-Songwriter

Pursuing music was always in the back of my mind but seemed unreachable until recently. Singing was my first love and guitar and songwriting have really deepened my love and curiosity of music. There's nothing quite like turning silence into your own song – it's pure magic. Growing up, I was a creative child and was drawn to art and music classes and, in hindsight, these were forms of escapism that I could lean on throughout moving place to place as a military kid. Read more>>
Laura Davidson | Artist & Educator
Creating visual work has always been essential to maintaining my well-being. I use slow processes of sewing by hand and making paper by hand as a form of meditation. My artwork seeks to connect viewers back to themselves, in a world that pushes us to distract ourselves, from ourselves and our immediate surroundings, as frequently as possible. There is an importance in the appreciation of objects that we create ourselves. I try to connect students with this as a counter to a culture that consumes and disposes of objects daily without thought for how these objects came to be, or where they will end up. Read more>>