The Early Days: why did you start a business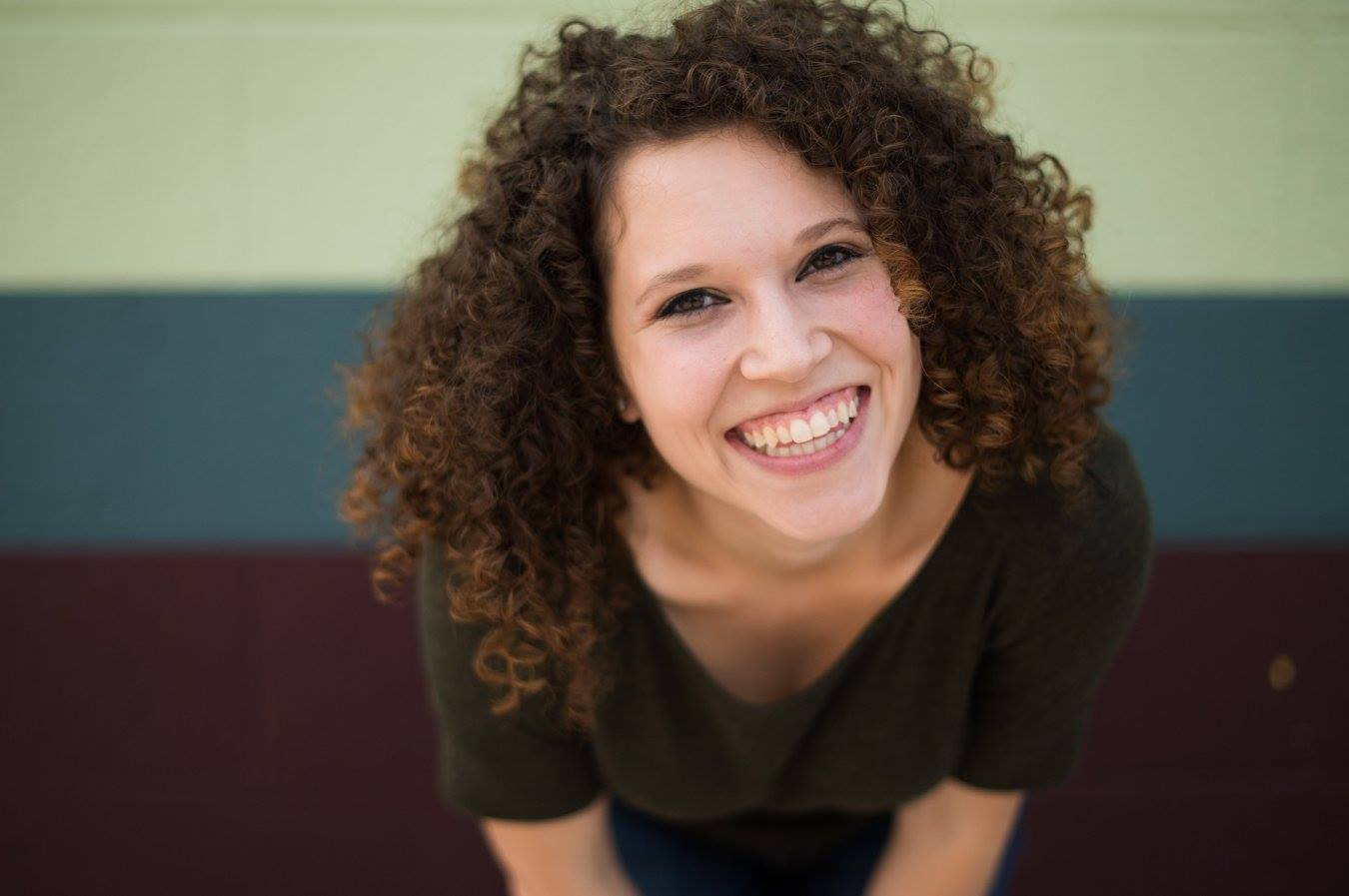 Are you thinking about starting a business? If so, we think you'll enjoy reading about how these seasoned entrepreneurs thought about the question when they were in your shoes.
Joy Lord | Photographer & Executive Assistant

Ever since I was a little girl, I've had a camera in my hand. I always found myself wanting to capture the moment, whether it be the sun setting at the beach, the embracing of our family reunion in Indiana, or my brother crossing the finish line in the 4×400 relay at his state track meet, just to name a few. Nevertheless, my love for photography has never faded, and so in 2017, OverJoyed Photography was born! Read more>>
ARIANA DE PRO | Interior Designer

I started De Pro Interiors to follow my desire of creating new experiences and spaces for my client's guests. I have worked in this Interior Design Industry for over 15 years and have made several connections with clients, vendors, architects, and other designers. I learned something from every firm I ever worked at. I also have a background in Hospitality working as a bartender at high end hotels, dance clubs, and restaurants. Read more>>
Haleigh Fisher | Licensed Professional Counselor and Trail Runner

As a former division I athlete, I witnessed first hand the gap between mental health and athletics particularly in eating disorder treatment and recovery. As an athlete struggling I often felt helpless and stuck in the gap. I decided in college that I wanted to be the person to fill the gap so I began the process of becoming a counselor. Read more>>
Julie Herrington | Professionally Trained Pastry Artist

I had spent 10 years in the pastry industry, working for a hotel, restaurant and catering business. The hours are long, and weekends and holidays are rarely days you get off. At the time I was single, so I put all my time and focus into work. I knew though, if I ever had a family, I would not have a healthy work life balance if I continued working in the restaurant/catering arena. Read more>>
Thu Thi | SEO Specialist & Vacation Rental Manager

I got laid off 7 years ago from an Advertising Agency. I used that as a needed push for me to go after my own dream of building something for myself and my family instead of helping others build theirs. The laid off turned out to be a blessing in disguise. During the laid off period, I started my own SEO business called Digital Centrix in 2016 and was able to create that work/life balance for my family. Read more>>
Preston Kelly | Architect and Entrepreneur

I've always had an entrepreneurial spirit ever since I was a child, selling knick-knacks I'd made during grade school. I'm always looking for opportunities to make my own way and become independent. My truck was one of those great opportunities that hit me. Instead of it sitting in a garage, collecting dust, I thought, 'Why not use it to create memories?' Read more>> 
Jose Nogueras | Master Barber/ SMP Artist (Scalp Micropigmentation)

My thought process has always been to have something of my own. To better myself and leave a legacy for future generations, and to teach that hard work really does pay off. As long you keep staying consistent on all aspect of the business you're trying to build. It's a lot of work and it's not easy, but staying persistent and watching your business vision come to life is priceless. Read more>> 
Brianna Lewis | Photographer

When I first started taking photos as a freshman in college I had no plans of starting my own business. I just did it for fun because I had a camera and it was something I liked to do. I knew someone who did photography as a source of income and as my skills progressed I thought huh… maybe this is something I can do too. Still, it took me about a year before I felt confident enough to charge people for portraits. Read more>>
Anna Vickers | Owner of Makeup & Cocktails Cosmetics

I have always wanted to have something to call mine. When the birth of my first child happened in 2014, I was going through some really hard postpartum issues and I needed an escape. I turned to YouTube and thought, "Huh, I can do that!" So I started my YouTube channel and talked about everything makeup! Read more>>
Alli + Kristen Blumquist | Advocates | Educators | Future Mental Health Professionals

Bloom With Us started with a need for more representation and advocacy for the LGBTQ+ community, especially with the current political climate. We wanted to share our story and experience as a gay couple living in North Texas, and show that being queer doesn't have to look any certain way. We also wanted to provide a window into our relationship – both the high and low moments – as we navigate our engagement and upcoming wedding as well as start our lives and careers together. Read more>>
Will Baggett | Author, Professional Speaker and Serial Entrepreneur

Starting a business was never truly a goal of mine, even though I was fortunate to have a family pedigree of business owners. My late grandfather was a contractor and real estate developer. My eldest uncle owns his own engineering firm. My late uncle owned a media company. My dad is a residential building contractor. Read more>>
Suzette Ruiz | Suzie's Jumpflatables owner

The though process behind starting my own business was my 2 kids. Been able to spend more time with them by having my own schedule where I can go to a school function or a game without having to ask for a day off and worrying about not getting paid for that day. Read more>>
Anna Kathryn Shultz | Gourmet Curbside Founder & Owner, Tyler

After graduating from Texas A&M, I became self-employed in the personal assistance & organizational industry. Several of my clients knew that I have always loved to cook and was good at preparing gourmet food. So when the meal prep craze took off several years ago, three clients in the matter of a month all came to me and asked if I would consider meal- prepping for them. At first thought, I said "no way." Read more>>
Sebron Snyder | Photographer & Director

My business started from a sheer drive to be a photographer. You have to know, I have had photography in my DNA as far back as my first memories. I can remember staring at a camera that sat high on top of my mother's dresser when I had to have been 4 years old. I can remember the smell of the polaroid film you loaded into it. So, photography came before any idea I had about running a business. Read more>>
Dr. Patrie Williams | Texas and New Mexico Licensed Clinical Psychologist, Mompreneur, Owner of Tomorrow | Today Behavioral Health, PLLC

I always knew that I wanted to be a business owner and to engage in conversations about Black entrepreneurship, specifically, Black female entrepreneurship. However, I wasn't quite sure what my business would be but I always knew that whatever I did, I wanted to provide a personal service that would help change people's lives for the better. Read more>>
Bethany Zamaripa | Zumba, Zumba Kids + Kids Jr, & Zumbini Instructor

I had the experience and love for dancing and teaching my whole life. After having my first son in 2019, I wanted to stay home with him while perusing my passion for dance and teaching. This is when I discovered Zumbini. Zumbini was created as an early childhood program by Zumba and Baby First. Not only did Zumbini allow me to continue dancing and teaching, but it also help me create an incredible bond with my new baby. Read more>>
Udy Harper | Realtor, Beauty expert & Author

Owning a business was always my dream as a child. A dream would come alive early in my adulthood as a mother of four young babies. Working for a corporation while raising my children was tough, and would not allow me to devote entirely to motherhood. In order for me to attain flexibility with my schedule, and work life balance, I decided to open up my own business so that I could be available for my children both physically and emotionally. Read more>>
LaKatheryn Shaw | Publicity Strategist/Podcast Host/ and Content Curator.

Starting ShawTIme Media was my invitation to have a seat at the table. My brother and I started a company to use our voice and platform to tell stories that we wanted and the culture needed to see and hear. Read more>>
Adriana Molina-Gallardo | Cake Artist

Baking and cake decorating started as a hobby that quickly unveiled to a passionate full-time task. Creating custom cakes, cookies and cupcakes gave rise to an artist and an entrepreneur. As a freshman in college, there was not much thought process to starting a business. I owe this to North San Diego County who made Cakes By Nana happen; with every like, follow and most importantly every order that challenged me and allowed me to grow as fast as my business. Read more>>
Laura Smith | Owner of Mamaritas

My husband and I have dreamed of the idea of opening a daiquiris to go shop for probably about 10 years before we actually did it. After being a stay at home mom for almost 10 years and our youngest approaching kindergarten age, we finally decided in December of 2020 that we were going to start taking the steps towards making this dream a reality. Read more>>
Jared Short | Food Truck Owner

I have spent over 20 years in the restaurant industry; serving, bartending, and managing; and decided it was time to venture out on my own and be my own boss for once. My career has been mostly opening restaurants or coming into one already operational with the goal of improving business. With the state of the world post-Covid less people have been dining out, Read more>>
Mitch Siegert | Owner & Chocolatier

My wife "made" me answer all 10 of these questions!!! So here are the answers: 1- I liked working with chocolate and I thought I could learn how to run a business without the risk and overhead of a restaurant. I heard Sam Walton failed 4 times before he started Walmart, so I wasn't too worried about failing. 2- Companies that manufacture chocolates don't typically work with chocolate. Most companies that make bonbons use chocolate that is made by a chocolate manufacturer. This is due to the equipment involved to produce high quality chocolate. Read more>>
Neilequelette Roy | Owner of Calm and Co. Candles

When I began making candles it start as a form a therapy when my father passed during covid. I never imagined living life without him. But my therapy quickly became a business that my family, friends and now others have grown to LOVE !! I believe that you should have multiple outlets to stimulate your mind, body and soul ! Read more>>
Nicolás Miranda | Ocarina Owl – Nicolás Miranda (music educator, composer, multi-instrumentalist, community organizer & influencer)

My business, Ocarina Owl, is meant to help and train others to develop a lifelong relationship with music through high quality music lessons and educational materials. When I started my business my goal was to help others learn the niche instrument called ocarina. Since then it has expanded to a big success on social media and lots of different performances, concerts, recording sessions and community events, which have helped Ocarina Owl become a music learning community. Read more>>
Scott Garrison | Master Club Builder & Owner of Scott EG Golf

I've always marched to the beat of my own drum, so being self employed made the most sense. I owned and operated two golf shops in Vegas before bringing a big rig on the PGA tour. Read more>>
Tiffany Blackmon | Content Creator, Podcast Host, Chef

The thought process was that I had worked for many, many companies and have been part of the branding process. I have been an employee in corporate and non-corporate America, and I always thought that when the time was right, I would be an entrepreneur and do it myself. I've been contracted many times for different companies but decided to make the switch and take the leap of faith to go out on my own at the advice of many of my friends and family suggesting that I share my life and my journey and to share my success and my failures. Read more>>
Justina Hubbard-Tate | Founder & CEO of JTMPServices

Initially it started as a hobby Just something I would do for my family reunion after the passing of my cousin. Years later after praying and contemplating I Officially started my own business as a Design and service company. I wanted to service the community in whatever compacity that I could. I want my business to be rooted in Faith and serviced with Love. I am steadying expanding my business to offer more services for business and personal growth. Read more>>
Briana Frazier | Hair Stylist & Full Body Waxer

Starting my own business took a lot of thought process. I'm the type of person who likes to plan it out, take my time, and do it right. I knew going into this I wanted to make it something that will last and ultimately help me to expand. I also, had to fight my personal negative thoughts of failure. I was so scared to fail, not gaining the clientele, not performing correctly. Read more>>
Annie Sayabouasy-Nguyen | Lash Artist

As many of you know, I was a Medical assistant and worked in the OBGYN field for over 15+ years. I chose my path in hopes to get my foot in the door and eventually go back to school for Nursing. I attended for one semester and I soon realized school was not for me. I wanted more for my son and I. Read more>>
Elbanie Montgomery | Esthetician, Paralegal and Social Media Analysis

My thought process at the time was to make products that are natural products that can be used for all skin types and on skin ages. I myself being an esthetician and a mother of 4 suffer from Eczema all my life. When I started having children my two older boys had good skin with no issue. When I had my daughter that all changed. She had all the same skin issues as me. Read more>>
Debbie Roberts | Food Artist

I've watched my mother, grandmother and aunts make preserves much of my life. They did it as a way of surviving during the winter months. As I got older, I would make jams occasionally for friends as Christmas gifts. They would marvel that I had made such a delicious edible. It occurred to me that many people were not aware of the canning process and how preserves were made. Read more>>