How to think through whether you should start a business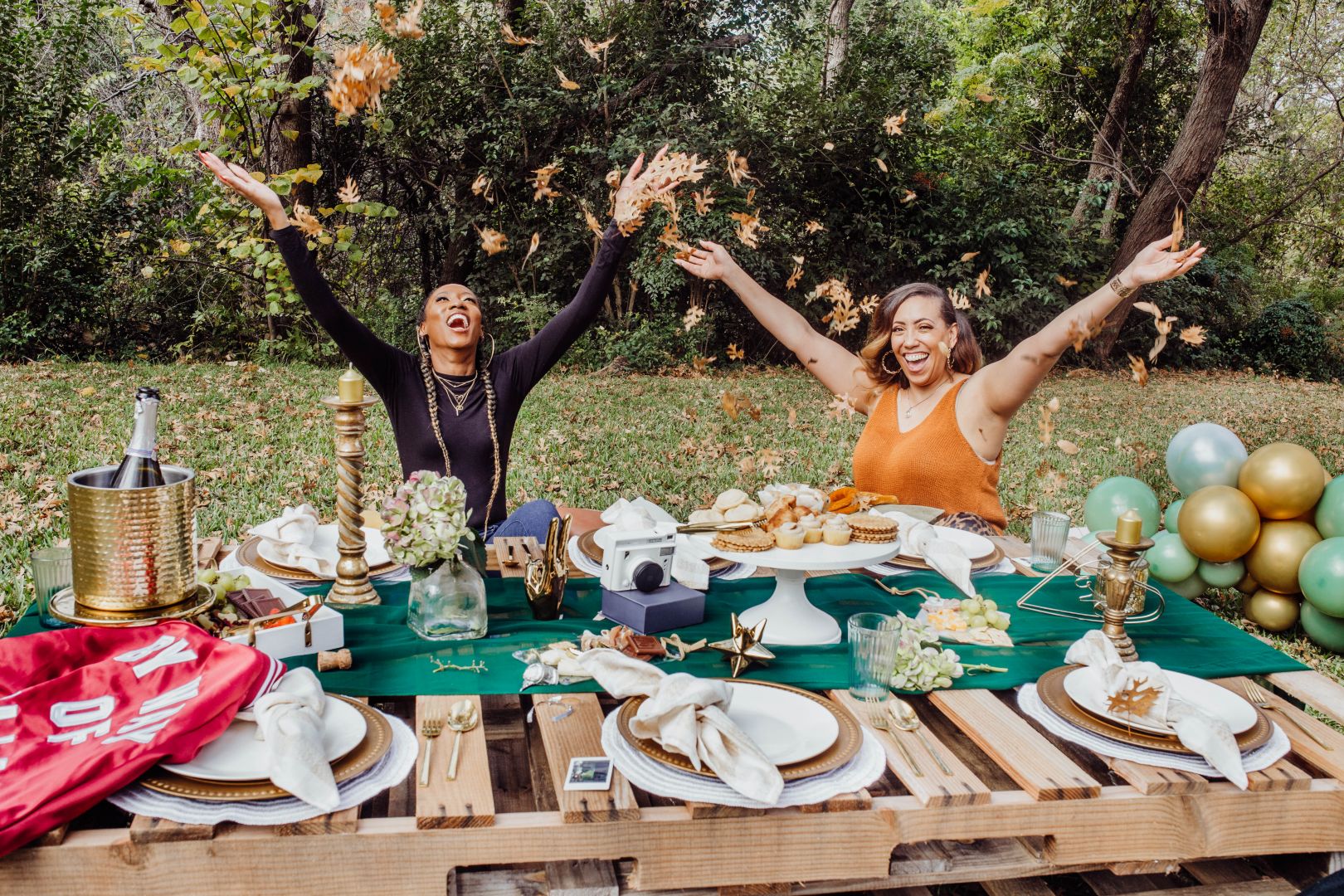 Readers often email us asking us for advice about new businesses they are thinking about starting and we often find that many of them don't have a framework for thinking about a more fundamental question: why should or shouldn't you start a business?
Below, you'll find how successful entrepreneurs from across the city thought about this very question when they were considering whether to start their businesses.
Keira Hand | Photographer

I began my journey into wedding photography through my Fine Arts degree – starting off with photography using old school techniques of shooting, developing, and printing my own film negatives. From there I began to explore my fascination with emotional expression in my work, and after college weddings seemed like a great way to blend my artistic desires and love of emotional expression into a business plan. Read more>>
Dorion Gipson | "DJ Sir Gene" CEO of "Rapid Fire Digital Marketing"

Everyone on Earth is instilled and has opportunity to do something in life. Basically, we are all put on this Earth for a reason and coming out of a Radio, TV, Film, IT, Technology & Digital Marketing background I want to test my theory. The pandemic hit 2020, I was laid off from my original job" in IT ' so in result I went to work for myself and started my own Digital Marketing Company. Right then and there I knew i was here to help as many businesses as possible. In fact, I am not only here to help them as much as possible as a "Digital Marketing Company" but also I am at the level to were I am showing businesses other innovative ways on how to create income off line. I got that opportunity working with my first client Gipson Grocery located at 1701 Shaw St. Dallas, Tx in Downtown/NewDallas/West Dallas. While doing all this I know that I have an overall purpose to initiate out here in Dallas, Tx with Radio, TV, Film, IT, Technology & Digital Marketing. Read more>>
Dee Powell | Urban Planner + Urban Designer + Place Creator

I didn't like having a boss that just did things to appease people instead of doing things with passion. That's when I really saw that passion isn't driving everybody the way it drives me. Knowing that I knew for me to be able to pursue and tap into my passions I had to bet on them and take myself seriously. To be honest lol, I never wanted to start my own business because I didn't want the responsibility – something like divine intervention I guess. Read more>>
Drea Jones | Youtuber | Social Media Influencer

Last year, during the pandemic, like many others I lost my job. I felt sorry for myself for a long time, a couple of months. After looking and couldn't find anything in my field, I picked up a camera and started recording. Realizing after that I was really good with editing, social media marketing, and influencing; I started to get paid out of no where and a light bulb went off. I know this is not a typical business people expect but I am so passionate about it. I run it like a fortune 500 company and I will operate in nothing less but excellency. God really blessed me last year in finding my purpose. Through these outlets, I was also able to share my story about overcoming two toxic marriages! That in itself was an inspiration for me, and I found later how many people I can inspire through my own story. I want that same feeling always with my business, I want women and men to be encouraged. Read more>>
Kaitlin Fontenot | Designer, Developer, Ecommerce Expert & Educator

I started my business as a means of helping other women launch their own businesses without feeling overwhelmed. My main priority is and always has been helping our clients launch a business without the stress. We handle everything for them so they can get back to what really matters in their everyday lives. Read more>>
Labeaud Colbert | Marketing Technologist

Starting a new business is exciting but can also be discouraging. It's best to learn about running the business under someone else like an internship rather than starting with no prior experience. That removes many of the initial frustrations. Business is more than selling a talent, service or product. You will fail many times but learn many things along the way. It's an interesting journey unlike any other. Read more>>
Joanne Sonenshine | Founder + CEO Connective Impact

I'm a development economist by accident. Before 9/11 I was an investment banker living in London. When 9/11 happened, I knew I had to change directions. Once I began my Masters program in Economic Development, I knew I would devote my life to making the world a better place. I tried in many ways to do just that — through a government position as a trade policy economist, as a lobbyist in Washington, and finally as an international nonprofit program director and fundraiser. None of those positions gave me a sense that my work made a difference. I knew that our planet needed collective efforts. That working in silos, and wiling away billions of dollars of corporate and philanthropic funding, not to mention taxpayer dollars, wasn't the answer. I launched Connective Impact to pair companies, nonprofits and governments, as well as impact and traditional donors, to solve problems together in more collaborative ways built on the concept of comparative advantage. Read more>>
Shametria Favors Richardson | Entrepreneur

My reasoning for starting my businesses began with two questions. How can I change the trajectory of generations to come, and how will these businesses advance the kingdom of God and bring Him glory?
In 2018, I launched Faith & Freedom Ministries, Inc., a non-profit organization, after pondering through my purpose with prayer. The ministry's goal is to see women healed, transformed, and walking boldly as the women God created them to be! Our mission is to provide a safe haven of healing, counseling, resources, and tools for women to experience deliverance from bondage and live a life of freedom. We also offer monthly teachings, workshops, biblical counseling, and coaching services; additionally, we provide scholarships to those who can not afford services. We recognize that healed people give birth to complete things, and these results change their lives and the lives of everyone connected to them. Experiencing this healing myself is how I launched my second business, She's Favored Network, LLC with I Am Favored Apparel as an entity. Read more>>
Jenelle Johnson | Plant Based Chef

My company originally started as a Baking Business. I started out baking fondant cakes, then to boozy cupcakes then turned those recipes into gourmet cookie bars which I sold to my local Freshii when I lived in Chicago, IL. After transitioning to a Vegan lifestyle I knew I wanted to keep my business going but was really at a loss as to which product I wanted to sell especially since my former recipes for the baked goods were non vegan. So I decided I would start making Plant based milks which I did however when I moved to Dallas I had friends over for New Years Eve and I had a little hidden gem that I didn't quite promote until my friend tried it. The hidden gem was a Plant Based Cashew Queso cheez I made. My friend was out done and blown away by the taste and suggested that be my product to launch vs the milks. After becoming overly excited about the idea I knew this product would be an asset to many especially those looking to give you dairy or just someone who wanted a healthy alternative to cheese. Read more>>
Brooke Fish | Interior Decorator

I've always loved making things pretty using simple elements. In high school I stapled wrapping paper onto my walls. Ha ha. I went to school for Fashion Design and I think there is a natural progression from fashion to interiors. It's all about tones, textures, lines, and shapes. After becoming a stay at home mom, I began to decorate my friends' homes. We would have playdates and I couldn't stop looking at how a room was laid out and think how the flow of the space would be so much better if they just moved a few pieces of furniture. I couldn't help myself. This led to me helping others and eventually I started my own business. I love helping people fall in love with their homes again with just a few simple changes. Read more>>
Adam Lowes | Espresso Bar Owner/Operator

.Being able to create a unique environment. Hospitality is a transformative industry when it is done right! The desire to create a space that customers and staff can all feel like they are a part of something special. Read more>>
Shekita Moore | Baker & Probation Officer

I have always wanted to have my own business, ever since I took a business class in high school. I had a few different ideas of what kind of business I wanted, and I chose to start a brownie business at the end of 2019. I really did not have a lot of knowledge at first on how to start a business, so I started with the basics of creating a business plan. Starting a business is not a cut and dry process. There are so many different things that go into a business, including many obstacles that you have to overcome. I would not change anything that I have went through to start my business, because at the end of the day my brownie business is my baby- it's mines. My brownie business is just the start of where I want my career to go. I plan to grow my brownie business to a much bigger platform and to venture into other business avenues. I want to be my own boss, to provide opportunities for others and to leave a legacy for my family. Read more>>
Julia Arriaga | Baker and Cookie Artist

My thought process was "Making cookies from home easy peasy. Im going to be my own boss" . Wrong. So much goes behind being a small at home baking business especially being a parent. Time manegement is everything! It's also something im not very good at but still make it work. Most of my days are spent with the kids and preping for a long night. Not only am I the baker and decorator im also customer service, im taking orders, im doing inventory, im doing accounting etc. It's alot for 1 person but i have some help every now and then. Read more>>
Becca Salmonson | Founder of Becca's Petites

My business started out of love for my friend and workout partner who was diagnosed with terminal cancer. Having a background in holistic nutrition, I simply wanted to create a healthy and tasty snack mix that wasn't too sweet but would mask the bitter, metallic taste Kevin was experiencing from chemotherapy. I knew that cancer feeds on sugar, and that's not what his body needed, even though that is what he was craving. While I have always been into health and nutrition, I actually never intended to start my own company. But after Kevin passed, I was inspired to share my passion for living and eating well with everyone. Somewhere along the way, this desire to feed people's hunger to live well became my mission and morphed into launching Becca's Petites. Read more>>
Elizabeth Ward Creel | Co-Founder & Head of Merchandising

I have always had a passion for fashion and it was always a dream of mine to open my own boutique. When I graduated from college I ended up going into a different industry and over the course of 10 years learned so much about retail, analyzing a business, growing a business, strategy, analytics, and finance. I was very happy in my career but saw a real opportunity in the market for someone to come in with a unique point of view on fashion and a high level of customer service. My husband has over 20 years of experience in high end fashion and we decided to combine our experience to launch a business together. We spent almost a year working on our business plan and trying to define what the opportunity really looked like and how to execute it in the marketplace. My thought process was and still is how can we be different and offer something compelling, and how can we deliver the best customer service possible. We have executed this by carrying unique and exclusive brands, limited quantities, and by offering a multitude of concierge services to make it really easy to shop. Read more>>
 Bethany Clemenson | Mindset & Leadership Coach

I worked in corporate prior to taking the leap into entrepreneurship and the process was a long one for me. I am a coach and speaker but started off as a nurse. I was working in senior living and no matter what I achieved, I didn't feel good enough. I was hustling for my worth. I won awards and was considered a leader amongst my peers but no matter how many promotions or raises I got, it never led to fulfillment. Meanwhile, I was sitting with people as they faced the end of their lives and heard story after story about that seemed to always end with a "but". I had a good life….but. After the "buts" came things like: I always wanted to be a teacher but my parents said I should get married, so I did, I wanted to see the Grand Canyon but my spouse didn't like to travel so I didn't go, I wanted to make a bigger impact but I was afraid, I wanted to learn to dance,,,and the list goes on and on. The "buts" were all the unfulfilled dreams and as I began to see the pattern, I started to investigate my own life and realized that I was headed the same direction. Read more>>
Teran Martin | Founder

My journey started with my own nursing struggles. I wanted so badly to long-term nurse my children, but my body would not cooperate. I struggled over my plight and knew that other women were facing the same challenges. Really the business side was secondary to the creation of the Nustle and it still is. My heart lies in the opportunity to help women through their nursing journey. While I have found that I love being my own boss and love learning new things daily and having the creative licensing to move the company in different ways; nothing fills my heart with more joy than hearing that the Nustle helped a mama meet or exceed her nursing goals. Read more>>
Vonecia Carswell | Photographer, Content Producer & Creative Educator

The idea of starting my own business came gradually. I was always doing the photography work that inspired my business, so it only made sense to turn what I was passionate about into a career. At the time, I didn't believe my skillsets perfectly fit in at the companies I encountered during my career journey, so I decided to take a chance on myself. Additionally, the more I worked for others, I became more in tune with my strengths, the things that others came to me for help with, and my dislikes, which helped better inform my decision. Many people spend so much of their lives working and don't get to enjoy it. This was my way of being able to provide for myself while enjoying the ride. Read more>>
Brittany Hollis | Owner, Bubble Dolce Bath & Body

I knew that business was more than supplying goods; I wanted Bubble Dolce to provide a quality experience that would tie together my creativity, quality products, customer service, and the client's well being. I knew I had to develop a plan that comprises each of those 4 elements. I tend to have a project-based mindset. I keep the end-game in mind first and I work backwards by setting small goals leading to the ultimate goal. Success is the sum of small efforts repeated over and over again. I had confidence in working through each step of my plan with desirable results. Maintaining confidence was crucial. Read more>>
Jenny Morrow, RN, IBCLC, LCCE, RYT | Mom, Neonatal Nurse, Lactation Consultant, Lamaze Childbirth Educator, Yoga Instructor and Founder of Unique Footprints (a Pregnancy and Parenting Program)

The idea for Unique Footprints was born in the delivery room I have a background as a neonatal nurse and perinatal educator (helping families prepare for the transition into parenthood). While attending deliveries and helping with neonatal resuscitation, I soon realized that most families are not prepared for anything other than a healthy outcome but what about the unexpected caesarean delivery, the baby needing to go to the neonatal intensive care unit or the mom returning to work with low milk supply and has no idea how to pump or what that even looks like. Even if everything goes to plan, there is always a learning curve and it's just overwhelming. I wanted to create a resource that could truly improve birth outcomes, help mothers have a smooth, positive transition into motherhood and just make life a little easier for families. And to be honest, this came through prayer and the families that allowed me to witness tiny glimpses into the most memorable moments in their lives. Read more>>
LaShaunte Beathea | Business Owner & T-shirt Designer

My business was started because I could not find any clothing that supported or promoted black culture. I was searching for a shirt to my toddler daughter to wear to daycare for Black History Month and could not find anything at all. I also found out that the daycare did not celebrate Black History Month, so I bought a cutting machine and made her a shirt myself. That's where is all began. Read more>>
Shelly-Ann Brown | 3X Founder & Entrepreneur | Victoriann Health and Wealth Management LLC

I currently have three businesses. These include: 1. Victoriann Health and Wealth Management LLC (started in January 2021), 2. Your Best By Faith Inc (a Nonprofit Corporation started in January 2018), and 3. Your Financial Factsheet (an online financial information and resource center, which started in January 2009 and the philanthropic arm of the NPO since 2018). When I reflect on the thought processes behind starting each, they are somewhat different, as you could guess. However, overall, what drove me to entrepreneurship was a deep desire to solve practical problems and meet societal needs in the financial, socio-economic, health/ wellness, and wealth management areas. In a sense, although I have had a career and specialized training in financial economics, law, and other fields, I would say I was born to innovate and lead with problem-solving in ways that indeed continue to accelerate my progress and surprise others. It is a fascinating thing that happens in the mind of an entrepreneur at the start. I may be incorrect, but I do not think any of us gets up one day and say ha! I am going to be an entrepreneur. Read more>>
Ashley Nicole | Founder and Master Trainer, RA Warrior Fitness

I founded RA Warrior Fitness on January 27, 2020 with the mission to empower, motivate and encourage a healthy lifestyle through faith, food and fitness. I've lived with rheumatoid arthritis (RA) for 17 years and I recognize that there are many people, like me, who have physical limitations and may need to modify certain exercises, but nothing should hold you back from accomplishing your goals. Warriors are brave fighters with a "no excuses" mentality. I motivate and inspire my clients to reach their goals while achieving maximum results. Read more>>
Alisa Culp | Creator of Haute Hot Lingerie

Haute Hot Lingerie was born out of the need to compromise on the look when you are looking for the right size. I had my personal frustrations not being able to find the lingerie sets that were both beautiful and fitting to my "non standard" body type. After years of having to settle and alter the lingerie that I was buying, and hearing about similar issues from other women I decided to create a better solution. Haute Hot is created with the idea that you can adjust the pieces and make them fit your shape, as well as show them off while pairing them with your favorite outfits. Wear it underneath or wear it out – the choices are unlimited. People often say that lingerie is not important since nobody sees it under your clothes, but I'm a firm believer that women's day begins with lingerie and the way it makes them feel about themselves. It can totally transform how you feel and give you that boost of fabulous that every woman loves. Read more>>
Brittany Alexander | Chef/Baker/Caterer

I was at the lowest point in my life in the summer of 2015. I only had $100 dollars to my name I told my self it is now or never, I took the first $50 and order me a logo- took the other $50 designed me a web page. With in that first month I started having clients. I too that leap of faith knowing that God had my back. Read more>>
Bernadette Buentello | Owner, Designer & Maker

I have to say I didn't have a plan whatsoever! All I knew was 3 things that were very important to me 1. I had to make money 2. I need to be able to stay home to take care of my kids 3. I had to have fun and I had to be able to be creative And Etsy checked all those boxes. Read more>>
Victor Tsao | Founder and President of NoteWorthy Music Organization

NoteWorthy was started out of concern for the emotional wellbeing of our senior citizens. When we were volunteering at senior centers prior to establishing NoteWorthy, we noticed that many senior citizens seemed to be slightly bored or restless. However, they were very receptive and had great responses to live music performances. We were inspired by this and decided to expand on this concept by starting NoteWorthy Music Organization, with our member musicians performing live concerts at senior centers in the local area. With the onset of the pandemic, we have continued to grow through online performances on our YouTube channel which now reach over 20 states and several countries around the world. Read more>>
DeAndre Sheppard | Photography

My thought process was I wanted to do something that I enjoyed while making others feel great about what we created. One of the many reasons I got into photography is to capture the moment and bring that forever excitement. Read more>>
Brittny Berry | Event Planner

Caramel + Honey was founded by two workout buddies, Kim & Brittny, who had a passion for all things event. One day we were at an event held by our gym, started chatting about the event business and BOOM, things started to click (literally, we were in the photo booth)! Our goal being to enhance the social gathering experience while facilitating someone's vision with safety, opulence & ease! We wanted to provide people with a seamless experience and help create remarkable memories. Read more>>
Robert Johnson | RobertBrews Creator of Low Sodium Rubs and Seasonings.

RobertBrews was created to fill a niche discovered through my own personal journey. I learned firsthand that necessity is indeed the mother of invention! After several heart attacks and open-heart surgery in 2015, my doctor insisted I cut salt out of my diet if I wanted to live. As someone who had been grilling and smoking foods my entire life, since my dad taught me as a kid, it's something I've always lived for. However, I struggled to find flavorful rubs and seasonings that were low in sodium, yet still tasted great. That's when I decided to create my own. In 2020, I launched six low sodium seasonings/rubs that are so good you want to put them on everything. Read more>>
Dr. Tamika Stevenson | Independent Educational Consultant

As a first-generation college student, I have always wanted to focus on providing others with opportunities to be able to succeed. Being an educator for over 17 years has awarded me the chance to help students of various backgrounds with achieving their aspirations. As a previous high school teacher, I worked with students in several areas which included writing, leadership, and college prep. As a former English teacher and College and Career Coordinator, I was given a chance to work directly with students and parents with the college admission process and scholarships. For many parents, including those who are college graduates, the process can be tedious and overwhelming if not provided support. I observed many families struggling to provide students with the resources and time needed to complete this process. As I continued my educational journey, I realized that the area in which I lived did not provide the same opportunities for students of color as affluent areas which provided college preparation support. Read more>>
Tashi Richards | Philanthropist & Lawn Expert

Before I started TLC I always supported black owned businesses. I'm big on helping my community thrive in new ways and giving them a helping hand when it comes to funding their business or promotions. Then I started to think "What is something I could do to help myself?". After the passing of Nipsey Hussle the drive to help myself and community hit harder. Subsequently Tashi's Lawn Care was created! Nipsey always spoke about ownership, and helping each other become bigger than our surroundings. I went in with no expectations, I just knew I wanted something to call my own that could be passed down to my family and children. Read more>>
Isabel Moya | Boutique Owner and Influencer

I've always loved fashion, but i just never really new how to pursue that passion. My best friend and I would always talk about eventually opening up a boutique when we were financially ready, but that never seemed to happen. It was several life events and people that influenced me, but it was actually one conversation I had with a really good friend of mine that pushed me to take the leap. I will forever be grateful to her. So I wrote down a plan on paper and did a bunch of research and note taking. I still carry that journal with me everywhere. Lol I set aside a small amount of money and just took the leap!. Read more>>
Kionia Williams | Athletic Apparel Creator

I wanted to do something everyday that I enjoy that didn't feel like work and at the same time helped others. We are put on earth to not only pursue our dreams, but to contribute to society. Making others feel good is very important to me. Read more>>
Jordan Burk | Author, Illustrator & Down Syndrome Advocate

In the years I spent as a caregiver to my Uncle Kelly, who had Down syndrome, there were always children who would approach curiously and ask questions about Kelly. I always loved to answer their questions, and as I looked to find what kind of resources were out there about people with Down syndrome, I realized there wasn't much that showed what it's like to truly love someone with Down syndrome. That really inspired me to start writing children's books that help kids understand that even though some people may not look or act like they do, that doesn't mean they don't need friends, too. Read more>>
Sonya Sessoms | Faith Stalker

I have to be honest and say that I wanted to start my own business because every example I heard about successful people in the Accounting world had their own companies. They also didn't look like me. I wanted to be an example for other women of color. I hadn't thought about it much until my junior and senior years of college. I'd always read about the CPA or tax expert who made decisions for major companies and they were "consultants." So I said, "WAIT! You can be a CONSULTANT?! And they will pay you for your OPINION?!" LOL! So yeah, my desire to be something I hadn't seen drove me to start not just one business, but several. Now that I am a proud parent of two Brown children, the decision I made over 20 years ago hits different. My husband and I can show our son and daughter a different way to reach their goals, different ways to become successful. We teach them about creating their own lane because if you can't find it and you have the skill to produce it, you go full speed ahead. We surround ourselves around other entrepreneurs who look like us and are more successful too. Read more>>
Arnise Nikki | Owner of Nique Kouture Online Boutique

I am so into fashion and style and that played a big part in the thought process behind starting my business. The main thing for me was making sure I started a business that would be successful and something I would be passionate about. Read more>>
Kelly Bowden | Bed and Breakfast Proprietor

With all my years of varied hospitality experience I felt that I could use all my skills in this one perfect setting as a Bed and Breakfast owner. I adore meeting people from all over,, sharing my home cooking, hosptality, and making them feel right at home in Fort Worth!. Read more>>
Leslie "Zeke" Ratliff | Music Director, Movmnt Band
At the beginning, we knew we could be successful if we stuck to our influences for our sound. Every member of Movmnt Band has roots in Jazz Fusion, Funk, Rap/Trap, and Neo Soul. Put that together with a lot of practice, and we knew we had something others can enjoy. Read more>>