Meet Shelly-Ann Brown | 3X Founder & Entrepreneur | Victoriann Health and Wealth Management LLC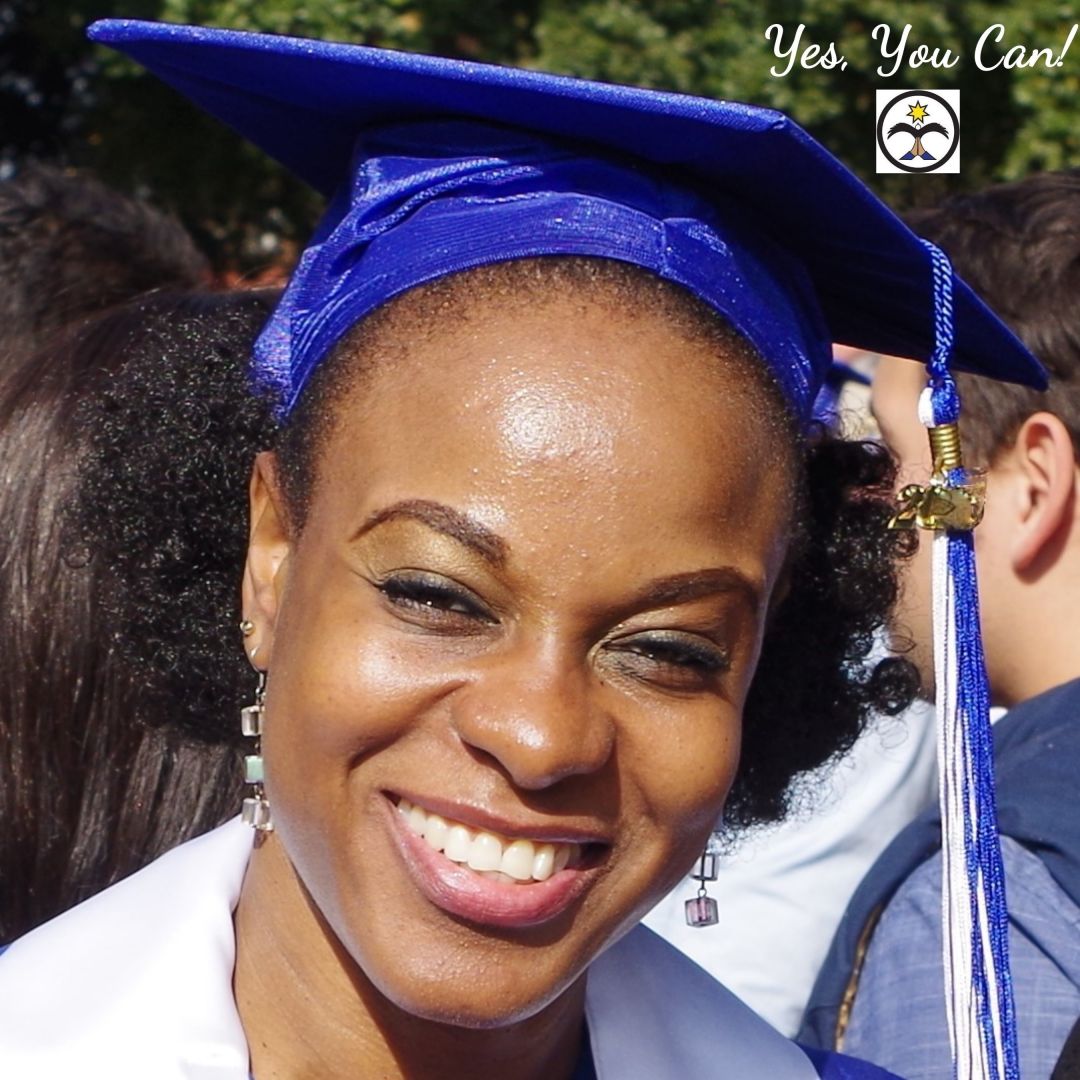 We had the good fortune of connecting with Shelly-Ann Brown and we've shared our conversation below.
Hi Shelly-Ann, what was your thought process behind starting your own business?
I currently have three businesses. These include: 1. Victoriann Health and Wealth Management LLC (started in January 2021),
2. Your Best By Faith Inc (a Nonprofit Corporation started in January 2018), and
3. Your Financial Factsheet (an online financial information and resource center, which started in January 2009 and the philanthropic arm of the NPO since 2018).
When I reflect on the thought processes behind starting each, they are somewhat different, as you could guess. However, overall, what drove me to entrepreneurship was a deep desire to solve practical problems and meet societal needs in the financial, socio-economic, health/ wellness, and wealth management areas. In a sense, although I have had a career and specialized training in financial economics, law, and other fields, I would say I was born to innovate and lead with problem-solving in ways that indeed continue to accelerate my progress and surprise others. It is a fascinating thing that happens in the mind of an entrepreneur at the start. I may be incorrect, but I do not think any of us gets up one day and say ha! I am going to be an entrepreneur. I think, at least for me, that from childhood, you recognize certain innate gifts and capabilities, you have this knack for innovative ideas and problem-solving, and you observe and ponder and dream of a better reality, which initially frustrates you. It frustrates you because you were either taught to aspire for other things and/ or were limited by the lack of resources and support to be and do those things you dream about. I had both frustrations from very early and recognized from before I was 13 years old that I am very different in ways that sometimes scared me. To be sure, it definitely scared others who thought they knew what was best for me, or even worse – had difficulty understanding the depth of who I am. Of course, at some point, I had to decide to be true to myself and listen to the desires of my own heart. Had I not taken baby steps to start putting some initial ideas into reality in 2009, I would not have become progressive nor happy today. I saw this very clearly, and as a highly discerning and decisive person, I was able to withstand others' negative voices and those in my own head telling me who I cannot be and what I cannot do. However, it took a lot of time to observe the realities, analyze things, self-assess, and finally accept that I must be who I was created to be. Through wisdom, I realized that doing otherwise can never be a wholesome solution. I also believe that as an entrepreneur, this mindset has to remain sturdy to continue growing, owning, and doing more. As such, heading into each of the three ventures, I had to keep reminding myself of the same truths while taking the leap of faith. So, if I could summarize my thought process, it would be that the desire to self-actualize and solve the societal problems which were within my abilities and power were more compelling than my fears and any hardship and opposition to step out in business. Consequently, today, I am not only an entrepreneur but a leader in the field as the Caribbean Chapter Leader for Dell Technologies Women's Entrepreneur Network (DWEN). As leader for the Caribbean region and member of the Dallas Chapter, I help support the global initiative in facilitating the success of female entrepreneurs, thus accelerating their power to drive global economic growth.
What should our readers know about your business?
Since I was previously featured in your magazine for my first two businesses, let me not bore you by repeating about them – this time, I want to focus on the newest one. Victoriann Health and Wealth Management LLC (VHWM) was established in October 2020 and opened for business in January 2021. The company provides professional services to help individuals and companies grow to an optimal level of wellness and prosperity through a wholistic health and wealth management approach built on education and multiplication.
What sets us apart from other businesses in this field is that I formulated the revolutionary 4 G.R.O.W. Model and two bonus services on the principles of step-UP growth, multiplication, and empowerment so that clients always receive guaranteed value-added in their wellness and finances. Our unique 4 G.R.O.W. Model is on our website for those who are curious. However, you would have to register for our services to see the Model at work and gain from the growth tools and unique multiplication strategy, which are also programmed based on your specific need. For now, very simply, each letter in the Model has a meaning and goal, and the following are the services applied to achieve those goals:
G = Life Strategy and Business Formation Assistance
R = Business and Success Coaching
O = Financial Planning, Management, and Investment Solutions
W = G.R.O. Outcomes and Multiplication Strategy
BONUS SERVICES:
– Monthly Wellness and Personal Finance Training Seminars
– Weekly Virtual Relax and Revive Exercise Classes
I am incredibly excited and proud about this business because it is necessary for many people who struggle with their wellness and finances. Therefore, by including training and exercise classes, we empower our clientele to make practical changes in their lives and businesses that will help them gain more from our growth tools and unique multiplication strategy. This is a tried and proven approach to build personal and business wealth. Yet, we also encourage our clients to contribute to community wealth building, which is key to their persistence in wholeness and profitability. Of note, our services are provided by a team of certified financial and health professionals, so you are getting extra value from many years of experience and expertise from highly qualified individuals in their fields.
Getting to the point of starting VHWM was easy this time. I think that having previous experiences with business venture make it less difficult each time you progress. What was hard really was the timing, in that the Covid-19 pandemic started around the same time I was planning to launch. As such, I had to delay a bit to protect my health and extend the planning time to accommodate the systemic and personal changes everyone was experiencing. Thankfully, I always kept in mind the ideal to start businesses in the New Year. Therefore, when the hiring for our Admin Assistant kept getting pushed back, things finally worked out exactly in time by December, with room for final preparations before launch on January 4 this year. The experience reminded me that success always meets preparation. Since starting, we have been doing well and continuing to get the word out to customers, who are happy with the difference we provide by including wellness and financial health into our approach.
Let's say your best friend was visiting the area and you wanted to show them the best time ever. Where would you take them? Give us a little itinerary – say it was a week long trip, where would you eat, drink, visit, hang out, etc.
Aaaw, Dallas is so wonderful and dynamic that many things come to mind. If someone were to visit now during the Covid-19 pandemic, I think the safest and fun thing would be to give them a road trip tour of the whole city. That would definitely include Downtown, the Galleria, the Botanical Garden, and the Museum of Arts. I am not a big fan of social gatherings right now, but being big on health and wellness, the Flower Child restaurant is a must. They have the best tasting vegetarian and healthy foods in Dallas, and that entire mall is rather lovely to have a walk and chill outdoors. The Bishop Arts District is also filled with some good small restaurants and hang-out spots. Finally, shall I share this secret (laugh). I am a spa girl, and every few months, I save and use several hotel rewards membership strategically to have wellness getaways at my favorite spots. They are kind of expensive, but the benefits are priceless. So if it is someone who knows how to have the quiet relaxation type of fun, where we can enjoy silence reading and listening to classical instrumental music in a hot tub/ jacuzzi kind of thing, I would look forward to spoiling them on some of my wellness must-dos for the spirit, soul, body. I think self-care is essential, and if there is anything I can do to share how I live and take care of my mind and keep looking and feeling young – it is the very least I can do. To me, it is fun!
Who else deserves some credit and recognition?
Firstly, I would like to thank God for being my Shepherd, confidant, advisor, guide, helper, advocate, comforter, and empowerment for all my life and increasingly present as I live my life now entirely in Him.
Secondly, I would like to thank my mother, who, despite having me through rape, never quit loving and providing for me the best way she could. She has been a constant, unwavering supporter of my education and personal growth in such a quiet and gentle way that I have never felt forced to be anything but who and what I was created to be. When I became an adult and recognized the power of that kind of love and support, it really gave me the push to go ahead and succeed. Therefore, I want to dedicate this Magazine Feature, especially to her and my husband, who has been a great source of encouragement, my number one fan in every small dream, and the loudest cheer in my accomplishments since our marriage in 2016.
Website: https://www.victoriannhealthandwealthmanagement.com
Instagram: https://www.instagram.com/victoriannhealthandwealth
Linkedin: https://www.linkedin.com/shellyaabrown
Twitter: https://www.twitter.com/vchealthnwealth
Facebook: https://www.facebook.com/victoriannhealthandwealth
Yelp: https://dwen.com/members/shelly-ann-brown/
Youtube: https://www.youtube.com/channel/UCobkTJAAIYvIIu55hxDhM_w
Other: Email: info.victoriannhealthandwealth@gmail.com
services@victoriannhealthandwealthmanagement.com
Nominate Someone:
 ShoutoutDFW is built on recommendations and shoutouts from the community; it's how we uncover hidden gems, so if you or someone you know deserves recognition please let us know 
here.