Reflecting on the things that made a difference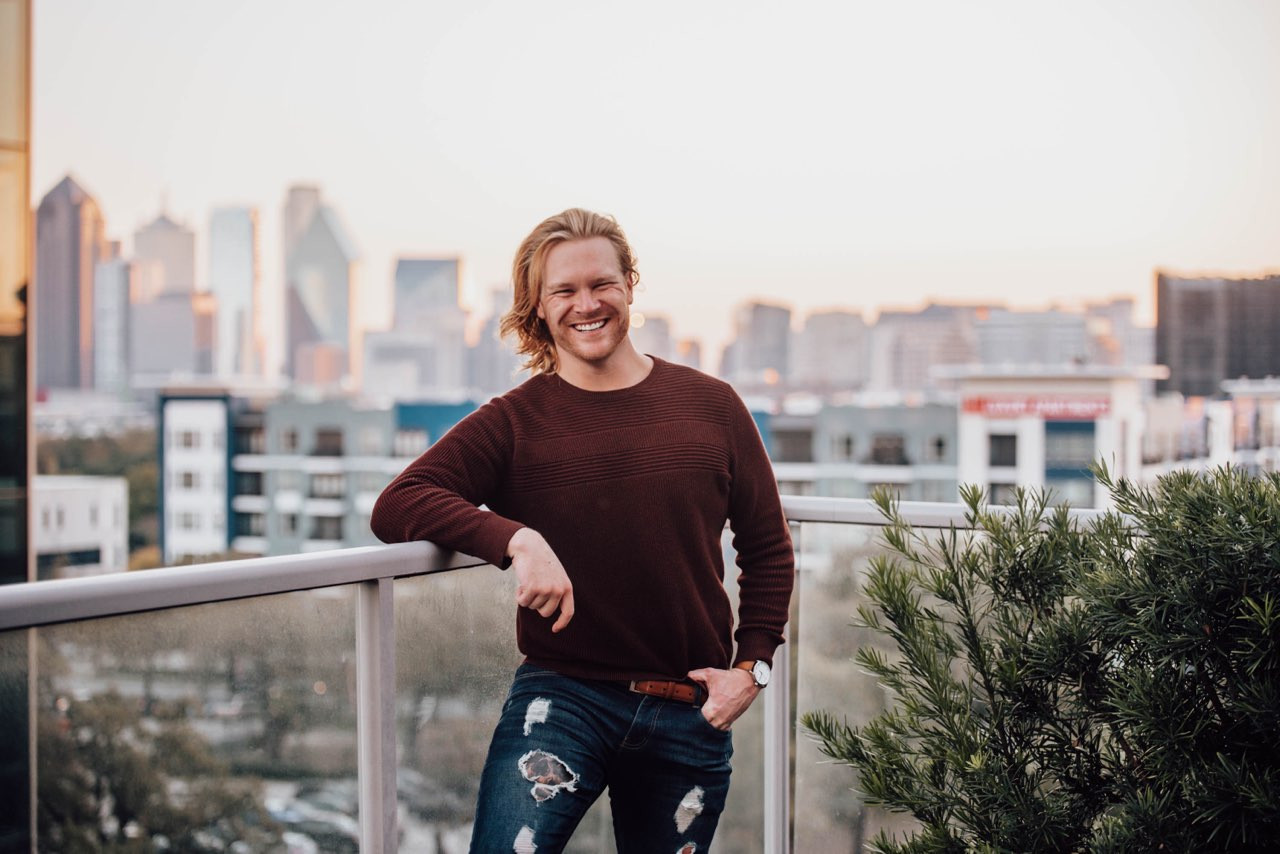 We asked some of the city's rising stars to reflect on what made a difference in their journey. We asked them to tell us about what they think the most important factor has been behind their success.
LaTasha Marks | Graphic Designer at Admired Graphics

The most important impact behind my brand and success is my family. Looking in the faces of my family makes me push harder, be more determined, and persistent on getting the most out of my brand. They deserve the world and I am doing me best to give it to them. Read more>>
Terry August | Big Cheese at Fancifull Fine Food and Baskets

It is a myriad of things with a few basics standing out. Concerning our brand: I believe it is really our commitment to customer service and quality that has kept us in business for over 34 years. I say that because we hear it from our customers all the time. When we first decided to try this concept of a more personalized gift basket/gifting company we set out to be different from the mass produced ones that were found at every grocery store.
Important to us were: quality of products in the gifts, aesthetic design, amazing customer service, the ability of someone to come to our shop and find a little something to take home to a wife or a corporate client able to order 300 gifts. Range and authenticity reflect who we are at Fancifull. Curation was part of our process from day one. We met our makers, discovered and met the people doing it right by taking care of the planet and their employees, visiting wineries and producers around the world, and continued learning every single day. Read more>>
Katie Irsaneous | Principal Designer, Irsaneous Interiors

Empowering my team and investing in their personal growth is a huge factor in our success. I am constantly challenging them to dig deep, improve their process and bring new ideas to the table. When people get bored they lose interest and being bored isn't an option! Watching my team flourish and push themselves is the most rewarding gift. I have been asked by fellow business owners what the key is to finding the right people. I have always looked for people that have the creative talent needed but more importantly people who are eager and ready to take on the world. I have been extremely lucky to form a driven team of the hardest working women I know. Each person brings their own talents and personality but we all have the same passion and big dreams for where we are headed. We all know when to take a risk and are not afraid of a closed door. They humble me every day and I wouldn't be able to take on all that we do without each one of them. Luckily, I get to work with women that inspire me daily and keep me laughing!. Read more>>
Stephanie Stephenson | Interior Designer

Success is such a strange concept, because we spend most of our lives letting others define it for us. I've always been creative and I grew up with an artistic mother. Most children spend time playing with dolls and I was much more interested in textiles and mood boards. A career in design was predestined, but I definitely took the road less traveled. I'd be remiss if I failed to give honorable mention to the runner up of my triumphs which have been my failures. The creative muscles took shape when I discovered who I am and what success means to me. Read more>>
DJ Swavor | Nightlife Curator & Sneaker Influencer

The most important factor behind the success of my brand is being GENUINE and HONEST at all times. Whether its about new music that has just released or a new sneaker that has just released, I pride myself in being honest about my opinion. I believe that honesty is why people gravitate towards me. Read more>>
Chris Shoemaker | Senior Loan Officer & Managing Partner, Shoemaker Mortgage Team

A business's brand is their public image. A well branded business clearly presents what it has to offer, engages its audience, and draws positive connotations so that potential buyers or clients maintain favorable impressions. The best brands are the ones that come instantly to mind when a consumer has a need. I wanted to create a strong brand, and I wanted to scale awareness quickly. The most important factor of my success in doing this is deciding to, and followed through on, going all in. 100%. I did not rush into branding. Honestly, it can be a little intimidating to try to brand yourself or your business or idea. It feels a bit personal, almost like you're making yourself vulnerable. Everyone has seen spectacular branding failures from corporate America, especially on social media. My going "all in" started in the preparation phase. I studied brands that I noted as similar to what I wanted to define mine as. I even contacted some of the folks behind the brands I admired to ask questions. Read more>>
Matthew McNeal | Recording Artist & Label Owner

I believe persistence is the single most important factor in driving success in general. That's been very true in my own life on all fronts. From pursuing the Matthew McNeal career in writing, recording, and touring, to co-owning and operating the Matte Black Sound Company label and production company. It also translates into my personal life. Maintaining and growing relationships and constantly aiming to better yourself takes a ton of persistence. I've learned that there is never one single thing that will ensure success, but rather it's a cumulative effort of never giving up and letting opportunities compound on one another. I think it's also worth noting that success isn't a hard-line goal, but success should be defined early on as a series of small and attainable milestones that act as markers moving toward a dream. Success might be defined as being able to financially support yourself, success might be defined as touring across the country and selling out concerts, or success can be defined by simply recording a song that you love. Read more>>
Amorette Vargas | Licensed Esthetician

door, they will be completely taken care of without question. I listen to their needs and concerns. It's a relationship built on trust. They trust when they send me a referral, their friends/family will be taken care of and I will do my absolute very best to keep their business once I have anyone on my table. I feel what sets me apart from others is not only my experience and passion for what I do but how I treat my clients. You know that saying "shh..don't tell the others, but you're my favorite"? When a client is in my salon, it's all about them. I'm completely focused on making sure they know just how important they are. They're not just a number to me, they're what makes my business every single day. Read more>>
Megan Hughey | People Manager & Entrepreneur

I believe the most important factor to the success of Frisco Area Moms so far is humility. I've found through this journey that surrounding myself with the right people and asking for help when I need it and taking breaks when I need it has been fundamental. Putting people first is essential in my opinion; there are so many wonderful people doing amazing things in our community and my overall goal is really to help highlight those people, and work together to create a supportive, inclusive, and positive community. Read more>>
Priyanka, Aishwarya, Tanaz, Navya Gupta, Sudarshan, Muhamed, Ramakrishnan | SparkSTEM Executive Team

At SparkSTEM, we celebrate the smallest milestones. Whether it's receiving a donation or adding a new member to our team, we believe that each step we take reflects our progress, crucial in our journey to success. With a positive mindset and grateful attitude, the SparkSTEM team appreciates every small endeavor that our organization makes! Our community in DFW has been essential to our success, whether it's signing up for our programs and activities or donating to our cause. Knowing that the people around us believe in us and are willing to work with us is a huge reason why we do what we do. The network in our area is truly heartwarming, and the constant support and encouragement that we receive keep us going. As a part of that community, we create, ideate, and collectively overcome obstacles all essential to our success. SparkSTEM wouldn't be able to function without the dedication of our team and the interest of our community, and we are grateful that we've been able to give back by donating to local charities. Read more>>
Tiffanie Kellog | Referral Generating, Sock Wearing Speaker & Author

The conversation about staying top of mind, being memorable, is so essential because it helps you grow your business. This applies to large, international brands and to the smallest company of one. A strong, consistent brand will make you memorable, making it easier for people to buy from you. If you have a single person who hears about you five times, would you rather: a) the person hears five different messages from five different people? b) the person hears a similar message from five different people? B is best! The same message makes it easier for people to buy from you as there is clarity around what you do and offer. When it comes to referral marketing, a simple, easy to repeat message will keep your message consistent, making you more referable to your ideal clients. Within your business, people must easily be able to know what you do and remember who you are. Read more>>
Corlisa Hockless | College student, Entrepreneur, pageant queen

Sacrifice is most definitely the most important factor behind my success. Overcoming many trials and tribulations as a college student, survivor of many traumas, as well as homelessness it taught me to work hard and continue to be passionate about advocacy. Read more>>
Kingsley Adeyemi | Audio Engineer + Producer

The most important factor of success in the music industry is the strength of your brand. As a freelance engineer, your brand is everything. It's the main reason clients keep coming back to you for work & how you build long lasting relationships in this industry. You have to bring value to artists that they can find in any other engineer in this industry. Provided I started out as a producer first, I mold & sculpt songs as artists describe to me the end goal of the project. The value of my input is the importance at the end of the day. Read more>>
Gifty Edwards | Entrepreneur, Owner of GIFTKEYSROCK & Personal Blogger

There are a few important factors behind my success. The most important factor is God and prayer. These things are the very foundation of my business and without them I wouldn't have a business. My husband is a major factor who has been one of my biggest supporters and I am grateful and honored to have him through this journey. I can't forget my sister, my friends and my family who constantly supports me. All of these have been the reason I keep pushing forward even when I don't feel I can. I love them all!. Read more>>
Natasha Harris | Published Author | Servant Leader | Entrepreneur | YouVersion Partner

The most important factor behind my success & the growth of my brand is to make a positive impact on the lives of all those that I encounter, as well as, to be a positive example for my children and family. I am driven by my faith, purpose and my "WHY"! So many women, young and adult-age, have so much potential, gifts, and talents to offer the world, yet life experiences and the many hats that we wear tend to take precedence over us being all that we were created to be. I've learned, through experience, that you can walk boldly with confidence in your purpose AND still be able to be a blessing to others, the best way you know-how. Simply put, don't count yourself out! In order to pour into others, you first must ensure that you're pouring into yourself!. Read more>>
Alexandria Allen | Potionista, Prissy Potions

The scents! I offer so many different unique scents in all of my potions for men, women, and children. The fact that all of my potions are handmade and vegan is definitely a big plus, but the variety of scents are what's addicting. I love products that smell great, and I love them better when I get complimented on the way I smell, so my mission was to create products that are skin healthy and that smelled like nothing you've ever smelled before (in a good way of course.) That coupled with my personality and genuine love for what I do is what helps maintain consistency in every product and customer interaction, which in turn is the ultimate reason for my success. Read more>>
Sutton Fister | Full time content creator and Twitch Partner

To me, the most important factor behind my success is authenticity. Being myself and being true to myself has really helped me get to where I am today. It's all about showering the world with love and kindness! It's amazing how far that can get you!. Read more>>
Kira Dionne | LCDC, CART, Life coach, Author

The most important factor behind my success is making myself and my family proud. I have overcome so many obstacles and beat every odd that was against me. I really feel like everything I went through led up to this moment for me to walk in my season. Read more>>
David Arvisu | Singer/Songwriter

I would say the single most important factor behind my success is never giving up. It doesn't matter if there are 2 people at my show or 100, I always do my best to give the best performance possible no matter who is watching and listening. Read more>>
Kristen Hebert | Blogger & Stylist at Happily Hebert

The most important factor behind the success of Happily Hebert is staying authentic and continuing to have humility. Recently, my four-year-old came home from school after learning about humility. He spoke so openly about how important it is to put yourself in someone else's shoes and really serve others well. I was thinking, wow, at four years old you understand what a lot of adults struggle within today's society. It has me thinking, who do I want to be in ten, fifteen, twenty years and the answer is humble and happy. Read more>>
Destiny Calls | Owner, Mom & Maker

The most important factor behind my success has been building relationships. I see people as more than just potential customers – I want to get to know them, whenever possible. Building strong relationships with customers and colleagues has been the reason my small business has grown. I try to connect with customers through hand written thank you notes, responding to comments they leave on my social media and email, as well as, start up conversations so I can get to know them through direct messages. This business isn't just about money for me…it's about connection. The great thing about authentic connection is that is tends to go beyond a sale and into loyalty and even promotion of my brand. I get so excited when my customers become repeat customers and I am so grateful to have the best customers out there!. Read more>>
Taylor / Katherine Jacobs / Brunner | Co-founder

The most important factor behind our shared success is absolutely persistence. We understand that we are not necessarily "special". We do, however know that what will make us successful in any endeavor is persistence. Persistent in communication. Persistent in chasing our mission statement. Persistent in learning. We believe persistence is what will ultimately allow Dabble to grow in Dabble and beyond to other cities like it. Read more>>
Jenice Owens | Author and Entrepreneur

The most important factor behind the success of my brand is God. All my life I made decisions in my own will and failed every time. This time I wanted to be led by the Lord and put him first in ALL of my endeavors. Making that decision changed everything for me in a great way. Read more>>
Laina Bridges, RN, BSN | Travel Consultant & Planning

The most important factor behind the success of our brand, Travel Queens, LLC, is motivation. Through every obstacle or wrench directed to possibly deteriorate our brand, we still have maintained our stamina in ensuring to provide the best experiences for travelers as well as ensuring that our products (badge reels, enamel pins, etc.) are of the best quality. Staying motivated definitely did not come easily, especially with the onset of the pandemic. I often considered giving up this dream, but faith in God and motivation from family and friends definitely contributed to the success of Travel Queens, LLC. Read more>>
Sherelle Gilbert | Small Business Owner & Social Worker

The most important factor behind the success/growing success of my brand is my authenticity. I always strive to share my authentic self with my customers, subscribers, and followers because I believe it is what I was called to do. Life is not perfect, we go through difficult seasons and we go through joyous seasons, and I think it's easy to get caught up in only sharing or highlighting the joy via social media. But what has allowed me to connect with others is not only highlighting the joy, but also sharing those difficult seasons and how I am navigating through them. I feel that's what people relate to the most. Read more>>
Dani Boulware | Founder, H2M Strategies, LLC.

The most important factor behind the success of H2M Strategies is our focus on building relationships with our clients. Getting to know each client and what they are most passionate about helps us support their goals and carry out their mission. Every client is different and unique in their own way. We truly enjoy working with each of them and helping them standout in their market is what we do best!. Read more>>
Ebony Richburg | Owner of Sev3ns Candles

COMPLETENESS has been the important factor behind my success and my brand. It's crazy because after I named my company sev3ns, the number 7 in the bible represents completeness. At the beginning of my journey, I was doing this to give me something to do during our quarantine days, but the more I researched and created and put time and effort into making my candles, it turned into a passion. I gained an identity not only for myself but also for my creative side and was able to make it into a business that I love and cherish. Read more>>
LaTyna Jalieba | Kingdompreneur & Servant of God

My brand is a faith based brand. As a kingdompreneur or kingdom entrepreneur my business is led by the Holy Spirit and the Lord has given us the keys to the kingdom on earth in dominion, power and authority to be prosperous and successful. I am nothing and I have nothing without the Lord Jesus Christ. My business and my brand were created by him just as I was and everything I have or will ever receive will also come from him. Read more>>
Phuong Tran | hair transplant technician

The most important factor behind my success is having positive surroundings. Do what I love and put all my mind and heart into it and you will become successful. Read more>>
Amey Balman | Best Pie Maker In Town!

Personal customer service has been the key to my success. In a world where we are all rushing around and sometimes feel like we are just "a number", we tend to feel like customer service is dead. I am a customer as well and I truly appreciate when a company makes me feel like my needs are important and they take the time to satisfy those needs…sometimes going above and beyond my expectations. My goal is to make my customers feel they are important to me, because they are!. Read more>>
Melinda Martinez | Owner of Out of the Box Arts

I love teachers like Bob Ross and Mr. Rogers. They inspired the most important factor behind my business and what I believe is the reason OTB stands out. They inspired me that teaching with kindness and joy will allow students to build confidence through using their imagination. I also love to include mentorships and friendships through art. because it extends what the arts truly mean. When we learn about art and music we also learn about life. Read more>>