How did you decide to start a business?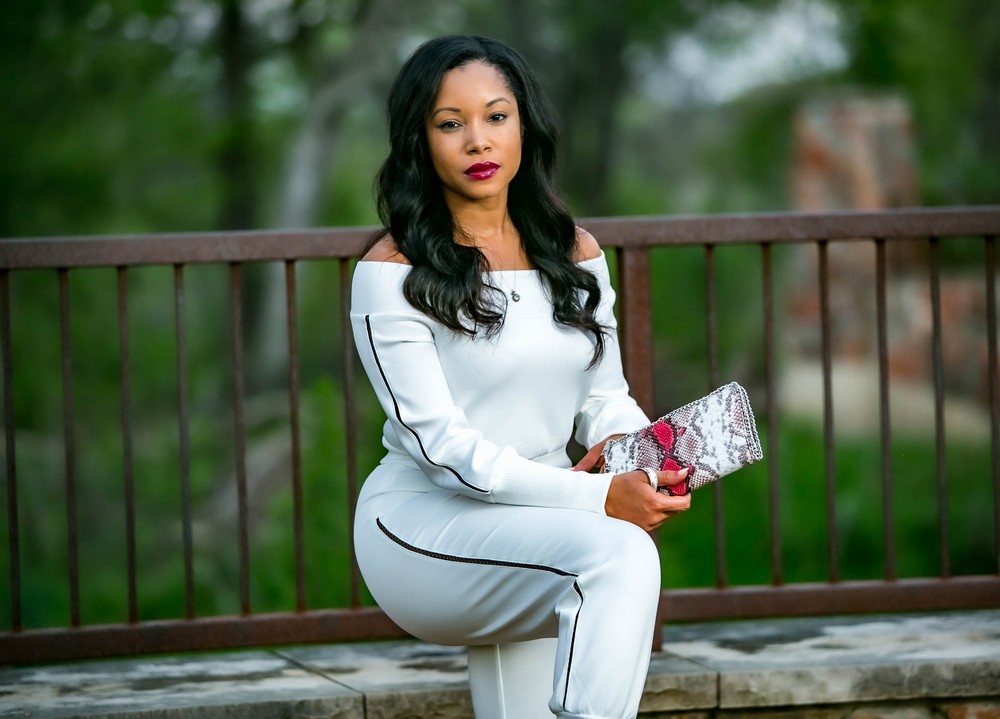 We reached out to some of our favorite entrepreneurs and asked them to think back and tell us about how they decided to start a business.  Check out their responses below.
Christopher Curra | Owner @ Mattress Deals

Mattress Deals was formed because good mattresses are expensive and they have a really high mark-up. We bridge the gap by providing these same expensive mattresses discounted. I had a really terrible mattress and got rid of it after a year and was looking into good ones but they were so pricey! I was able to learn about the wholesale market and now I want to share access to those same deals with others!. Read more>>
Maria Alquicira | Artists

I wanted to eliminate some if the pain points that affect people like me when interested in purchasing art. One of the main challenges on this purchasing process is price transparency. Unfortunately a lot of galleries and artists normally don't share pricing information on their websites and sometimes not even in the gallery itself. The thought and making of processes are also kept behind the scenes. These combinations of missing information is making the art purchasing experience a far-off in our day to day buying decisions. While I was studying Art Management in Rome I realized the same issue happens everywhere in the world and it's having a negative impact in young people planning to start collecting art, which eventually can debilitate the art market and hence artists careers. On the other hand, my efforts are focused on developing content that helps potential art buyers, like me, with information to break the breach and make art approachable, accessible and natural for anyone looking for a daily dose of inspiration. Read more>>
Mistress Daria | Psychodramatist

When I decided to branch out and start my own bdsm playspace, my mindset was focused on creativity, fashion and photography. At the time my sole obsession was creating an environment that was rich in texture and color. My photoshoots were elaborately staged to stimulate curiosity and tell a story that evoked inquiry. As my creative efforts became quite expensive I found myself in a highly competitive state, as many new businesses owners do. Eventually as I settled into myself I became more focused on solving problems for my clients and less oriented to the ubiquitous nature of the pageantry of femdom. It has been my experience that creating something novel or addressing a problem that no one else will tackle, is indeed the essence of entrepreneurship. It is more rewarding to risk the failure of that venture than to simply employ yourself by doing what everyone else is doing to stabilize or continually increase your earning with no real purpose or mission attached to the effort. Read more>>
Vishal Bhasin | Co-Founder, Wize Computing Academy

When our daughter turned 6, we wanted to enroll her in science/STEM programs that emphasize on learning by doing. We researched and didn't really find the options we were looking for at a reasonable cost. Given our engineering background, we knew we could offer such programs for young learners and make a difference in the community. Read more>>
Ashley Gamble | Luxury Balloon Artist

The thoughts of starting your own business can be pretty scary honestly! But the love and joy I get from being able to create lifetime memories is unimaginable! I've always been a creator since and child, also I've loved balloons my whole life! Put both of those things together and it's MAGICAL! So I thought if I can make someone feel the way I feel about their set ups then I could have a million dollar business!. Read more>>
Annie Waterman | Founder, AOW Handmade

I saw a niche in the field and went for it. The idea of ethically sourcing from artisan producers was new at the time but I saw potential. I knew a lot of artisan producers and buyers and saw a need for buyers to be able to work with someone one on one to help with buyer/ vendor connections. I also knew that buyers would be more and more interested in sourcing ethically handcrafted, unique goods. Read more>>
Danielle O'Kane | Makeup Artist

I found that working for a big brand I wasn't satisfied by the services or products that were being offered and wanted to do more, give more and make makeup fun again, make it more personal. I wanted to give clients an unbeatable, memorable experience that was driven by them and their needs. I have a skill that I can travel with and so I thought why don't I create a unit that is mobile and go anywhere; alas, The Blush Bus was born. The Blush Bus is a traveling makeup salon with a team of artists on board to help make all your makeup dreams come true. It is centered around the community as I wanted to utilize the Blush Bus as an empowerment tool to help young, ambitious entrepreneurs get up and going by teaching them and giving them the tools and knowledge that can help them work towards their success. I also wanted to offer makeup to everyone and offer lessons to help instill confidence and joy in everyday makeup application. Read more>>
Armando Cantu | Founder / Executive Director

I was volunteering to support the homeless community and I observed that within the homeless and returning citizens communities that many individuals didn't yet have access to email accounts, cell phones or the internet. I intuitively felt that this blocked their access to mobility, and more importantly, sustainability and self-sufficiency. Later, looking at hard data and research, this confirmed my observations. The technology piece was something that needed to be tackled, which led to the formation of CARDBoard Project. Our mission is to connect the digitally disconnected to opportunities, services and access to self-sufficiency. Our non-profit leverages technology to connect people with training, housing, health and wellness; and transportation services to support sustainability and self-sufficiency. Read more>>
Katrina "The Hurricane" Harvey | Developer of People & Pageant Queen

Actually, the thought process for coming up with 7 Figure Girls, came from me doing my first pageant. In 2016, I held the title of Ms. Plano Plus America 2017 in the Ms. Texas Plus America Pageant and in pageantry you need a platform and at the time I was mentoring young women around DFW. My best friend and I were chatting about my platform and finance one and about potentially making 7 figure salaries, like one day we'll be 7 Figure Girls. Further in the conversation we started to talk about the 7 attributes that would make a well rounded woman through mentoring and it connected for me. 7 Figure Girls refers to empowerment of young women through the pillars of faith, finance, growth, goals, glow (up), glamour, and generosity. I want to mentor young women to better understand the expectations that the world has for them and that they have on themselves, can be overwhelming. Read more>>
Jaleesa Randle | Owner

The idea of full freedom and flexibility was, and still is, very appealing to me. I do not wish to work for someone else…being compensated what they THINK I am worth. If I have to work for anyone, I rather it be me. I stumbled upon this question somewhere some time ago: why work hard for someone else, to help them build their dreams? I almost felt like it was placed just for me to see! Think about it. It's true. Not to mention, time with my son is extremely important to me. I don't prefer to miss out on anything of his. Read more>>
Kaivan Bazleh | DJ / Owner of DJ KB Events

I spent many of my professional years as a DJ working with other respected figures in the entertainment industry learning about the business models, building my reputation and gaining inspiration. Not only did I enjoy the experiences gained from entertaining crowds of all sizes, I also realized that I could bring something special to the world of events where music is an important, if not vital, aspect. By operating my own business, I am able to tailor my services to each and every client in a unique way; I can take time to get to know them and what their goals are. Whether I am working with companies or private individuals, I believe it is essential to help create memorable moments that everyone can enjoy, knowing all the details will be taken care of. From start to finish, I am present and involved in their process, which is something that I take very seriously. I get to place my entire focus and skillset into each event. The most rewarding aspect of what I do would have to be that I get to make my clients and their guests happy. Read more>>
Ashley Owens | Networking Concierge – Speaker / Coach

I had nothing to lose. 18 jobs after graduation afforded me the experience and the motivation to make a change. I never got fired from those positions, and I had something to prove. Mergers, acquisitions, last one in first one out, made me incredibly biter. I was working through sickness, going above and beyond, and I was tired of having someone else depict my future. Networking was what kept my career afloat and I thought the only person I had not relied on yet, was myself. Read more>>
Catherine Golden | Owner Artful Thinking Gallery Artist and Photographer.

I have always loved art..whether it was paintings, sculptures or photography. As such, I embarked going back to school and getting my degree in photography. As it,my photography took off, I opened a studio. From there I wanted a gallery to support the local artist in the area. In 2018 I purchased my now gallery in Malakoff, Texas. This gallery is all about local artist and getting their work out in the publics eye. Read more>>
Michael Burks Jr. Ph.D | Business Consultant & Advisor

I wanted to make sure that what I would be doing aligned with my own values and beliefs. So what I did is identify why I was going into business. This was important for me to understand. I believe that no business should exist for the sole purpose of making the company and its stakeholders profit. The foundation on what a business should be built on is offering a product and/or service that filled a gap in the community it serves. Once I obtained that answer, I located the market that match that particular need I was servicing. It is important to me to not provide value where it's not needed or wanted. Nite often I see business in the wrong area and they set themselves up for failure when you do that. It's important to make sure the demand for what you offer out weighs the supply you provide. Once all that was done, I had to develop a system so there would be no gap between the service I provided and the customer. Having a system and process is important so that you don't get stuck working in your business and not on your business. Read more>>
Shelby Patrice | Budget University CEO

How can I help others create generational wealth? How can I create an Avenue on budgeting money, how can I start a group that will teach people these things?. Read more>>
Caleb Reese | Frequent Flyer, Emerging Entrepreneur, & Mortuary Science Professional.

In 2017 I knew I wanted to have something else of my own that I could be proud of. At that time I knew I wanted to have a brand, but did not know exactly what could sale or what audience I was looking to attract. Summer 2019 I decided that I wanted my own fragrance line for men and women, and that was what I was going to stick to. At that moment I had saved up thousands of dollars to move forward with launching my business. 2019 had come and gone and then 2020 hit. 2020 for most was a curse, but I truly believe it was a blessing for me and for many others. Being in the aviation industry I knew that I needed to have a target audience. I shifted gears from having my own fragrance line, to now having a travel accessory brand. I absolutely love to travel. I have been traveling on a plane (alone) since the age of seven and I thoroughly enjoy it. Creativity is something that has always come natural, so I knew this travel accessory line would be full of quality with the "Caleb stamp of approval" on it. Because of this, Michael Bold was created. Read more>>
Paula Newlands | Personal Wardrobe Stylist

I am very passionate about what I do. I have been styling, shopping, and fitting women since I was 15 years old. With so much experience in retail and fashion industry it was only natural that at some point I would start my own business. Read more>>
Tiffany Hendra | Women's Empowerment Life Coach, Founder of The Coaching Sanctuary™, TV Personality, Host/Producer of #SoThrive With Tiffany Hendra

Beginning my career as a model meant I was partly my own boss, but had agents and managers negotiating and handling a great deal of my career. After my spiritual awakening, I realized my mission-driven business had to be on my terms and fit into my new healthier lifestyle. Being of service to others and using my experience, gifts and talents to build a business takes not only mental thought processing, but a spiritual inner guidance. Also, I'm a rebel so it's a challenge to work for other people. It's important what days and timeframes I work as well. There is a sweet spot during the day when I thrive and can be completely immersed with clients. I also work best having margin for other creative projects during the week. God was leading me to my legacy work as well so there was something greater leading me to start my own biz. It's all been extremely exciting and I wouldn't have it any other way! Changing lives and making a great living doing it. Beyond a win-win!. Read more>>
Heather Galvan | RDA, CEO, Inspirational Leader

I am the owner of Body SLimplicity, LLC and Body Secrets Skincare & More. After spending many years in the corporate world as a leader without a work-life balance, I felt it was time to gain some life. In 2018 I obtained my Bachelor's degree and felt ready to explore an entrepreneurial path however, I was unsure what I should do, I just knew I had to help others. After struggling with my weight, I explored non-surgical safe options for reducing my body fat. I received noninvasive lipo treatment and was inspired about learning more because I knew it was how I could serve people the way I wanted. The treatment was a safe approach to reducing body fat with no down-time and I was able to continue my daily activities. My metabolism improved; my weight was reduced after just three treatments. I then became certified in this industry. Initially, I practiced my craft part-time with friends/ family and found it to be successful. It was then I knew providing non-invasive treatments would be a full-time passion for me. Read more>>
James Wright | Audio Engineer, Photographer, Certified Remote UAV Pilot, IT Technician/Administrator

Most of my employment experiences taught me that most companies didn't have any interest in developing my value to the company. It really just seemed to make more sense to appeal to the customer directly and quit paying people who didn't care about me to take a cut of labor. Obviously traditional jobs do provide services to employees in terms of keeping them lined out with work and taking care of taking out taxes as well but I would ultimately rather pay my self to do these things and I will also work much harder to protect my job in the instance of a business downturn. Read more>>
Alexis Moore | Corporate Entrepreneur

My thought process behind starting my own business was to create a platform to empower both women & men through style to live in their truth. TRUE strives to educate & create an awareness for our network on all facets of life as a resource to support not only individual style but also mental, physical, spiritual, financial, & personal growth. Read more>>
Jose Nunez | Owner of La Flare's Barbershop & Master Barber

It honestly was a little scary. I was cutting hair out of my moms house here in Ferris. My clientele was decent but at the time I didn't think it was as big as it is now. And of course dealing with the global pandemic things in our industry changed big time. I was just iffy on taking that risk, and seeing if I could succeed and stay busy. Ferris isn't exactly a big town so that was also a little scary to think about, and would the business be good? But our town has never really had a legit barbershop since I remembered so I said why not. It's my time. Read more>>
Rob and Linda Rosenbaum. O'Neal | Lodging/Wedding Venue

It was never our intent to own a lodging venue. We've always wanted to buy an older church and convert it into a cool living space. Since it's an awkward proposition in asking about buying a congregations church and moving it, we decided to design and build our own. We used as much reclaimed wood and furnishings as possible and most people believe it's an old church. We tried to stay true to the architectural components and the serenity that one would expect. After completing our project it was a natural next step to share this with others. It started off gradual and then as more guests stayed, it took off. We feel we've been guided by what we loved architecturally and design wise, and therefore people are attracted to others passions. We have also renovated our old tool barn and have converted a 2500 square foot barn into a chic lodging/event venue complete with French antiques and vintage pieces. It can sleep up to 6 guests and also doubles as an intimate wedding reception venue. Read more>>
Bryan Aromaye | Serial Entrepreneur

Tapping into the biggest asset anyone possess and leveraging it to put me a position to when by thinking outside the box. Read more>>
Davante Peters | Musician & Store Owner.

The thought process behind starting my business was certainly multifaceted. I know there are great companies to work for i unfortunately, or fortunately, never have felt fulfilled working any job that ive been employed at so i knew early on that the entrepreneurial path was my destiny. Furthermore, i didn't want to create just any business just to get money; I felt the necessity to create a business out of my lifestyle so it wouldn't feel like work. With "Tha Alkaline Hour" I documented my health journey and was able to turn my journey into a company. Read more>>
Ana Lopez | Clay Artist

When starting Emi Clay Co., my main goal was to be able to remind woman just how beautifully and wonderfully they were made! I had always aspired to own a business but was faced with the struggle of how I could glorify God with it. Then I came across clay earrings. I loved the fact that earrings are something that does not mask or cover one's natural beauty but instead accentuates it. This is where Emi Clay Co. was born, a clay earring business whose goal is to accentuate your beauty because everyone is already wonderfully and fearfully created. I know first hand how tough we can be on ourselves and how harsh the world is. I wanted to be light and encouragement in everyone's life that purchased or followed Emi Clay Co. I have had many occasions where one simply note or word of encouragement has changed my day for the better so I knew I wanted to bring that encouragement to everyone one of my orders and my business as a whole. Read more>>
Duo Design Partners | Brand Creative Directors and Designers

Our ideal lifestyle at this moment, as our kids are getting older, is to work for ourselves from our home office. We spend more time as a family and get to utilize all the experience we have gained in our 25+ years of working in brand and design. We enjoy the freedom of confidently working for ourselves with clients that we love. Read more>>
Mia Francis-Poulin | CEO + Conversion Copywriter

I've always been a bit of a rebel. So while I continued to grow in my professional career fairly quickly, I would come home completely drained of my creativity and dreading doing the same thing over and over and over again. So about a year before I left my job, I started planning my exit. When I left my corporate career, I did so knowing that 1) the timing wasn't perfect (I had a 6-month old at home and I left very suddenly), 2) Navient wanted their student loan payment ev-er-y month, and 3) I knew how to write. I knew that I wasn't cut out to be an order-taker, as was the case in my corporate writing career, so I knew I would take a nod from my father, an entrepreneur, and start my own business. So I started my business as a copywriter. At first, I took whatever jobs came my way because I needed to build the financial runway to sustain myself. Then, I started to niche down. Three years later, I own The Copy Haus, a copywriting agency for coaches, consultants, and online course creators. All we do is write sales pages, email sequences, and website copy. Read more>>
Tam Nicole Jones | Medical Esthetician and Wax Specialist

I wanted to create a business that catered to busy people who still want to relax and have great skincare. Being a mobile skincare provider gives access to quality treatments in the comfort of your space. Read more>>
Ebony Penland | Entrepreneur, Herbalist, Mom of 3, Wife

My initial thought process was to provide amazing self care products to women just like me. To women that work hard for their families and hardly get anytime for themselves. Today, that is my same mission but my thought processes have expanded over the years. I also want financial freedom, generational wealth and to provide more business opportunities. Read more>>
Alexas Vinson | Luxury Wig Designer

If I can be completely honest when I first thought about starting a business, I thought it was going to be easy. I just knew I was going to have a lot of customers when I first launched and have a lot of support but it was the complete opposite. Read more>>