Why did you pursue an artistic or creative career?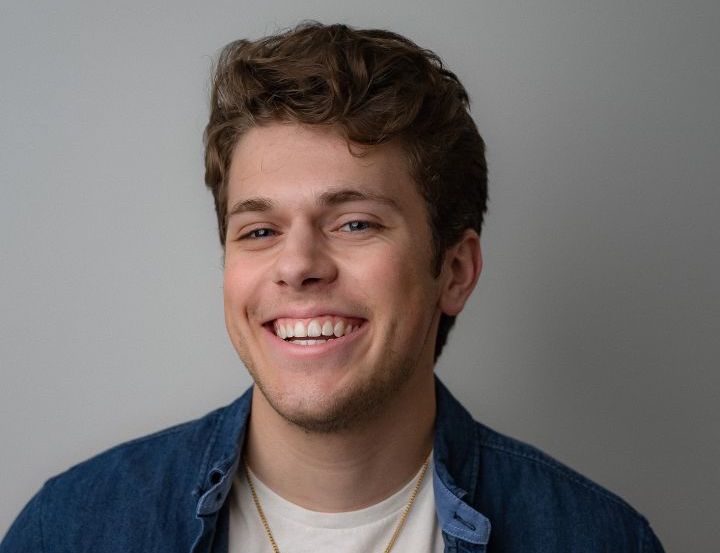 Artists and creatives face innumerable challenges given that their career path often doesn't come with a playbook, a steady paycheck or any form of safety net. It's definitely not easy and so we asked a few of the artists and creatives we admire to talk to us about why they chose to pursue an artistic or creative career.
Till Meyn | Classical Composer & Professor

I have always been passionate about music. As a child, I would sit on my bedroom floor and listen to classical records; I was fascinated by the power of an orchestra to create such drama. Through high school and then in college and beyond, I felt a true sense of community when singing in choirs; choral singing is what developed my ear to the point where I could take in simultaneous multiple lines of music (counterpoint) and understand my role in it all. Read more>>
Joe Navarro | Christian TikToker & Social Media Innovator

Well It all started back in 2019 where I decided to download Tiktok. The first Tiktok I made got around 30,000 views. I checked my phone and was so shocked to see that I reached that many people! My mind immediately went into thinking how I could spread the gospel to all those people that I reached! I then changed my username to Joechristianguy and started making funny relatable christian content to encourage others to keep pursuing the faith and encourage others to learn more about God. Read more>>
Eric Roberts | Independent recording artist/songwriter and producer.

It comes naturally for me to create. Art to me could literally be anything. I used art throughout my life to express myself in ways that I couldn't with words. I love how art to me is many categories like music, fashion and even technology. They all go hand in hand. A lot of people can relate to the things you create and that to me is the biggest prize, being able to inspire you're neighbor is the true win for me. Read more>>
Marina Waters | Hairstylist/MUA & Creative

I pursued an artistic/creative field because its a part of who I am and whatever is a part of who you are, you tend to be more passionate and whatever you are more passionate about you are more impactful and when you are impactful I believe that's true happiness. Read more>>
Derica Booker | Singer/Songwriter & entrepreneur

Its the only thing that makes sense. There is no plan B when it comes to music. I remember a line in Sister Act 2: Back In The Habit, where is Sister Mary Clarence, (played by Whoopi Goldberg) said, If you wake up in the mornin'and you can't think of anything but singin' first…then you're supposed to be a singer girl"!" And I have lived with that mindset ever since. I don't go a day without it and nothing brings me more joy and comfort. Read more>>
Tanqueray Hayward | International Recording Artist

I pursued it because I was not happy working a full-time job. Ever since I was five years old I wanted to be Whitney Houston. I wanted to at least try. If it does not work at least I would feel good knowing that I tried. Read more>>
Go Dj Boladi | Musical Mood Enhancer (Dj)

I have always been around the arts wether it's been music, poetry, musicians it was everywhere I turned so it seem like it was a given Read more>>
Jodie Wilk | Theatre Director, Writer & Choreographer

Creativity chose me! Or another way to say it is, my Creator made me creative. I find it absolutely incredible that God, who creates everything, includes me in the process! He could complete it all without any help from me, but He allows me to take part, infuse ideas, make, shape, play around with and complete something from nothing. It gets me every time; a true collaboration. Also, being creative is therapy. Read more>>
Scott Dykema | Artist, Decorative Painter, Teacher

This is an interesting question because I didn't choose this career at first. I was into drawing from an early age. I took portrait drawing classes and loved to create from the time I as about 10 years old. The idea of having a job in creativity was not even on my radar of possibility. My sights were set on being a dietitian. When I enrolled in college, I was pursuing the nutritionist degree. Read more>>
India Marshall | Singer/Songwriter, Producer, Engineer & Model

My imagination planted dreams and visions within me since I was a child. That gave me automatic confirmation that this career/life path was destined for me. Using 7 years of dance lessons to get my performing itch out, I always knew that I needed to be on stage. My first time being put on a platform to use my abilities to heal was during church in my younger days. Read more>>