What was your thought process behind starting your own business?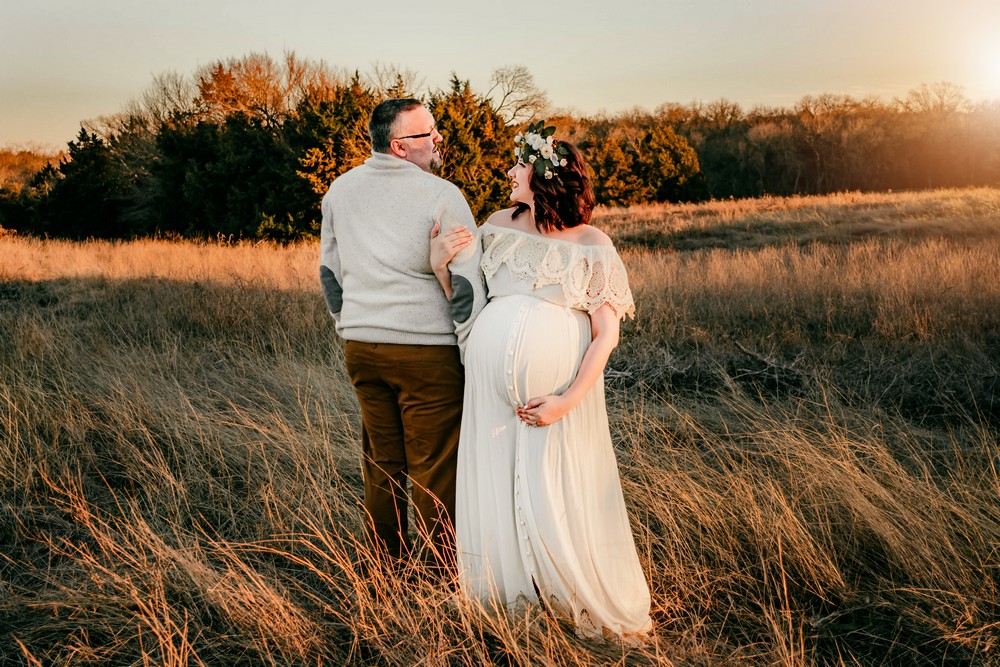 Starting a business is a commitment and requires dedication, resources and sacrifice. We asked some of the rising stars in our community how they thought through the idea of starting their own businesses.
Brandy Huckaby | RN, Photographer, Certified Doula

My Birth Photography business was born through a long journey of circumstances. After graduating from college with my Bachelors of Science degree in Nursing, I took the NCLEX, got my RN license, and started practicing as a nurse….my lifelong dream. After a few years of nursing experience in both Labor & Delivery, and Infertility Nursing, we finally conceived our first child through IVF. At the age of 2, he was diagnosed with Autism and was already in Speech therapy due to being nonverbal. Our son was needing a lot of attention and different therapies at that time, so I needed to step back from my nursing career in order to stay home with him. Read more>>
Jasmine Ohen | Nonprofit Startup Coach & Business Consultant

"I want to help people multiply their purpose." That's it! I have always loved helping people walk in the fullness of who God created them to be. Helping people start life-changing nonprofits is no different. I tell my students, "You start a nonprofit because of something you were exposed to or experienced, and now that you're on the other side you want to empower or enlighten the next community." Purpose does that; precision does that. Purpose requires precision, and I get to help my students find their aim. Read more>>
Robin Vernon | Financial Advisor

Roughly 9% of the US population are business owners (sited below) and it continues to be predominately male. I started my first firm in 2005 and had to reinvent myself multiple times to get to the place I am at now. As a female business owner, I find it exciting the pave the path for more diversity in business ownership. I also come from a family of business owners so it was a natural progression to do the same. I am fortunate to have two partners to help shoulder some of the risk of business ownership this go around. My first venture was as a sole entrepreneur and there are pros and cons to both paths. Read more>>
Mike Munoz | Wedding DJ/Host

We decided to start our wedding DJ business because we wanted to do something that we loved to do. We love music and music can fill people with happiness. What better way to have people feeling music and being happy than to be a Wedding DJ? We had no idea how to start a business but the best advice we got from a business owner was "Just research it and start doing it! Majority of people give up, so it's simple Just Do It!!" Read more>>
LaQuilla Rooks | Owner of Crop Top Fitness & Apparel

From a little girl I have always said I would be a business woman. Back then I didn't know what I would do but I knew I wanted to be my own boss. Although, I've had other business ventures the thought process behind Crop Top Fitness & Apparel came about while on my weight loss journey. The more successful I became in my journey others who were on the same journey looked to me for tips and advice. They also vented about why they wore the oversized t-shirts and leggings combo to the gym. The more I heard this the more I began to have a desire to help women reach their goals while looking and feeling great doing it. Read more>>
Shakera Moreland, DHSc, MBA, RHIA | Founder, HIM Concierge Services, LLC

I am in healthcare and I found that for many of the organizations that I worked with or for, I was more passionate about the mission and purpose than some of those that were in leadership. There were a few leaders that actually "got it", but most of the time there were just meeting upon meetings about problems and nothing was being produced. I am really solution-based, I don't like to just point out issues without having a solution. So I decided to create a business where I could use my creativity to solve health care issues my way. Someone has to be bold enough to actually do the work and I don't mind if that person is me if it benefits others. Read more>>
Antonio & Samantha Williams | Photo Booth Business Owners

My husband and I had always wanted to own a business but didn't know what that business would be just yet. As we were planning our wedding and looking for photo booths it became clear to us that was our calling! We loved the idea of being able to make extra money together in joyous environments and helping people capture memories that would last a life time! As we were searching for photo booths to use for our wedding, we came across a couple that were looking to sell their photo booth. We were so excited and asked if we could buy it from them. They gave us a price, showed us how to us it, and we bought it shortly after! Read more>>
Princess Boade | Business Owner & Cosmetologist

my thought process was wanting to be my own boss and have my own company not having to work for someone else have the freedom to make my own schedule to also make ever client that I service feel beautiful. I love everything beauty being that I'm talented in different beauty art etc.( hair,makeup,lashes,,,,) Read more>>
Justin Shiels | Founder of SoCurious.co

When you scroll on any social media feed there's so much darkness: depressing news updates, tragic videos, and today's internet controversy. I started SoCurious because our world needs a little more joy… a little more hope. Every week I send out a newsletter that feels like a warm hug from a friend. It's an inspirational pep talk and wellness tips to help you live a happier, healthier life. There's good and bad in the world and I hope to be a part of spreading light in these overwhelming times. Read more>>
Ashley Brown | Doula & Birth Educator in training & yoga instructor

My main goal was to be able to help black women with their journey to motherhood and giving them support throughout motherhood. Read more>>
Dele Da Poet | Recording Artist, Film Director, Producer, Photographer and Graphic Designer

My business helps the community and the world by providing a platform that encourages expression, connection and culture through authentic art. Read more>>
Erika Starks | Principal Baker & Owner of Kreamies Kookies

Me starting my own business came about by my passion for my family and a love for cooking. For a long time, I've used food to show love to those around me. One day, while on maternity leave, I decided to make my husband a batch of cookies. He liked them so much, he convinced me to start a company selling them. Read more>>
Micah Clarke | Entrepreneur

My thought process behind starting my own business was I didn't like the fact of working a 9-5 because I felt very unhappy and felt like I could be maximizing my time with doing something that I love to do. I felt that my timeI was worth more than I was getting paid for at the time. So I figured that it was time to start being a full time business owner. Read more>>
Sékou Fraser | Therapist, LPC

I decided to start my business for a few reasons, the first reason is the lack of diversity in the mental health field, black male therapists make up less than 3 percent mental health field. I worked for various agencies before becoming licensed and witnessed many agencies focus on quotas and quality of care for clients which motivated me to become the solution to the problem. Since my value system and ethics would not allow me to remain silenced I oftentimes would get fired from jobs and realize I would never need a job if provided value and quality service to others who sought therapy. Read more>>
Gabrielle Kirven | Project Manager & Digital Marketer

My thought process behind starting my business was what are all things that I am good at. I have experience in influencer management, influencer marketing, social media management, putting together a team for production, and helping people with their brand identity. Once I was able to gather everything I was good at, then I was able to come up with the overall objective for the agency. The Curated Agency is multi-faceted because we specialize in all these services related to telling stories and digital marketing. Read more>>
Kendal Turner | Relationship Coach and Counselor

My thought process behind starting my own business is indeed an interesting one and quite a journey. I'll start from the beginning though ( or what I perceive as the beginning) I got pregnant my sophomore year in college. I was in a serious relationship with my daughter's father and the relationship not only wasn't healthy but it didn't last. Read more>>
Christina Henderson | Board Certified Behavior Analyst

My thought process was to utilize my professional experience to support families of special needs children while bringing awareness to the community. By profession, I have served in the public school system for over 15 years. During this time, I challenged myself to learn and grow as I encountered students with disabilities, specifically autism. Autism is a term used to describe an array of neurodevelopmental disorders that affect a person's social, behavior, and communication skills. Read more>>
Sarahi Henkel | Creative Entrepreneur

So for me, I never really saw my self owning my own business. Despite growing up seeing my dad as an entrepreneur. I just never really thought there would be an industry that would be able to give me the freedom to use my creative and artistic side and at the same time be able to turn that into a business. When I first started it was really just a hobby. This turned into something more than just a hobby when I realized the potential for creative freedom. And now I feel confident enough to where I am starting to turn this into a business, it's no longer just a hobby. Read more>>
Jessica Demus | CEO/ Founder of GabrielSmiles nonprofit

GabrielSmiles Nonprofit was created to honor my son Gabriel who passed away in May of 2017 from complications from Cerebral Palsy. GabrielSmiles my ministry along with my healing. If I can teach one individual about Cerebral Palsy through this process then I've done my job as an advocate and as a mom with a child who has Cerebral Palsy 💚 Read more>>
Charmaine Hogan | Nurse Educator

The thought process behind starting my own business was to be able to educate other individuals that are interested in healthcare. The business started out as an emergency training business but during the pandemic there was a shortage in healthcare providers and that's where I found my passion for educating/mentoring others that wanted to go into the healthcare industry. This is where All is Well Healthcare Solutions turned into All is Well Healthcare Academy. Read more>>
John Wilson | Sole owner and employee of Rimshot Graphix, a graphic design company.

My dad instilled in me a strong work ethic (a gentle way of saying "Mow the lawn, or get a good spanking")…so no matter what job I had, even dead-end ones, I worked hard. I do not say this to toot my own horn, but this practice always resulted in me rising in the company quickly to management positions. We are not talking investment banking here, I worked at art supply stores and several screen printing shops. Read more>>
Jaylin Johnson | Artist & Fashion Designer

My thought process behind starting Global lifestyle apparel was to go big and be relatable to everybody. When you think about the word Global you think big you think worldwide honestly who doesn't want to go Global for their hard work they put in daily and get honorably noticed for it. Read more>>
Keaira English | CEO & Founder, KeConnections Public Relations

The thought process behind starting my own business was simple…. flexibility as I balance work and motherhood and to show other Black women that we can share valuable stories just as these huge agencies with huge staff members can. Read more>>
Raigina Preston | Psychiatric Mental Health Nurse Practitioner & Mental Health First Aid Instructor

I didn't want someone else dictating how I spent time with my patients. Read more>>
Amanda & Ben Breard | Co-owners of Barwachair.com

We didn't actually set out to start our own business, our first intent was simply to solve a problem that we had. We inherited a mid-century-modern lounge chair and were unable to find a replacement cover (the previous manufacturer had gone out of business). We documented our process in making our personal replacement cover and wrote a blog post to help anyone else recreate a cover, and thought that was the end of it. People kept reaching out to us and inquiring if we would make a cover for them (rather than making their own) and the glimmer of the start of our business came into being. Read more>>
Korynn Hill | Accredited Nutritionist

When I started my business, my biggest goal was to help people understand nutrition better. I wanted to teach people how to nourish their bodies without going on any type of crazy fad diet, and ultimately hit their weight loss goals. I wanted to empower people to dig deeper into their WHY and see what was truly stopping them from being successful, and what was under the surface that was more than just food related. After 2 years of one-on-one coaching, I realized most of my clients complained they had no time to cook for themselves and they wish they could find someone to do it for them. Read more>>
Ciara Alford | Mentor

To be Honest when I was 12 years old I lost my Hero, my confidant, my lifeline My aunt Kathy taught me literally everything I knew up until that point it was after she Passed away that Life became a struggle for me I had to learn how to live life without her so I shut down didn't really connect with anyone else no one related to me and I wasn't looking for help either so what I am as a Mentor I'm the window I'm everything to my girls that I wanted someone to be to me. Read more>>
Facial Luxxe by CDG | Partner/Owner

I would like to do more outside my work profession, but at the same time enjoy it… since I always claim to be forever 29 (yrs old), I was inspired to go for a beauty business =) Read more>>
LaDacia Jones | Podcaster/Host

Well I love talking and engaging with others so starting a podcast was the right thing to do. Honestly I always wanted to be in radio. Read more>>
Dave Fulson | Television Host\Producer\ Author and Advertising-Marketing Specialist

Starting my own business was a goal I had early in my young adult years. I saw my dad, a really great man, enjoy a career he enjoyed, excelled at, and worked at for as long as I could remember. One day a larger competitor bought his company out and began a process that eliminated most of the senior position workers that had made his company a leader in their very competitive field. He went from a successful manager and company leader, to being forced to accept a greatly diminished role under an inexperienced new hire half his age, or being forced into a retirement package he was not emotionally ready for or wanting. he chose the latter of two terrible options. Read more>>
Frank Garner | Saltwater Aquarium and Fish store owner

Initially I'd figured that if I could create a business that I enjoyed that would put food on the table, I could do these things with minimal time invested…far less time that would be required to when working for someone else. I've done it long enough now to know that you can indeed put food on the table but that minimal time idea doesn't apply in all self employed businesses. Read more>>
Krishna Shorty | Herbal Loose Leaf Tea

While working in corporate I was faced with many challenges that continued to show me that no matter what company I work for or how much money was made, I will not be my happiest until I own and operate my own company. Although working for a company would start off great, after a few months the feeling of wanting my own would reappear. Since I was a little girl, I've always wanted to be a business owner. I started a couple businesses while in college and after college, those did not go as planned and I just knew I had a bigger purpose. Read more>>
Kaitlyn Young | Social Media Business Owner and Iconic Leadership Team Member

For me, my thoughts behind Starting my own business came from a place of solving a problem. I am a problem solver, and so if i can see a way to really help people, I do! The problem I came across in this instance was the fact that business owners were falling behind on their ability to grow their brands on Social Media, especially on video-based platforms such as TikTok, Instagram Reels and Youtube. So, knowing that I was really good at video editing, at gaining followers for businesses, Read more>>