What is the Most Important Factor Behind Your Success?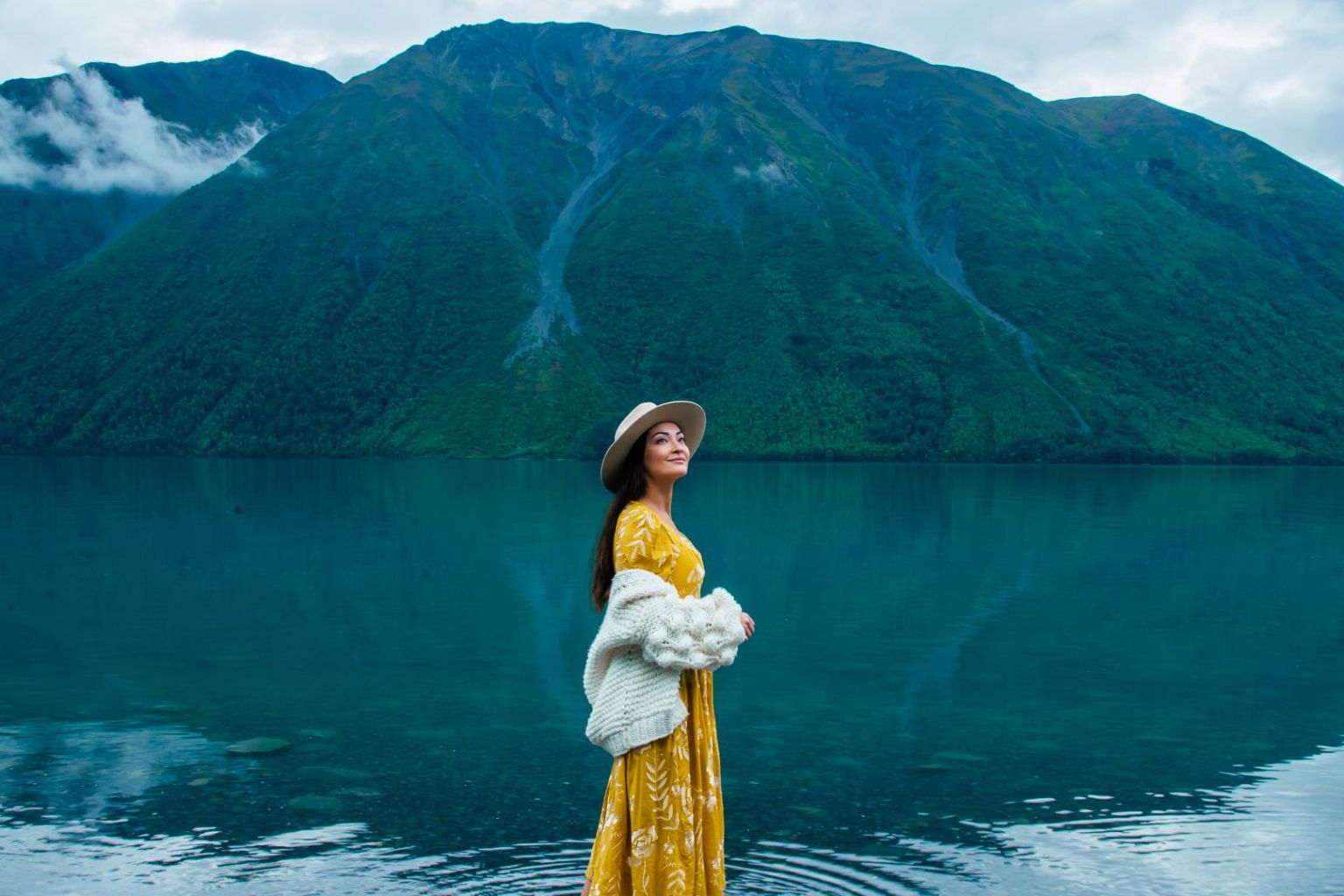 We asked the community what factors they felt were responsible for their success and we've highlighted some of those responses below.
Jennifer Tsay | CEO and Co-Founder, Shoott

I think the most important factor behind both my success and the success of Shoott is the practice of care. It may sound cheesy, but being able to think about how I can care more and better across all aspects of my work has been what has been my focus – can I care more about the people I'm working with on my team, the clients I'm serving, the photographers who work as freelancers for us and balance all of those interest? Can I reflect more care in my individual workstream from the attention to detail I'm giving and how I think through all the different aspects of my business to how I treat others, even if it's just for a few moments. I truly believe caring deeply about all of these competing interests makes me a better leader and mentor while setting our business up for long term success. After all, I believe what makes things work is the element of trust and there's nothing that builds trust faster than being the kind of person and leader that cares in a thoughtful, purposeful, humble way about all aspects of their business. Read more>>
Madison Surdyke | Mindset & Energy Coach, NLP Practitioner

I stopped playing not to lose and started playing to win. 5 years ago I was working as an actuary and was absolutely miserable…I had severe anxiety, eczema, major disordered eating issues, slept only 2-3 hours a night, had chronic back pain and was anxious 24/7.⁠ I went to a "good" college. I got "good" corporate job. I did everything I was "supposed to"…so why did I feel so stuck and unfulfilled? It was because I was playing not to lose. Every decision in my life was made in an attempt to avoid failure. To avoid making the wrong decision. To avoid rejection. When I finally started to play to win, everything in my life shifted. I aligned my thoughts, energy and actions with the life I ACTUALLY wanted to be living. I listened to my intuition even when it made no logical sense. I kept going even when it looked like things weren't "working". I took action even when I "had no idea what I was doing". I stopped letting my past dictate what was possible for my future. My anxiety, eczema, back pain and sleep issues DISAPPEARED. Read more>>
Ricardo Sieveking | Entrepreneur

The most important factor behind my success is my team. Without the team of Enrique Tomas Dallas, Proyecto Tulum, and Mezcal Zunte this will never be possible. I am very grateful for their time, energy, and effort to achieve our potential. In all concepts, we have been doing something different and new to the American market, but with determination, team work, faith, and love we are starting to reach our full potential and making a name for ourselves. The best is yet to come! I am very grateful to lead a team of fantastic people. Read more>>
Ritu Kumar | Independent Artist & Owner of RituHandmadeArts Studio.

I think ,the single most important factor behind my success is my ability to be flexible with single goal of meeting customers requirements. In early days my artistic instinct used to make me very rigid and any major deviation from my thought process was very hard for me to work with , but then I realized that I am in the business of providing product & services to customers , my responsibility lies in providing right suggestions/options and great quality products keeping customers needs as the north star. If & when I feel that I am missing /not creating anything new , I paint for myself –:). Read more>>
Michelle Davis | Nail Technician

I consider the most important factor behind my success and that of my brand, is the unique training in steam-based nail care services. Read more>>
Leah Wright | Photographer

Being able to work as a team. I don't think I could do what I do and have done without the incredible people I work with. The models and makeup artists I'be met and worked with are absolutely the best part of each photo shoot. We always make it a fun, safe, and open environment to think freely and explore new ideas. A big part of my creative projects is being able to explore my team's ideas just as much as my own. Everyone brings something different to the table and being able to explore that takes the shoot to the next level. Read more>>
Jasmine Alley | Travel Blogger

The most important factor behind my success has been simply sticking with it. At the beginning of building a brand, it can be discouraging when you don't see results right away. For my website, I barely saw any traffic at all for the first year! But I chose to stick with it, and by doing so, I learned so much about how to grow in the travel blogging industry, from photo techniques and Pinterest strategy to Google SEO and what exactly to write about. Read more>>
Jeny Honea | Boutique Owner & Realtor

Being present in your business. You can't hire someone else to do your job fulltime. Building relationships is key. Read more>>
Madeline Massingill | Professional Dancer

I think the most important factor behind my success up to this point in my life would truly tie into my self worth/respect. I know what I am capable of and I'm willing to work for it as well as knowing the value and quality of the work I put into everything I do. There have definitely been times that I was scared when shooting my shot (trying to make my dreams and goals reality) but asking myself "why not me?" has really changed my perspective on what I am capable of accomplishing. Read more>>
Katrina Rainier | Owner + Baker

The most important factor behind the success of my brand is the quality of ingredients that go into my products. I use as many locally sourced ingredients as I can, which gives me the opportunity to really know and trust the people that I'm buying from, and anything that I can't buy locally I buy the highest quality possible. It has always been important to me to really understand what I'm putting into my body, and I won't sell anything to other people that compromises that. Read more>>
Nivia Hanson | Boudoir Portrait Photographer

I started my business because I wanted to create images that captured life and do it beautifully, with meaning and purpose. I tried many different niches of photography when I first started, but chose boudoir because of my purpose behind the image. I don't want to just capture pretty pictures, I strive to help women believe in their own beauty. It's my form of helping women become more confident and live better lives. A woman who believes in herself and value, is a better mom, wife, employee, sister, daughter. Most importantly, she's takes better care of herself because she values who she is instead of comparing her body or worth to someone else. Read more>>
Gianna Martucci-Fink | Artist & Co-Host of Artpop Talk

For young creatives and entrepreneurs, establishing your brand is similar to the process of finding your voice through your art. In time, you learn what your interests are, what talents you possess, what skills you're willing to develop, and what your purpose is for wanting to create and share something new with others. As an artist who addresses contemporary experiences within a consumerist culture, the most important factors behind the success of my practice, isn't just the process of creation in itself, but sharing, engaging, and welcoming people into that process and partaking in conversations through a variety of social platforms and intersectional approaches. What's wonderful about being in an interdisciplinary field today, is that I can include my viewers or followers into my art-making experience in ways that aren't always available or accessible in museum or gallery spaces. As a sculptor and printmaker, the action of making art is just as conceptually important to me as the physical object itself. Read more>>
Cortnie Davis | Web Designer/Social Media Manager

Community and sisterhood, hands down. When I started this business, I figured it would be a slow starter; I planned on 2021 being my prove-it year. Thanks to my DFW community, I've been lucky to build up a clientele so quickly that I'm now looking into hiring freelancers to join in on the fun! I'm one of the leaders of a Facebook group for women in the DFW wedding industry, and they all have lifted me up, encouraged me, and referred me when they see people asking for social media managers or web designers. My ladies are gems, and I am so grateful for their support. Read more>>
Jerry McGhee | Creative Bakery

I think the most important factor behind my success comes from listening to my audience, being willing to go above and beyond to satisfy my customers and willing to be creative with my product. Read more>>