Taking Chances: reflections on risk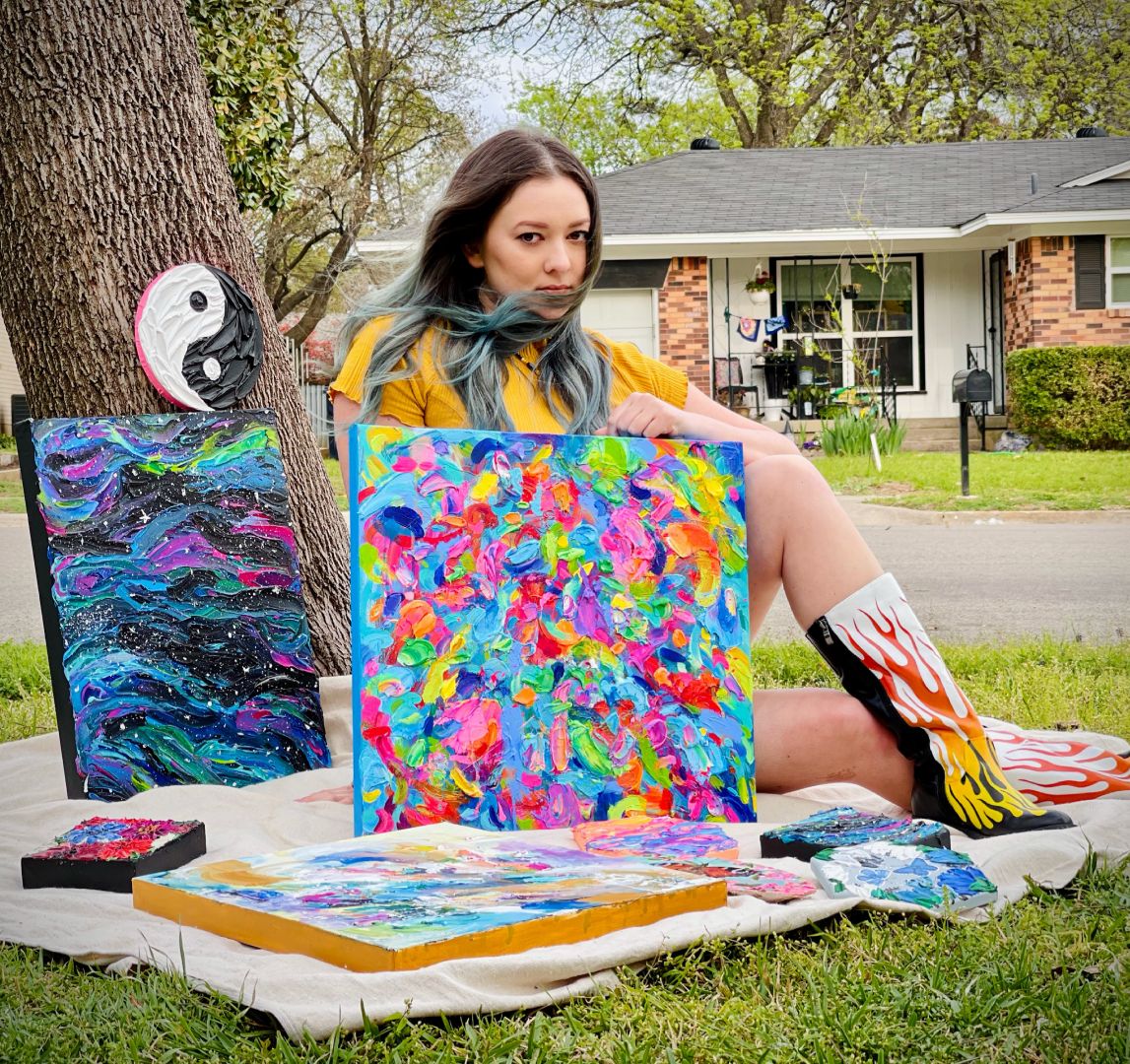 Shoot your shot? Take a chance? Society bombards us with messages, phrases, examples and stories of how taking risk is the key to success, but is anything ever that simple? We asked some of the brightest folks we know to tell us about how they think about risk. We've shared their responses below.
Janna Michelle | My Daughter's Founder/ Motivational Speaker

When you hear the word risk, you automatically think of the uncertainty of things. When you know there is a risk, fear could easily creep into your thought process and drive you to cease. In the past, if there was an unknown I would not make a move. As I begin to age and grow, so did my courage and desire to take risks. I begin to tell myself, If I never try then I would never know my true capabilities and nor my strengths that lie dormant. Once I take leaps, I continue to take risks to reach the goals and visons that are before me. Today, I take more risks to reach my potential and unlock the doors that I did not know were there. A risk no longer frightens me, not taking the risk does. If I did not, then My Daughter's non-profit organization for girls and Janna Michelle the motivational speaker would not exist. Read more>>
Tiera Masters | Young, African American Business Woman, A Leader.

I think taking risks is extremely important. One of the best sayings is, "You never know until you try." We're so afraid to just do, that we let that fear control us into believing that we're supposed to work for Corporate America forever, when that's not true! Just this past week, April 6th to be exact, I quit my job. I literally sent an email to the HR department and told them that I wanted to focus more on my business and building it into what I envision it to be. I wasn't scared, I wasn't worried, and I definitely didn't think twice about it. I talked it over with my fiancee and together we decided that this is what we want to do. Had I not taken this risks, I would've been trying to type these words, while taking phone calls and trying to complete orders. I know 5 to 10 years from now, we're going to look back and be grateful that we stepped out on faith and took this risk!. Read more>>
Michael Malowanczyk | Creative Director / Designer

I believe risk is always something to consider. I personally enjoy a bit of risk with everything I do. Pushing the boundaries creatively while having confidence and conviction in the idea you are getting behind is worth the gamble. Anything innovative that might change someones view for the better is worth it, and personally if we aren't striving for that its not worth considering. Besides creative risk taking, making the jump from a stable well paying job to something new in a new city multiple times has been the best moved ive made. Granted its been hard to make the initial adjustment, and gain the trust with new colleagues, it has paid off incredibly. Its taken a few years in my latest position at Apple/Beats by Dre to really get the runway and creative freedom I wanted, but its been worth the time, effort and risk. I now feel like I'm making the best work of my career. Read more>>
Dr. Lorin R. Carter | Founder | CEO | Chief Strategist

I am surprising myself a little with my answer to this one, because I love systems, methods, and order, but I've also learned some of my greatest opportunities, relationships, growth, and success have come from being willing to take a (calculated) risk. The summer before my senior year in college I felt unsettled. I had always planned to finish my engineering degree and go straight through to my Masters, but the plan just didn't feel right anymore. I prayed about it, talked to my parents, and decided to … go to law school! While it was one of the most challenging transitions I'd faced until that point, it also proved to be a wonderful chance to learn in a new way and cultivate skills that serve me in my businesses today. Years later, in my work as an engineer and attorney with a state environmental agency, I had the chance to serve as a legislative liaison. Combining my passions of protecting the environment and law during each legislative session was a dream. I started to notice more policy issues outside of the office, around my hometown and began researching to find the root causes and determine how I could help. Read more>>
Tiffany Douglas | Eyelash Specialist/Future Eyelash Technician 2021

I think that in business, and in anything you do in life is important to take risk ,You can't be afraid to fail, or to lose. In my experience taking risks and trying different things is what has made us stand out. I'm sure that there are millions of eyelash companies, and the famous line I always here is " everyone sells or does lashes, but everyone doesn't sale or apply fantazylashes. I took risks by even deciding to birth fantazylashes, but I knew what I was building and what we have to offer. It's important to believe and know that nobody in this world has what you have to offer, it's your brand believe in it, take risks and learn from every failure or no that you may hear. Read more>>
Faheem Rashid | Actor Filmmaker

There's a quote that says "nothing worth having comes easy". In order to achieve what you want in life you have to take risks. You may do as much research and planning as you can, but at the end of the day you will have to take risks in order to achieve what you want in life. But at the same time you don't have to look at them as risks. Instead you can look at them as opportunities. Each risk you take is an opportunity to grow and get closer to where you want to be. A risk does not have to be a negative. There is no guarantees in film. Every time I go for an audition it's a risk, every class I take, every casting director I meet, the time I spend working on film and acting are all risks. But I look at them as opportunities to grow. Read more>>
Erica & Shane Washington | Owners of River Birch Candles

We both quit our jobs and took a huge leap in believing in ourselves and our idea: River Birch Candles. There were plenty of days that we didn't know what would come or if a move we had made was the right one. For about 2 years, we didn't know if we had made the right decision about leaving our jobs to pursue our dreams. There were even months that we were weeks away from homelessness, but each time the rent was due we had pulled through just enough. The truth about risks is that you never know if they will pay off, but you have faith that they will. Something about this business, about us, just made sense that it would all work out. I don't believe anyone in our lives truly saw what we saw in our business at the beginning, but in a way, that lack of faith from friends, family, and peers motivates you to prove them wrong and thrive more than they thought was possible. Read more>>
Buffie Williams | Therapist, Author, Yoga/meditation Instructor

Risk has been one of the things that most people have questioned me about throughout my life and my career. oftentimes you will hear multi-millionaires talk about risk-taking and why they take risks and not being afraid to fail. the truth is failing is inevitable you just need to cross that hurdle. If you do not do anything you do not move forward if you do something at least you know what things to eliminate. I do however caution people to take calculated risk. but not be so hesitant in your dreams and your ideas that you do not take any risk if you are going to bet on anything that is on yourself. which means preparing yourself with the education needed for the material or surrounding yourself with people who are experts in the field know what your limits are and when you need to reach out for expert help. These are all things that are not new; they have been done for centuries. Read more>>
Angela Wang, Pranav Pattatathunaduvil, Alyssa Nie | Executive Directors at Be the Light Youth Association

In general, any time we make a new decision for our organization that represents a considerable shift away from the current way we run things, there's always a fair amount of risk-taking involved. For example, be it making changes to the leadership team structure or adding new responsibilities to specific team roles, we often have to not only consider whether these changes are actually on-net beneficial, but also factors like whether the team will react positively or negatively. Additionally, big decisions that either involve a considerable time or monetary commitment definitely come with an element of risk, since we're never able to fully predict beforehand whether decisions like approaching a completely new market or spearheading new community projects will go smoothly or according to plan. However, at the end of the day, we definitely don't shy away from this type of risk-taking decision-making, since it's always been the most surefire way for us to continue expanding both our mission and impact. Read more>>
Christiane Michaelis | Organizational Creativity and Innovation Speaker, Trainer, Consultant

Risk comes to us in many forms. Sometimes risk stands in front of us like a giant, demanding a black or white decision. Either you take the parachute and jump, or you stay in the plane. I was in this either-or situation when I found myself in love with a man who lived on the other side of the globe. We hadn't been able to spend a whole lot of time together, but nevertheless we were convinced we were right for one another. I decided to move from Germany to Texas. That included leaving my well-paid tenure track position, selling everything I owned, and saying good-bye to my family and friends of 39 years. It also included jumping from a one-person entity to being a 5-people-family — becoming the step-mom of three. Some told me I was brave — their way of saying that what I was doing was insanely risky. For me it didn't feel like taking a risk because I knew this was what I needed to do. Risk can't be determined as an absolute value; risk depends on what is at stake. Read more>>
Eden Hyder, LPC, EMDR Trained | Therapist, Mom & Psychology Teacher

For me, risk-taking has been fueled by a sometimes frustratingly undeniable desire for something different. It's like those moments when you are telling yourself, "Don't cry, don't cry, don't cry," but as a safe person walks up and catches your eye, the emotion pushes through and the tears start pouring out. Not everyone puts it off until it becomes a dire need, but when the risk feels high, the anxiety of what could happen is often scarier than what does happen. Over time and with experience, the risks have become easier professionally, but harder personally, because I now have a husband and two children (and a dog) that those risks impact. When I think of risk-taking, I wonder, as an adult, about my childhood. How were small risks encouraged or discouraged when I was a child? How was my competency, confidence, and curiosity nurtured? As kids we need to be allowed to take safe risks, but our parents often decide what a "safe" risk is based on their own anxieties and fears. I feel this with my own children today. Read more>>
Delletia DeFlora | Photographer & Designer

Taking risks has to be one of the scariest, most uncomfortable and powerless things to do. BUT IT'S WORTH IT!You cannot grow in a place where you hold all of the power. You cannot grow in a place that you are comfortable in. Comfortability breeds mediocracy while allowing yourself to be uncomfortable for a season as you take a risk breeds something extraordinary. It's in the uncomfortable moments where pressure is applied and where the things you're working toward become polished diamonds. For me personally, risk taking has played a HUGE role in my life and career. It has put me in the place of vulnerability where I had to seek mentorship. I had to ask questions. I had to be the student. I had to realize that I didn't know it all. And as a result, I have experienced an exponential amount of growth. Now I'm looking at the next risk like "bring it on." Because once you step out on faith once, then twice, then three times, you realize that your next level is in the next risk that you are about to take. Read more>>
Ashley Wellman | Author/Publisher, Gallery Owner, & Criminologist

For anyone who knows me, I am a risk adverse person by nature. I actually despise it. Yet, the reason we are talking today about my creative career, is because I made a conscious decision to push aside fear and anxiety to reclaim a piece of myself that has been suppressed for far too long. I grew up as a creative, wanting to be on Broadway, but we all know the story. Art, theater, writing… that is a hobby. Not a job. However, at some point, I found myself asking, is the comfortably uncomfortable a path to happiness, health, and a life worth living? The moment I honestly answered "no,' I knew that if I wanted my big dreams to come true, I owed it to myself to risk it all. Today, I view risk like this: It is not a failure if your dreams do not pan out. The failure is not trying to achieve them. Read more>>
Darieal Johnson | CEO of Essential Ritual Juice

As a Christian, I believe that faith and risk act as a cohesive unit. Without faith a risk is simply an unintentional rash decision, As with most risk, intimidation and present suffering comes with the process of the unknown. However, through faith we know that "suffering produces perseverance, perseverance, character; and character, hope. And hope does not disappoint us."(Romans 5:3-5). These are the foundational characteristics behind any real success story. I believe in taking intentional well- calculated risk. If your vision is intentional, you are able to remain hopeful in the outcome despite the re-routing that may occur along the path. I started my business in the wake of the pandemic. Everything was self- funded, I had no product labels, no logo, no LLC, no resources and very little savings. My job experienced a decline and I was faced with the decision to take a 2- year unpaid leave of absence, or stay employed with below minimum hours. I decided to take the leave of absence. This was an intentional risk for me, yet a very uncalculated one. Read more>>
Mark Corwin | Veteran Entrepreneur

I've always been a firm believer that the greatest rewards always come after the greatest risks. There is nothing wrong with people that take the easy and safe path, that just isn't me. I drive and push myself every single day to excel in all aspects of life. I think one look at my background shows that the "safe and easy path" is not the one I ever choose. I wouldn't be where I am today if I didn't take risks which is why I will continue to do so. Read more>>
Danielle Del Cueto | Model & Small Business Owner

Risks at first have been pretty tough for me to follow through once I started to take them. I wasn't always confident or I would overthink things too much that I eventually would just give up on what I wanted to do or pass up an opportunity. But, what I've learned is that if you really want/to do something, to just take that risk and go for it, because you might not get the chance to do it again. And hey, if it doesn't work out… it just doesn't work and to learn and try again or if it does, that's great! Through taking risks I've found much success in certain things, and failures as well and I'm happy that I've taken a step forward with just going for what I want to do. Read more>>
Tushar/Rooha Jain/Alexender | CEO of Conspire/CFO of Conspire

The younger the person, the more effort one has to take to be given a chance to be trusted. To achieve a reliable and authoritative role, one must take a chance on themselves. That's what we, Tushar Jain, a junior at Frisco Centennial High School, and Rooha Alexender, a freshman at Austin College, are continuously trying to accomplish. We were both in high school when we joined the Young Entrepreneurs Academy, where our mentors took the risk on us in hopes that we would start a company to help society. Because of their guidance and confidence in us, Conspire turned from a simple idea into a company through authentic teamwork. Within what felt like seconds, we were pitching to key investors from the Frisco area, advertising to schools around FISD, and discussing business with possible partners to be a part of our Conspire family. Specifically, Conspire is a membership based service which helps encourage writers at a young age to use their imagination to create written work. Read more>>
Rachel Lewis | Blogger & Content Creator

My husband is a total risk taker and watching him take risks, fail, pick himself up and try again really allowed me to see that taking a risk didn't have to be life or death. Another turning point as far as risk goes, was when we lost our first pregnancy. I felt so alone and took a risk by sharing about it on social media. That was the first of many "taboo" things I started talking about on Instagram and it allowed me to see that there are so many other people out there going through similar situations. Now, risk taking is something I try to integrate into my daily routine. Do I still get that nervous feeling in my chest? Absolutely. But it gets easier. And the reward I've seen from the risks I've taken far outweighs that anxiety. The conversations I've had about infertility, loss, NICU, special needs children, mental health, body positivity, etc. have been life changing for me and would not have happened had I not taken a risk to post what we were going through. I still get nervous before I hit "post" on a blog or social media post but I know I'm not the only one who needs to hear what I'm saying. Read more>>
Candice McEnturff | Independent Artist

I risked it all when I went full time and took the leap of faith pretty blindly, but I knew that if I didn't try I would regret it. God planted the seed and I wanted to do everything in my power to grow in my newfound craft. I bartended for 12 years. I embrace my wild and dark past. I had some fun and made some mistakes. I learned a lot the hard way. I believe that you have to be lost in order to be found. My faith has been strengthened, and my soul is well. There are still risks I make almost daily, but I wouldn't have it any other way if I have a choice. I am just so happy being an artist for a living, it's worth every struggle, bump, and bruise. I love what I do very much and it gives me the inner peace I needed so badly for so long. I have been very humbled, and as a result I have grown more fearless. It's like what they say "You gotta risk it to get the biscuit" and I want that biscuit. Read more>>
Tijuana Green | ASMRist & Creative Influnecer

My entire life has been about risk taking, I'm a big dreamer! I'm a big dreamer with a lot of goals. You can't dream big and desire the most out of life and not be willing to take risks to achieve them. I've always desired the finer things in life, abundance and most importantly freedom. I guess entrepreneurship is embedded in my soul, I've never been content with the 9-5, the minimum in life. It's just never been apart of my thinking. Anyone that you ask about me will tell you once I have my mind made up, I put 1,000% of myself into this. Which comes with risks, if I didn't take a risk I wouldn't be a mother or wife. I wouldn't have a YouTube channel (Mmm ASMR) with over 2 million views and over 25,000 Mmmies. I wouldn't have a platform where I can inspire other's who look like me to go after their dreams. I wouldn't have fulfilment knowing that I've found my purpose in life. Read more>>
Surya Watkins | Entrepreneur, Healing Coach, Academic Coach, and Creative

I believe that taking risks is the most important, and necessary, factor when it comes to success in someones life and career. Choosing to become a full-time entrepreneur with Black Body. has forced me to take many risks, but only at the cost of seeing myself succeed! Taking a risk was my determining factor between living a life I loved, and just living to work another day. With Black Body., I've specifically taken the risk of parting from my full-time career as an educator to actualize my dream of creating generational wealth and job opportunities for others in my community. My willingness to take a risk has also catapulted me into pushing societal boundaries by using nature as a main source of healing. I've created a practical and sustainable way of delivering Earth's resources to doorsteps around the world. No one said that taking a risk would be easy, but it was a necessary step to actualize the life of my dreams!. Read more>>
SheriLynn Alcala | Author/Influencer

One thing I have learned in my life is that everything is a risk. In fact, I believe that the biggest risk is not taking any risk. When we are kids we are encouraged to dream big, crazy, uninhibited dreams. Imagination is encouraged. However, as we get older all of a sudden we are told to scale back, be practical and realistic. It is like there is this box we are supped to fit into and heaven forbid we dream outside of the box.I am not sure when I stopped dreaming but I did. I will never forget being a couple of years into my marriage with 2 small babies both in diapers. My husband and I did everything we were told to do, went to college, got our degrees, yet we were living this life so far from the American dream. I was staying home with our two young daughters and he was working full time. I felt like my days all ran together and I was just running on this hamster wheel of life. Read more>>
Neal Johnson | Co-Owner of NOW Property Investments LLC

One of my favorite quotes my mom likes to say is, "You have to risk it for the biscuit". Risk taking is essential. When it comes to business, no one has ever succeeded without taking risk. My company NOW Property Investments LLC manages numerous flips, rentals, and remodels. Overseeing those projects come with inherent liability aka "risk". Read more>>
Sadaf Haq | MPH/Author/Speaker/Community Advocate & Volunteer

Women, in general, tend not to take risks. We prioritize and justify so much in order to avoid risk taking. Throughout my journey in life, I realized how much of a risk taker I really am. I always associated risk with Bungee jumping or sky diving- yet getting married, having children and choosing your career paths- are also risks. After coming to that realization, I now am not shy to take risks. How will I know what outcomes will be if I don't embark upon certain opportunities? So many success in my life have been because I said "yes". The same can be said about the failures in my life but again, those terms are relative. I've always come out stronger and better from the so-called societal "failures". And the amouint of clarity and opportunities that came after- I'm so grateful for them. I'm a firm believer that in order to be successful, you must fail and that all requires taking risks. Read more>>
Tabassum A. Khan | Entrepreneur

My entire small business started with taking a risk- I had a very successful career at Southwest Airlines, where I started as a contractor, and quickly moved up. Within a five year span, I became a full-time employee, and a Senior Payroll Specialist– and in my personal life, I became a mom of two amazing kids who really define me as a person. I am very lucky to have an extremely supportive husband who never stopped me from making big decisions in my personal and professional life. Shabab and I worked opposite schedules, and we made it work for a long time… but after we had our second child, it didn't make sense anymore. He is my rock, and we were slowly getting less time together with each other and were spread too thin with two kids, two full time careers and we were just two souls who just missed each other. Read more>>
Londyn Bradshaw | Drag Artist & Content Creator

I wasn't much of a person who took risks! I have all these creative ideas but I would never go through with them because of low self esteem. I was very much holding back to the point where I just would be to scared to try anything new. When the pandemic hit I realized I ended up regretting a lot of things I never did. So I came to the realization that life is short and you're never promised tomorrow, That being said I quit my day job and ended up being a full time content creator, A dream and a life goal that I have had for a long time, I was honestly scared of the outcome since I had nothing to fall back on, It ended up being the best decision I've ever made. I have never been happier> I am a full time drag artist and a full time Twitch streamer. I also cant wait to see where the future takes me and see where this career adventure goes. Would you rather take the risk or regret not knowing what the outcome would be. I think everyone should take risk as long its not harming anyone around them. Read more>>
Doug Gault | Gallery Owner – Cufflink Art

For years we've approached risk by trying to think about the worst thing that could happen if we tried something new. When you strip away irrational fear and self-doubt and get down to the facts of what might actually be the worst thing, it's rarely ever as bad as you might imagine. Then you can move forward into your new adventure, managing for that worst case scenario and mitigating most of the irrational fear that comes with stepping out of your comfort zone. Read more>>
Kendal Williams | Founder to F-ck Yes! Lifestyle Mentoring for Entreprenuers & Anyone Who Desires More Than Average in Work, Love & Life

Fortune favors the bold as the quote says. And this I have found to be true as well as what true success is which is life happiness and feeling fulfilled. These things only come from bold strokes in life. If we do not dare to thinkoutside of our own comfort zones then we are destined to live a mediocre life, to never fully love or feeled loved, to never feel accomplished and we will look at what we could have done with the years we were given and be over taken by guilt and shame at the end of our days because we all know at our core that we have greatness inside of us. Those who fear risk, fear living. Fear loving. Fear witnessing themselves. Those who run from risk are truly running from their authentic sleves and their full potential. Read more>>
Leticia Guillen | Baker/Cake decorator

I have never been one to take risks. The unknown is a scary and uncomfortable feeling for many of us.The majority of my corporate career, I never truly felt happy. I worked my 9-5 and continued to explore my creative side with baking cakes on nights and weekends. I learned a valuable life lesson, the only way to be happy and succeed is to be passionate about what you do. There is no way around this.2020 was my push to go all in and take a leap of faith in myself and my business. This life change allowed me to really focus on my craft, passion, build my clientele, improve my networking skills, and build relationships with my Cake Community. Read more>>
Jai Payne | Culinary Journalist

Most people feel like risk takers are wreck-less & that's somewhat true. However, those same people fail to realize that those risk taking people. Are more likely to succeed than someone who doesn't. If I didn't take the risk of leaving my old career behind to chase my passion. I would still be stuck in the what if bubble. Taking a risk allows you to face fears & achieve goals, yes there are consequences. Nonetheless, consequences are just another form of fear. I embrace risk taking because without it, I wouldn't have started my culinary business, or found the job to support it, or developed a team so great that we can make magic with our eyes closed. Risk taking is a part of your growth. If you free your mind then taking the risk, is nearly a thought of action without hesitation. Read more>>
Chelsea Morgan | Art Designer

When it comes to risk taking, I personally run towards it. I put my all into whatever obstacle that may be in front of me at that particular moment. Growing up, when I was told that I was unable to complete a task due to age, past history, or even education, I made it a priority to prove to them that I could. I look at risk as an unforeseen opportunity. Someone has to be the first to do, first to see, and first to tell someone else. In my case, I strive to be the first to create something new and refreshing to others through artwork. Read more>>