Perspectives on Risk-Taking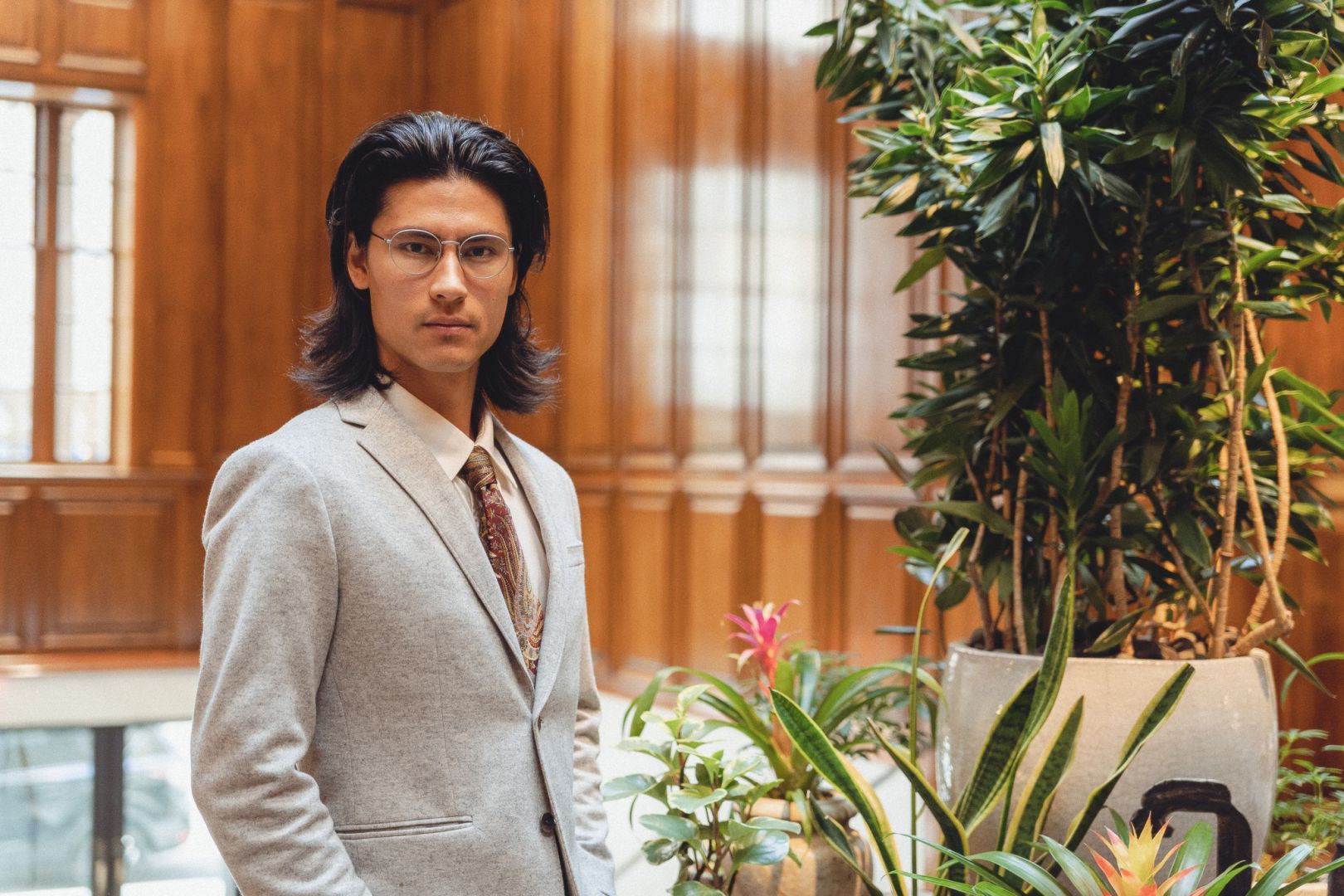 There is a wealth of academic research that suggests that differences in risk appetite are at the heart of differences in career and business trajectories. We wanted to go beyond the theory and ask real people from the community about their perspectives and experiences with risk and risk taking.
Miriam Cobb | Founder & Director

The chance to take risks is an underrated gift. Every worthwhile endeavor has started with risk, whether it be time away from profitable work, stepping into an unexplored field, or investing in something untested, I genuinely believe risk is directly tied to any work of significance. Read more>>
Dylan Green | Real Estate Agent & Creative Director

I've been attracted to risk my entire life (for better or for worse). Taking calculated risks and leaning into areas of opportunity has been a major theme of my 20s. From playing in bands to opening a hotel to running my own brand design company I have put myself in a number of arenas that have posed monumental adversity but a promise of a good time. Read more>>
Keonna Shaw | Godfidence Coach & Writer

There are many definitions of risk. Unfortunately, when most people hear the word, their mind fills with uncertainty, which ultimately leads to focusing on all the ways something can go wrong. Then doubt and fear set in and cripples one from taking a risk. It's like having a million what-ifs echoing in your mind at the same time. I know because my outlook hasn't always been so positive. Now, when I think about taking risks, I refer to it as taking a Leap of Faith. Yes, risks are leaps of Faith. I am confident the outcome will be good. Read more>>
Heather Gregory | Owner + Executive Director

I think about risk as an opportunity to learn through the process of doing and trying something. I believe that there is much to learn in business and in life by extending yourself beyond what you KNOW you can do. Anything beyond what you know is a bit of a risk. Entrepreneurship in itself is risky; starting a business (which frequently coincides with leaving a job with a steady paycheck), launching a new product, and putting yourself or your brand out into the world are all ways that entrepreneurs are regularly taking risks. Read more>>
Tiana Oliver | Master Cosmetologist

In order to succeed I believe you must take risks. Especially in business nothing is certain. Taking risks will only allow you to grow. I personally took a huge risk by relocating to Dallas, TX from Durham, NC with no clientele or contacts. Taking this risk fueled ambition in me to build a clientele, network and make connections with other beauty professionals in the DFW area. Dreams are achieved by taking risks. Read more>>
Larisa Love | Salon owner, Educator & Joico Global brand ambassador.

As long as I can remember, I always dreamed of being a hair stylist. I was told by many that I wouldn't be able to make a living "doing hair," but I busted that myth long ago. Just as every book has a beginning and an end, there are chapters in between, and those chapters are essential to understanding the entire story. What I am saying is that I did not open my private studio overnight; it took hard work and most importantly, it took risks (and my story is nowhere near an end). When you know what you want out of life, you have to go full throttle, and you have to take chances! Read more>>
Sue Sisomphou | Women's Retreat Leader

Risk is my roadway to success! Taking risk comes with getting out of your comfort zone and embracing change. I've had to learn how to rewire my brain to embrace change and look back at how much I've grown from taking risks. I've always had an idea to start my retreat business for quiet sometime and finally rolled out my first retreat last quarter of 2019. 2020 pandemic hit and the thought of hosting another retreat was impossible at this point. I prayed on it and took the leap of faith. Read more>>
Angelica Zalavarria | Photographer

It was a Risk to do photography full-time, especially when I had no other option in 2020. With God in front of me, I had to put myself out more often, and now I can say I'm booked every weekend and doing sessions in between. Read more>>
Averie Simone | Content Creator & Marketing Maven

Before the pandemic a risk was something I thought I couldn't afford to take. Everything had to be calculated and accounted for to the tee because the fear of the unknown kept me from trying. However once COVID hit and flipped my world upside down I fully adopted the YOLO motto as my motivational saying when doing things that scared me. By doing such I've gained and earned opportunities that past me would've been too scared to put herself out there for. So I say go for it. YOLO! Do what you can and do it well and hope for the best always! Read more>>
Yasmin Cuevas | Owner of YForce & CoFounder of multiple companies

I've taken a lot of risks. I quit my corporate finance job to become an entrepreneur. I changed directions multiple times from working retail to finance to becoming self employed. Read more>>