Meet Tricia Sitemere: Career Consultant, Fulfillment Coach, & Source of Positive Energy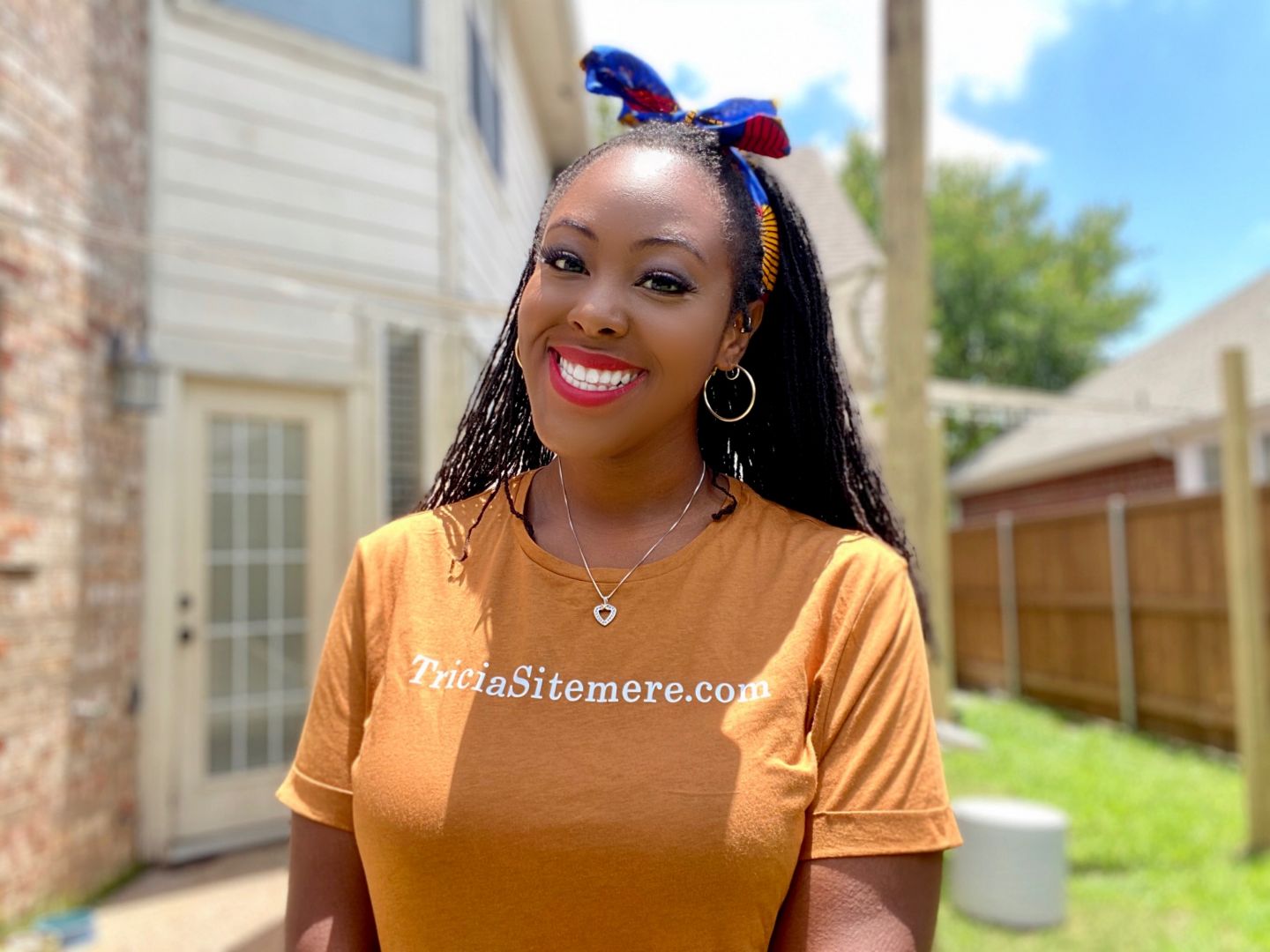 We had the good fortune of connecting with Tricia Sitemere and we've shared our conversation below.
Hi Tricia, we'd love to hear about how you approach risk and risk-taking.
TAKE. THE. RISK!! I have a pretty optimistic viewpoint on risks and specifically taking risks in order to uncover opportunities. There are obviously certain circumstances or choices that impact your life and how you live it. I help people BUILD the life they want from where they are NOW regardless of where they started. I honestly think that being able to take risks is key to not only pursuing but in large part to accomplishing your personal goals. CEO of Virgin Islands, Richard Branson, said, "The luckiest people and businesses are those that are prepared to take the greatest risks. We can all create our own luck by taking the necessary risks to open the door to change, progression and success." There are already so many uncontrollable variables in every facet of our lives. You have to control what you CAN control. That means controlling your thoughts, actions and decisions. And if you're going to take a risk or take a bet, who better to bet on then yourself. In my younger days, I admit that taking a risk was often not well thought out and I had no direction driving the decision that I was making. I would usually end up with so much anxiety afterwards. Through growth, experience and a crystal-clear understanding of the things that I am capable of, now when I take risks I no longer have that fear or anxiety. I am clear on my vision to offer my career and life coaching services to as many people I can and any risk I take I am comfortable with if that means contributing to my end goal through various outcomes: a lesson learned, a new relationship/partnership, an AHA moment, further gratitude of my current situation or additional clarity. You don't know how far you can go, until you take that risk.
Alright, so for those in our community who might not be familiar with your business, can you tell us more?
I am Tricia Sitemere, of TriciaSitemere.com. I am a Career Consultant and Fulfillment coach. I help people find fulfillment in both career and life to help them move the needle towards self-actualization. I define self-actualization as coupling your passions, with your inherent talents to live up to your fullest potential. A guided decision-making diva, if you will. I am known for my warm personality, sunny disposition, my big smile and typically wearing my signature red lipstick! All that aside I am known for my commitment to my clients. I go beyond just a session. If I see an article or opportunity that you could benefit from, I send it over. If I come across a post or a meme that I think could uplift or make you laugh, I'll text it to you. I am most proud of my work ethic and client engagement. My clients and I are very much a team and I want to see them win. When challenges come up as they are inevitably bound to at some point, we work through those challenges together! As far as how I got to where I am today, I have had to remain COMMITTED, CONSISTENT and PERSISTENT. To me a "no" means, not right now or that something better is in store. Whenever I run into challenges or setbacks, sure I'm initially upset, I'm human, but I always circle back to my vision and refocus on my bigger picture. What I want people to know about my brand and my story is that my passion for people is what has made me successful. I understand what it's like to not know what direction I wanted my life to go. I have been there from a career perspective and an overall life perspective and I'm here to help people work through that with no regrets. #TrustTricia
If you had a friend visiting you, what are some of the local spots you'd want to take them around to?
I'm all about relaxing and recharging these days. And then when I'm not doing that, I LOVE dancing, independent movies and all kinds of music. Relax and Recharge: Mani and Pedis at Painted & Polished in Plano Places to Visit: White Rock Lake and Little Elm Beach are fun to hang out at during the summer. Pack up some snacks and a playlist and we are good to go! Bonus if we can get cookies from Cookie Society in Frisco!!! Places to Hang: The patio at Pangea is always a good time and the food is amazing! Things to do: I have a theater screen in my house, so wine, take out from Taste of the Islands (Caribbean food!!) and a good movie is for sure on the agenda! I have Yvonne Orji's HBO special cued up and of course catching up on Insecure!
Who else deserves some credit and recognition?
WOW! I am so fortunate! I have a lot of people around me who support and encourage me. My husband is at the top of that list. Brian is amazing, is so incredibly supportive and I'm so lucky to have him. Not just lucky to have him as my spouse but also as my friend and brainstorming buddy! Love you babe!! My family. My mom for instilling strong work ethic. My dad for always encouraging me to pursue what makes me happy and being a great example of a businessman. My brother and sister! Ehimen and Tracey, always cheering me on. My cousin Louis, who is always down for an idea session. My amazing friends. A laundry list too long to run down. But they know who they are & show up for me in the most amazing ways. Coming to my events, sharing my content, & encouraging me. Helping me to spread my message of living life in fulfillment. Listening to me and my sometimes over the top ideas. I love them all so much. I also have a lot of mentors that have shared so much knowledge with me along my journey. Tiffany, Melissa, Gloria, Kathy, Elisha, and Kellee. My CTRL Alt Delete right hand woman, Brittany R! She helps keep the machine going and is always ready with an uplifting word. And lastly the people who support me and don't even know me. I get the kindest notes from strangers and it is always further confirmation that I'm on the right path. So many people! It has taken a village and I am forever grateful!!
Website: TriciaSitemere.com
Instagram: TriciaSitemere
Linkedin: linkedin.com/company/triciasitemere-com
Facebook: https://www.facebook.com/TheTriciaSitemere
Youtube: https://www.youtube.com/channel/UCW_dl_ri8VDJbuCkolqibfg