Meet Tiffany Smith-Paul: Blogger & Content Creator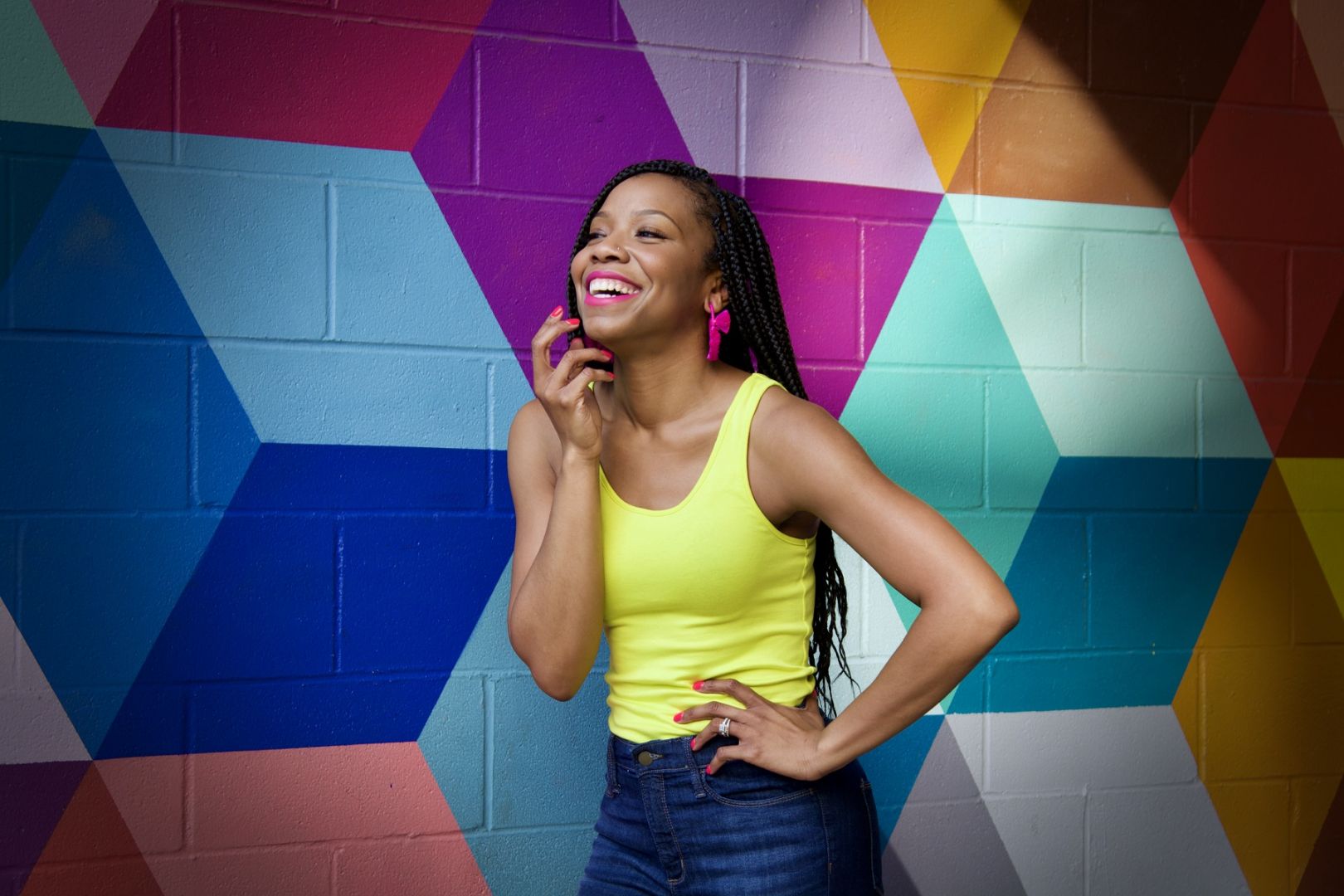 We had the good fortune of connecting with Tiffany Smith-Paul and we've shared our conversation below.
Hi Tiffany, what's the end goal, career-wise?
About a year ago I created a blog called, "29thandVibe". The things I talk to my "Vibe Tribe" about are discovering your true self and creating a purposeful life. The ultimate goal is to create a brand, using the platform of this blog, that will allow people to create the best version of themselves. I want to create a platform that will encompass literature on spiritual enlightenment, alternative & holistic health services, sound healing services, meditation, yoga and spiritual wellness seminars. I want the 29thandVibe brand to be a one stop shop for spiritual self-care!
Please tell us more about your work. We'd love to hear what sets you apart from others, what you are most proud of or excited about. How did you get to where you are today professionally. Was it easy? If not, how did you overcome the challenges? What are the lessons you've learned along the way. What do you want the world to know about you or your brand and story?
I have always loved to read and write. But never thought of myself as a very good writer. One day, I finally got the courage to start a blog. 29thandvibe is my 1 year old baby that continues to attract readers, of like mind, all across the US. I believe what sets me apart is my ability to allow my readers to come to their own conclusion about a specific topic. You will never see me lecturing to my audience on how they should or shouldn't think. Rather, I allow them to find the answers within themselves. I consider myself a "bringer of light." One by one, my intention is to encourage people to let their own light shine. What I'm most excited about is that people are finally waking up! I love when someone reads one of my blogs, and tell me they've never thought about life in that particular way. Best feeling ever! I got to where I am today by listening to my own instincts and being my authentic self. For a long time, I would base life decisions on the opinions of others. Now, I go within to find my truth and what feels right. Having the courage to listen to my own intuition and staying true to myself was not easy! We live in the era of social media where everyone is trying to replicate a life that looks like one of their followers. So "staying in your lane" can be tough. One important way I overcame this challenge is by simply remembering who I am and knowing that I am on my own path of self-discovery. One of the biggest lessons I've ever learned is that perfection is not a life requirement. Making mistakes, and learning from those mistakes is the beautiful thing about being human. One thing I want people to learn about my story and brand is the importance of discovering who you really are and having the courage to go after what you want out of life. My intention with my brand is for people to stop doing what's "expected" of them and finally do what their soul has been calling them to do all along.
Any places to eat or things to do that you can share with our readers? If they have a friend visiting town, what are some spots they could take them to?
I currently reside in Dallas, Texas and there is so much to do in this city! Start your mid-morning/ early afternoon by going to Ellen's, near downtown, for brunch. It's is a must! They have really good pancakes and mimosas. After brunch if you want to do a little shopping, one of the coolest malls in Dallas is North Park Mall. They have just about every retail store you can name and throughout the mall they have local artists showcase different abstract pieces of their art. Now, depending on the time of the year, Dallas has a really cool art scene with music, wine and food festivals around the city. Pretty much any time of the year, there is usually a festival going on. If you're looking for a great place to eat dinner and love Mexican food, you have to go to Gloria's! They have good shrimp enchiladas and the best margaritas. A great place to have some fun for a night on the town is Park Avenue and Deep Ellum. Park Avenue is a cool club with great music and Deep Ellum is a strip of bars/ lounges that is literally a vibe by itself. Lastly, the only way to end a night in Dallas is to go to Fuel City for their tacos! Hands down the best street tacos in the city.
Who else deserves some credit and recognition?
Wow! There are so many people that have made an impact on my life, but if I had to shoutout one person, it would have to be a man by the name of Neil Donald Walsh. Neil wrote a book entitled, "Conversations with God", and it literally changed the entire trajectory of my life. This book really opened my mind to how I view life. It's a book that challenges your beliefs and forces you to discover the power that has always existed within you. Discovering this realization freed me, and, for the first time ever, I believed that I could create a life I loved instead of settling for the cards I was dealt. I always tell people that they are one decision away from a different life. I believe if I never made the decision to read this book, my mindset and ultimately my life would look completely different.
Website: 29thandvibe.com
Instagram: 29thandvibe
Image Credits
Calvin Lewis