Meet Kate Heihn: Co-Founder of Brookes Collective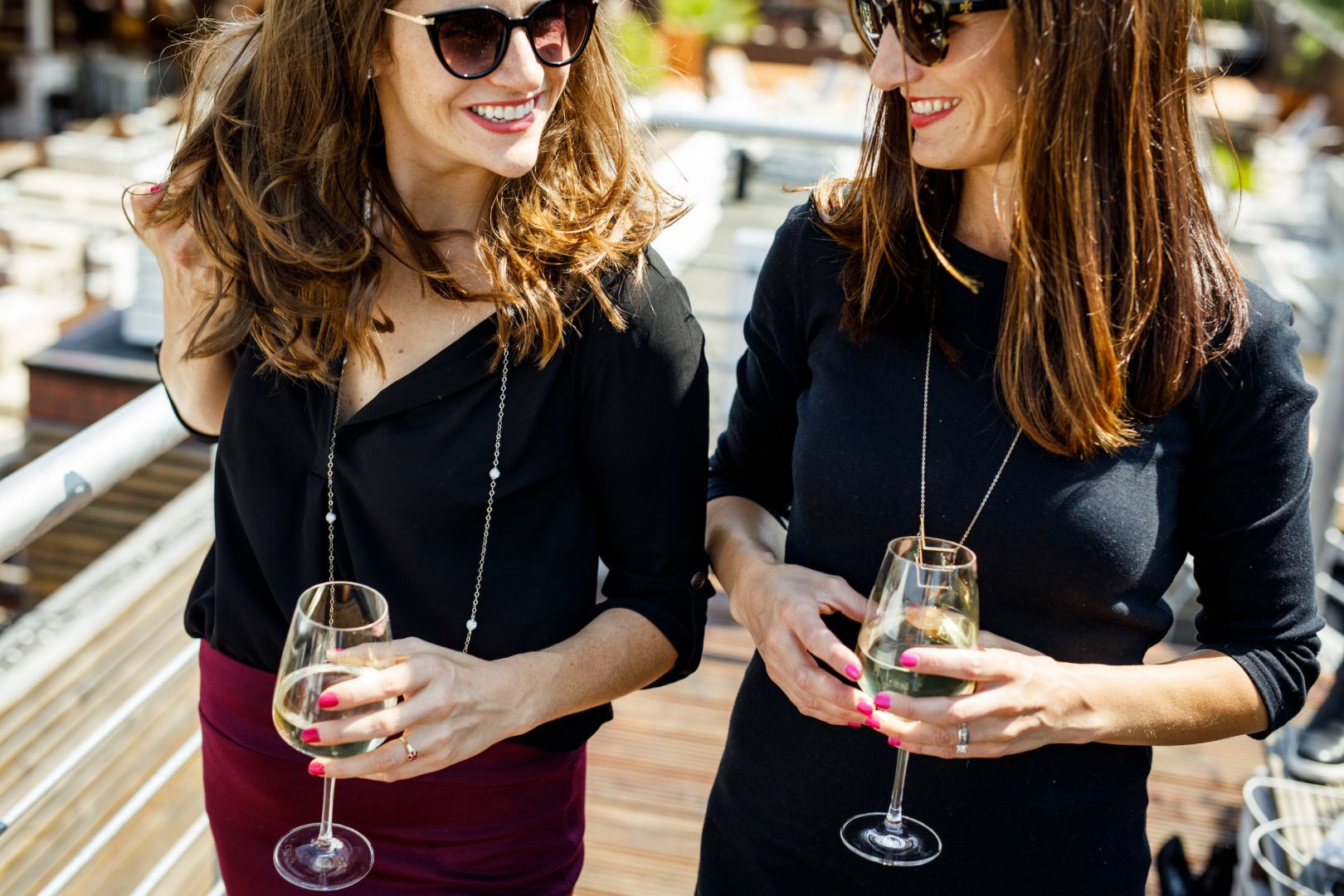 We had the good fortune of connecting with Kate Heihn and we've shared our conversation below.
Hi Kate, is there something you can share with us that those outside of the industry might not be aware of?
At Brookes Collective we have a heart and mind for valuing human life. We are an ethical clothing line that seeks to empower the individuals who create our line of women's clothing. I am the co-founder of Brookes Collective with my sister, Kimberly. We consider ourselves to be creative people and we have always found fashion as an outlet for that creativity. Kimberly and I began the journey of learning about ethical fashion and what we can do as consumers to fight the injustices of the fashion industry. The more we learned about the unfair expectations of workers in the textile industry the more we wanted to do something to change the narrative. We created a brand we believed consumers could purchase with a good conscious as well as wear on-trend. We felt it was a step in the right direction. But we did not believe that was all we could do. We also believe there is a large piece of the population that truly does not understand what takes place when our garments are created. We believe educating US consumers is essential in changing the movement from fast fashion to ethical-fashion. We want to spread the word and educate as many people as possible that the people who are making our clothes are as valuable as you and I. While we stand by our product, we also care as much about educating consumers so we can make informed decisions while we shop. We work tirelessly to reach consumers through our blog, on podcasts and speaking engagements so each consumer can know what their shopping habits mean to people around the world.
What should our readers know about your business?
Brooke Collective is an ethical women's clothing brand. We stand by the belief that all humans have value. If that is the case, then as consumers we must make purchase that lift up individuals and the communities that are creating the goods we are buying. The US has purchasing power unlike any other nation so we can make a difference in the way we shop! Have you ever heard of voting with your dollar? Or with your consumer power? Well that means, how we shop can begin to dictate how goods are made. WE CAN MAKE A DIFFERENCE! If you buy local and ethical brands, that is showing what you value. Not only does it pour into companies who are making choices to care for the individuals who are creating the goods, but it sends a message to big box retailers who specialize in fast fashion, (or any other kind of unethical product). It tells these companies that you won't participate in unethical practices. You believe all people should be treated fairly and you won't compromise your values for a cheaply made shirt/pants/dress/etc. However, it can be hard to find ethical clothing. How much easier is it to pop over to the mall and pick something up? Buying ethical many times means research. We know that can be so hard. We wanted to come onto the scene as an ethical clothing line who is transparent about our practices and introduces our consumers to the problem of fast fashion and invite them to be a part of the solution.
If you had a friend visiting you, what are some of the local spots you'd want to take them around to?
Our Brookes Collective headquarters is based out of McKinney, TX. We are a suburb about 30 miles north of Dallas. While we manufacture our clothing in South Africa, we distribute out of the US. We picked McKinney because it is a town that has a small town vibe but still has a lot of individuality that many suburban town are lacking. We love the downtown McKinney square and all it has to offer. There are great restaurants that offer amazing food that is locally sourced and in-line with our vision as well! I love taking people to Harvest which offers American fare. It is sustainably sourced and so so good! We also love doing some shopping downtown at all of the local and unique shops. One of our favorites is Fair and Square Imports. They offer products that you would expect with a name like that! All fair-trade items from around the globe. It's a great store with amazing owners who want to offer products which positively impact our world.
Shoutout is all about shouting out others who you feel deserve additional recognition and exposure. Who would you like to shoutout?
Kimberly and I would not be where we are today without our community of support. Starting a new business is HARD! And it takes a lot of rallying around you. There have been many, many times when we didn't think we could make Brookes Collective happen, but at that moment, someone would say something to us that made us believe in ourselves and most importantly, remind us why we are creating this business to start with; to fight the injustices in the fashion industry.
Website: brookescollective.com
Instagram: @brookescollective
Facebook: @brookescollective