Meet Jett Green | Artist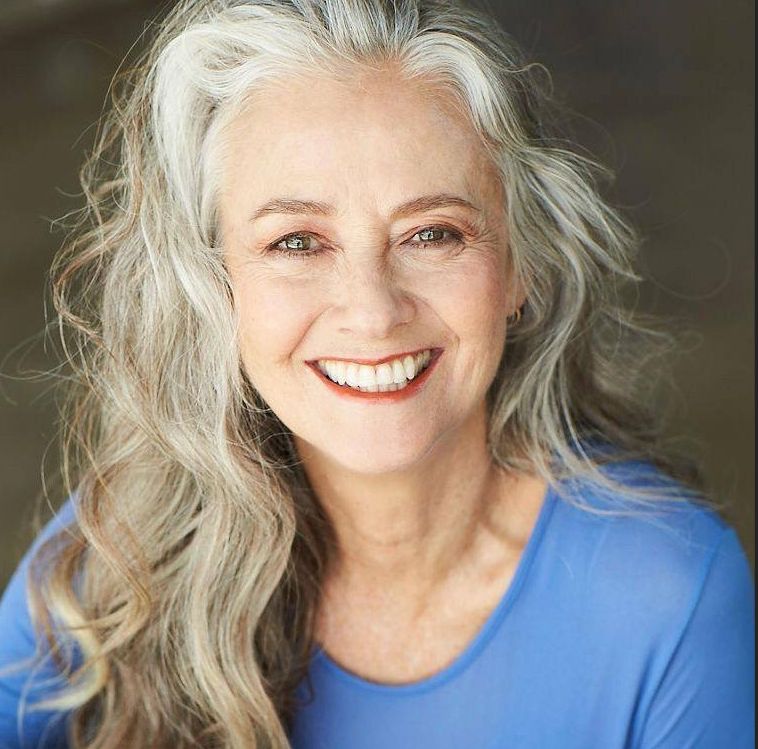 We had the good fortune of connecting with Jett Green and we've shared our conversation below.
Hi Jett, why did you pursue a creative career?
Fulfilling my soul: At a very young age , I was encouraged by my parents to draw, paint , play and enjoy my creative endeavors. I also had difficultly in elementary school and found most subjects uninspiring and sometimes difficult for me to understand. Math, English, History were some of the subjects I could not comprehend or take in what exactly was being taught to me. It was as if I needed a translator , someone who could teach me through visuals , color , drawing or hands on. In Highschool I began to grow more in Math but still had difficulty in other subjects like English and History. At the age of 16 I discovered I could draw and paint and then I fell in love with art when I was 19 . After highschool and into college I noticed that I was at the top of my art classes and was encouraged by some of my art teachers who said great things to me about my work. I then went to Art Center College of Design in California and thrived. I pursued my artistic creative career because I fell in love with color theory and the whole process of painting or drawing three dimensional objects realistically in a two dimensional world. It was as if I got married. My creativity was my true love. I was obsessed with it….. in love enough to put up with all the obstacles that were cast before me in a career of movie making and fine art. It was the only thing I could do really well on a level of excellence. I wasn't really very good at anything else at the time. Art and creativity fulfilled my soul.
Alright, so let's move onto what keeps you busy professionally?
My art extends out like the arms of an octopus. I love painting in oils and watercolor, sculpting, but then I love performance, acting , improv, singing, dancing free form, and now I am in the process of learning three different 3D programs in small steps with a willingness to master them. My oil paintings are surealistic-other worldly, ethereal. My intension is to inspire the viewer into being. Being in ones presence. Therefore feeling the heart of oneself. The images are peaceful and loving of our planet earth. https://www.saatchiart.com/account/artworks/1040564. My movie work as a Matte Painter in Visual Fx and Animation has lasted for a little over 35 years. I started in 1984 at Lucasfilms Industrial, Light and Magic. Working on "Indianna Jones and the Temple of Doom" "The NeverEnding Story" and "Star Trek 3 and 4". I started with traditional painting and then in 1998 I went digital with a funny look on my face. Learning anything computer was challenging. But it was the next group of Star Wars movies I felt proud and wanted to work on in 1998. Working in the movie industry was challenging always. I've often thought "I did not go to Art Center College of Design to end up spending my artistic life in front of a computer screen." My mother always told me ,"Don't sit so close to the T.V………. back in the day. But here I am now …..working on a computer and also finding the time to do traditional oil painting with an occasional audition to feed my secret acting dream. Finding a balance is crucial to my peace of mind and well being. I ended up where I ended up at these wonderful companies like Lucasfilm and Dreamworks Animation….. because of artist friends-networking. I didn't network…. the universe networked for me. I stayed on track with what I loved doing and the universe opened the doors. I saw and knew when the doors opened and I just said , "Yes". The job may have looked strange or not exactly what I wanted but I said YES anyway. For example: I would say yes to a job that I was told would last only 4 to 6 months and that job ended up being 4 to 10 years. Although I would continuously struggle and experience difficulties and mistakes during these times I would never quit. NEVER QUIT. I figured if I put in 150% effort and got fired, at least I knew I put in my best . But of course there are not alot of pats on the back when you work in the movie industry. You almost have to be obsessed and also in love with the work to put up with the perfectionistic process of making a movie. This is a wonderful creative process to be a part of, too. I've was asked several times," What was your favorite movie to work on? I always said ……"Its my favorite people I've worked with, that I remember." Once at the beginning of my career at Lucasfim, upon my first month of being there, at the age of 29, my supervisor and assistant supervisor, both great artists, took me into the conference room to have a little talk. We sat down at a long table and my supervisor looked at me with large brown eyes staring at me , " We don't think you are going to handle it when we start to get busy here." I was shocked. I knew instantly , this is it….I'm getting fired….I started to tear up and then he said, " Its ok …..that's a feminine trait". Then I stopped the tears and said to him….." I'm supposed to be here ! You'll be making a really big mistake if you let me go!! you'll be very sorry!" So he liked my feisty commitment and they kept me. I have to say I'm not the greatest matte painter on the planet . I'm more like the work horse who did all those paintings that the greats did not want to do. I'm still working and I still get obsessed with the process. I love to make the movie visions great…… alongside others with the same mindset.
Lessons learned along the way:
1. Make  efforts to dissolve my ego. The work itself will shape you like a diamond in the rough. –Just say "yes" and stop arguing.
2. Remember….. they are paying you.
3. Eat really healthy, get some sleep, take your vitamins.
4.Do not get romantically involved with anyone you work with, ever.
5. Stay balanced with friends and love. Don't allow your job to be the only relationship in your life.
6. Say "thankyou" when you receive a compliment . Do not deflect compliments
7. Do not neglect your pets because of your job.
8. Move through the fears, face them and then pour more of yourself inside yourself.
9. Enjoy the you and all those parts of you that you meet when each fear has dissolved.
10. Ignore the "shoulds."
What I want others to know about me :
-I love inspiring other creatives young and old…..to do what they love and to keep doing it. This will feed your soul. My creativity feeds my soul. It is my safe haven when the rest of the world may be suffering……. And I bow to the universe. …. https://www.imdb.com/name/nm0337695/?ref_=nv_sr_1?ref_=nv_sr_1
Let's say your best friend was visiting the area and you wanted to show them the best time ever. Where would you take them? Give us a little itinerary – say it was a week long trip, where would you eat, drink, visit, hang out, etc.
Dinner on Greenville ave, bike ride or walk around White-rock Lake , Downtown Dallas, Museums Klyde Warren Park, and restautants around that area. Dance at Ecstactic Dance on Mockingbird Lane , Bishop arts District,  Fortworth Cowgirl museum , Fortworth Downtown retaurants , Northpark Mall,  Theaters and Plays in Dallas , and Fortworth Steel City Pops on Greenville Ave.
Who else deserves some credit and recognition?
I would dedicate this shoutout to my Father. As I was growing up these were some of the things he would say to me and also how he would relate to me:     
-You can do anything you set out to do.
-Don't ever let anyone tell you that you cant do it.
-He would greet me with a " Hi pretty".
-He never disrespected me or abused me.
-If I needed his help, he was always there to help me.
-He protected me , almost overly so …. And I felt safe. He taught me how to protect myself. He would tell me to give him a good punch in the arm. (He lifted weights so his arm was like a rock) and not to take shit from anyone. That it was ok to speak up for myself.
-He said, "With your art you'll be laughing all the way to the bank".
-He would say to me….." There's my little artist"
-I felt he was proud of me. Whenever I had hard times especially at work….He would always be there for me to talk to ……….he would encourage me to not give up.
Website: https://www.saatchiart.com/account/artworks/1040564
Instagram: jettg
Linkedin: Caroleen"Jett"Green
Other: https://www.imdb.com/name/nm0337695/?ref_=nv_sr_1?ref_=nv_sr_1
Image Credits
Caroleen " Jett " Green.
Nominate Someone:
ShoutoutDFW is built on recommendations and shoutouts from the community; it's how we uncover hidden gems, so if you or someone you know deserves recognition please let us know
here.