Meet Jaren Collins: Photographer & Videographer, JCiCreatives.com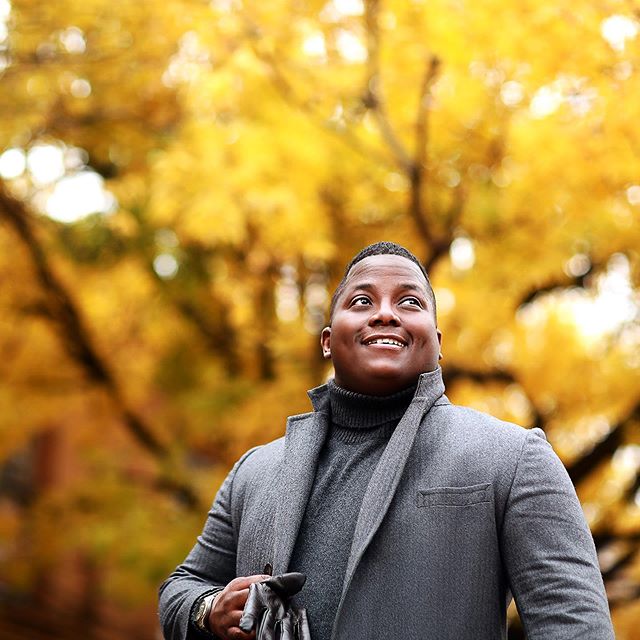 We had the good fortune of connecting with Jaren Collins and we've shared our conversation below.
Hi Jaren, have you built meaningful relationships at networking events? What makes you want to connect with someone, and what are things people do that make you want to steer clear?
In my time as a small business owner, I've gone to countless networking events and professional referral groups. It's always the same things – you pass your business card around to as many people as you can, knowing they may never give it a second glance, and you smile and shake hands and give your pitch. Over and over again, you shake hands, smile, repeat. Until, after a while, the faces begin to blur and you leave completely disconnected. After years in networking, I found myself growing restless. Then, one day, I decided to shake things up – I left my business cards in the car. Instead of passing out cards, I found ways to identify the people in the room I wanted to connect with – either through the given place cards or asking the meeting leadership the right questions. I took initiative to meet those key people and rather than pass them a business card, I was intentional about the potential work I saw us doing together and sought to set up a one on one call or meeting as we connected. Then, once all was set – I stepped away. I connected and got what I needed, and there was not a single fake smile shared. The next day, I followed up with a thoughtful e-mail note and a calendar invite/reminder for our meeting date and time. The thing that makes me want to connect with someone at a network event is intention. In a room full of 50 people connecting to potentially work together, nearly every participant is going to pass a card and say "let's do some work sometime!" It's uncertain and, honestly, uninviting at times. Come with ideas. Come with intention. And – for the love of all things holy – spare me the generic, run of the mill, cookie cutter elevator pitch. Stop hiding behind the business card – roll up your sleeves and engage! Everyone avoids the professional drone in the room. Networking is about developing lasting relationships. Be intentional!
Let's talk shop? Tell us more about your career, what can you share with our community?
JCi Creatives is polished. With 10+ years of experience as a photographer/videographer, it was not easy building this business. I quit on the business once. I decided I was burned out and fled to grad school as many of my peers were doing, fleeing the corporate world. I quickly realized that I am passionate about telling the stories of others and creating visual representations of peoples thoughts – so I chased the dream right into a successful business. In this business space, I learned the value of timing and understanding how to pace yourself. You have to prepare your business as if every opportunity is your big break. Take your time and get it right – every time. The key to success in this world is to do what you say you are going to do at the time you say you are going to do it. Billions of people fail at this daily – possibly even to the second. If you can master this tenet in any industry, you will find immense success.
If you had a friend visiting you, what are some of the local spots you'd want to take them around to?
When my best friend visits, I've got a bunch of ideas on how we can past the time. If they're visiting in Quarantine – my first stop is the trails down on the Trinity River for a nice outdoor walk with a perfect view of the city. Then, we'll head over to Trinity Groves to pick up a delicious dinner from their limited menus! And lastly, we wash it all down with cake bar. Desert of champions! Now, if life has gotten back to normal then the city comes alive! I'd say we pass time in Bishop Arts going shop to shop checking out all the new businesses. We would grab the incredible chicken sandwich at La Reunion then hop over to the comic book store nearby. Oh, and don't forget the pie at Emporium Pies. Then later on we can head on for a late meal or drinks at The Network Bar. It's swank and members only – so we always feel like VIP.
Shoutout is all about shouting out others who you feel deserve additional recognition and exposure. Who would you like to shoutout?
The shout out list for JCi Creatives is very, very long! If I miss anyone, please charge it to my head and not my heart. First – shout out my biggest cheerleader, my mother, Recheda Collins! My photo/video peers/teammates – Desmond Hunt, Jerrell Trulove, Kali Smith, Matthew Shaw and the entire Dallas Photographers GroupMe. Shout out my entrepreneurs/friends who keep me accountable, Kevin Matthews, Phillip Buggs, Caleb Gayle, Candace Rodgers, Amber Williams, Christian Randolph, Bravo, Shakria Hall, Chef Gabrielle McBay, Jonathan Jones, Kala Garner, Amanda Muhammad, Lauren McMillan, Kristin O'Neal and so many more. Shout out to the Dallas Fort Worth Urban League Young Professionals for their continued support of and stake in the growth of my business. And a HUGE shout out to any and everyone who has shown me and my business love and support through this Coronavirus Pandemic. You are so very much appreciated and I am blessed to have you and thankful for you.
Website: jcicreatives.com
Instagram: jcicreatives
Facebook: jcicreatives
Image Credits
jcicreatives.com