Meet Edora Butler | CJV Compliance Professional & Executive Director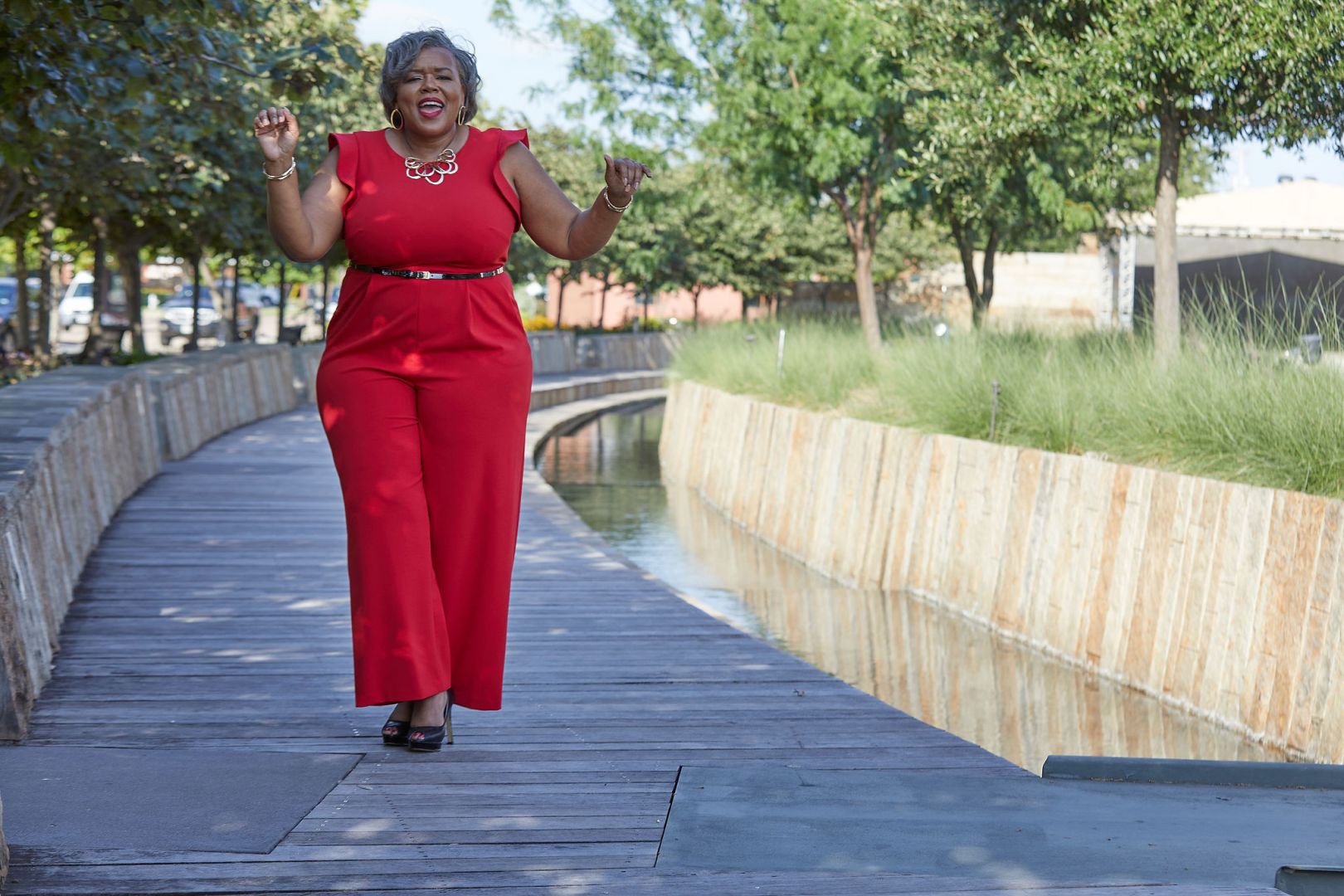 We had the good fortune of connecting with Edora Butler and we've shared our conversation below.
Hi Edora, we'd love to hear about how you approach risk and risk-taking
Well, I am a risk taker, or so I believe I am.  Allow me to explain and if you will, walk with me through some of my risks.  We might term taking a risk as exposure to harm, or a threat with the probability of loss.  Who would willingly expose themselves to loss?  That depends on what's at stake and the potential not for loss, but for gain. Gary Ryan Blain said, "Creative risk-taking is essential to success in any goal where the stakes are high."
The stakes were high when I decided and moved to the Dallas Fort-Worth area at the age of 21 with $700.  I lived with friends for three months and then moved into an apartment on my own.  Coming from a small city and trying to establish myself in DFW, that was a risk.  What I had in the back of my mind was I would get a job and go to school.  I soon found out much of my time was focused on working and providing for myself with no time for school.  At one time, I worked two jobs.
Another risk came when I applied for a job and on all accounts of the job requirements, I did not qualify, but I applied anyway.  Well, my youthful mind thought, "what sense would it make for me to apply for a job that I qualified for", there would be no challenge or growth in performing tasks.  I am sure you can recall how invincible you thought and felt as a young adult ready to take on the world.
I am a continuous learner, so I consistently look for ways to grow.  Recently – I gave myself permission to STOP, LISTEN, and FEEL.  So – I have been thinking, watching, and listening.  While risks play differing roles in how we make decisions, as I have matured, my risks were no longer about making moves, or applying for jobs.  My risks are now related to bringing my whole self no matter where I go.  The poet T. S. Eliot penned it this way, "Only those who will risk going too far can possibly find out how far one can go".  I am a big thinker, so all my stakes are high.  I have decided to exchange risk for faith.  I believe that what is for me cannot bypass me.
I realized that I didn't want to just bring my whole self with family, friends, or work, but I want to be unapologetically me, Edora.  Well, that was a risk, because what if "they" don't like me.  If I am honest with myself (and I am), all my what ifs were excuses for not moving forward.  This meant I had to become comfortable with using my "black" voice, accepting the tone that God stored in my vocal cords.  Sounding preachy at times, which isn't so bad when you need encouragement, realizing that I possess presence, and should I walk in a room – change occurs.  Today I have one mission, and that is to fulfill my purpose in the Earth.  As for risk, I will continue to creatively take risks. You can't avoid risks.  Approaching risk with Blain's "creative" approach works well.  First, weigh your options; Second, become comfortable taking calculated risk; and lastly, set aside internal excuses and follow your heart, with reason.
I took a risk and started a non-profit organization.  It's expensive starting your own business and you must be willing to move forward when no one else sees the vision.  While it's been expensive, it's been worth it.  I remind myself that I have worked harder for my employer's visions.  I owe it to myself to follow my heart.  I've always wanted to write – in my own southern, church voice – so last year I wrote my first journal.  Now, I am working on the next iteration of sharing my voice in a way that makes me smile.  Remember I said I have decided to exchange risk for faith, so I have two more projects that I want to release, one is delayed – that's a risk that I have accepted, and the other I am building.  What am I doing?  Risking it all.
I recently visited a niece and nephew and will share a portion of what I said to them.  Because you took the time to read this article – you have been charged to STOP, LISTEN, and FEEL.  What risks lay at your doorstep?  What door is waiting for you to walk in?  Check the doorknob, it just may be unlocked.
Alright, so let's move onto what keeps you busy professionally?
While I recently started a non-profit organization in 2018, by trade and experience, I am an 18 year Compliance Professional. I like to say that some people walk into their destiny and others stumble into theirs. I learned what I was good at on the job. Working in compliance or risk roles are largely driven by what is communicated and mandated by different regulatory organizations. I was able to overcome challenges by reading, asking questions, and support from business partners.
Some of the lessons I have learned along the way is there is black, there is white, and gray exist somewhere in the middle. Okay seriously, what I have learned is take risk, speak up, and maintain integrity.
What I want the world to know about my brand is "I Gave". I gave of my time, my effort, my skill, and my financial resources. I give through Cups Jars Vessels and personally.
Let's say your best friend was visiting the area and you wanted to show them the best time ever. Where would you take them? Give us a little itinerary – say it was a week long trip, where would you eat, drink, visit, hang out, etc.
Breakfast: Barneys Cafe in the Colony
Coffee House: The Perc Coffeehouse in Lewisville
The Arts: Dallas Museum of Art
Science: Perot Museum
Books: Mardel Book Store
Warren Park: Just to sit and take in the city
Dinner: Perry's Steak House
Live Theatre: Jubilee Theatre in Fort Worth
Sports: The Star in Frisco or American Airlines Center
Lastly, I would take my friends to meet Jerry Jones and Mark Cuban, but I have not met either of them yet, so invitation pending . . . .
Who else deserves some credit and recognition?
I have been reared by a community so the biggest shoutout is to small town values. Then to friends and some professional relationships where others have encouraged me with managing a non-profit organization and stepping into all parts of Edora.  Thank You Delores Druilhet, I called you when I first began to form my ideas.  Then to an executive who showed no difference in employees that gave me the confidence to dream, Mike Mlinac – Thank You.
Those whose lives and stories I applaud are Paula Son, The Change Navigator; and Yvishia Gates, Cake Me Out.  Each of these ladies embody what it means to take on risks.
Paula is an inspiration to many.  Laid off during the pandemic, Paula started her own podcast and published an eBook, "PIVOT: 8 Keys to Reinventing Your NOW!".  You can check out her podcast at https://www.thechangenavigator.info/podcast.
If there is ever a story waiting to be told about perseverance, it is that of Yvishia Gates, Cake Me Out.  While her sweet treats are great, the story behind this woman should be penned to encourage others who face breast cancer, raising children, and pursuing her dreams – against all odds.
Website: https://edorabutler.com/
Instagram: https://www.instagram.com/i_am_edora/
Linkedin: https://www.linkedin.com/in/edora-butler/
Image Credits
Butch McCrackin
Nominate Someone:
 ShoutoutDFW is built on recommendations and shoutouts from the community; it's how we uncover hidden gems, so if you or someone you know deserves recognition please let us know 
here.