Meet Dr. Mautra Staley Jones | President, Oklahoma City Community College
We had the good fortune of connecting with Dr. Mautra Staley Jones and we've shared our conversation below.
Hi Dr. Mautra, we'd love to start by asking you about lessons learned. Is there a lesson you can share with us?
One of the most important lessons I have learned over the course of my career is embracing and demonstrating principles of servant leadership. As an administrator, leading by example matters a great deal and sets the tone for an organization. Creating a culture of service is critical to advancing any mission. In my current capacity, I am very fortunate to serve alongside brilliant, talented and dedicated governance (board of regents), faculty, staff, and alumni, all working to ensure the success of our students. The team I work with truly believes we are stronger together and that through service, our students can achieve any goal they desire to accomplish.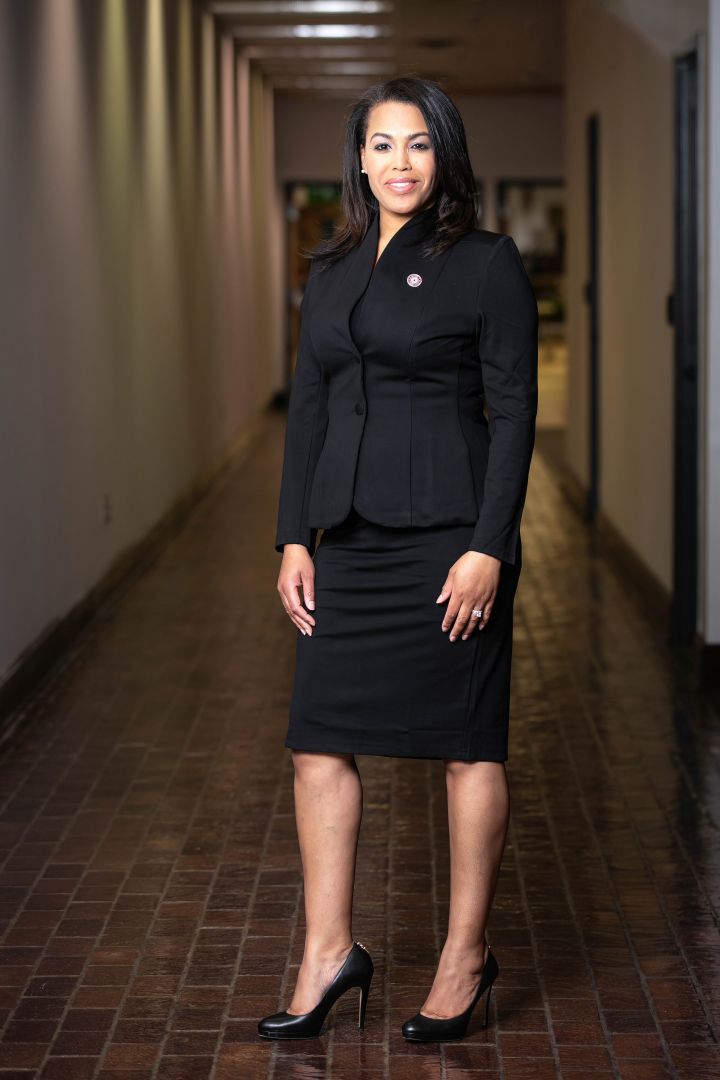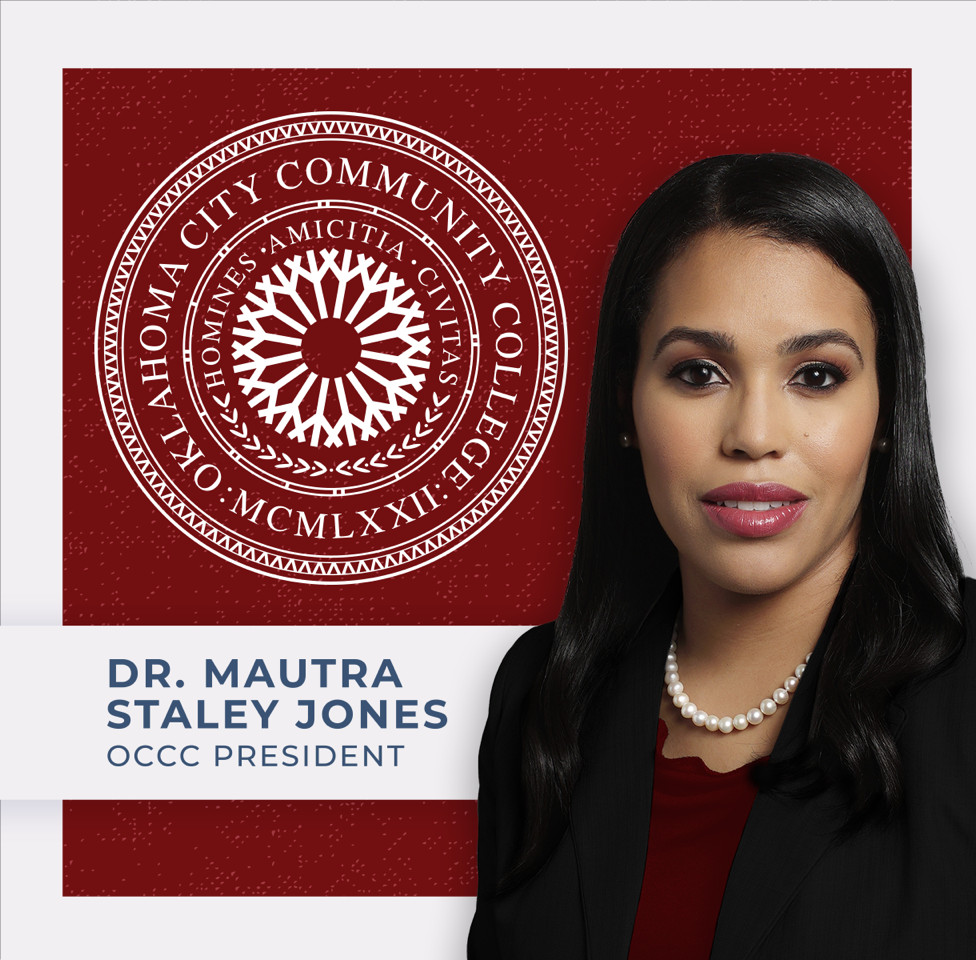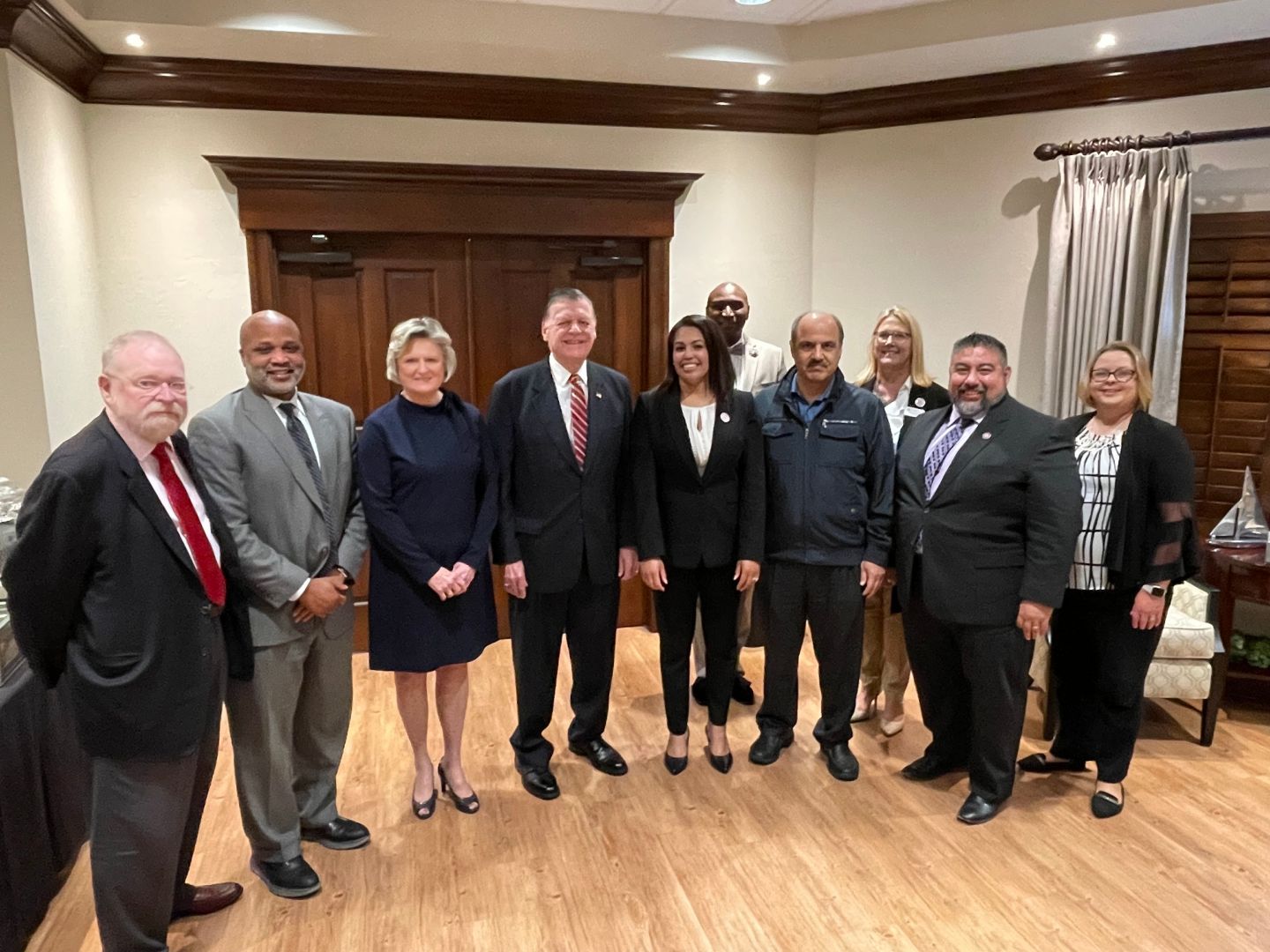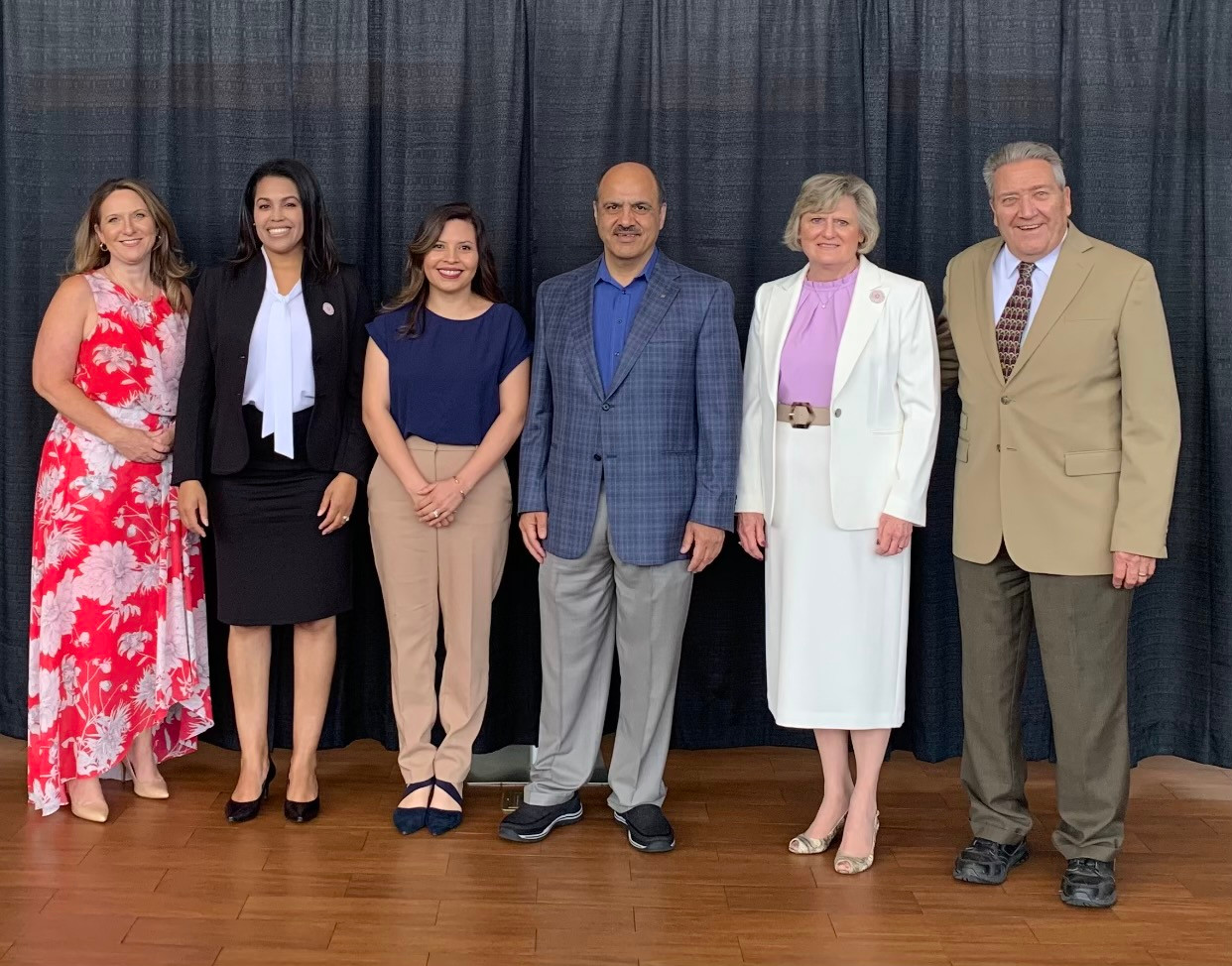 Can you open up a bit about your work and career? We're big fans and we'd love for our community to learn more about your work.
I was recently named the 11th president of Oklahoma City Community College (OCCC), an institution that will celebrate 50 years of changing lives and impacting this community this September. Taking on this role is a great honor, and I am thrilled to serve in this capacity. There are several reasons this role is so special to me. First, I truly believe in the transformative power of education. I came from very humble beginnings and education was the great equalizer and opened up the realm of possibilities and opportunities for me. While many assume they are going to college after high school, I didn't have someone in my life to follow in that respect. I was a first-generation college student, as are many OCCC students.
OCCC is currently the fourth largest institution of higher learning in Oklahoma and the second largest community college. We are a majority minority serving institution with a population of 54% minority students, and our student body is made up of people of all ages.
As a community college, we truly work to connect all different aspects of our city — students, families, business owners, and city leaders — to set our community up to be triumphant in their goals. We utilize strategic business partnerships, connecting employers with students, and training them with the skills they need to be immediately hirable and meet the ever-changing workforce demands.
At OCCC, we go beyond the student. We are here to uplift the entire community. That means in addition to over 60 majors to choose from, we provide free GED classes, naturalization classes and English language learning courses with campus locations available in the communities that need them most.
We even offer enrichment programs for grade school students with programs like College for Kids every summer, where young minds can explore arts, history, humanities, astronomy in a safe and nurturing environment.
These comprehensive services cover the broad spectrum of our community needs — from the gifted student who aims to pursue the highest levels of education to the adult learner seeking professional development to the family seeking citizenship and opportunities to contribute to our state.
As you can see, there is much to celebrate at OCCC, and I am extremely proud to lead these efforts and this work. I'm inspired by our faculty and staff, who show up every single day eager to teach, share and care. Our students show up eager to learn and contribute to the OCCC campus community.
As I look towards our future, there are five tenets that guide my vision for where we are headed as an institution: (1) creating a culture of philanthropy. I want to ensure our campus community operates with a service mindset understanding the importance of giving back and lifting up others. (2) Creating a positive people culture. Employee retention is vital to advancing an institution. I've learned that many of our faculty and staff have been devoted to the College for many years. I want to honor that commitment by instilling an even greater sense of pride and investing in our faculty, staff and students. (3) Partnering with industry to meet the needs of our workforce. There is something for everyone at OCCC, and we all play a valuable role in contributing to our state's economy. We serve high school students who are concurrently enrolled, students attending other colleges and universities who want to take general education courses, business professionals looking to advance in their professions who need intensives, credentials and certifications. We also serve nontraditional students who stopped attending college years ago and have decided to finish what they've started. As a community college, we can be nimble, innovative and tailor programs to meet employers' needs. We want thoughtful, collaborative partnerships with industry to meet the growing demands of our economy. (4) Strengthening our academic programs – our top programs are diversified studies, nursing, business, psychology, sociology, occupational therapy, computer science, liberal studies, pre-education and engineering. I want to ensure those programs thrive and continue to grow. (5) Elevating our brand – sharing more about the successes our faculty, staff, students and alumni are having across the nation and sharing about why people should choose OCCC.
I've served a little more than 100 days as the President, and my desire remains the same as day one: to continue building on the strong legacy and foundation established 50 years ago with excitement, exceptionalism, enthusiasm and positive energy.
If you had a friend visiting you, what are some of the local spots you'd want to take them around to?
As you might imagine, most of my focus lately has been spent at Oklahoma City Community College (OCCC). I hope that my best friend wants to see this important place in my life. OCCC is a beautiful thriving campus community, full of life. The College campus is full of flowers, plants and trees. In fact, OCCC is a Tree Campus USA awardee, and has been for eleven consecutive years. Those trees are important during these hot summer days. We have a walking trail around the campus, and we hope that the community enjoys it just as much as faculty, staff, students and alumni. I'd take my friend on a walk around the campus, and we would see our resident geese around our pond. We would also head indoors for some air conditioning and to see what's happening inside the buildings. I'd love for my best friend to meet some of OCCC's students. Our students come to us from across the state, region, country and world. Over the last five years, OCCC has seen growth in our diversity. We are majority minority in our student population, meaning our institution is made up of mostly minority students. In the fall of 2021, 54% of our students were minorities. Of those, almost 20% were Hispanic, almost 10% were two or more races and a little more than 9% were Black; 6% Asian and 4% American Indian.
We'll head over to Student Life, where we can chat with students. They might be playing a video game or watching a movie. This is a respite for our students in between classes, and I can appreciate that.
To finish the day, I'd love to pop into some classrooms with my best friend. Many of our labs offer state-of-the-art equipment and programs in computers, science, math, communications and health technology. Our Health Services Division, for example, has a unique focus on developing allied health professionals with solid entry-level skills. We'll likely see students working on mannequins who look very real! They are lying in hospital beds with blankets covering them. When walking past these areas with other campus visitors, I've had to assure them that the patients are not real.
I always enjoy stopping into classrooms to hear students' stories and learn about their respective journeys.
Of course, my best friend's trip would also include a show at OCCC's Visual and Performing Arts Center. Here we host world-class entertainment in a state-of-the-art, 1,049-seat theatre space. We're excited to have the Kyiv City Ballet performing their only show in Oklahoma at OCCC.
Finally, I spend a lot of time with my family. I am the mother of three, and my husband also has a very demanding career. When we can all carve out time to spend together, I take that very seriously. While we don't have specific places we love to go, we always try to make family outings fun. Recently, my family went with me as I threw out the first pitch at the OKC Dodgers baseball game as part of an OCCC Alumni event. I'm sure my kids were a little embarrassed of mom's pitching skills, but I'd do it again just to prove to my children that it's never too late in life to take on a new challenge! All of my family and friends know I love a challenge, so I'm sure my best friend would've cheered loud for me if she had been at the game.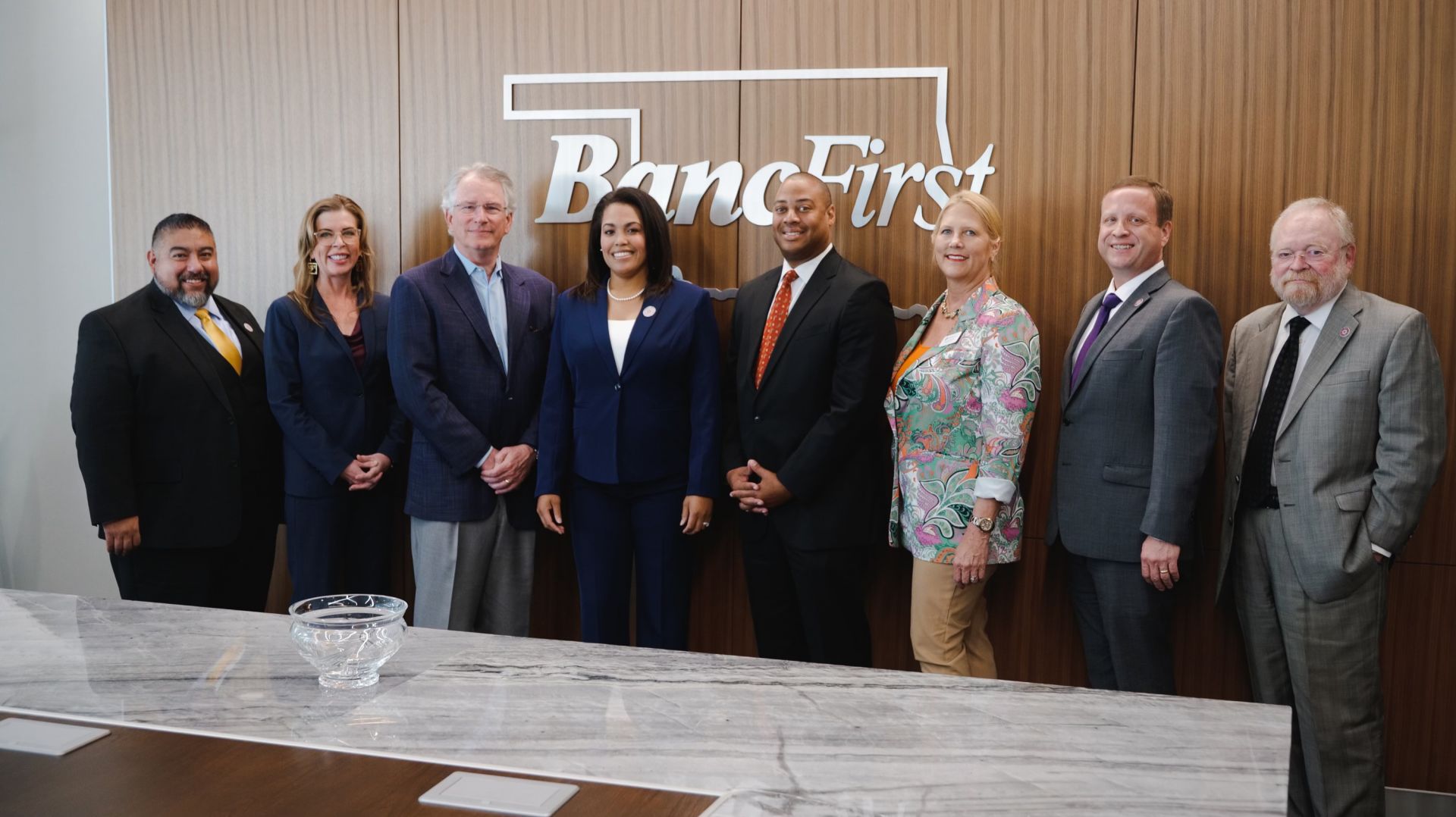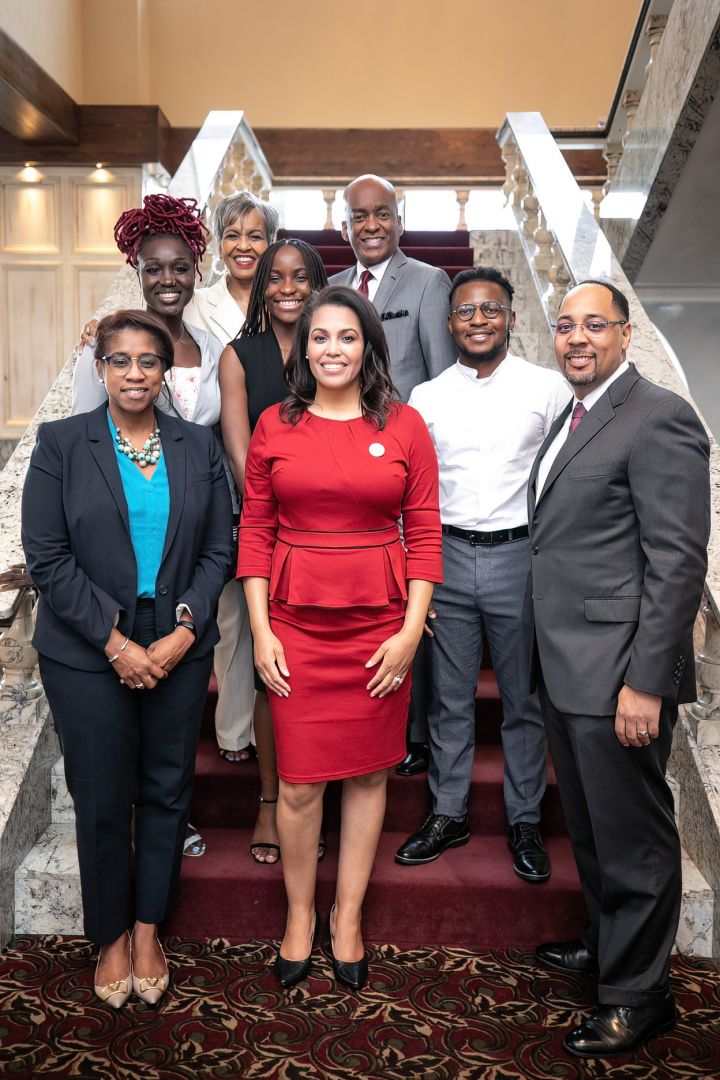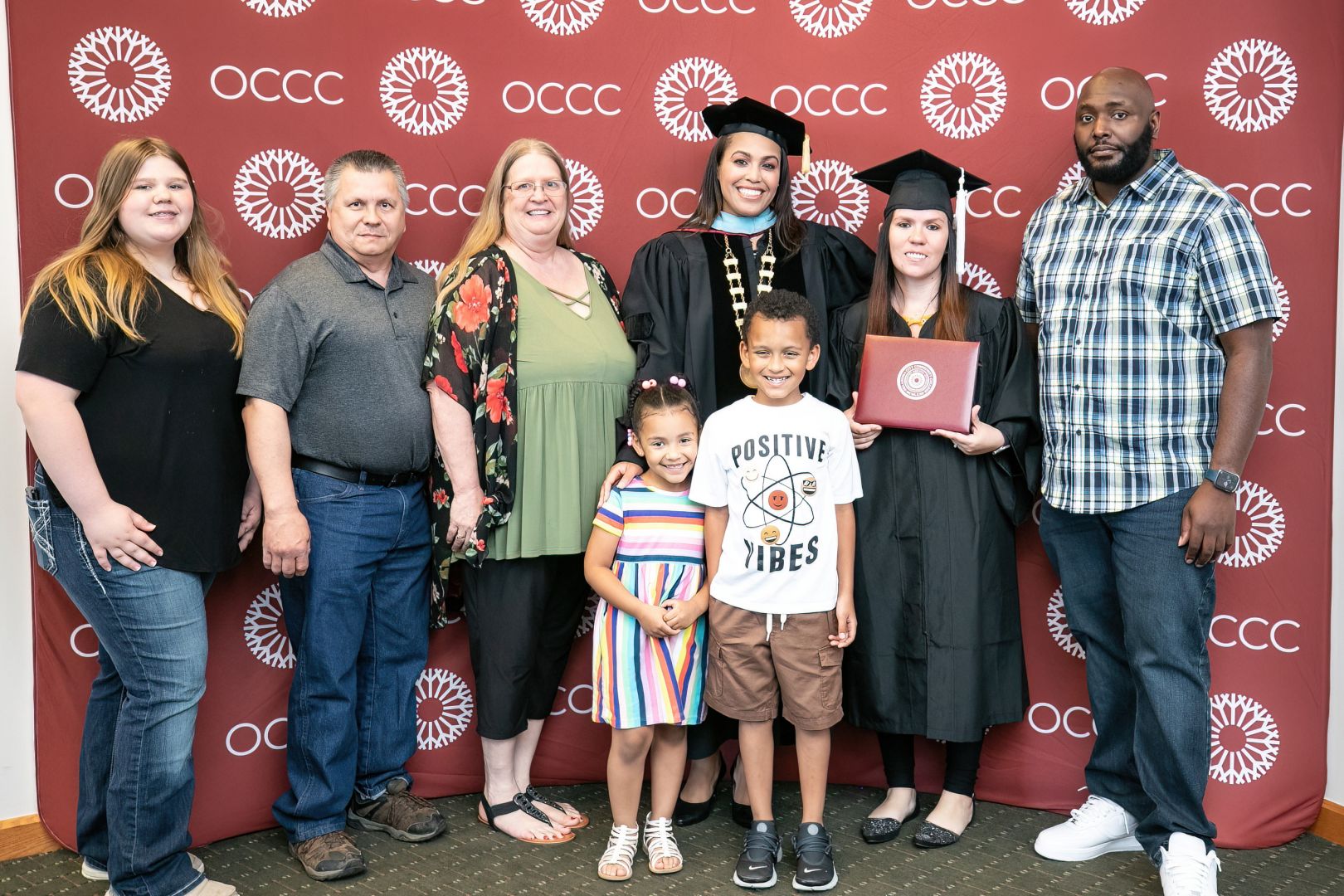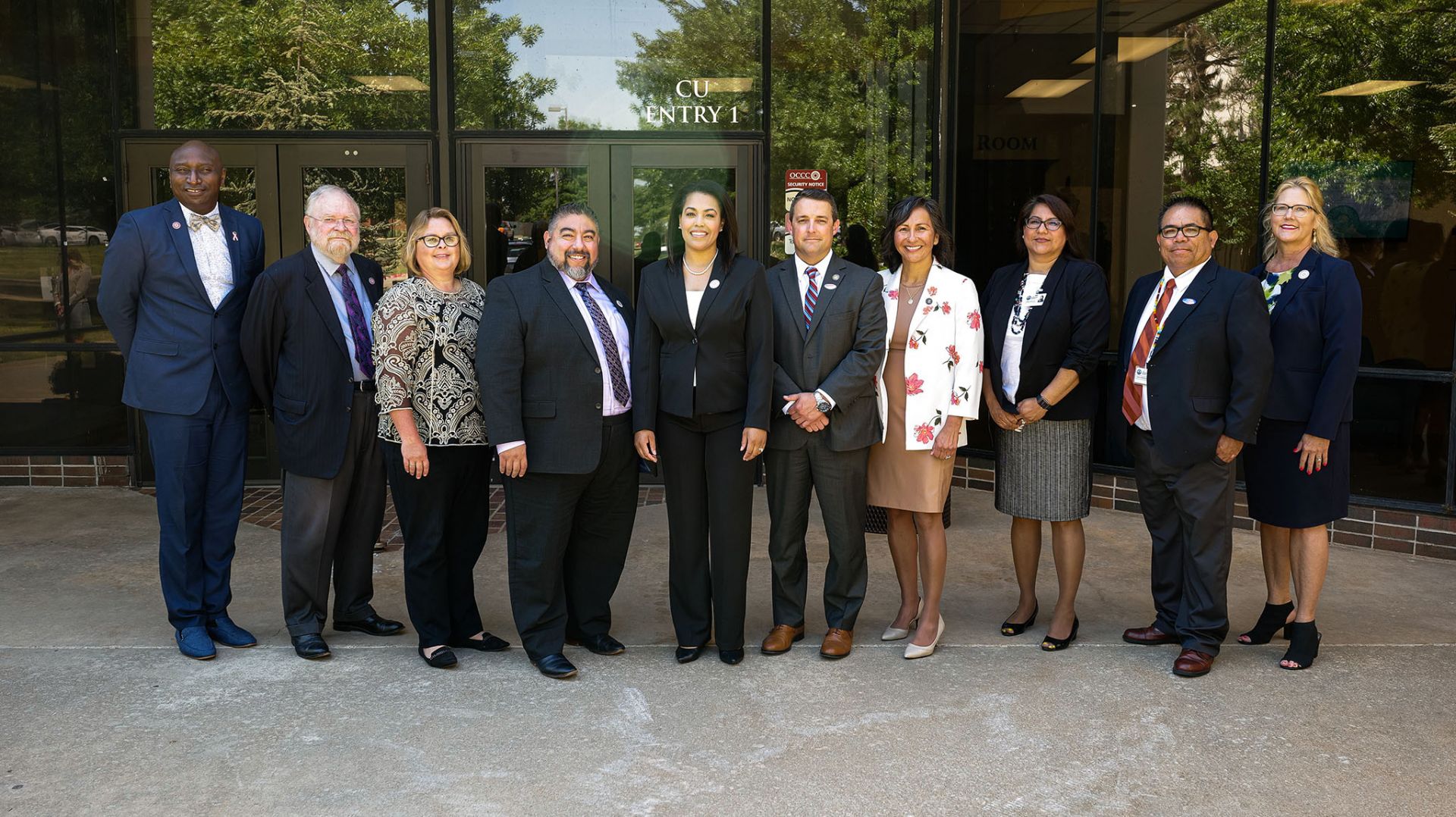 Shoutout is all about shouting out others who you feel deserve additional recognition and exposure. Who would you like to shoutout?
I have been blessed with many people who have coached and mentored me along life's journey. I am a firm believer in always having a mentor, no matter where you are in life. Even now, I have people who I look to for guidance and wisdom. But my first and most important shoutout goes to my late parents who gave me life. I always give credit and honor to my grandmother who raised me and my siblings. She was my safe place, and taught me the value of faith, family, community and education. I always admired her strength, tenacity, wisdom, perseverance and servant's heart. Her mentorship, support and love have guided me my entire life and set me up to accomplish my goals and dreams. I also appreciate the love and support of my husband, The Honorable Bernard M. Jones II and my children who inspire me daily. I've been fortunate to have amazing mentors both professionally and personally who have believed and invested in me through the years to ensure my success. I am eternally grateful for their presence in my life.
Because I can recognize the importance of having strong mentors, I am a big advocate for a mentor program at Oklahoma City Community College (OCCC), where I serve as President. 'Students Connecting with Mentors for Success' is a program designed to provide our students with mentors and resources to facilitate successful academic achievement, higher retention rates and finally, graduation completion. The program focuses on connecting students with professionals in their area of interest who will provide support and guidance tailored specifically to a student's needs. The goal is to prepare our students for life after OCCC, whether that's transitioning into the workforce or transferring to a four-year academic institution.
The collaborative effort of the 'Students Connecting Mentors' program helps close the achievement gaps which many of our students currently face. As students are supported with the foundation that secures their professional pursuits, they are more likely to reach the milestones that result in improved financial well-being, increased job opportunities and possibly even elevated social standing. This monumental difference not only improves the lives of the students and their families but increases their investment in the economic growth of our community.
Website: https://www.occc.edu/
Instagram: https://www.instagram.com/otriplec/
Linkedin: https://www.linkedin.com/in/mautra-staley-jones-ed-d-70566b3/
Twitter: https://twitter.com/OTripleC
Facebook: https://www.facebook.com/OTripleC
Other: https://www.facebook.com/mautra.jones
Image Credits
Robert Ruiz Jay Wiggins Robert Lane
Nominate Someone:
 ShoutoutDFW is built on recommendations and shoutouts from the community; it's how we uncover hidden gems, so if you or someone you know deserves recognition please let us know 
here.