How did you decide to start a business?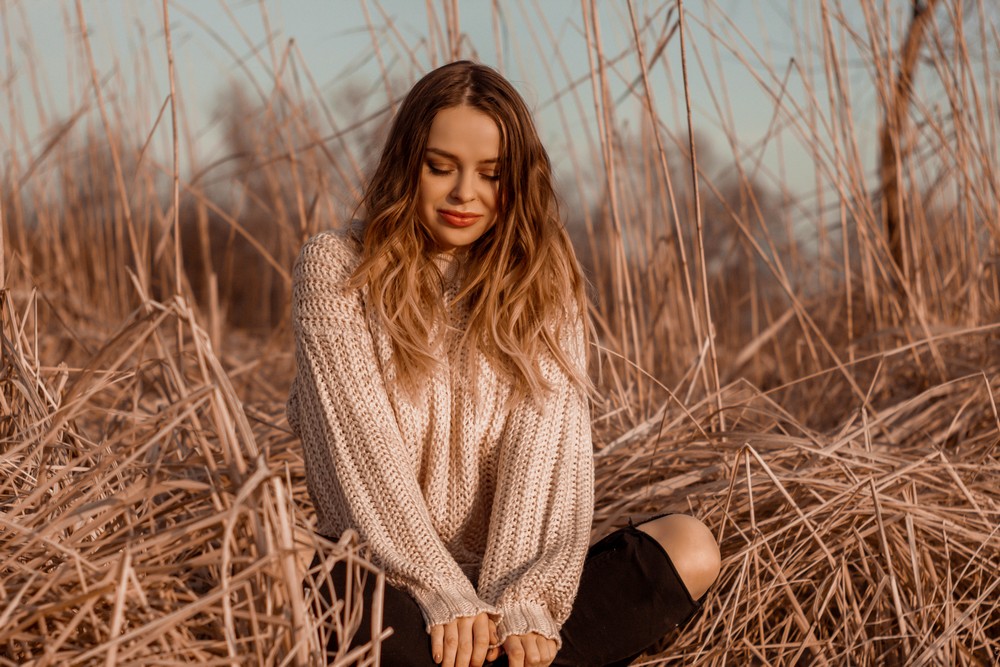 We reached out to some of our favorite entrepreneurs and asked them to think back and tell us about how they decided to start a business. Check out their responses below.
Kristina Malenyk | Professional Retoucher

Today's realities give us a strong understanding that freelance is a stable and reliable way to earn for a living. It has always been clear to me. I hate waking up early, going to the office by bus and being dependent from loads of factors and people. Me, my skills, my knowledge, my persistence as well as my husbands' belief in my success are the basement of my own retouching business. I felt that I can and I want it so bad, so when I started retouching, nothing could and still nothing can distract me. Read more>>
Pamela Neighbors | Founder

I was motivated to start my own business mostly to take control of my future and make decisions on my own. Working in the corporate world was taking its toll on me mentally and physically. I wanted to create something that was both rewarding to myself and good for the community we live in. Read more>>
Shelby Cummings | Shelby Cummings | Digital Strategist & Podcast Host

In April 2021, I launched The Travel Connect Podcast. It's a podcast that's dedicated to sharing others' travel stories, experiences and lessons learned. It's also a way to connect with other travel lovers and learn from others how to travel like a pro. I'm a corporate professional who works a 9-5 that I love. Outside of work, I absolutely love planning travel and creating new memories with family or friends. Read more>>
Tony Nguyen | CEO of Kemeno Group

I selected franchises based on mostly the people behind it and also on its branding and success rate. With 7 Leaves Cafe, I liked how the culture of care and giving back was their business philosophy which aligns with me professionally and personally. Read more>>
Zahra Haider | Photographer

I'm a first generation immigrant who grew up in Dallas from age 5. Like many immigrants, my parents worked hard but still struggled with finances. I always hoped to be able to use their sacrifices to create a more secure life for myself. After I graduated from Trinity High School, I was admitted to a top journalism program in the country at Northwestern University. I studied multimedia, film, and politics and launched my career in documentary journalism. I met my husband and we decided to settle down in Dallas, where both our families had roots. While I found a career in journalism, I missed my passion for art and photography. Read more>>
Keseya Bornslater | The Group Home Boss TM

My thought process behind starting my own business, and is still the same today " Something has to disrupt your current situation enough to make do something different" and for me that COVID-19. I was working as registered nurse case manager in the home health industry, and had been for 17 years. When the world became aware of COVID with so many uncertainties I was willing to continue to serve until I found myself going into patient's homes that were noncompliant with staying home, and so where their family members. That was scary enough for me to do something different, which I now call it PIVOT FOR PEACE in my business. I couldn't have made a better decision. Read more>>
Candace Tuck | Life & Relationship Coach, Author, Speaker

My business was starting before I actually realized it was starting. As a young wife, experiencing the highs and lows of marriage I started "The Couples Lounge" in the living room of my home. We invited other married couples to have candid conversations about marriage life. I wanted to create a safe place where we could help each other and know that we are not alone. After about a year we ended it. And then in 2016, we wrote a book titled Somebody Shoulda Told Me, Marriage Do We Really Know What It's About, that manifested into the business we have today. Read more>>
Devin Bailey | Board Certified Sports Physical Therapist & CrossFit Level 2 Instructor

I had worked in the insurance based physical therapy realm for over 6 years. I knew the ins/outs of how physical therapy treatment works when utilizing insurance. I had seen the shortcomings and failures of the system and watched both patients and myself get frustrated by the system. I myself had been through physical therapy as a patient and also had first hand experience of how the system was not designed to get people back to performance but merely back to baseline daily function. Read more>>
Lisa Crawford-Thomas | Founder of Cura Bello

I always knew that I wanted my own business. What kind of business, I didn't know. After making my body moisturizer for 5 years, my sister talked me into selling it. Believe me, I didn't want to. The thought of actually starting a business was daunting. I got to thinking about how well my product worked for my daughters, friends, and myself and thought how much it could help others. I knew that there were people, who were struggling with skin problems and desperate for answers, because that was me at one time. If I could help others find the relief the were looking for, then why not? That's truly what our talents and gifts are for, to help others. Read more>>
David Weimer | Video Creator/Story Teller

I started my career in the IT industry in my early twenties, and became quite successful in it my working my way up the corporate ladder. After almost a decade into it I realized that I hated it, not because it was hard work but because I felt at the end of the day all I accomplished was making a corporation more money. In my 30's I decided to change direction and became a Full Time Firefighter/Paramedic knowing that the pay structure was almost 50% lower. There is a saying that we don't do this to become rich. 2/3 of Fireman have side jobs, or businesses. Read more>>
Eva Spak | Founder of Eva's Cookies

I came up with the idea to sell my cookies in 7th grade. I have been baking for my entire life, and I always loved to bake chocolate chip cookies for my family every week when I was younger. As I grew up, I expanded my creativity and tried baking other sweets like cupcakes and banana bread. When I was in 5th grade, I brought a homemade cookie cake to school for my birthday to share with my friends. They loved it so much that I started to bring cookie cakes to school all the time for other class celebrations too. Read more>>
Cynthia & Carolina Tolentino | Balloon Artists & Party Planners

The Party Edition grew out of love and passion for not only party decorating, but from the ability to create memorable experiences for others to celebrate next to their loved ones. The idea of sharing life-long moments and helping others do the same – for their little ones, themselves, or their own passions even – is what led us to take the first step. What initially started as a hobby has turned into a business venture that we as sisters truly enjoy doing together. We love parties very much, and the aesthetic and decor side of it has always caught our attention. The fact that it makes other people happy makes up happy too. Read more>>
Monica Hurst | Videographer & Motion Films

I have always been an entreprenuer. I've done the independent sales with various companies throughout the last 10-15 years. So, with the people in my life that has always given me love and support, I knew it was time to do something on my own. My sister encouraged me to learn videography and film. She mentored me through learning lighting, settings, angles and so much more. Owning my own business requires time management, self motivation, and so much more! I knew I wanted to do more than just weddings and the typical video shoots that you see every day. Read more>>
Cedric CeddyJDusk" Collier | Media Mogul"

I started my overall brand After Dusk Media due to inspiration back in high school. I wrote down a goal sophomore year that I was going to write for a magazine and or start my own. I studied print journalism in high school and eventually switched to broadcast in college. This started Life After Dusk Live, which acted as a gateway to me starting Human Canvas Magazine, and finally Laser Focus Photos. Read more>>
Dr. Brianna Ortiz | Chiropractor & Functional Diagnostic Nutrition Practitioner

At first I was nervous, I only had some ideas on how to start a chiropractic business but it's a whole different ball game actually running it. But I knew that opening up Holistic Alignment was what I needed to do in order to serve my community the best way possible. The goal of Holistic Alignment is to look at the whole individual's needs & try to meet them as best as possible. Are you someone that needs chiropractic care, nutrition testing, fitness then I can help you with that. Need a mental specialist, OBGYN, etc then I can refer you in the right direction to what you need. Read more>>
Leah Marie | Portrait, Event, & Travel Photographer

Since childhood, I was somewhere in the crowd capturing the moment. Whether it was a small detail that caught my eyes or a set-up posed portrait. During my trips to India, Dubai, and Europe in 2017, I discovered my keen interest in photography. I captured various scenes that documented the local lifestyle and emphasized the culture and traditions through photographs. Shortly after, I discovered my love for editing. I played around on VSCO, an app in which I posted a few of my travel experiences with using filters and basic editing styles. Read more>>
Quanna Goosby | Boutique Owner

In March 2020, I lost my younger brother. This was right around the time covid had officially begun and businesses were shutting down or forcing employees to work from home. I decided to go to my mom's house in Florida and work virtually for a month. Fortunately, we would soon receive a stimulus check. As I logged into work every morning feeling unappreciated and undervalued; I decided I wanted to take my stimulus check and start my own business. I sat and thought about what business I should go into, as I was always into fashion and even made shoes by hand while being pregnant with my daughter and unable to work. Read more>>
Lavinia B. Masters | Advocate/Life Coach/Professional Speaker/Mentor/Author

When I began Hope S.A.V.E.S. I was thinking of being able to bring healing, encouragement, resources, and empowerment to victims of sexual violence. Read more>>
Dr. Adesuwa Okonedo | Owner Dentist of Panther Creek Dental

I've pretty much had the idea of starting my own practice since the moment I decided that I wanted to become a dentist. I've always known that I wanted to be in the health field due to the inspiration of my mother who is a nurse. In 2008, I started shadowing professionals that had various career paths as I tried to chart out the direction of my life. One of the amazing professionals I shadowed was Dr. Judd who had just started her own dental practice at the time. I was amazed by what I saw that week and decided from there that I wanted to not only become a dentist, but also one day own my own dental practice. Read more>>
Breann Marshall | Mobile Bartender

The thought process of creating my brand Cheers To You Bartending started when I realized I had a niche for making cocktails. I would be at family gatherings and house parties with friends and everyone would ask me to make them a drink. So I thought, I could take this further. I could have just went to work at a bar as a second job, but I didn't want to stop there. Social drinking, weddings, birthdays…those are all things that will live forever so I thought why not perfect my craft and create my own business that'll promote good vibes, great cocktails, and make it easier for people like me to have elevated experiences. Read more>>
Don Michael Mendoza | Executive Artistic Director and Producer

The idea of "representation matters" is a main pillar to why I started my own business. I identify as a Filipino American and there are very few Asians at the producer's table, let alone people who share an affinity with me. When I started as an actor, I was not getting cast the way that I envisioned and it was not only due to the subjective nature of the entertainment industry, but also because the opportunities were few and far between for individuals who looked like me, Read more>>
Ralph Tedesco | Zenescope Entertainment Owner and Creator

For my business partner and I the idea was to be able to have the control over the things we wanted to create. We're writers and we're storytellers but it felt like we were waiting around for others to validate our work and rather than do that we wanted to take the initiative. That was the initial inspiration. Read more>>
Shohista Turan | Self made Jewellery Influencer

Scared! Unsure! Will I be able to continue! As everyone else had, I had my own thoughts, fears, and is it questions. Read more>>
Emma Liles | Small Business Owner & CMHC Student

I honestly never imagined that I would be a business owner—I believed that I was going to be a teacher my entire life. After four years in public education, I was worn-down, burned out, and questioning whether I would (or could) continue teaching. I got pregnant with my son right around the time I began my journey receiving counseling services; my counselor completely changed my life—so much so that I realized that counseling wasn't just something I wanted to attend, it was something I wanted to learn how to do and facilitate to help others. During my pregnancy and those many months in therapy, I decided to retire from teaching and go back to school to become an LPC. Read more>>
Kendreylla Williams | Cold pressed juice company

My thought process was that our people need healthier options at hand! Freshly made everyday in the most simplest way! Read more>>
Baila Milliken | Photographer

My thought process was simple. To help my husband support our family and to be able to enjoy life with our kiddos! Being able to have the extra income has allowed us more trips to visit family, more day trips to do fun things with the kids and less stress due to bills! Read more>>
Tiara Anderson | CEO of Mother Melanin Cosmetics

The process to starting Mother Melanin Cosmetics came from wanting to give people of color chemical free alternatives with skincare products besides what's advertised to us . I would literally go to my local drug store and stock up on new products that were supposed to be designed for people of color , only to find out it further irritated my sensitive skin . Mother Melanin was created to help those who feel helpless when it comes to acne , hyperpigmentation, eczema , and other skin conditions . Read more>>
Melanie Young | Media Executive, Host, Writer,

I have started two businesses in my life. The first in 1989 was M Young Communications, a public relations and special events agency specializing in food and beverage clients. I was encouraged by a mentor-friend and inspired after my grandmother died suddenly from cardiac arrest. I was feeling unfulfilled at my job working for a large public relations agency and had received a written reprimand for not going through proper channels to take family time off to attend the funeral. That was when I decided never to be in a work situation where I had to ask permission from anyone to be with my family. Also, I did not want to remain in a job that did not excite me. Read more>>
Josephine Akom | 100% Glueless wig maker

For those of you who don't know me, allow me to introduce myself My name is Josephine and I am the owner of Unit'Sixty8By Jo, formerly known as " Wign It By Jo ". The name change was not only needed but also inspired by my mom. I am 22 years old, and I love wigs I love everything about them! Never once did I think I would be creating a business and producing a product to even sell. I started making wigs in 2018, I created my FIRST wig on a wig cap. You know the caps you're supposed to put on BEFORE the actual wig? Read more>>
Brenda Turrubiarte | DFW Family and Senior Photographer

I've had a camera in my hand for as long as I can remember. It started out as disposable cameras, then graduated to using my moms film camera, to a point and shoot digital, and then my first DSLR. I've always just loved capturing memories. I was never super technical, maybe the framing wasn't just perfect, but the people and the smiles is what I wanted to remember. Fast forward to having my first daughter, and that spark of capturing every little moment came alive again. I knew I wanted to remember every tiny detail with my daughter,  Read more>>
Melanie Cable | Artist

Ms.Chevious started as an idea in a notebook in 2004, but finally became a full-time reality in 2017. I quit my soul-crushing full time job because I was tired of seeing others profit off of my ideas and work, The freedom that comes with being in charge of your own projects is extremely liberating. My business is endlessly expandable as well, so as the company keeps growing, more opportunites just open up. Read more>>
Franco Velázquez | Specialist in the design of strategies in the areas of communication, marketing and public relations for the fashion and tourism industry. Producer of Fashion and Gastronomic Events.

When I made the decision to start my own business I had a lot of uncertainty, but on the other hand I was certain that my business idea was creative, innovative and very necessary for the market segment we are targeting, make the most of my contacts and relationships that I had built in my previous projects. All the time I had the support of my family and close friends. Read more>>
Yanina / Alex | Sr. Partners

Abode Homemade Events is about celebrating your home! We wanted to offer services that were all encompassing for the home. Beginning with our name Abode (which means home) to our logo with its cheery chimney stack. From full service interior design and home staging to home event services for our clients, we want to be the go to phone call for all things home. Read more>>
Shep Roeper | Director and co-founder of Beyond Boundaries

We know how beneficial being outdoors can be for people. We also know that not everyone has access to outdoor activities. We wanted to change that. Read more>>
Angeline Pedrosa | Professional Luxury Makeup Artist

I started my own business partly out of necessity and partly because I wanted autonomy and the ability to really develop my skills without limitations. I wanted to be able to work with clients on my own terms and provide services with a upscale level of professionalism and care. As a creative, I knew how important being able to work freely is. The freedom to work independently is essential to creativity and performance. Read more>>
Marcus Poole | Creative Builder

Five years ago I was in a terrible accident that left me dealing with a Traumatic Brain Injury and Post Traumatic Stress Disorder that led to a Major Depressive Disorder episode. It was hard to manage daily activities and it resulted in me loosing my job as well as my family. I could not manage my own life and did not want to continue. Working with therapists I decided I would start gardening to give me some sense of purpose. So I looked into buying some garden planters, but was not satisfied with any that were out there. Read more>>
San Nguyen-Tran | Photographer, Teacher, Life-long Learner

Well for starters, I was overwhelmed. I had zero intentions of becoming a business woman. I had limiting beliefs about starting a business since I was groomed to learn the importance of security and the vitality of a recession-proof career. Whether it was a healthcare worker or a teacher, I was complacent working for someone else as long as it meant having security. All this came from a first-generation mindset. Read more>>
Jared Brewer | CEO

When we started BBA (Boss by Affiliation), the initial goal was to let connect music artists, producers, and other creatives in an independent style fashion while also providing the best quality services. Whenever you get involved with BBA you will feel affiliated with bosses… as the name implies Read more>>
Hannah Rodriguez | Founder + Creative Director

I have worked as an artist for Anthropologie for the last 8 years creating window/interior displays and building fixtures. I would have customers come in and inquire about purchase the displays for an event they were having at the end of the season. That got me thinking there didn't seem to be a ton of wedding vendors doing these types of display for events and I wanted to bridge the gap between the two industries. So when I started Vim + Venture the idea was to still create window displays for boutiques and other retail spaces but also bring over those handmade, handcrafted installations for weddings and parties. Read more>>
Tina Wineglass | Wedding Planner

My thought process on starting my own business was to leave my kids with a legacy! I worked so hard for my degree, but that is something my kids can not inherit. Read more>>
Jerry Williams | Portrait Photographer

I wanted to do something that I am really passionate about then share it with everyone. Read more>>
Esosa Osagiede, MPH, RDN, LD | Registered Dietitian Nutritionist

I decided to start my business because I wanted to help women lose weight without chronic dieting. So many weight loss solutions require cutting out foods, barely eating, and do not actually teach about food and nutrition. I want to help women become confident in their food choices and release them from guilt and shame. Read more>>
Janirhar Scotland | Choreographer and mental health specialist

So I began to look at the US for what it was and not what I wanted to believe it was. It's a capitalist society created by my people oppressors. Coming from the Caribbean trade and barter is still a thing and that's how many earn their success if not employed by someone. In the States it's about supply and demand and success often only come a to those who serve a definite need. With that being said I identified the need I wanted to fill and developed my business to do just that. With my passion for dance and mental health I plan to offer my business as a service to others working towards the greater good. If you know me you know I'm all about Jesus and living for the greater good. Read more>>
Pajhe Jordan | Mom'treprenuer & Cake Artist

Baking cakes and treats was a hobby I enjoyed at an early age; which I discovered to be my gift from God. I could create a masterpiece effortlessly. After college, I decided to pursue my business to avoid working a retail or corporate job. My previous business endeavors help me improve my cake business structure to confidently start what we know now as Cakeish by Cakeaholics. Read more>>
Tabitha O'Connor | Cottage Baker

I've been a stay at home mom for most of my adult life. Having two sons on the autism spectrum, one with serious behavior issues, made returning to the traditional work force a difficult proposition. I've been a baker since before I had kids. Turning baking into a business from home seemed like a natural way to keep my creative outlet open while helping to contribute to our household budget. Read more>>
Kelli Talley | Founder of Jean Josephine, wardrobe stylist, mental health advocate

I've never worked in corporate and never truly had the desire to. Coming out of college I knew I wanted to be a wardrobe stylist I just had no clue how to go about starting a career that was so off the beaten path, because there was no play book. That journey gave me the confidence to start Jean Josephine. I realized that what makes me happy is in part helping others to find their happiness. I knew I wanted my own fashion boutique and with my background in mental health advocacy and everything that was happening to black men in 2020, the launch of Jean Josephine came together in 2021. Read more>>
Jazsmine Caprie | Founder & CEO

My career was being a Fashion Stylist & Creative Director. I stuck with the fashion industry and it landed me all the way in LA attending FIDM studying fashion design. I always knew I wanted a lifestyle brand named Jai Smadi but I never considered skin care being apart of it. Nonetheless, throughout my teen and young adult years I dealt with hyperpigmentation; so I started to mix my own products together because I wanted to start using all natural products. Fast forward to when I moved from California; It was the beginning of the pandemic & my career took a turn. Read more>>
Shakala Burrage | Podcast

My thought process was to be able to get other small entrepreneurs a chance to grow and feel more confident in their careers. I have a passion for helping the ones that feel they can't make certain things happen by supporting them along the way to growth and showing them they can do it! Read more>>
Regina Nance | Restaurant Owner

I started out with just small catering gigs for family and friends. But when I saw that people actually enjoyed my food, I got a little more serious. I went out on a limb and purchased my food trailer in November of 2021. I don't regret that decision one bit. I have people reaching out to me from multiple cities inquiring about booking my food trailer for their events. I love bringing the "Smoke" to the people! I really enjoy cooking and I more so love to see the smiles on people's faces when they bite into a Sensual Smokes food item. Read more>>