Favorite Quotes & Affirmations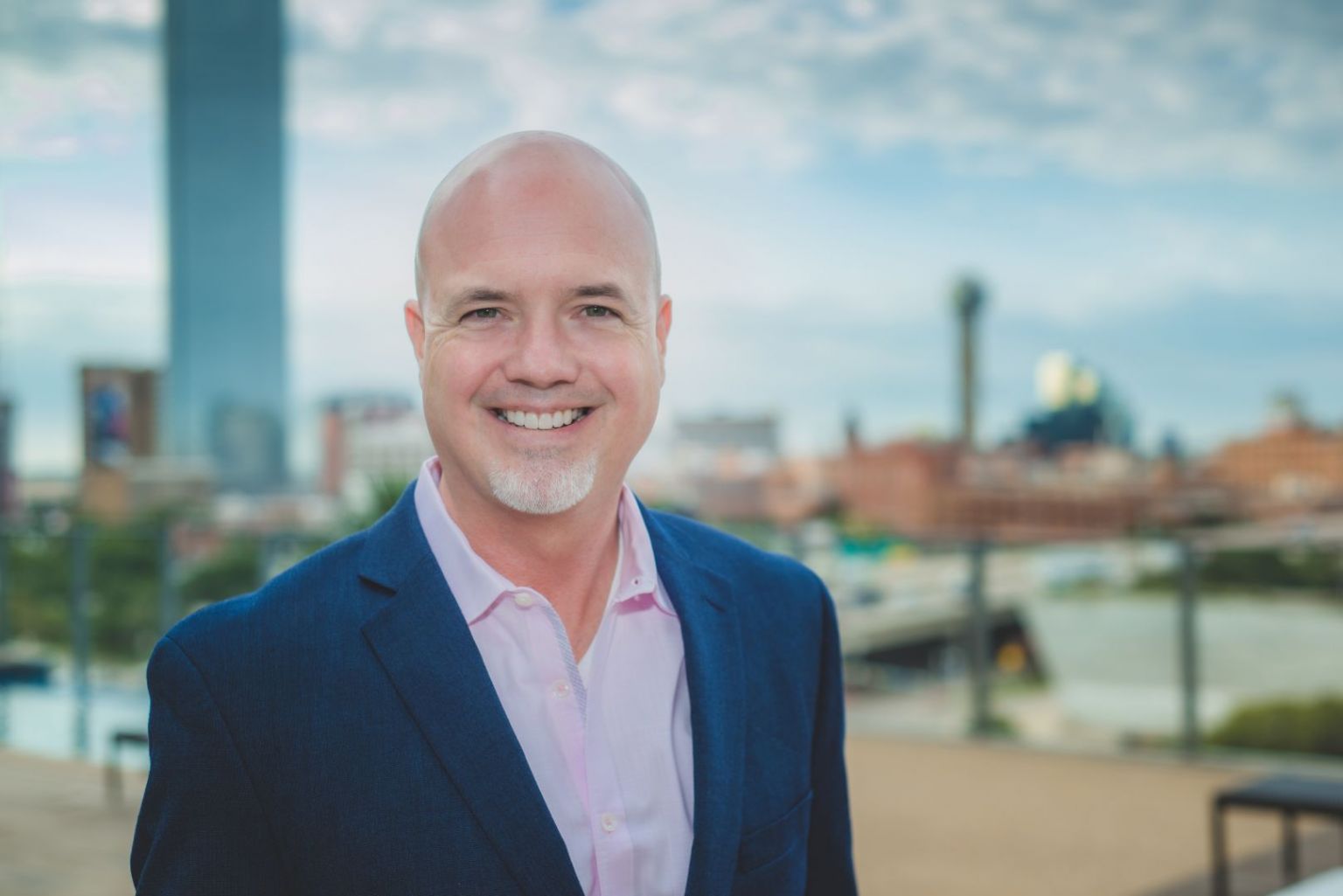 We love ourselves a good quote and so we asked our community to share their favorite quotes and affirmations with us and we've highlighted some below.
Hellrayza Jones | Artist/Producer/Engineer/CEO/Father

I am a proud father of 3 well mannered children. I have taught them many things but I feel the most important thing I have taught them was to always be theirselves. Not only do I teach them things, they teach me things as well and we have an incredible bond. I thing my impact on their lives will continue to increase with every moment spent. All of them have multiple talents they are pursuing because I encourage them to do things that make them happy, and what makes you happy you're typically good at it if you put the necessary time in to perfect that craft. Read more>>
David Rose | Nonprofit Founder & Motivational Speaker

My favorite quote is by Eleanor Roosevelt, "Yesterday is history, tomorrow is a mystery, and today is a gift; that's why they call it the present." At the age of 18 years old, my life turned upside down after being involved in a near fatal hit and run car accident. I was fortunate to have survived; however, I suffered extensive internal damage resulting in years of ongoing surgeries and rehabilitation in order to get back to my new normal. During that season of ongoing trials, I ultimately had a choice to make. A choice to hate the world due to someone's mistake or find a way to love the world back. I realized that I couldn't change my past but yet my future and the way that I would respond to it, lied ultimately in my hands. I looked at the future as a "gift" from God as he kept me around when ultimately I could easily have died in the accident, so I chose to love. Over the years of my recovery, I spent an extensive amount of time in hospitals. Often more than not, I saw children alongside of me enduring pain and suffering. Read more>>
Monica Maynard Wood | Broker/Owner MMW Realty, Glamcations Properties

The quote is definitely "run your race." Putting your best foot forward and having your own story and not focusing on what's going on next to you or behind you and that includes for yourself too. Another quote is "comparison is a thief of joy" and in our day and time and in our business we are always aware of what others are doing and it's easy to get sidetracked. Stay focused on doing your best and giving your best everyday- the only person you should compare yourself to is who you were the day before. Read more>>
Andrea Payne | Freelance Journalist & Photographer

My favorite quote is "Nothing comes to a sleeper but a dream." I am not sure who originally made this remark to give credit to, however, after hearing it from a few mentors and advisors, it has been planted in my brain as a means to continue to work hard and achieve even the things that seem to be the most difficult in life. We all have our days where we would like to take a day or two off and just relax, but this quote is something I have placed on my vision board for encouragement and a way to feel motivated about new opportunities with every new day that is presented to me. As much as these words could be taken hypothetically, they could also be taken literal. If you continue to sleep and not work for the things you want in life, you will only continue to dream of them. I hope more and more people understand this affirmation and use it for their many successes. Read more>>
Jana Moon | Certified Reiki Master/Teacher, CranioSacral Therapist, Distance Healing Practitioner

"Deep and simple is far more essential than shallow and complex." – Mr. Rogers This quote holds within it the answer to many of the questions I've been faced with regarding my business and in my personal life as well. Decisions about what I offer to my clients and, most importantly, how I offer my services and interact with each client have long been informed by the philosophy that depth of meaning outweighs volume and will outlast any trend. Paying attention to what is meaningful and simple in my personal life has yielded more joy and satisfaction than any form of complexity no matter how interesting. Read more>>
Sohail Basirat | Small Business Advocate & Owner of I Love Juice Bar

The fact that the most important conversations we have daily, are the conversations with ourselves. This is something that is often overlooked, but is truly important for happiness, health and success. Think of all the daily conversations you have with yourself. "Should I wear this or that? What does this person think of me? I'm doing a terrible job at this task? I feel like I wasn't productive today?" We spend the majority of our day talking to ourselves, and this can either effect us positively or negatively. During the past year I have been observing and asking people close to me what things they say to themselves. I've heard self talk that many people would not say out loud to others, but constantly use it to bring themselves down. We as humans do an unfortunately good job damaging our selves personally and professionally with negative self talk. As a small business owner, you have to mentally train to empower yourself daily. There are so many people depending on your decisions that even the smallest amount of negative brain talk could hinder your growth. Read more>>
Dylan James "Boogie Boy" Shaw | Nationally Recognized Blues Pianist and Vocalist

The blues is all about feeling good about feeling bad. This means the world to me. My music is what makes me, and everyone that hears it, happy. Even though you may be having a bad day, music can bring happiness and joy to everyone. The blues music came from southern spiritual chants on plantations. It brought happiness out of sadness and it brought hope too. That's what I love about it. Read more>>
Christian Johnson | Branch Manager – Caliber Home Loans

"Do all the good you can, in all the ways you can, to all the souls you can, in every place you can, at all the times you can, with all the zeal you can, as long as ever you can." – John Wesley John Wesley's quote is one that I try to read every day as I have a copy printed on my desk. It is a constant reminder of my "Why" and it creates a driving force behind my enthusiastic passion for precision and execution on behalf of my clients. It can serve as morning motivation, a mid-day pick me up, and as a grading scale at the end of the day to determine our "value". When the stresses of business and life seem overwhelming, it is also a reminder that no matter what you are going through there are still others who need help more than you. Read more>>
Brittany Goff | Founder & Host, Wheat and Honey Co.

I recently read a devotional by Christine Caine that challenged my mind to identify my "assignment" as we start a new year. I copied and pasted a few quick notes to a google doc and have let her words empower me with the many things we are doing with Wheat and Honey Co. this year. She says, "What Is Your Assignment?" and quotes Psalm 115:14-15 NIV, "May the LORD cause you to flourish, both you and your children. May you be blessed by the LORD, the Maker of heaven and earth." As we start a new year, gently, what stirrings do we have to live our fullest lives? What dreams do we have? How do we live our life each day doing the next right thing to achieve them? More importantly, how are we being kind to ourselves and going out of our way to show kindness to those around us TODAY? Each new day is an opportunity to live a life that matters. Don't take this charge with pressure to perform but instead, I challenge us to be gentle with ourselves by thinking about the next right, and kind, thing we can do today to live out the greatest version of ourselves. Sometimes, often times, living our "purpose" feels like an impossible and unachievable task. Read more>>
Nicole Durocher | Painter

A few come to mind but I return to this one often: "By the side of the everlasting Why there is a Yes–a transitory Yes if you like, but a Yes." E.M. Forster- A Room With A View We affirm life through action as well as thought, I return to this when I feel my faith is slipping a bit, faith in the process and in my ability to produce the work I want to produce with clarity and joy. When I'm caught in nets of doubt I think about this and it reminds me that I already know, my intuition is guiding the process. Read more>>
Brett Silva | The Tea Guy!

"Only when we are no longer afraid do we begin to live" – Dorothy Thompson I believe that many fears keep us from living our best lives, and by facing those fears and defeating them although it may be extremely difficult it far outweighs letting them take over our life and that is what this quote means to me! I love this quote because if I didn't overcome my fear and would have listened to others tell me things I believe to be true would fail then I would not be where I am today and have the business that I created. Read more>>
Pam Burnett | Fort Worth Historical Curator

"To communicate the truths of history is an act of hope for the future." Daisaku Ikeda When we reach into the past to find historic facts or images we open up our minds to learn, we increase our knowledge. As we learn of past actions and thought processes of individuals or confirm the beauty/ugliness of what was we, in turn, enlighten our own sense of how to move forward. We can question the reason why things happened and seek our own answers through individual research. We hope something will trigger others to journey their own course of inquisitiveness and learn from others who have walked the same paths we tread now. Our followers are the future of this great city! We look to educate about the past, to help envision the future. So many great characters have walked the streets of Cowtown, so many entrepreneurs have brought to fruition their own dreams and ideas of Panther City, and artists have captured many eras through film, paintings, and photography of our Funkytown. Read more>>
Erica Bridges | Candle creator & Mom

I'm a mother of two to a 12 year old son and 14 year old daughter. The most important thing I've done as a parent is to not give up and love. There are days I get discouraged or sad because business isn't going the way I want it to. I keep them in mind and push through. I have told them before that life gets hard, school gets hard but you should never give up no matter what. I know that if I make excuses then they will. I am my children's role model and what I display influences them in a major way. Love is something that's shown to them and through my work. If it's something you love you have to put the work into it and not give up. They even tell me at times good job for working hard and not giving up. Read more>>
Adrian Neal | Founder of SUCCESSFUL SINCE BIRTH

As a father of two, my biggest focus is creating Thinkers! I stress to my kids the importance of individualism and thinking for themselves while always supporting them in how they feel. I think as a parent today, we must focus more on our kids' individualism so that they can grow without the influence of others. I also feel that encouraging kids to try new things, whether they like them or not, has helped my kids to grow and become more independent. Read more>
Britt Hamilton | Fine Art Artist

Yes I do. The affirmation I lived by that my talents will be well known. This means that even though I may see my work as average its still powerful. I live by this as a reminder that work is important, that it has and will touch a lot of people. Its my motivation to keep going. Also, it lets me know my work is far from average. I've became very successful with my crafts. Read more>>