Thinking through the whether to start something new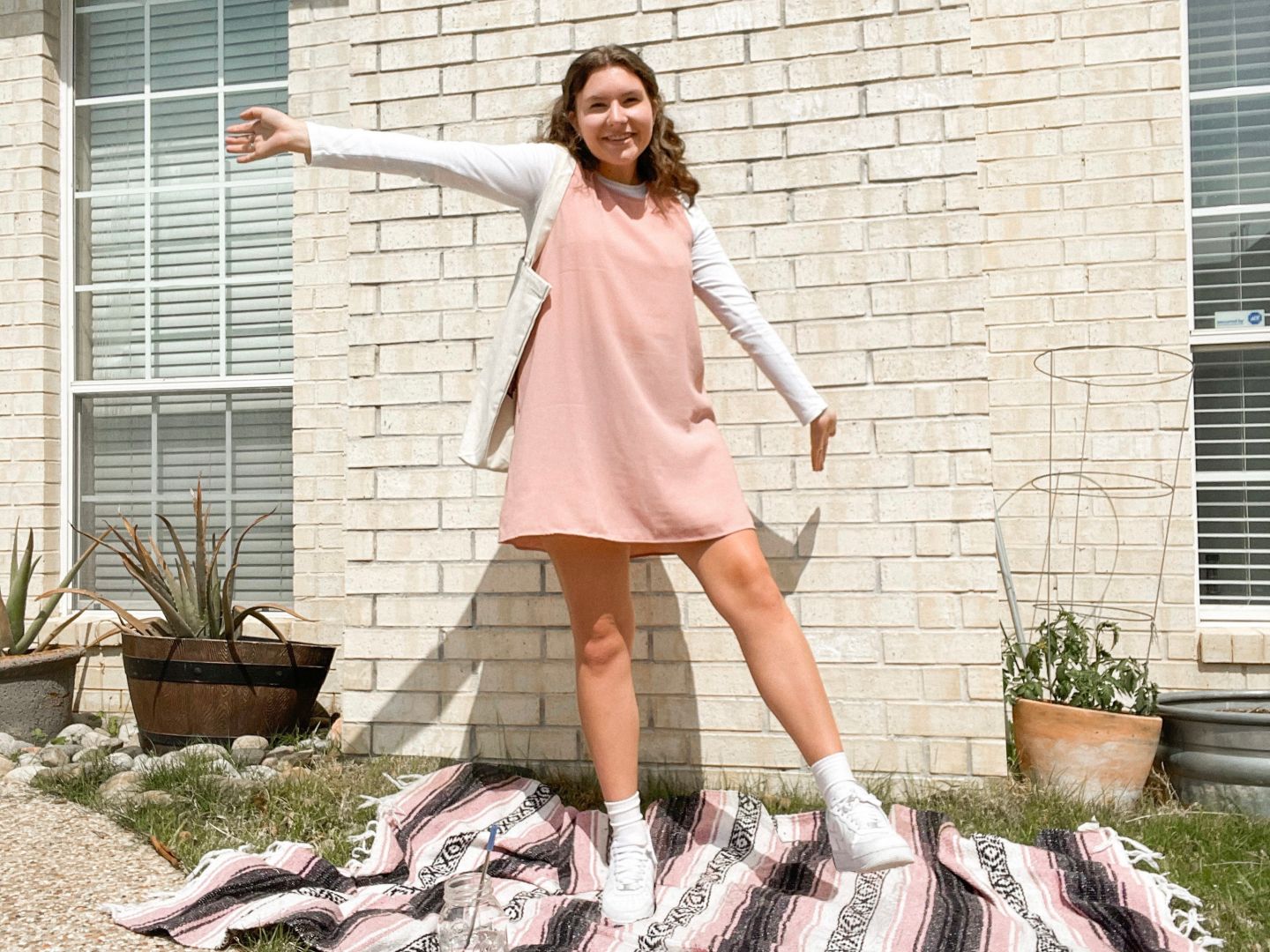 Starting a business can be terrifying. Weighing the pros and cons, the risks, and other considerations can be so overwhelming that often promising entrepreneurs stop before they even start. We asked some phenomenal entrepreneurs about their thought process behind starting their own businesses. Our hope is that by making the thought-process less intimidating we can help more folks think through whether they should take an entrepreneurial leap
Jae Nailah Selene | Co-Owner and CMO of Cosmic Rise Healing Boutique & Energy Healer

When I first began my spiritual journey, I was determined to rack up and expand my collection of crystals, herbs, smudges, healing tools, etc. There were a select few of metaphysical shops in my area, and I found myself having to go to different locations for different products. Sometimes I found what I was looking for but there were also times when these stores didn't have what I needed. One day, my business partner and I were talking about how gifted we were and about our love for healing. She asked if I wanted to run Cosmic Rise with her and of course I couldn't say no. There's another story behind that but long story short, it was divine timing and we were perfectly aligned to join forces and make our business what it is today. We both had the vision and goal to offer teachings, spiritual knowledge, and top-quality products to the collective. We were, and still are passionate about helping other beautiful souls discover their true life purpose. Read more>>
Rebecca Burns | HBCU Advocate, Educator, & Entrepreneur

I am a PROUD HBCU. Read more>>
Nancy Ofoegbu | Personal/ Fashion Stylist

When I started my business, I honestly didn't know what I was doing. I kept having visions in my head of what I wanted to do and I was very passionate about fashion. I would sit and write in my notebook about the outcomes I wanted to achieve as well. It was actually my friend who helped me figure out what I wanted to do. It was my friend who encouraged me to pursue it until I realized that what I was working towards was opening a fashion styling firm. GLO Styles is all about relationships. Not just how you look on the outside, but how you feel on the inside. I knew how to do both. I knew how to look at someone and see them for who they were and how I could make them look better, all while catering to their needs mentally. Stylists get to see people in a vulnerable state at times, there is a level of trust that comes with that. Building those relationships were so much more important to me. From then on, it became my responsibility to ensure that my client felt good about themselves. Read more>>
Akila Cook | Photographer

I've always known that I wanted to start my own business, I didn't fully know what that looked like at the time. After sometime of prayer and guidance from those around me, I knew that I wanted to turn what was a passion of mine into something serious. And that was photography. So as of March 24th, Eyes of Akila Photography, has become a registered business throughout the State of Texas!. Read more>>
Brian Boone | Founder & Entrepreneur

I always loved a lot of things and BOONE SKIN is my third entrepreneurial venture I started. I always loved skincare – being experimental with it on my own skin and educating myself with formulas, branding, and being part of the inclusive and sustainability discussion. When you're not a big brand yet or don't have a big budget, starting out can be difficult. Starting off, the research in finding a lab that was able to produce the products we want with the quantities we needed was not easy. We're thankful after months of research to have found a lab and be able to create the brand and tell the story we wanted to tell in skincare. I wanted to be the brand that had no limitations – that's why we are gender-neutral focused. I wanted consumers to pick up the product and know that it didn't have a "for men" or "for women" label. We tell that story in our ad campaigns – featuring people of all colors, backgrounds, skin types, genders, sizes, and personalities. The inclusivity is what drives our brands and is part of our core values and mission statement. Read more>>
Melanie Ofenloch | Marketing Consultancy Owner and Dallas Wine Chick (Blog)

I was a corporate executive for nearly 24 years working international marketing jobs based around the world. My husband and I were both Executive Platinum with a 6-year-old daughter at home. Jeff Van Gundy (is an American commentator for ESPN and former basketball coach for the New York Knicks and the Houston Rockets had a great quote, "Your decisions reveal your priorities." I had come to a point where I realized I was missing her life and that it was time to reprioritize. The company that I worked for at the time was just recapitalized and it was the perfect time to do something else. I started as the "accidental" consultant — people I had worked with in the past started asking for my help. Six month down the line, I had validation I could be successful, could chose my clients and have a lot more fun in the process. Read more>>
Cameron Clapp | Clapp Clapp Clean LLC, Commercial Cleaning

Growing up as a kid, I always knew I wanted to be an entrepreneur of some sort . It would interest me to see how successful business owners conducted their affairs day in and day out. At the time I did not understand, but watching these people conduct business as a child prepared me for owning my own business today. There are two main throught processes that led me down the path of entrepreneurship. The first being that I have the heart of a servant. I love to provide excellent customer service and attempt to solve problems for individuals and there's no better place to do that than at your own place of business. The second main reason I wanted to start my own business was to provide employment opportunities for those in need and eventually create enough wealth for myself to have ample amounts of free time to do the activities I enjoy day in and day out. Read more>>
Life After Youth | Grunge Rock oy Band

The thought process for us was, "How do we make music our career?" Starting a band wasn't really the goal at first. When we started working together, it was all about recording and producing other artists. After a while, we started writing songs together (which we eventually decided we wanted to keep for ourselves, lol). which kick started the band. Since then, we've gotten to add working with other artists regularly back to our band's business. Read more>>
Anthony Gonzalez | Contractor

I wanted to continue on what my dad started, and put my family and people around me into a better position in life. Read more>>
Liv Moore | Personal Trainer and Business Owner

I became a personal trainer because I want to help other women and individuals feel confident in the gym. I observed so many people be afraid to workout or enter areas of the gym. When I began working out at 16, I was tiny, frail and had no idea what I was doing. I want to encourage people and show people that it doesn't matter. I started my own business to help more people. In addition to assisting my clients in their fitness journey, I wanted to empower other personal trainers. When I became a personal trainer, I had to figure it all out on my own. I started out working for other gyms and companies but didn't feel like they provided me direction. I want to lend a hand to other trainers and give them the support I never received as they begin their career. Read more>>
Arwen (Moczygemba) O'Connell | Nighttime Cookie Artist

It was an accident! I always say it was a God thing, and not a me thing. I posted a cake I made for fun, and I had a former classmate order for her son's birthday. Eventually I switched over to cookies, and I've fallen in love! The driving force now is to eventually build my business to where it's the only job I have to hold so I can stay home with any future children. Read more>>
Aubre Salas | Aubre the Gypc Girl Photographer

Staring my photography business was a dream since I was little. I was fascinated with the concept of envisioning a photo, and making it reality with a camera. It was a passion I knew that I wanted to do everyday. Making it into a successful business that pays the bills was a dream come true. Also the way I wanted to live my life day to day. Read more>>
nna Davis | Founder of Busy Bee Wedding Planning & Full Time Mom

My goal was to find a career that allowed me to make my own schedule and work at my own pace so that I would have the flexibility to continue to be a full time mom while I was working. Starting my own business was the solution to my concerns about working again. Read more>>
Jaylin Williams | Rap Artist /Audio Engineer/Music Producer/Music Promoter/Videographer Consultant/Music Critic/Etc.

Here at JAYKIDPRODUCTIONS, we want our customers to know and understand that our brand of business is 100 percent Genuine. Our production team gives you a quality product without cutting corners. If you ain't happy, we ain't happy. We try and make it right for you. We provide you with our utmost respect by giving you our honest to God true opinions about your music. We don't candy coat sh*t, we critique your works from our perspective and give you our best assessment by keeping it 100 Better known as…(Destructive Criticism), we break down the weaknesses in your music project and then provide tips to help make your music better and help make your vocals and your instrumentals sound crystal clear. 100% Satisfaction Guaranteed is our top priority. Read more>>
Suzanne Slonim, MD | Founder and Medical Director

I started the Fibroid Institute Dallas because I saw that America was facing a public health crisis. Millions of women are suffering from uterine fibroids, including 80% of African American women, 50% of White and Latinx women, and approximately 6 % of Asian women. Fibroids can have a significant impact on a woman's quality of life. They can be exceedingly painful and disruptive to work and social life to the point of being debilitating. As someone who has the knowledge and ability to solve the problem in a less invasive manner than a hysterectomy, I decided to dedicate my practice to expanding access to and educating women about fibroid treatment alternatives. In my position as the founder and medical director of the Fibroid Institute, I am the only interventional radiologist in the region who solely focuses on treating fibroids with uterine fibroid embolization (UFE), a minimally invasive procedure to treat the condition without surgery. Read more>>
Cynthia Harris | Retail Owner

Sometimes right in the middle of your life it's time for a re-do! Literally. After teaching middle school English and Art for twelve years, I knew I wanted to change career directions. Even though Art was my passion, I wasn't sure what path to take. After a year of soul searching and prayer, I decided to open a little retail shop along-side a home redo business. In 2008 the DIY and home makeover world was exploding. I opened a shop to offer my clients home decor after redoing their home. Read more>>
Adia Lundy | Owner and Lead Designer

As a serial entrepreneur, I started my first business in January 2007, after my brief internship at Rap-A-Lot records. I moved to the DFW area, February 2015 and, in essence traded in my entrepreneurial aspirations for a corporate "Monday- Friday" full time career, that afforded me the opportunity to spend more time with . my daughters, and be a more "hands on mom". Our time in Texas has been full of ups and downs, especially the past 2 years. The COVID pandemic was a game changer for my family. We went from commuting 80 miles a day, to doing everything at home which gave me much more free time, and thats how i started sewing again. I attended SCAD for Fashion Design from 1999- 2003. The pandemic helped me get back to the things i love most, taking care of myself, spending time with my family, and being an entrepreneur. Non Standard Voyage started as me making custom swimwear and just grew very quickly from there. I envisioned women on vacations, wearing my swimwear, and that where the idea of travel wear came from. Read more>>
Renée Kuria | Candlemaker & IT Business Analyst

It was kind of an accident. A year ago, I went to a candle making workshop and absolutely loved it. Being able to smell a peripheral of oils, to curate the perfect scented candle had me living. I then realized that I wanted to start making my own candles after seeing how simple the process it. My initial intentions were purely selfish. I wanted to make a my own supply of candles as potent as I'd like. But as I had company, more and more of my friends would compliment my candles and ask for one for themselves. It got to the point my friends would return for more candles not just for themselves but for their family and friends. That's when I realized I had something really special that I loved doing and can generate a profit from. Read more>>
Jelisha Jones | Self Love Coach & Published Author

I created Fix Your Crown Sis as a way for women to be able to be reminded who they are. That we are Queens. We are Goddesses. That when we show up for ourselves, magical things happen. I truly wanted my business to reflect women empowering women. Read more>>
Diamond Monet | Health & Wellness Advocate | Entrepreneur

I wanted to start a business that solved one of many issues prominently in the United States, but also within my community, obesity. I have a passion for health & wellness and believe that it is my sole purpose to educate, motivate & encourage our community about ways to make their health a priority and ultimately live a higher quality of life! All of that being said, my goal was to create a business to motivate women to want to workout and achieve their fitness goals, so MISSDIFIT – The Fitness Equipment Brand was born. MISSDIFIT provides an array of resistance bands, self-therapy tools, and workout programs to support you along your fitness journey. Read more>>
Fran and Brian Carson | Owners

Brian grew up beside his father in the construction industry. His father was a carpenter and Brian began learning the construction trades at a young age. He worked in the construction field for years, but was never completely satisfied. Something was missing. We spent a few years talking threw different ideas, but kept coming back to what we felt we were destined to do. So, we set fear aside and K&H Painting and Construction was born. Read more>>
Christina Vilaysack | Private Chef

I really wanted to be my own Boss. Of course there was fear behind it. It took some time to really make that leap. I knew it was time to conquer that fear and see how far I could go. Read more>>
John Thomas | Fashion Designer & Investor

My thought process is to just go for it. We try to find the perfect time to get started but our personal life issues seems to always hinder us from making tough decision, on when to start your business. You have to start with a plan, try to follow it as much as possible and get the ball rolling on the business. Also, the key is starting small, where you're able to focus on your business at least a few hours of the day until you can eventually devote all your time to your business. The mistakes will happen but find the things that are working for you and be consistent with that. Read more>>
Michelle Amalaha | Chef, Cook & Creator of Amazing Feel Good Food.

It was actually daily whispers and words of encouragement from my daughter K Bella. When all you know is get an education and secure a good job/career, because it's the so called "American Dream". I was always afraid to do what I love, because I had job security. What I discovered is I don't like working for for corporations that could care less about me, I feel restricted, unappreciated and that's not good. It started with K Bella asking me to bake chocolate chips cookies for her, then stylists and barbers starting placing orders for cookies and cakes. Soon after my little side hustle starting growing and clients began to request meals. So, I created an Instagram account, began posting the meals I would be preparing for the weekend and the orders just started coming in. Clients started requesting my catering services for their events. This is when the light bulb finally came on, you can do this, you can do what you love, so do it. Read more>>
Chari Roberts | CEO of Unearthed Skincare

I wanted to do something I had interest in and also very passionate about. Like any other woman you care about how you look you know our appearance is everything from face to clothes. I wanted to start a business but didn't know what was for i was always helping others on their goal and journeys but not myself. this might seem gross but I love to watch pimple popping. lol I was always obsessed with skin from the glow and the pimples. so I thought hmm I spin tons in cleanser toners and moisturizer ..CHARI why not start your own. I began writing out plans on my name, colors and what products to provide.it took me months to actually research the what kind of products I would have to offer. I think there is soo much more i could add like the small things. Read more>>
Lisa Haram | Rental Manager for 1106LUPO in Dallas

My thought was to continue to maintain the studio for the small, independent theatre companies, many of which don't always have audition, rehearsal and production meeting space. Many groups such as this had come through the doors at 1106 Lupo and had commented on what a great space it was and how they appreciated knowing it was available. Read more>>