Our Linked Prosperity: how local businesses are helping their communities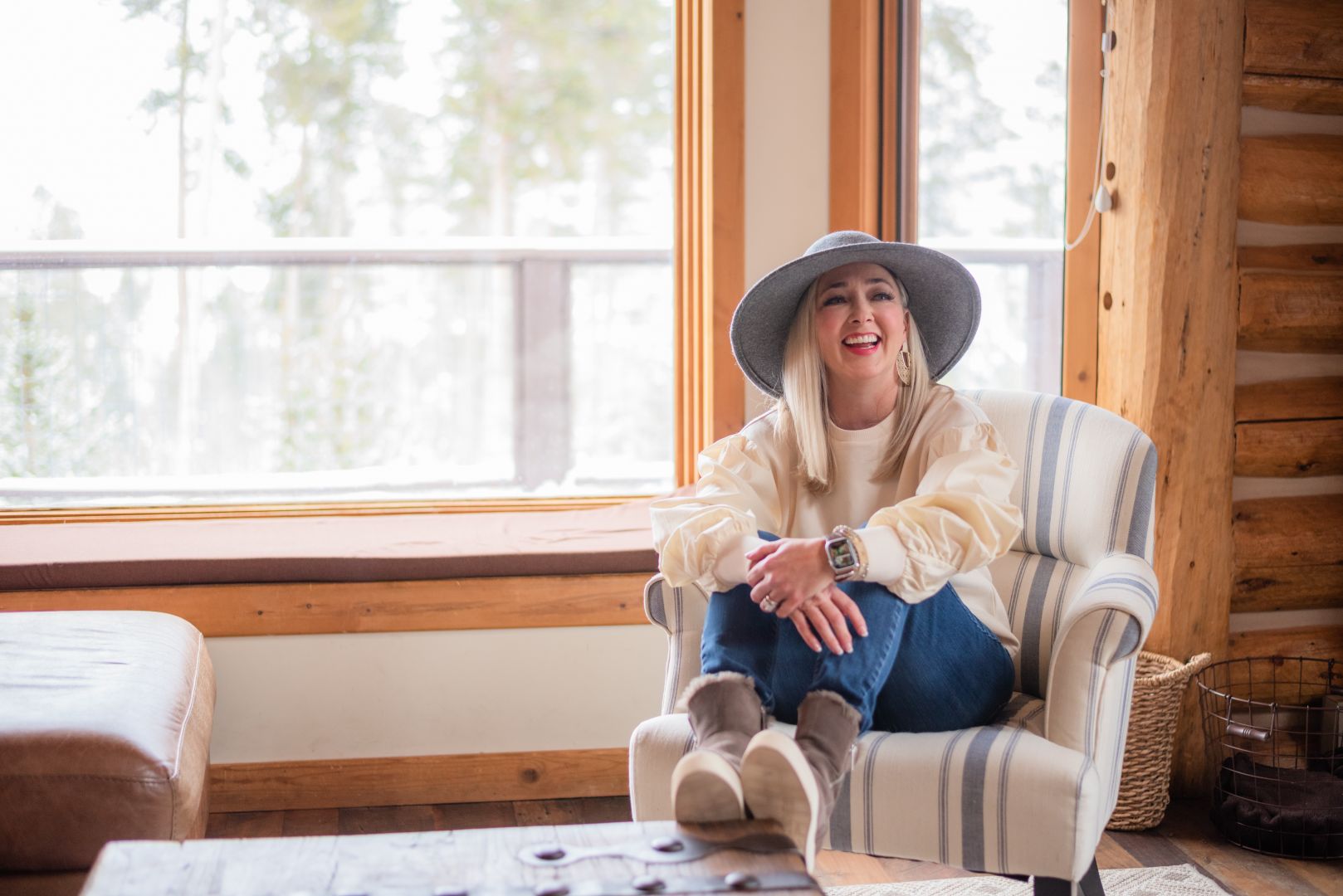 Most of the media often paints all businesses with a single stroke, but in our experience businesses are each unique and so many of them are focused on making the world a better place. We've highlighted a few such gems below.
Chris Burk | Visual Storyteller | Video Creator

A good story can literally move people into action and create lasting change in their lives and their communities. When I started my video production business, I had no idea that I would end up on a path to changing people's lives and businesses for the better. At first, I was heavily focused on the technical side of creating videos, camera settings, shot composition, lighting, etc. I set out to make the best looking product and was determined to be a master of my craft. A good looking video will only go so far and it wasn't until I began to focus on telling a good story that I realized that we can really make an impact with the videos we create. Take a non-profit looking to raise funds for example, we use our skills to craft a story-driven video that will amplify their message, connect with people world-wide and could raise their budget for the entire year! Knowing that we can create that kind of impact is why we do what we do. Read more>>
Jacob Lovett | Artist & Founder of Muse.

Fort Worth is full of artists and creators, but what it was lacking was spaces that intentionally bring people together in the community to celebrate and grow emerging artists. As a Fort Worth artist myself, I understood the need for a creative home base & community in my city. That's why we created Muse, a shared studio hub and versatile event space made by artists for artists. With four private studios, a photography studio, additional shared multipurpose space, and both indoor & outdoor event spaces, there's a place here for anyone to find their muse. Though supporting artists is our main priority, we're also here to cultivate a community within the community of creatives here in Fort Worth. That's why we built in functional spaces you can rent out & tailor to your needs. Read more>>
Cindy Moore | Art Specialist & Activist

Creatives Unite is the bold movement of creativity to bring change. We give our time, energy, and talents to help make better days ahead. We help bring awareness to every day issues. We stand up for injustices, we work hard to serve and give back to our communities. Over the last few years, we have worked hard campaigning and raising funds. 100% of those funds go right back out into the community in a variety of ways. We have completed wishlists for local children advocacy centers. Provided shipments of art supplies, for Cooks Children's Hospital. We have partnered up and donated to other organizations in the area who are doing amazing things. We use our talents and skills to help those in need. We've provided pet portraits to raise awareness for local pet adoption. Read more>>
Tobenna Attah | Author & Director of Business Operations

When I first started Ekele Media, my goal was to create enriching stories that inspire gratitude and hope for younger audiences and parents/educators through book publishing. After further developing the brand and vision, I'm happy to share that my stories for Ekele Media are also inspired by the United Nations 17 Sustainable Development Goals (17 SDGs). The 17 SDGs are essentially a set of guiding principles our global leaders came together to create in order to make the world a better place by 2030. Read more>>
Shadae Randolph | Dance Studio Owner & BAD Babe in Business Coach

"We are a family business, twenty years in the making. After the loss of our young sister, Shamora Denae Rogers, we knew we had to come together and build something to honor her. We want to inspire people to stay strong in the midst of tragedy and never, ever give up on their dream." Shamora was only 19 yrs old when she lost her battle to epilepsy. We now honor her memory by opening up this studio and continuing to impact the lives of others the community around us. Shamora passed away June 30, 2019. In her memory the SHAMORA WAS HERE FOUNDATION was created. This foundation helps low income families obtain the resources they need to care for their loved ones battling epilepsy. Support a studio with a give back mission. Read more>>
Jason Anderson-Ebener-President CHHK (College of Hip hop Knowledge) | Michael Pereida- Vice President CHHK

CHHK (College of Hip Hop Knowledge) was set up with the founding principles of community, unity and opportunity. We saw artists being taken advantage of in every facet of the industry as the consumer and artist paradigm was slowly eroded. Pay to play was running rampant in the hip hop scene and payola transitioned from radio to playlist and social media scams. We sought to throw shows outside a predatory market and rather engage audiences with undiscovered talent that wouldn't get a chance in a pay to perform market. We also help to enlighten artists through our distribution, publishing, and record label. Our deals are always straight forward, never 360, and serve the artist to better understand the industry and progress beyond CHHK. Graduate in a sense from the College. Read more>>
Brooke Latham | Founder & CEO of Social Canvas, a Digital Marketing & Communications Agency Specializing in Organizations of Purpose

At Social Canvas, we are committed to facilitate the spread of meaningful messages. We work with purpose-driven organizations to communicate the important work they are doing, and to engage the public in their initiatives. By applying technical skills and strategies to the content we create with our clients, we are able to expand their reach and impact. In the digital era, online space is prone to be flooded with messaging that incites desire, insecurity, misinformation, and misunderstanding; our mission is to populate that space (where we spend so much of our time) with messaging that instills confidence, positivity, support, creative thinking, and understanding. Read more>>
Marcella Lopez | Owner & Founder of Thrift-ish Nonprofit

Thrift-ish is a group of women helping women through second hand fashion. Thrift-ish is a new mobile social service that provides clothing to those in need. We take in donated clothing from our community members and service those most in need. We essentially create mini pop up shops where we bring clothing, accessories & hygiene. Our ultimate goal is to obtain a van or box truck to serve as a mobile boutique to better assist those in need. With our service we allow these individuals the opportunity & freedom to choose their clothing. We assist with clothing styles and sizes for our clients and this creates such a conversation starter and a way for us to connect with one another. The vibrancy of the conversations and the new relationship it builds, time after time is everlasting. Our goal is to meet those where they are most comfortable and we believe the right to clothing should not be a burden. Read more>>
Saria Hawkins-Banda | Founder/CEO Manifest Your Purpose

I started MYP because there was a severe lack of representation of Black women in the stationery field. Not only when it comes to ownership of businesses but specifically with imagery on stationery products. As a child, I loved going to the store and buying all sorts of journals and notebooks. However, I never saw anything that looked like me. That was very disheartening and used to make me question my importance and why people didn't see the need to make products that reflected me or my community. Black women deserve to see ourselves reflected in the things we use every day. Like a journal, a pen or a coffee mug. It's so simple, yet so profound. My favorite part about running this business is seeing the joy that comes across people's face when they see my products. When you see yourself reflected in a significant way, it affirms you on a very deep level. I love that I can provide that feeling of affirmation for Black women all over the world!. Read more>>
Taurus and Brie Williams and Teel-Williams | Founders of Got Drip Inc.

Got Drip Inc. helps the world and the community to build their perception on what it means to have DRIP, it's more than just a brand, its a lifestyle. D.R.I.P when referring to Got Drip Inc. means Dope. Real. Intellectual. People and I Got IT! Do YOU? Of course you do, anybody can be a Dope. Real. Intellectual. Person. Having Drip has no limits, it could be the way you carry yourself, how you treat others, or just simply how you feeling. Got Drip Inc. is the business that brings positivity to all persons, places, and things. Read more>>
Whitney Stuard | CEO and Medical Student

Cradled With Love was a nonprofit I created after working at Parkland Hospital as a young undergraduate student. I was able to learn about kangaroo care, a method of holding a child allowing increased skin-to-skin contact. This method has been shown to have health benefits for both the child and the mother. I also learned about baby wraps that create a baby carrier for kangaroo care and allow mothers to hold their children hands free. Unfortunately, these wraps are exceptionally expensive ranging from 50-200 dollars in stores. Many of the patients I was seeing could not afford a baby wrap, and therefore were not able to enjoy the luxury of the health benefits they provided. As a student I knew I wanted to help, I have been taught all my life to give and provide for others the best way I can. Therefore, I invented Cradled With Love, a nonprofit organization that worked with volunteer high school students to create baby wraps and donate them to clinics and hospitals in DFW. Read more>>
Barry Hurley | Certified Phlebotomist & Business Owner

At Filos LLC we provide highly trained phlebotomists that come directly to your home to perform your bloodwork for ANY laboratory or physician. We provide a high-level concierge experience so that you do not have to take time off of work or miss any important deadline or put yourself at risk during this extremely difficult time. Filos ensures that the blood drawing occurs in the privacy and comfort of your home or office that is on your time and not subject to sitting in a waiting room all day long for a simple procedure. With our model, we not only are providing excellent quality service but we are also helping the communities by limiting exposure, raising efficiency in the medical community, providing for those that have difficulty getting out, and setting the bar extremely high when it comes to mobile medical services. Our platform is trusted and utilized by over 200 physicians and is growing rapidly across Dallas/Ft Worth. Read more>>
Bridgit Kingsbery | Boutique Owner & Stylist

The passion behind Rags for Ransom Boutique is to help women, of all shapes & sizes, look & feel beautiful everyday. My goal is to inspire & motivate woman to know they are worthy of all of the good the world has to offer, to love themselves and to know, without a doubt, that they are beautiful.Style is not limited to a specific shape or size, despite what the fashion world & social media wants us to believe. We are all perfectly imperfect and beautiful in every way. As women, we have been trained to think that beauty is thin, beauty is shapeless, beauty is expensive, beauty is on the cover of magazines & on the runways and that beauty is only on the outside. I am trying to end this stigma and open the eyes & minds of every woman I encounter. Read more>>
Kirsha Campbell | CPA, CMA "The Cashflow Maven"

We seek to increasingly help the less fortunate especially children. We recently sponsored a new child from Africa!. Read more>>
Jana Zerpoli | Lifestyle Family, Senior and Personal Branding

This is it for me. This is why I step into the realm of photography time and time again. I want one to see their extraordinary, who they are, who their people are…in the now! I want one to able to see themselves, the beauty, the messy, the love that tells their story. And lastly and maybe most important, I want one to have the ability to have that memory as a keepsake long after that time passes. When I think about why I do what I do, I realized that one of the most profound events of my life, the loss of my child to cancer, deeply impacted my being. Of course I look at life through a different lens now, my God who is real and present used that sweet soul to teach me and others so much. When I look into her face in every photo of her, I can sit in that memory as it fills my soul. Her loss of course hurt deep but in the healing I am able to now give that same gift to someone else, a documented memory. Read more>>
Gena Bushnell | Flight Attendant & Social Justice Advocate

I have always been extremely passionate about community service, wellness, and sisterhood, so Give Girls Flowers has been the perfect outlet to channel all of those things. Each GGF event has collected donations, and we have been able to provide care packages containing feminine hygiene products and canned foods for the homeless communities both in Los Angeles and Philadelphia. I am grateful to be able to give back to the communities that have given so much to me and hopefully inspire my peers to do the same in the meantime. Unfortunately, I wasn't blessed with sisters of my own, so Give Girls Flowers has allowed me to cultivate a community of women all around the country, dedicated to uplifting and empowering the woman next to them. It's like I created my own dream job!. Read more>>
John Beaman | Business Executive and Public Servant

This is exactly what The McGraw Council is all about – we help small business owners achieve their American Dream! People start their businesses to pursue their passions but sadly, most independent businesses go under, often due to a lack of business knowledge. That is where we come in! The McGraw Council helps entrepreneurs and small business owners create the system they need to succeed so their businesses scalable, predictable, and sustainable – we literally help small business owners achieve their dreams! By helping small business owners succeed in their businesses, we also enable them to give back to their communities as well. We help the small business owner manage their business in such a way that they are able to give back to their respective communities. So, in terms of social impact, we get to play a small role in helping local economies grow and thrive by helping the small business community. Read more>>
Jeremy ZIDELL | Founder & Managing Partner | RUE

The most important factor surrounded my/our interest in creating a company that we believed best adapted to the going-forward real estate climate. For us that was rooted in recognizing tremendous changes in approach to the business based on several factors such as the pace of data and technological advancement, an evolving entrepreneurial approach to the business caused by generational changes in leadership, and related social imperatives that we felt strongly about stewarding into the real estate arena. While I may have started RUE, my greatest aspiration is that the company exist as a stage for our partners and team members to showcase their incredible talents. Read more>>
Advaith, Sophie, August, and Hailey Subramanian, Minick, Ryan, and Balekian

After numerous discussions, meeting with elementary school technology directors, and consulting our robotics teacher, our team spear-headed a STEAM initiative called "Cracking the Wonder Code." With this initiative, we have raised over $3000 to buy iPads, robots, and craft supplies for robotics camps we have conducted over the past couple of years. Through these camps, we have been able to mentor disadvantaged youth on the importance of STEAM education and provide a baseline for their skills in coding and engineering. For us, CTWC is an agent of change that has challenged young minds, and more importantly, it is just the beginning of our desire to make a positive impact beyond our community. Read more>>
Elise Pham | Nonprofit Founder & Student Researcher

Inspire With Colors has a mission to provide underfunded communities and individuals in need with art supplies in order to inspire self-creativity and provide widespread opportunities to engage in art. In the past year, we have provided pencils and art worksheets to 400 primary school students in Uganda as part of a program to create COVID-19 Education and Wellness Kits, established art programs at eight pre-schools which serve 800 children in Malawi, established an art program for 50 students at an orphanage and Center for Child Autism Services in Vietnam, established an art program for 50 victims of human trafficking throughout Dallas, established an art program for 30 children with special medical needs at Bryan's House, provided supplies for an art therapy program at Cook Children's Hospital in Fort Worth, provided gifts for Make-A-Wish Foundation children who were struggling with cancer and other medical diagnoses. Read more>>
Angel Mock | Business Coach & Nutrition Enthusiast

This past year has brought to light that the world could definitely benefit with more love, hope and people winning at life. We recognize that the changes needed to take place all starts with the individual. When we work on our physical and mental selves by filling those nutritional gaps. We start to see changes not only in the physical sense but also in our thought processes. We begin to feel better and in turn make healthier decisions. The healthier choices being in what we eat, drink and how we begin to move our bodies. This overall process in turn gives us a feeling of hope…hope that things are more achievable, things can be different, and that our dreams are not so far reaching. I know you're thinking…so nutrition is going to help me achieve my dreams. YES! I have witnessed so many people's lives change with that one decision of becoming healthier. It is the starting point that begins that ball rolling. When our bodies and minds are healthy…we think differently and therefore are able to see the results in the decisions we make. Read more>>
Nika Roman | Creator of BurHop

Imagine how you feel when you're having a great day; whether you just got fantastic news, or you finally accomplished a goal- or the way you feel when everything seems to be working in your favor. Now think about how that effects your mood, your patience, your compassion. If we all walked around feeling like our best selves, then that is what we would offer one another; our very best. BurHop is about building a genuine confidence that goes beyond an 8 count. A confidence that's carried into careers, relationships, friendships, but most of all the relationship we have with ourselves. Somewhere along the way we have normalized taking ourselves for granted, picking ourselves apart, comparing ourselves to others, and giving ourselves value based on someone else's opinion. Along the way, some of us have forgotten how to love ourselves. For many BurHop is an opportunity to fall in love with themselves all over again and for some- for the first time ever. Read more>>
Christa Zuniga | Farmer and Self Educated Nutrition Enthusiast

From the first day we started our business, we knew our purpose in life had changed. Four years ago we were faced with a situation that left us at a loss for words. We had an almost one-year-old and a four-year-old when my wife and business partner started having health issues from an autoimmune that was caused by the Standard American Diet, She was only 33 at the time and was quickly losing her will to live a normal life. This was not of course discovered by traditional medicine, in fact, it was nearly 2 years later, multiple prescriptions and well over a dozen different doctors scratching their heads because they were not educated on nutrition and how it affects the body. Yes, nutrition is the cause of 75% of disease in the United States and that number is growing rapidly every single day. Read more>>
Allyson Kiser | Wedding & Portrait Photographer

One of the main focuses with my social media is bringing joy to my followers and clients. In that, it's most important that I exemplify authenticity. Social media can be such a tough place for people — so much is perfectly curated. If I can bring authentic joy, emotion, or love to someone's day, it makes the 30 minutes of finding a caption worth it!. Read more>>
Dillon Hernandez | Yoga Instructor

for an hour. Sometimes having an hour without your phone, checking emails, or scrolling through social media is the best thing you can do for yourself. During this hour I encourage my class to stay present in the space we are in and show their body love. I think self love is incredibly important; I often refer to my yoga students as The Self Love Club. I encourage my students to find ways to show their bodies love on and off of the yoga mat. Yoga is so much more than the physical practice of moving your body, it is about connecting your mind and breath to your movements and bringing awareness into your body. My yoga classes give others tools they can take home with them and use anytime they need a break throughout their busy day to day life. Read more>>
Ariana Holt | Insurance Broker

Property ownership and financial literacy are two major pillars in establishing wealth in minority communities. A huge part of what I do as an insurance broker is educating my clients on the benefits of insurance. It's important to me that my clients understand the value of financial security that insurance offers. I take it a step further by debunking common myths and helping clients understand how to extract the most value from insurance during the home buying process. Read more>>
Kendal Forman | Owner & Creative Doer

The impact I wanted to have on our community was one of the biggest reasons I choose to open AR Workshop Dallas. My family and I have always valued experience based memories over simple material purchases so opening a DIY workshop was a no brainer. Rather than spending 2 hours on a shopping trip to Target where everyone (except maybe mom) is dreading being there, you can bring the WHOLE family to any of our classes and each person will walk away with something entirely unique to them! Our business harnesses creativity and togetherness, and that is something I think we can always use more of in our ever-busy world!. Read more>>
Aimee Cerka | Money Confidence Coach

We give 10 cents on every gross dollar that comes into the company to Operation Underground Railroad or O.U.R. a company that's sole purpose is to fight child sex trafficking. Read more>>
Andressa Hendler | Travel & Leisure Blogger and Content Marketer

The Dallas Wanderer mission is to help people enjoy their lives and the place where they live to the fullest. And to ease the transition to life in Dallas for newbies. We showcase the best in Dallas and its surroundings through our social media channels – Blog, Facebook, and Instagram. Our goal is to be a source of inspiration for whenever people feel like taking a (much needed) break from routine. There are outstanding travel destinations right here in Texas. And unbelievably beautiful places to visit near Dallas many people don't even know to exist! And by bringing them to light, we intend to help people add wonder to their daily lives without the need to wait for the next vacation. Read more>>
Kevin Pranoto | Executive Director

Mission Oak Cliff has served the North Oak Cliff community of Dallas for over 70 years. As an organization, we are committed to improving food security, encouraging meaningful relationships, and teach life skills to people who are experiencing financial insecurity. In 2020 Mission Oak Cliff provided services to 16,348 unique individuals. Our programs include a client-choice food pantry, Homeless Welcome Center, ESL classes, community counseling center, and virtual parent support groups. We are passionate about fulfilling our vision of "A thriving Oak Cliff for all." Read more>>
Venezuela Williams | Mother, Wife, Best Selling Author, Coach, Mentor, Business Leader & HR Practitioner

I am known for creating spaces for authentic conversations that drive others to nurture their own narrative. When I was a little girl (small town country girl); I knew my purpose was to help lead others to their God given talents. I have always been a natural leader with open and honest conversations with others. My approachable personality and ability to connect with anyone is what keeps me connected and dialed into helping others. My mission is to continue to help young girls and women to nurture their narrative through identifying their God given talents. God made us all unique and to be able to have conversations with others to help them find their purpose is how I impact the rest of the world. You may ask, how? Well, making a human connection with others in the most authentic way is what brings out the best in others. God gave me a gift and my mission is to share, collaborate, mentor, and empower other little girls, young and mature to find what that is. Read more>>
Melineh Mirzaian | Founder

At Purely In Wild our mission is to deliver pure and sustainable products that are proven to work without any toxic chemicals or preservatives. We want to empower and educate our community on the importance of using natural products and supporting businesses that the core value is to offer a better way of life while taking care of the planet. Our products and packaging are eco-friendly, plastic free and all natural. We want to make sure we do our part in staying green as much as possible. Read more>>
Arun Gupta | Founder & CEO

Skyven was created with the purpose of moving the needle on climate change. We focus on decarbonizing thermal energy that is consumed during a manufacturing process in industrial facilities. This is a particularly difficult sector to tackle, consuming almost as much fossil fuel as automotive transportation. It's about 15% of all fuel burned worldwide. A key barrier to achieving energy goals in the industrial sector is the bespoke nature of energy efficiency and renewable projects. The industrial sector displays a large amount of variability and uniqueness from facility to facility—the so-called "snowflake" problem. Like a snowflake, every industrial facility is unique. This is a problem Skyven has set out to solve. We have built a platform that is able to dramatically reduce the complexity of the industrial decarbonization process, empowering manufacturers to take climate action today. Read more>>
Dr. Tyrha M. Lindsey-Warren | Founder and Lead Producer of The Waco Family & Faith International Film Festival

Being the Founder and Lead Producer for the Waco Family & Faith International Film Festival as well as for the additional film festivals that we produce across the globe, our cinematic celebrations work every day to live by our mission of being "dedicated to empowering the creative spirit, serving with heart, and celebrating all." In addition, we leverage the power of storytelling in films and more to open hearts and minds. So, ultimately, with the transformational power of films, we work to make an impact to positively change attitudes and behaviors so we can all treat each other better, give each other the benefit of the doubt more, and love on each other a little better. Read more>>
Travis and BreAuna Burkhalter | Relationship Coaches & Motivational Speakers

Through coaching, mentoring, and education through our podcast, our mission is to help people build R.E.A.L relationships. R is for raw. E is for edifying. A is for accountable. L is for long lasting. We strive to enrich and encourage healthy relationships and growth whether a romantic, familial, or friendship. In a world that prioritizes individualism, we want to encourage and nurture healthy relationships. Read more>>
Marsha Williamson | Grateful CEO of Dallas 24 Hour Club

Dallas 24 Hour Club provides safe, sober transitional living for homeless men and women seeking a brand new life away from drugs and alcohol. We provide the basic necessities for our people who come straight off the street, from jail, prison or a medical or mental health facility. They have burned all of their bridges with their family, friends and colleagues, so typically they don't have a penny to their name. Our first priority is to get them stabilized physically, emotionally and mentally in order for them to start working a strong recovery program, secure a job, pay their service fees and begin the journey to establishing a life of sobriety and re-connecting with their families. This past March, The 24 opened the Tillman House which is sober, apartment-style living for our Successful 24 Graduates. We have on-site staff available to assist them in practicing their critical life skills and become contributing, self supporting members of society. Read more>>
MALIHA EBRAHIM | Early Childhood Educator and Administrator

Children who live in poverty, especially for an extended period of time, experience limited learning opportunities that can affect their ability and readiness to learn, and result in significant developmental delays. My aim was to open and establish a preschool with an enriched curriculum. As research indicates that early preschool programs – including those that extend into elementary school – and integrated programs that draw upon schools and childcare centers as a community base for the delivery of a wide range of services that impact across various contexts (home, school and community), can redirect children's developmental pathways towards improved learning outcomes. Ecological theory suggests that the success of these programs lies in their capacity to reach multiple targets (child, student, parent, family) within multiple contexts and reinforce the learning that takes place within each. Read more>>
Robin LeoGrande | President, COMMUNITY FOR PERMANENT SUPPORTED HOUSING (CPSH)

By standing up for the most vulnerable in North Texas, and using our organization for positive change, COMMUNITY FOR PERMANENT SUPPORTED HOUSING is inspiring citizens to address the lack of housing and services, to support people with disabilities in achieving their best lives – self determined, safe, and satisfying. Read more>>
Deb Lester | Business & Marketing Coach
My QR Code Scan Tees are a revolutionary way for small business owners to connect with their future customers. With a single camera scan, business owners can instantly connect interested customers to their online platforms. It is perfect for promo events, everyday advertising and let's just say it- IT'S TRENDY & MEMORABLE. The truth is, at the beginning of the pandemic, no one had a rule book. We were thrown into a world where masks, gloves and staying home became our everyday lives. We were then introduced to "social-distancing" & stay at home orders, which forced business owners around the world to get creative…and quick! Almost overnight, every single thing you could think of became contactless. Entrepreneurs were forced to immediately pivot and find new & unique ways to still serve their customers while staying 6-ft apart. Read more>>