Meet Thrudy Hamilton | Licensed Occupational Therapy Assistant, Chef, Health & Wellness Coach, Personal Trainer, Wellness Transformational Speaker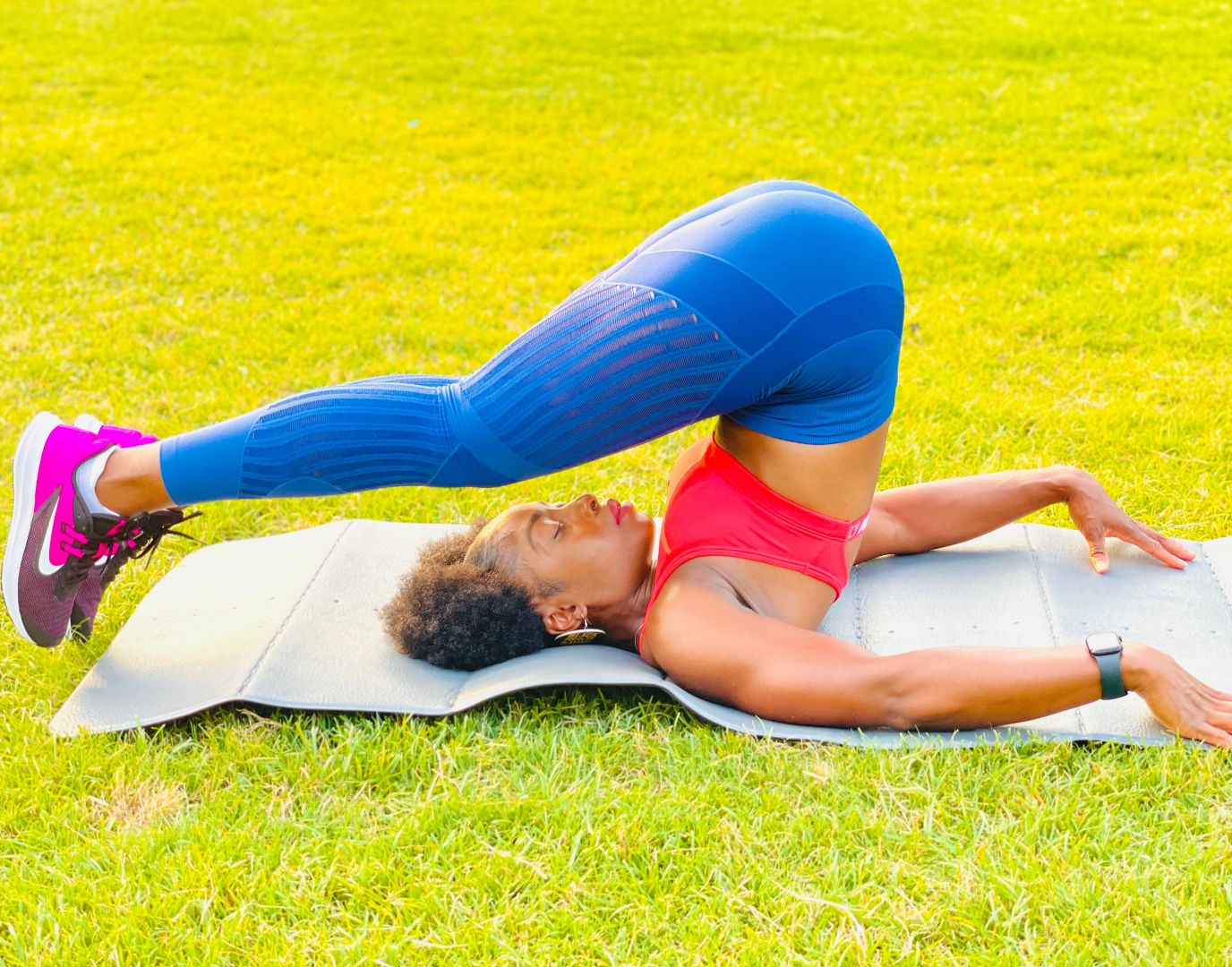 We had the good fortune of connecting with Thrudy Hamilton and we've shared our conversation below.
Hi Thrudy, we'd love to hear more about how you thought about starting your own business?
Growing up in Guyana, I loved sports and was the fastest sprinter in my school. As life progressed, I fell in love with cooking from watching my mother each day as she combined random ingredients in the kitchen to make meals for her five children. Then as life would have it, one day my sister, Rhonda and I found ourselves combining random ingredients in the kitchen to prepare healthy meals for mom once she was diagnosed with stage 4 cancer. It was now personal to me, so I began researching and educating myself to better understand the benefits of health and wellness. As a result, I concocted a strict and holistic approach that played a crucial role in mom's health improving drastically. With our determination and faith, my sister and I were able to help mom adopt clean eating while regaining her overall strength, endurance, independence, and meaning in life. She lived far beyond the years her doctors predicted because it was important for us to fight with her to the very end. It was there I realized that health, wellness, and fitness really work because I saw it firsthand, and became passionate about pursuing a healthy lifestyle and inspired to help others do the same. The lessons my mother taught me in the kitchen, in life, and about faith in God, all contributed to the woman I am today and eventually giving birth to Truly Healthy LLC, where the focus is on helping "YOU" make small changes that lead to big results. I love health and fitness and could not imagine my life without it. Although mom is no longer here, she continues to inspire me to fight the good fight and do the same with every client who trusts me to help them attain their health and wellness goals.
The CDC noted that the benefits of adopting a healthy lifestyle are endless. Most notable of which includes improved sleep, stronger bones, improved mental acuity, and cardiovascular health. While also reducing stress, anxiety, weight, and lowering the risks of developing some types of cancers. We live in a fast-food culture which results in eating more unhealthy foods and engaging in less physical activities. As a result, there is an increase in obesity and the acquisition of various kinds of diseases. Truly Healthy LLC purposes to change that narrative by promoting longevity, and overall health and wellness from the inside out.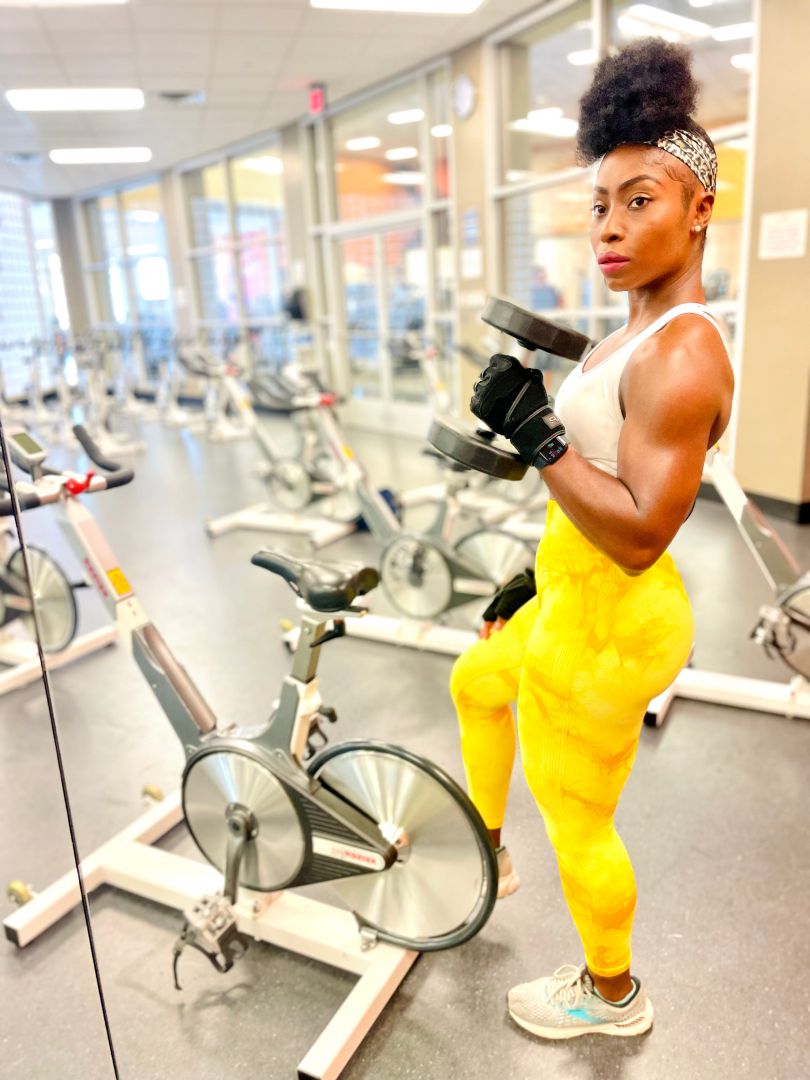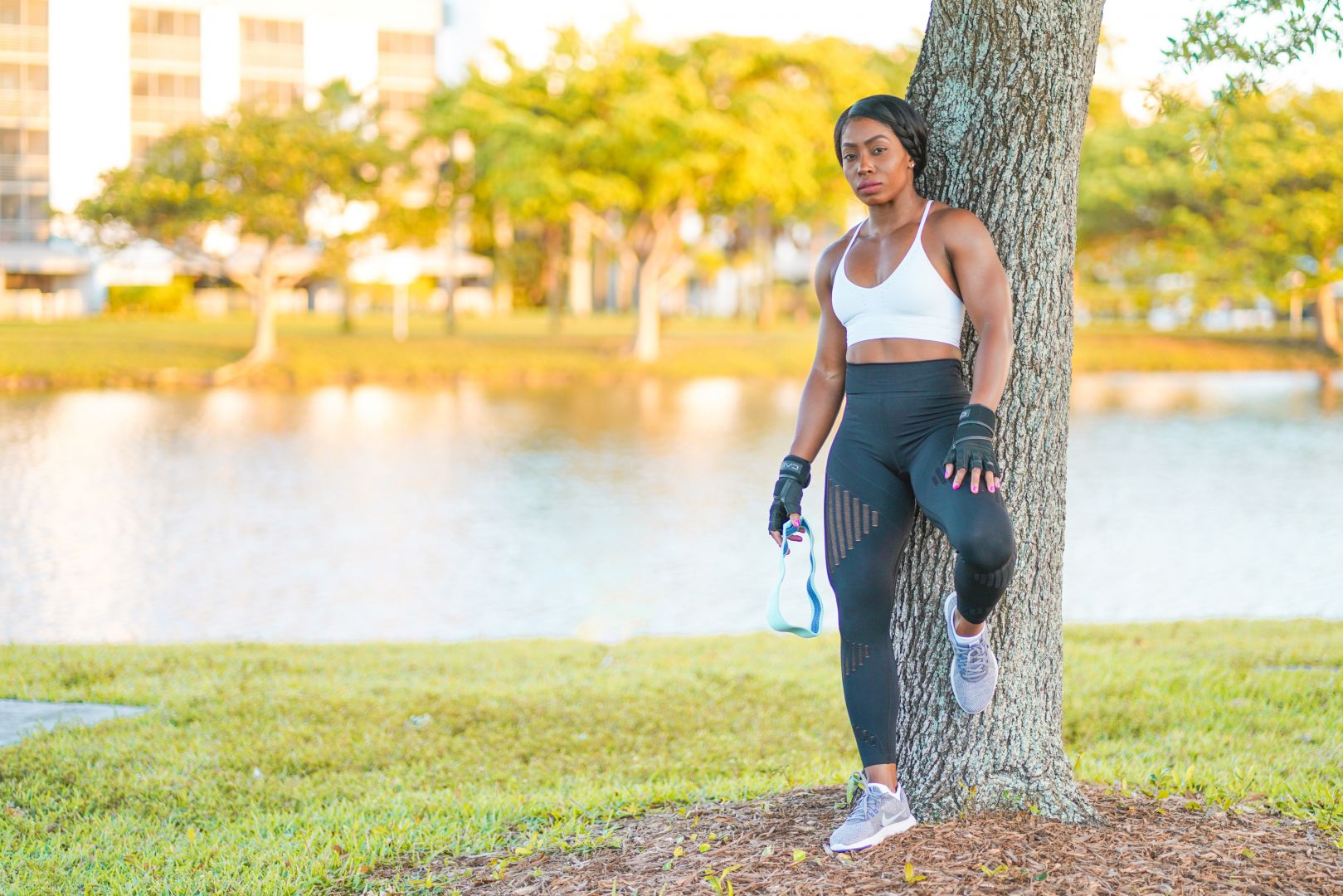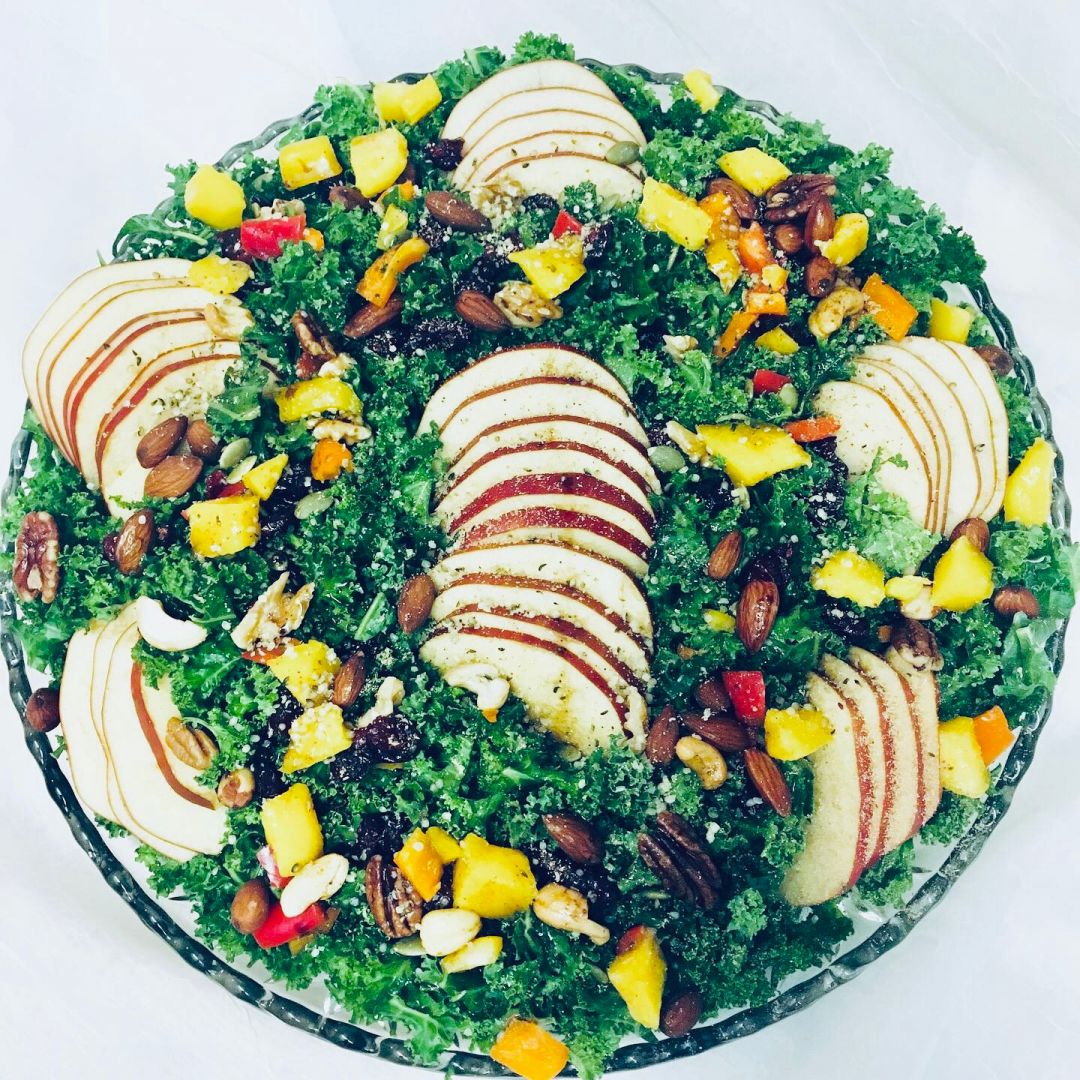 Let's talk shop? Tell us more about your career, what can you share with our community? What sets you apart from others and most proud of?
I am proud of my boldness to quit my job and return to school to study Occupational Therapy, but that was not enough for me. Therefore, I started my own small business called Thrudy's Catering, which was later transformed into Truly Healthy, LLC. I am proud of the success of Truly Healthy and my ability to walk away from unhealthy people and situations that did not vibrate my soul. I am proud of the woman I am today who seeks happiness but pursues joy above all else. Today, I protect my peace and guard my focus by all means necessary. My focus is on my clients and growing my business. I am not competing with anyone in my line of business; instead, I purpose is to co-exist, support, and learn from them because we each bring something unique to the table, and that uniqueness is the perfect recipe for greatness! I offer a variety of services to the community:
Types of services Truly Healthy, LLC offers:
One-on One Health Coaching
Group Fitness: Kids, Adults, Seniors
Wellness transformational speaking events
One-on-One virtual & on-site personal training
Healthy meal prep & delivery service
Personal Chef – for special occasions
Catering – for private and corporate events
Virtual and on-site cooking classes – for all occasions (couples, fun girls/guys night, family gatherings)
Personal meal prepping (I purchase the ingredients & prepare the meals in the convenience of your home)
A Free: Fitness class and wellness talk to non-profit organizations who advocate for: cancer survivors, children and women who are homeless, struggle with mental illness or have been a victim of any form of abuse
How did I get to where I am today?
Prayers, faith, and perseverance are the foundation of everything I do. I also have a solid support group that includes my sisters, brothers, cousin, and friends who are always speaking life into me and my creative endeavors. I also got this far by taking risks, learning to ask for help, and being patient. I have had many doors closed to make way for the right ones to open. I am here today because I embraced my failures and spent a lot of time on my knees praying, crying, and pressing on until God would allow the right people to come alongside to educate me. I kept showing up for myself even when it seemed like I was not making progress. When one thing did not work out, I prayed more, spoke words of affirmation to myself, reevaluated everything, and went back to the drawing board for new inspirations. I am here because people supported and prayed for me.
Was it easy? If not, how did you overcome the challenges?
It was not easy! It is not easy! My faith and resilience keep me going. I have had to overcome the thoughts in my mind that tried to deter me from creating Truly Healthy. Losing mom broke me. It destroyed everything in me. I had nothing left in me. I inevitably experienced what it was like to lose my direction in life and knew I had to prioritize my mental health. I did so by praying and seeking out a professional therapist to help me address my pain. I knew that for me to lead, I had to follow first. Therefore, I committed to therapy, prayed fervently, and sought God to restore me so that I would be filled up to pour out, and fully equipped to serve others. How can I be used as a vessel to refresh others if I am not refreshed first?
I also had to overcome harsh words and downright discrimination from others: "Black people are not good leaders, they are corrupt." "You are pretty, but you need to wear your hair like a white girl to get hired for the job." "Your hair is too puffy." And being told that "Black women are not good mothers. They do not know how to be." That hurt the most, because I am a product of an amazing Black and resilient woman, who is the very inspiration behind Truly Healthy, LLC. Regardless, I persevered and always strive to be the best version of myself. I am reminded that God says I am fearfully and wonderfully made in His image, so I know I am enough. I know I am Black Excellence! God ultimately determines my destiny, and with that in mind, I fully immerse myself into the voyage, with the confidence that He is an expert at getting me to where I am going.
What are the lessons you've learned along the way?
I am learning and growing each day. I am becoming increasingly bold and more transparent. I am embracing my weaknesses, failures, hurts, struggles, and scars because they continue to shape me. I am no longer fading into the background. Instead, I am standing confidently in my talents, gifts, brokenness, and truth, while sharing it to encourage, inspire and give hope to every patient and client I serve. My strengths and weaknesses make me more personable and relatable, which have really been a game-changer. I have learned to invest in my future now or pay for it later! Most of us experience a reluctance to share our true selves, but I say: LET THEM SEE YOU! We hide behind our truth, anxieties, and stress, fearing societal judgment. Instead of being authentic, we show everyone our representative who appears 'perfect and well put together,' while we slowly deteriorate on the inside. I have learned to take hold of my health and wellness. And like my friend once said to me: "It's A through Z Thrudy, not A to Z," and that is my new approach. I am learning from and enjoying the journey, step by step. I am a woman with flaws, failures and wins just like you. I reflect on my yesterday, live for today and hope for a brighter tomorrow. I am becoming each day and that is so liberating!
What do you want the world to know about you or your brand story?
My brand, Truly Healthy, LLC was birth out of brokenness and truth. Truly Healthy is tailor-made for YOU. My mission is to help you commit to simplifying and focusing on your health and wellness journey, by providing you with personalized foods, exercises, and health coaching to help you eat better, feel better, and ultimately become a healthier version of yourself.
I never thought that one day, my sister and I would be sitting side by side with mom, holding her hands and watching her take her last exhale. That event changed me. I lost my faith and suicidal thoughts became my best friend because I could not imagine doing life without the woman who God allowed to give me life. I have been redeemed and saved by grace. Today, I still believe and anytime I contemplate giving up, I remember the strength and resilience mom embodied and how she persevered in her faith even to the end. I am determined to finish the race each time I remember my mom's final words: "The Lord gives, and He takes away, and if He takes my life today; I am ok with that, for He has been faithful to me." Truly Healthy is all about helping clients to persevere and stay the course! You do not have to win; you just need to stay the course and finish the race with confidence! Mom always encouraged me to "NEVER GIVE UP" and I push my clients to do the same.
Vince Lombardi once said: "The man on top of the mountain didn't fall there." It is a process that requires a healthy state of mind and the willingness to keep going even when the climb gets difficult and dangerous. Truly Healthy, LLC challenges you to take the climb, while educating and encouraging you along the way. If I can help you to battle the negative thoughts in your minds, then the rest is game time!
This voyage is all about you, so my question to you is: What do you genuinely want for yourself and how can I walk alongside you? With commitment, determination, and consistency, together, we can climb the mountain and give birth to a Truly Healthier YOU! I am committed to finding ways in which I can offer a piece of restored hope to you through my knowledge, experience, and creative hands. My devotion to health, fitness, and wellness has ignited a fire in me to inspire this and our future generation to be intentional about pursuing a healthier lifestyle. By preparing healthy meals, providing one-on-one personal training, health coaching, health/transformational speeches, and teaching seniors, kids, and adults fitness classes; I am determined to motivate YOU to become the best you!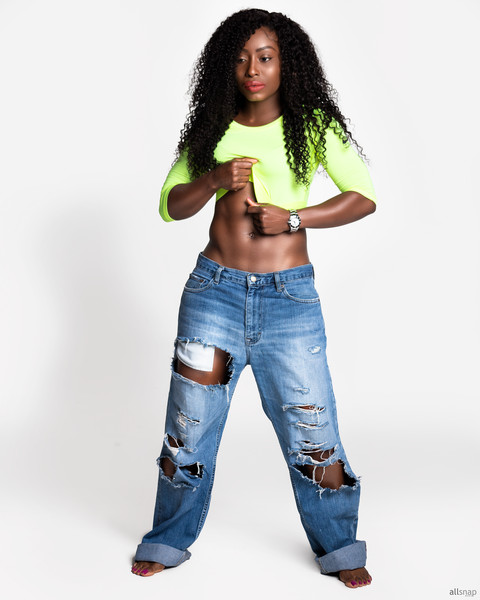 Any places to eat or things to do that you can share with our readers? If they have a friend visiting town, what are some spots they could take them to?
When I need to refresh and escape the heaviness of the world, I pack a picnic basket, along with my journal and find myself hiking or sitting by the water, inhaling the exhale of nature at my favorite spots: Lakeside Park, White Rock Lake or Flower Mound's Hiking Trails. For a more adult and upscale vibe, The Legacy Hall is one of my favorites. For that organic feel, I will always choose Deep Ellum. It is rich in culture. From the creative street arts to its musical heritage, Afro roots, and tasty foods….Deep Ellum is a whole vibe! For a cheat day lunch (yes, I cheat): Whiskers Fish and Burgers: Best catfish in town. Hands down! For a fun or formal dinner: Ruins in Deep Ellum or Bob's Steak & Chop House (Omni Hotel) are my favorites. Although I am not big on desserts, I still love Val's Cheesecakes in Dallas and Amorino in Plano for a sweet treat.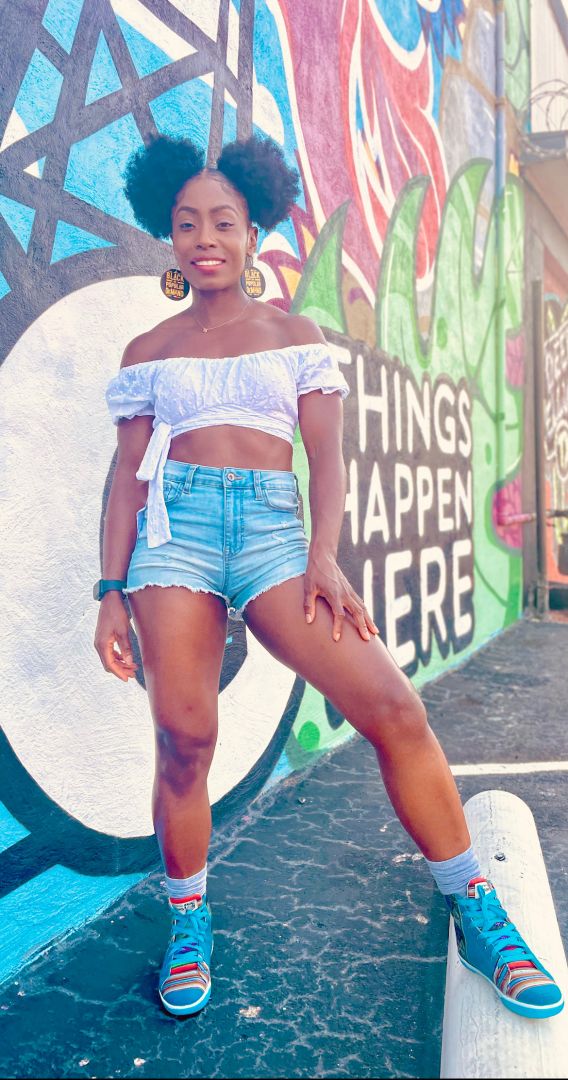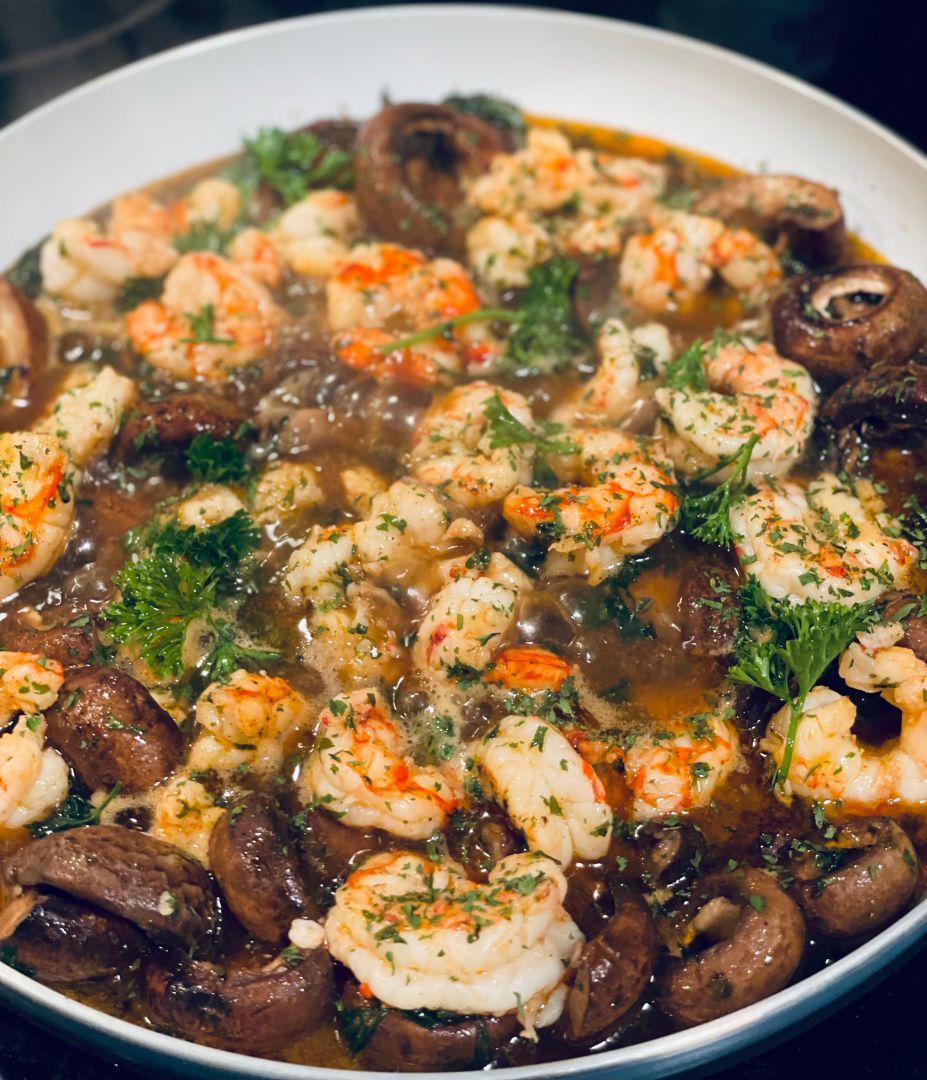 Who else deserves some credit and recognition?
First and foremost, without my faith in God, my life would be meaningless. I am because He is, and I do not take that lightly. My mother, Andrea is also the reason behind Thrudy and Truly Healthy, LLC. What I saw my mother experience during her battle with cancer spoke volumes and I would be grateful if I could be half the woman she was. She was my number one fan. A selfless woman with a huge heart for helping others. When she transitioned, my sister Rhonda Lynch assumed that motherly role. Oh, how she loves me well! She prays for me daily, always reminds me to follow God's lead, and encourages me to keep pressing on even when others do not support or believe in me. Mom always told me: "You have some amazing and dedicated friends who would do anything for you. The way they treat and love you is a direct reflection of how you treat and love them." I would be nothing without my inner circle who prays for me, checks in on me regularly, supports my wild ideas, picks me up when I have fallen, invests in me, keeps me accountable, speaks life into me, and celebrates me whether I win or learn (not lose). They keep me grounded, especially my two best friends: Steven and Roneil and my sweet niece, Tayla. I am thankful they never let me give up. I am truly blessed and surrounded by love.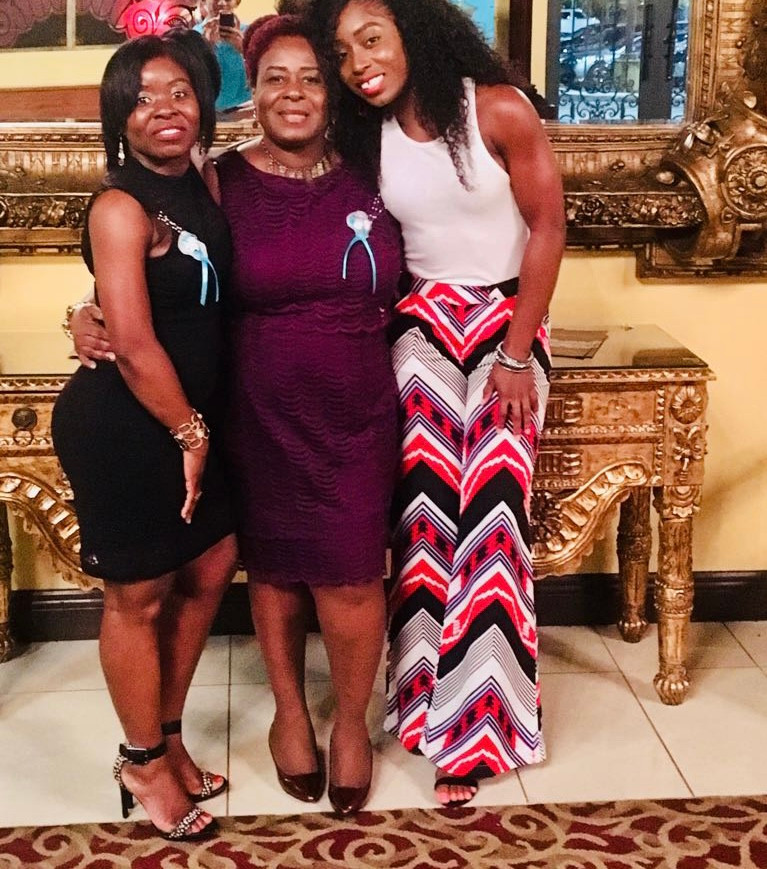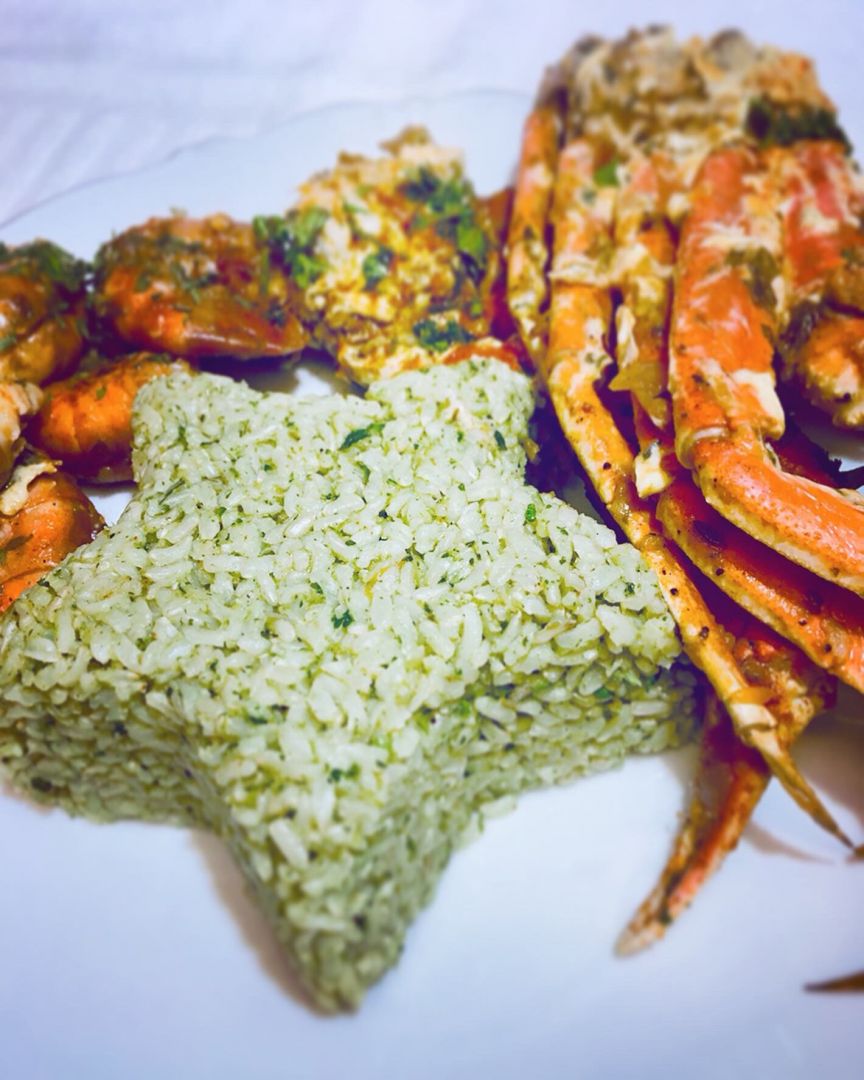 Website: trulyhealthyllc.com
Instagram: trulyhealthyllc
Facebook: trulyhealthyllc
Image Credits
1-Quan Photograph
2-All Snap Media, LLC
3-Megan Nicole Moments
Nominate Someone:
 ShoutoutDFW is built on recommendations and shoutouts from the community; it's how we uncover hidden gems, so if you or someone you know deserves recognition please let us know 
here.