Meet Shanell Monique: Serial Entrepreneur ,the mastermind of three books and proud owner of Shanell Monique Love & Confidence.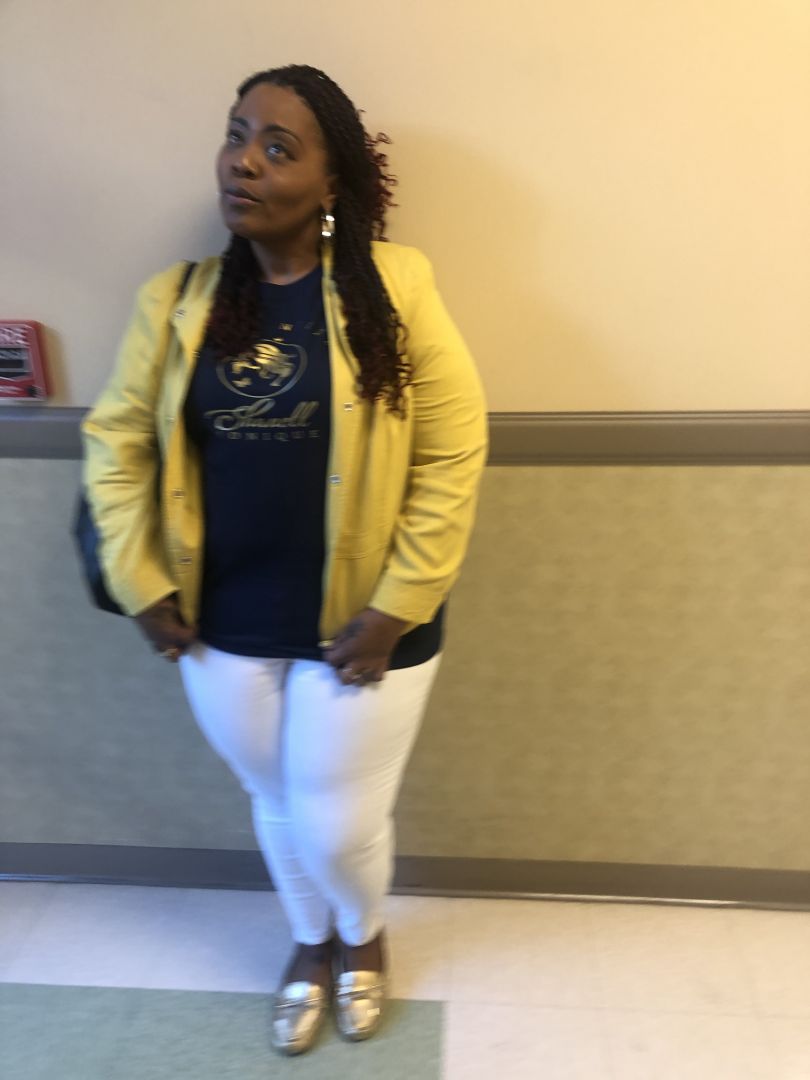 We had the good fortune of connecting with Shanell Monique and we've shared our conversation below.
Hi Shanell, can you share a quote or affirmation with us?
Sometimes we don't notice the beauty we already possess because we're too busy trying to create it. I tell people all the time , Only if y'all knew how motivated I been by the PAIN I been through. It mean so much to me to help other women with their confidence, Because I remember at one time when I myself lost confidence in me and didn't think I wasn't enough or worthy that's why I have to keep promoting Self love and so must more Self Love is easier when you stop trying to figure out why they don't love you & instead figure out why YOU don't love you.. – "I hear so many women say they felt "stupid" for staying and trying to make it work even when deep down inside they knew nothing would ever change. They are me I was them , I remind them that they are Beautiful Strong Women.. And they were never "stupid." They were in love, and real love is not something a Good Woman simply walks away from. She fights for it! She cries for it!She holds on to it until it burns at the very core of her soul. No… they were never "stupid." They were real. If anyone was stupid, it was the Wrong Man who lost them. Why? Because he may never know just how close he came to receiving the blessing of a lifetime." I just want all women to Love themselves first, chase their dreams, make mistakes (and learn from them), believe in God's plan, they are more beautiful than they will ever know, and oh so smart, there is no one else like them in the entire world, they are loved. Thats why keeping our women lifted mean so much to me..
Can you open up a bit about your work and career? We're big fans and we'd love for our community to learn more about your work.
My career path have been awesome. Ever since starting out from high school I've always did what I loved to do. I started out in culinary art. Which I still practice with my catering service. Along the way I found a new passion due to hurricane Katrina I had to relocate and the cooking field in Oklahoma wasn't paying like New Orleans. And hey I had bills to pay. So I changed career paths went back to school and became a School Teacher, yes I love doing what ido I really love waking up every morning going to school teaching.. Children are so smart and funny you just have to love them. I am just most proud of myself I'm excited about all my new business adventure. I have gotten to where I am today because I made a choice to start putting myself first. I had to learn to be patient, and understand that, in everything, there are failure and frustrations. To take them personally would be a detriment. Nothing is never easy, I overcome my challenges. By having DRIVE, you will be face with challenge as long as you have breathe in your body. You have to have determination to work harder than most, make sure things get done. just have the strength to see things through. Honesty is the best policy for everything you do, integrity creates character and defines who you are. If you want to succeed, if you want to live, it's not politeness but rather passion that will get you there. Life is 10 percent what you experience and 90percent how you respond to it. communicate and pay attention to the communicators around you. Most important, you hear what isn't being said. When communication is present, trust and respect follow. Have a plan. If you want to succeed, learn the traits that will make you successful and plan on living them out every day. Be humble and great. Courageous and determined. Faithful and fearless. That is who you are, and who you have always been. My story is not a good or to happy story but I made it through and I doNt complain. My brand is just about helping women WIN. in life and in love. No more mask, no more pretending, no more feeling like they're not enough, and no more being societies definition of a strong independent woman. I am a firm believer in living a balanced life. I understand that in order to be successful in business, your home, and personal life must be in order as well. Don't be afraid to start over. This time I'm not starting from scratch, I'm starting from experience.. The world should know Every storm reveals. Every storm challenges you. If you can't see the blessing in the storm and mishandle it, you will see that same storm again so handle it with praise. Good times are good but who you are in the midst of the storm is your greatness.
Any great local spots you'd like to shoutout?
Ummmmm, I would probably take them to Texas Roadhouse to eat and have some drinks. No I would most definitely take them there because I love that place. We will most likely visit downtown area take a ride on the tour boat. That's probably about it because it's really not to many places you can go in Oklahoma City. To be honest , I'm really a home body. I enjoy my peace and doing fun activities at home.
Shoutout is all about shouting out others who you feel deserve additional recognition and exposure. Who would you like to shoutout?
All man , lol .. it's so many wonderful people that I can shoutout that influence me on my journey. Maybe it wouldn't be a great ideal to say names because I may forget someone name and you know how that can be . ( now we will have somebody In their feeling) but the l0ve and support they show to me is so appreciate. You know it's never a smooth road it's always bumps in the road. They teach me to stay focused at all times. Because sometimes you can be your worst enemy. When looking in the mirror you have to love yourself naked. I had to stop expecting me from people. [did that make sense] ( stop expecting you from people ) but I l0ve each and ever person that have supported me and challenge me to be my best self. They tough me to always Remember every storm is your chance to reap results. Every storm reveals. Every storm challenges you. If you can't see the blessing in the storm and mishandle it, you will see that same storm again so handle it with praise. Good times are good but who you are in the midst of the storm is your greatness. And that's why I will just shoutout all my supporter but I will not get caught up with names I appreciate everyone and have learned so much from them all. A special shout out to my children. I love them with everything..
Website: ShanellMonique.net
Instagram: @monique4272012
Twitter: @shanellmoniqu3
Facebook: @swmonique