We had the good fortune of connecting with Shakira Brooks and we've shared our conversation below.
Hi Shakira, what was your thought process behind starting your own business?
I started working a few days after my sixteenth birthday and I've held many positions over the years. I've worked one, two, and even three jobs at one point. I have definitely always been about making money! I had been working in customer service for over 10 years and I was honestly getting burned out dealing with rude customers, not feeling appreciated at any job that I held, and not being properly compensated for my skills and work ethic. I've never been the type of person to stay at a job for an extended period of time unhappily, so I left my career about a month before the Covid 19 pandemic started. I spent a lot of time creating a peaceful space in my new home, learning how to be a housewife, and unpacking the mental trauma from working in a call center for so long (LOL). Once the pandemic started, I told my husband that I wanted to start a business and that we needed to do it soon. I had NO IDEA what I wanted to do, but I somehow knew it was time to get the ball rolling. The next day, I made myself a pair of waist beads to help myself build confidence during my weight loss journey. Once I finished making my waist beads, I decided to sell them, because I knew that women would buy them! They were super cute and it was summer time, so it was the perfect time to jump into entrepreneurship and learn the ropes!
I began selling waist beads for $5/each the next day as "Goddess Waist Beads," and it started off very successful due to the low prices and quick turnaround time. Business slowed down a lot afterwhile and I realized that making waist beads was a fun craft, but it wasn't what I truly wanted to do. It was VERY time consuming and I was undercharging for the amount of time that it took to complete each string. Shortly after this realization, I re-branded as Goddess Bae and began selling Yoni Steams and I made my own blend of Yoni Oil, which is now my second best selling product.
Starting a business was something that I've known that I wanted to do for years. Although my aspirations have been to own my own brand, I always thought my first business would be a restaurant. It's still a bit mind blowing to know that I own a feminine hygiene company. Although this isn't what I thought I'd be doing, it honestly makes sense. My entire life has led me to this point and I'm 100% sure that it's what I'm supposed to be doing. I was diagnosed with Polycystic Ovarian Syndrome, which is a hormonal disorder that causes a lot of issues like irregular menstrual cycles, an overgrowth of hair, infertility, hair loss, and sometimes it causes you to gain weight. I've also experienced my share of yeast infections and bacterial infections, where I had difficulty finding a natural solution to preventing and treating it. I researched and tried a lot of different things before I finally found a solution to my irregular menstrual cycles and recurring infections, yoni steaming. Once I successfully created my own formulas and treated myself, I knew that I needed to help other women too. Goddess Bae was built from my passion for helping others, my obedience to my purpose, trusting in my vision, and staying true to myself during this journey into learning entrepreneurship.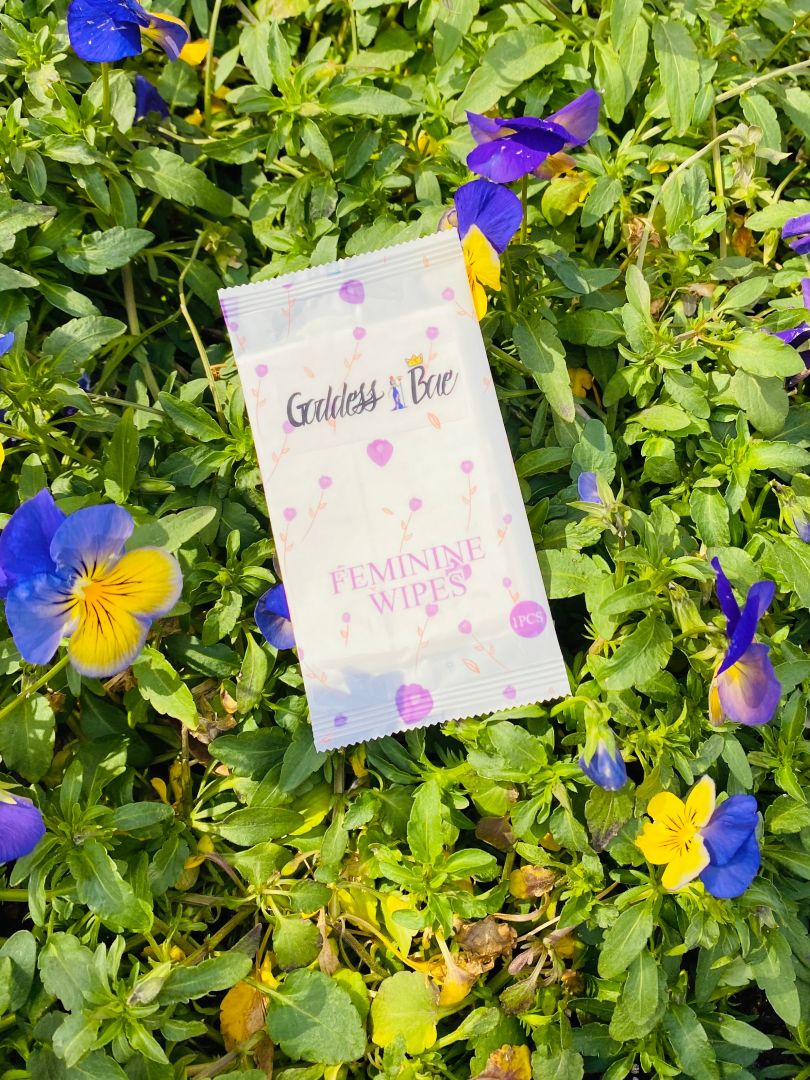 Can you open up a bit about your work and career? We're big fans and we'd love for our community to learn more about your work.
What sets me apart from other companies is my passion, my experience, my huge heart, my top notch customer service, and my drive for success. I created my line of products to help women with PH imbalances, treat infections, vaginal odors, vaginal dryness, and to help them regain their feminine confidence after experiencing issues with their vagina. My products are also great for women who simply want to maintain a healthy vagina! I understand the issues that many women experience, because I have been in their shoes. I have experienced a lot of issues, which led me to start Goddess Bae, to help other women like myself. I love what I do. I love the fact that I've changed thousands of lives with my products. I love the fact that I connect with so many women on a personal level. Goddess Bae isn't just a business name. My supporters (The Bae Gang) actually get to know ME behind the brand and that means so much to me. I love serving as their motivation when it comes to reaching personal goals and goals in their business. I've had dozens of women contact me to tell me that I've changed their lives with either my products or from my motivational posts on Facebook, and it keeps me going to know that so many people are watching me and rooting for me that I've never met a day in my life. It's so fulfilling.
Building the foundation for my business has been one of the most difficult things that I've ever done in my life. It was very hard to build trust in women enough to have them trust my products on their most prized possession. I've made lots of sacrifices to help women trust me and my products. I needed to get personal and share some details about my life to show women that they can trust me, I do have their best interest at heart, and that I have experience with this line of work.  I have sacrificed so many things to prove that I'm dedicated to building a successful brand. I've sacrificed a majority of my social life with my family and friends, because I'm using that time to work. I've sacrificed money from investments, I've sacrificed sleep, having fun, and staying in my comfort zone. I could write a book about the sacrifices alone.
I have worked pretty much non-stop since May 2020 in order to build my brand to the point that it's reached today. I created and maintained my own website from the beginning, I am the graphics designer, social media manager, customer service representative, I am the accountant, I handcraft my products, and I oversee every level of my business myself. It's not easy at all. I've experienced so many different emotions, because of my passion for my business. My vision is HUGE, so of course building one of the top feminine companies to ever exist must be stressful to an extent. I've been frustrated, impatient, proud, confused, discouraged, and I've taken a lot of losses, but I've never lost my vision or my drive. I've always known that my business would be a success, so I've always put in the work that I needed to make it just that. I'm impressed with how my hard work has paid off over time!
I overcome the challenges of entrepreneurship by remaining positive and keeping my end goal in mind at all times. I also confide in my husband about anything that I'm feeling, and he encourages me and then gives me my flowers all the time. He's told me that he's never seen anyone work as hard as he's seen me working for Goddess Bae, and it's true. I've never worked this hard for anything. I have always had a growth mindset and I'm never comfortable being stagnant. Once I reach one goal, I'm setting another goal and working to reach it as soon as possible. Finding a balance in not getting comfortable, but enjoying my progress at the same time has been a challenge that I've faced along the way. Especially, since I am super ambitious and goal oriented. I always tell myself that Goddess Bae will be a 7-figure business one day and that I must continue working hard in the beginning, until my business is running itself. I truly believe in what I do, so it makes the hard work worth it!
I experienced one challenge that I've noticed that lots of small business owners do. Wondering why the people that I know weren't supporting me. I thought they'd be the first ones to want to see me shine, but I was wrong. Overcoming the fact that the people who know me personally may not want to see me shine was difficult, but it was a major part of me stepping my game up and making it happen anyways! I learned how to expand my brand across the world through my marketing! I was so worried about the people in my hometown not supporting me, but I've sold my products to women in Belgium and I have repeat customers in Canada, so why would I trip about 10 people in my city not supporting me? The world is bigger than your circle, your hometown, and people that you know! If you're an entrepreneur going through the struggles of NO SUPPORT, decide who your target audience is, research how to market to them, and get your products and services out to the WORLD and know that your time will come to reap the benefits of your hard work!
One of the biggest challenges in business that I've faced so far is going viral on Tik Tok on January 6, 2022 and catching Covid at the same time. I had almost 500 orders and my entire family was sick with Covid, so I was on my own to get through the orders. My husband was pretty sick and I didn't know if he would make it. Not only was I sick AND needing rest, but I served as his caregiver around the clock while also making products and shipping at least 30 orders everyday. I have never been so overwhelmed in my life, but I worked very hard to complete the task at hand. I had been praying and working to go viral for months and it finally happened for me. In this moment, I felt happy, but I cannot forget about feeling stressed, overwhelmed, defeated, and I was even angry that I'd receive a blessing and a test of my faith at the same time. After I shipped my last order, I was so proud of myself. This was a test of my faith and resilience and I'm proud of the fact that I didn't throw in the towel. Goddess Bae has honestly been flourishing ever since I went viral and I'm truly grateful that I pushed through the tough times I've experienced so far in business.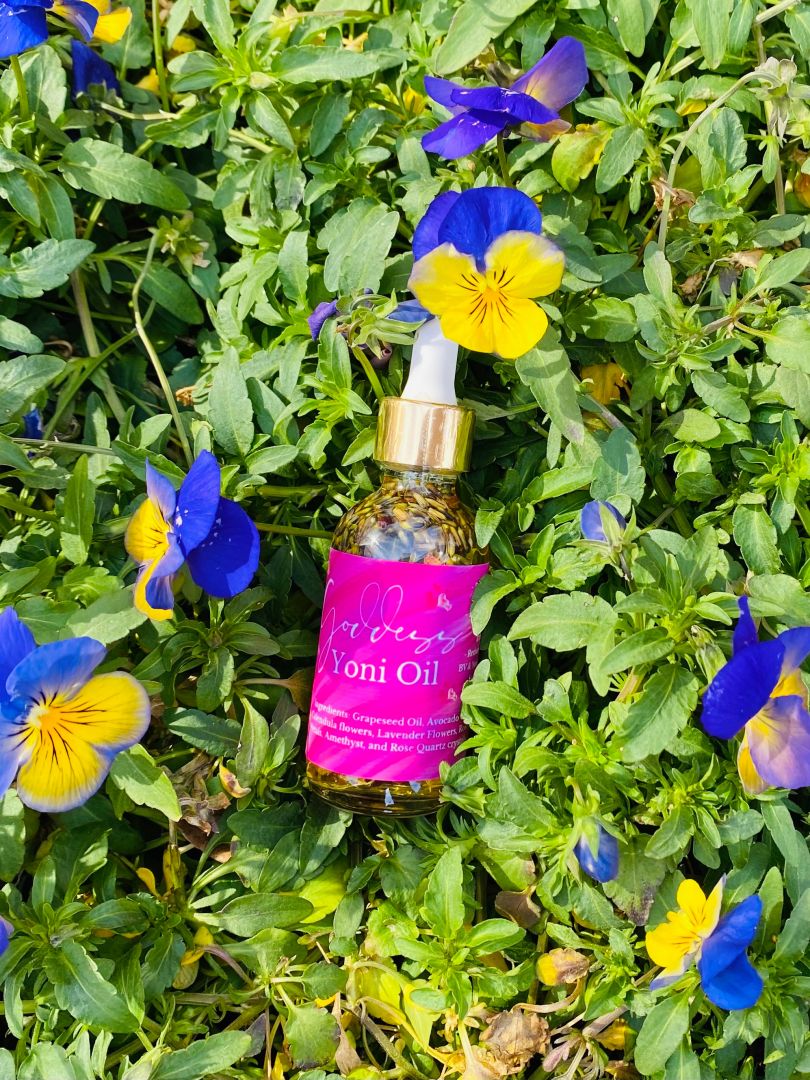 Any places to eat or things to do that you can share with our readers? If they have a friend visiting town, what are some spots they could take them to?
One of my favorite places to spend time, when the weather permits, is Shelby Farms. I love to be out in nature soaking up the sun, walking around the lake's, walking on the trails, riding the scooters, or having a picnic. I'm introverted at heart, so being able to do something that I love to do while also having plenty of space to myself is big for me. I'd definitely suggest this to anyone who loves nature, animals, activities, and a beautiful view.
Eating is one of my favorite hobbies EVER! Food is my second passion. Some of my favorite restaurants in Memphis are Ruth's Chris, Miss Girlees, Happy Mexican, Waffle House, A&J's Catfish Station, Tokyo Grill, and Olive Garden. I'm always happy to visit one of these places to get a good meal and grab a drink or two to unwind.
I'm a big kid, so I love to go to the movies, the park, skating, arcades, and I'm pretty much open to any fun activities in the area. While I'm pretty open to activities, I'm also a homebody so I'm home working or relaxing more than anything else!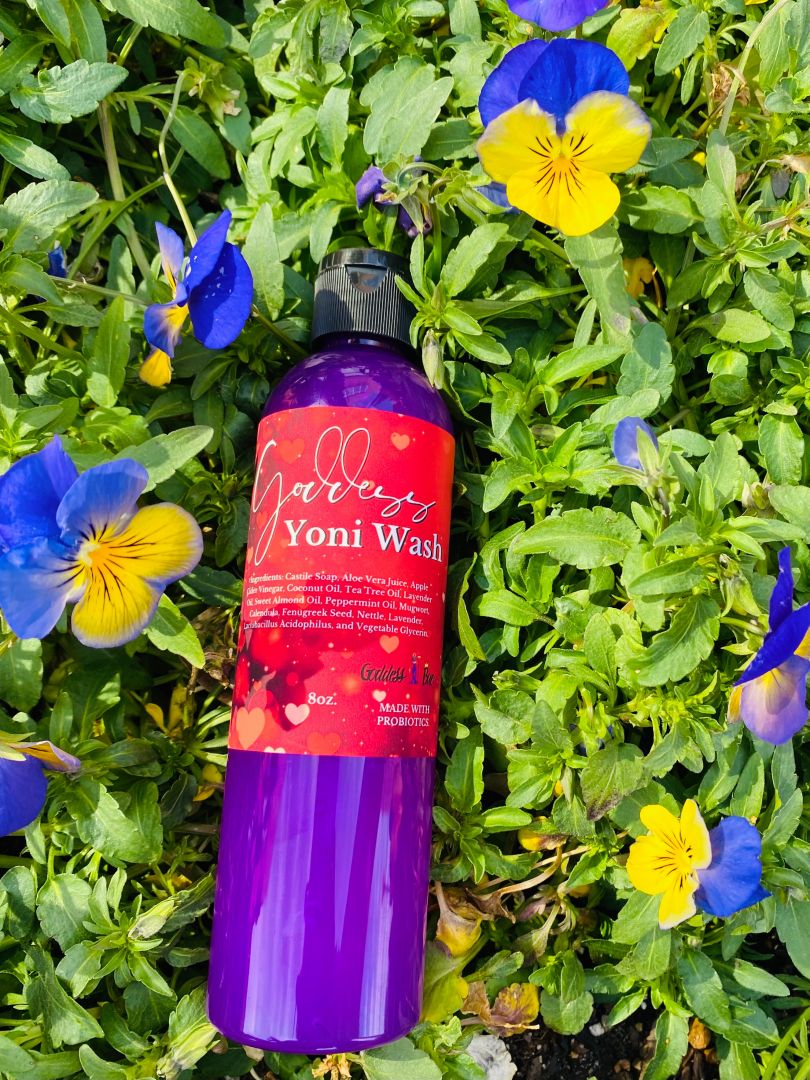 The Shoutout series is all about recognizing that our success and where we are in life is at least somewhat thanks to the efforts, support, mentorship, love and encouragement of others. So is there someone that you want to dedicate your shoutout to?
There is no way that I could have made it to this point without the unconditional love and support from my husband. He was right there with me in the beginning making waist beads for 15 hours a day, helping me build my portfolio! He's still right there by my side today reminding me that we need to take new product pictures. After I decided to venture out into feminine hygiene products, he encouraged me to do so. My husband has invested time, money, advice, a listening ear, and he's worked to help me build my brand. I genuinely appreciate him, because a lot of people underestimate the power of having someone in your corner that believes in you, but I value having him as my teammate. His support is unmatched and I couldn't have reached this point without him.
I'm SO passionate about Goddess Bae, so you can only imagine how much I talk about it. I can talk about it all day, but he never gets tired of hearing it, he's listened to me vent and has always encouraged me to do what I feel is best for Goddess Bae, he taught me the ropes of in-person sales and was my wing-man while I learned how to sell my products in person, he's helped me take product photos, gave me ideas for marketing, shared my posts and told women about my business, and literally anything else that he can do to lighten my load. Although I've sacrificed a lot of time that we'd usually spend together to work, he's never made me feel guilty about it. I really do appreciate all that he does for me and my brand on a daily basis, so I would love to shout out my better half, Joshua Brooks. I love you Bae. You are everything and I'm truly blessed to have been matched with a soulmate as amazing as you are. You just make life better and I'm glad that we get to do this together! Thanks for existing 🙂 .
I'd also like to shout out God, because without him planting the seed in my mind and placing the purpose in my path, there would be no Goddess Bae. I'm also grateful for my ancestors who have protected me, guided me, and provided for me while I chase my passion. I have lacked nothing, because God, my ancestors, and my husband have provided all that I needed to birth Goddess Bae into a successful brand!
Lastly, I would love to shout out my supporters, the "Bae Gang," because they have been a huge part of my success. Without them believing in me and my products, I would not be where I am today. I'm greatly appreciative of all the love that they show me, the recommendations, leaving me reviews, sharing my posts on social media, and literally all that they do for me. My supporters are the absolute best and I take pride in the one on one connections that I make with them! A few of my supporters Stefanie and Kettia Green, of Hey SK Love Shop recommended me for this article, so I could never forget to shout them out as well!
I'm grateful for my family and friends and literally everyone who has ever done anything to help me reach greatness.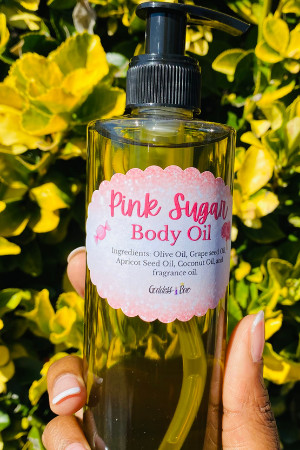 Website: GoddessBae.net
Instagram: Instagram.com/GoddessBae_
Facebook: Facebook.com/GoddessBae1
Nominate Someone:
 ShoutoutDFW is built on recommendations and shoutouts from the community; it's how we uncover hidden gems, so if you or someone you know deserves recognition please let us know 
here.