Meet Ron Leonard II: CEO of "Ron Leo Productions" & Founder of "Instill Network"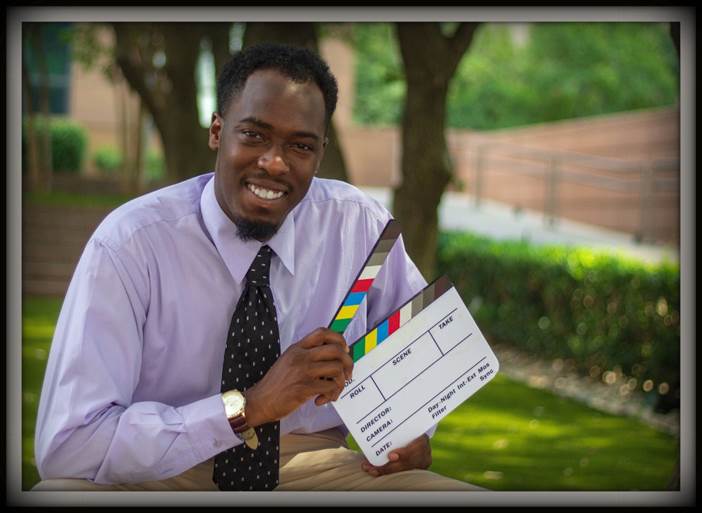 We had the good fortune of connecting with Ron Leonard II and we've shared our conversation below.
Hi Ron, what is the most important factor behind your success?
The most important factor easily for me is my faith. I've always known I needed guidance especially when I realized God wanted me to have a platform to strengthen his people. At times I didn't have the answers for my business or channel but that was when God showed up and his spirit took over the situations just because I had the faith to trust in him. Without my faith, I wouldn't even be strong enough to be here before you today.
Can you give our readers an introduction to your business? Maybe you can share a bit about what you do and what sets you apart from others?
Our business is the "Instill Network". Our mission statement is to provide positive, family friendly programming to an audience seeking quality personal and spiritual developmental content. We believe in helping family dynamic homes have more opportunities for positive & spiritual enlightening entertainment. What sets us apart is not only what we do for family entertainment, but what we also do for small businesses to help them advertise their brand and still have quality content without having the funding of big corporations. In my last appearance in Voyage I spoke only about my production company "Ron Leo Productions" but now we have been blessed to increase in audience & Platform and have a strong team behind us to help deliver our message to the nation & the world. I really want the world to know I grew up not loving myself, not seeing my own worth, and on the brink of suicide at a young age, But once Christ truly lived in my heart, he took my life for a detour even I didn't see coming. I saw myself as hopeless at one time but I truly believe God wanted to use me because I can identify with anyone feeling hopeless or lost. God has the power to change your life and those around you and I am a living testament of it and it shows in the impact Instill Networks makes today & will continue to make in the future.
Any great local spots you'd like to shoutout?
My favorite spots would be Wingfield's burgers for food, burgers are always the best. For drinks I'd hit tipsy tuesday daiquiri shop in Desoto. If its warm, Epic waters indoor waterpark is always fun. If you go downtown Deep ellum is always great for weekend or night fun. Lastly the reunion tower is great for seeing the whole city from a great view.
Shoutout is all about shouting out others who you feel deserve additional recognition and exposure. Who would you like to shoutout?
I want to dedicate our shoutout to the Instill Network Team that has been here since we have launched and stayed supportive. To Crystal Robertson & our partners at Madame C's Touch handling our PR & social media-Thank you for your endless efforts and consistency in making this a true network that spiritually feeds families across the nation. To D. Waites & our partners at Sto Run Delivery Service- Thank you for your wisdom and insight that has helped us in our impact to helping small businesses compete and advertise professionally. To Aaron Lewis & the Imagine Me Team- Thank you for helping us focus our efforts to reach those in need of our services and the constant promotion that has widened our audience. To our business counselor at Milan.ism- we would still be stuck at square 1 without your guidance and push of motivation. Thank you for hearing our issues and making them yours. To Kortland Garrison- Thank you for being the brains needed. You always have answers when no one does and you are appreciated. To Jason Osei in Technology-You.Are.The.Man! Thank you for being a loyal team member when we did not know who we could trust. Your efforts do not go unnoticed. Last but definitely not least K.B Johnson. Thanks for being a friend,photographer,videographer,boom mic,setup crew and anything else the team needed. Thanks for not only being words of support but actions of motivation as well. We look forward to seeing you in leadership as Instill Network Grows!
Instagram: https://www.instagram.com/intsillnetwork/
Facebook: https://www.facebook.com/InstillNetwork/
Youtube: https://www.youtube.com/channel/UCXZxluOqnzQj6_2JTPNAP9A?view_as=subscriber
Other: Instill Network is available to download on Roku Smart Tv's & Roku Boxes Don't forget to download and rate 5 stars!
Image Credits
Photography by KB Johnson/Dream Katcher Photography