Meet Rasheeda Arterberry | Owner of 2 manicure schools, nail salons and suits and nail supply store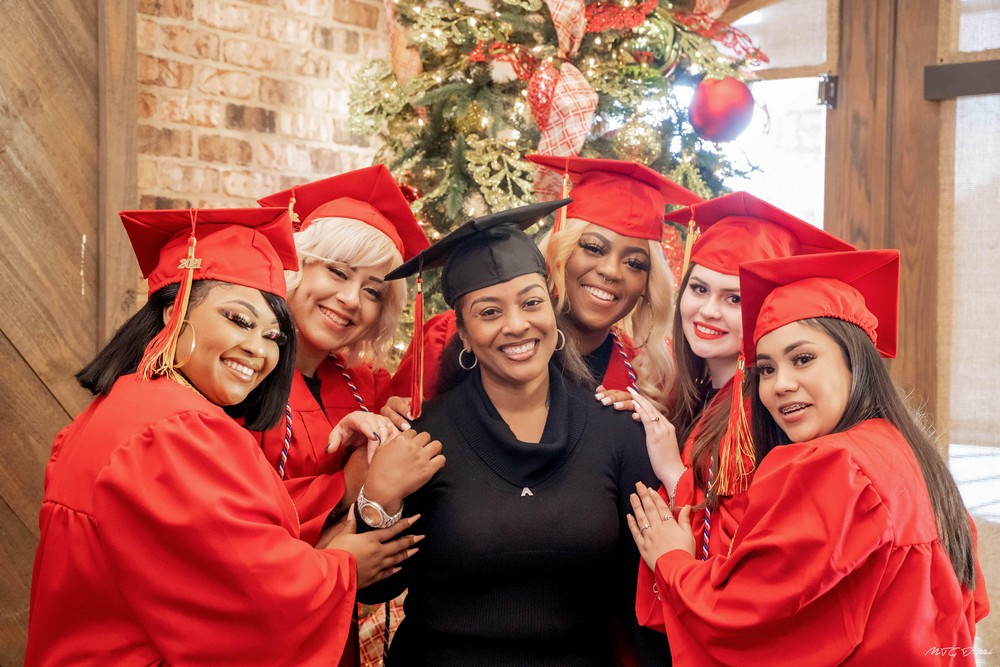 We had the good fortune of connecting with Rasheeda Arterberry and we've shared our conversation below.
Hi Rasheeda, can you share the most important lesson you've learned over the course of your career?
The most important lesson I have learned as an owner of a nail school, nail salon and nail supply store is that you must keep your personal life and business separate. People become messy and envious of your success so they will do anything to hurt you or your family. After 8 years of marriage and 6 years as an entrepreneur there has definitely been times where my husband and I were ready to give up on each other. Marriage counseling has been the best for us, and I would like to thank, Journey to Peace marriage counseling for helping us during this life of marriage and business. There are a few things I will share with you to help you avoid stress.
If it is a must that you use social media to advertise your business you should always use professional marketing to advertise. I have found that when I was advertising my business through my own personal page people felt the need to voice their personal opinion about my business and I would get offended and try to retaliate. Then they would try to belittle me saying I was unprofessional since I was retaliating on my personal page. Those people were actually never a client or supporter. So, I opened up a business page and ran ads to people that did want to join school or needed their nails done. I found by doing that I ended up with thousands of supporters that don't even know me.
Try not to post your accomplishments too early because someone will try to sabotage it just to see you fail. As much as your friends and family like to cheer you on in your face behind closed doors they might be jealous and want to see you hurt.
Like the quote "Misery loves company", by Kendrick Bangs, the more successful you become the more envy someone close to you really are. You will find yourself not being in with the same company or involved with in the same activities anymore. Probably not because you don't like those people anymore, it's just that your business and personal life is just different and you are more focused. However, your friends and family don't share the same views as you.
So, the more you are excited about the accomplishments you have made or will be making, the more they want to bring you down. Now, they see you as a threat and think you are boasting and bragging. Limit your excitement around those that haven't accomplished anything and celebrate with those that are accomplishing success with you. I am now surrounded by millionaires that have franchises and businesses all over the world. Money is being made in my sleep thanks to the people that have actually supported and saw growth and opportunity in this school.
Last but not least, find a mentor that has accomplished everything already.
Don't go looking for someone to help you with your business and they have just started themselves. They are still learning as well. You need a mentor that has over 10 years or more experience in the business you are in. You don't want anyone competing with you.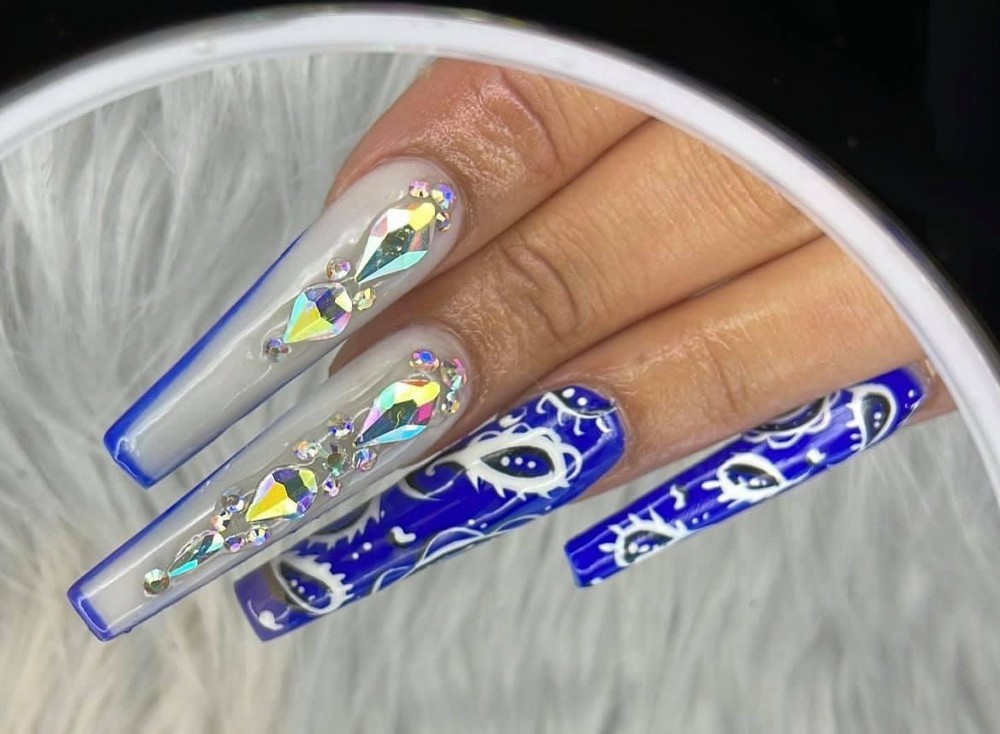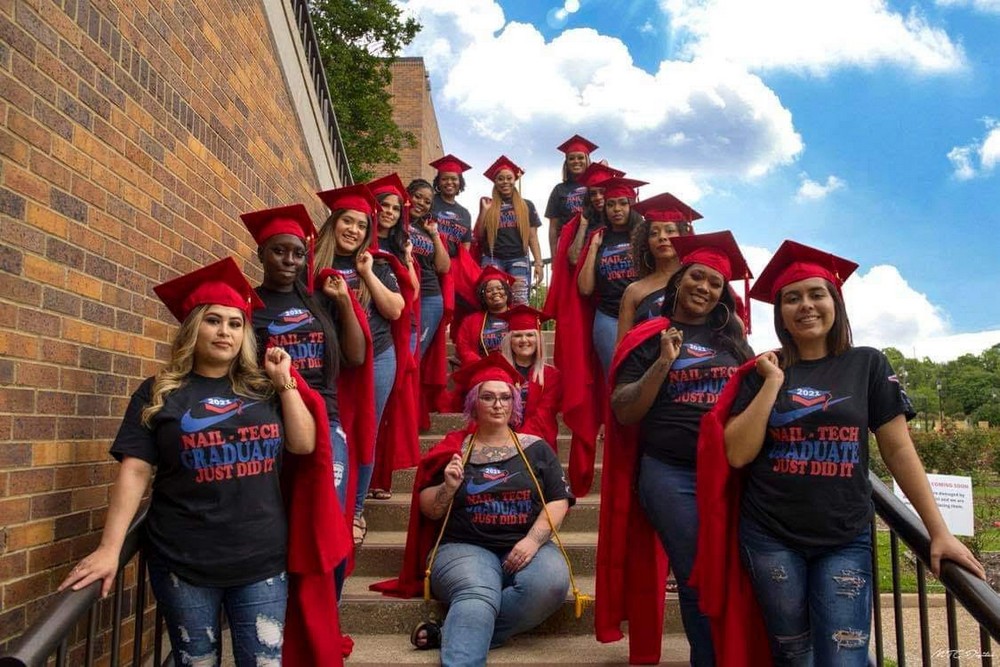 Can you give our readers an introduction to your business? Maybe you can share a bit about what you do and what sets you apart from others?
American Manicure School of Art is a manicure school that focuses solely on the nail technician to become licensed in the state of Texas. We are different from other schools because we have programs that can help the average working parent, single mother or father get a license. We have a salon ready course that will get the students ready right after they graduate school. We are the only school that has a job placement salon and/or suite.
I am most proud of my graduates from Tyler, TX. They have set the standard for students as they have all passed their written exams and received their license. Most of them are now working in their field.
I specifically stated Tyler because 5 years ago the school took a major financial blow when we had a member of the school board commit fraud and steal money. We had to shut down the school in Arlington to rebuild and restructure. This was a devastating time for me as I went from one court proceeding to another trying to recover what I lost. Money was tight and my marriage was failing.
I found myself praying to God asking why would He do this to me. How could He forsake me during the hardest time of my life. Then, God let me know who He was. He was there all along. He reminded me how I could withstand 2 wars while I was in the military and I am still alive. So, getting myself back up and restructuring will take time, but this time with HIM by my side.
I learned to only trust people that have Licenses, Degrees or certificates in their specific field, to help me get to another level. Anyone can say they do marketing, and they will take your money and 6-9 months later still haven't heard anything from them. But a true marketer has a brand and a reputation to uphold. They don't want their business to look bad nor do they want their clients upset. They have taken PRIDE in their craft by educating themselves more in their career.
I only do business with Licensed CPAs, accountants and bookkeepers with an awesome track record. I don't care to read google reviews because that has turned into a cesspool of angry and jealous customers or clients.
I just do my research on the company as a whole and how long they have been in business. My daughter and son help run my social media account since they are in school for Marketing. I only trust a handful of people and I have learned to keep my eyes open and watch out for narcissistic charismatic enticers.
I would like the world to know that small businesses are human beings trying to make a name for themselves and feed their families without the help of the government. My failures as a first time entrepreneur gave me the strength to recognize what I needed to improve on in my business to help it grow and flourish.
I want the world to know that I am opening up doors for young men and women to become independent and self sustaining individuals. I have opened up and bridged gaps with all cultures from Asian to American to help figure out what we, as a black community, need to become successful in this industry. I want the world to know that the beauty industry is a billion dollar industry and black, white, brown, yellow and all cultures can dominate this industry if you work just as hard for yourself as you would for anyone you have to clock in with. But I can't do it alone and we can't do it fighting or competing with each other. We are in this together.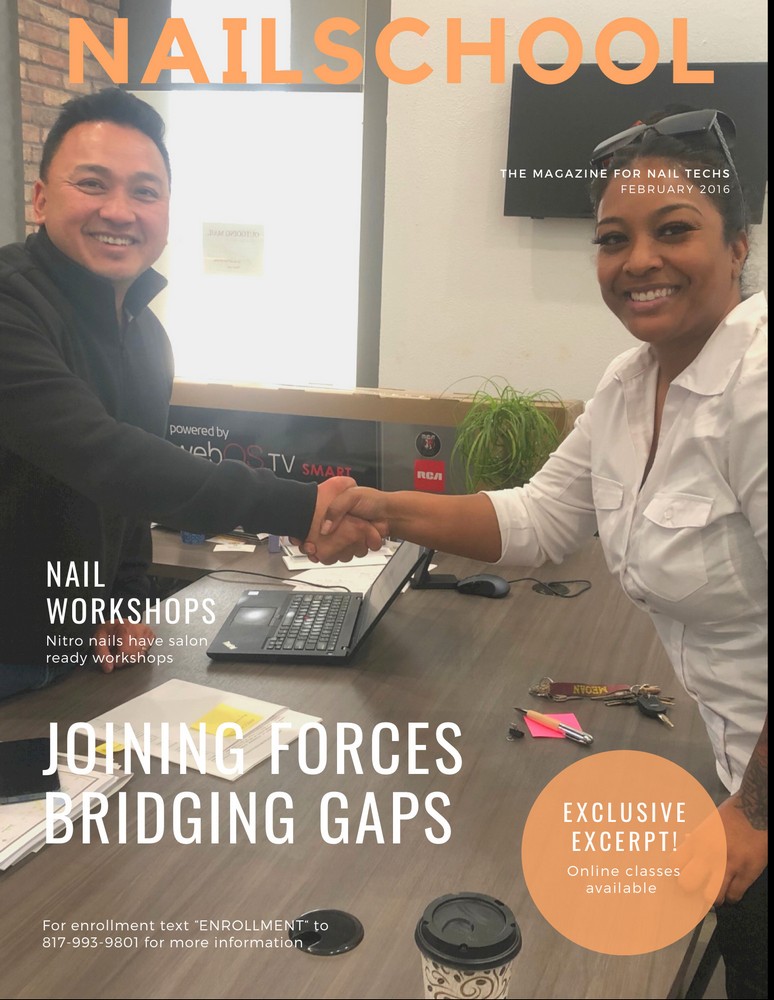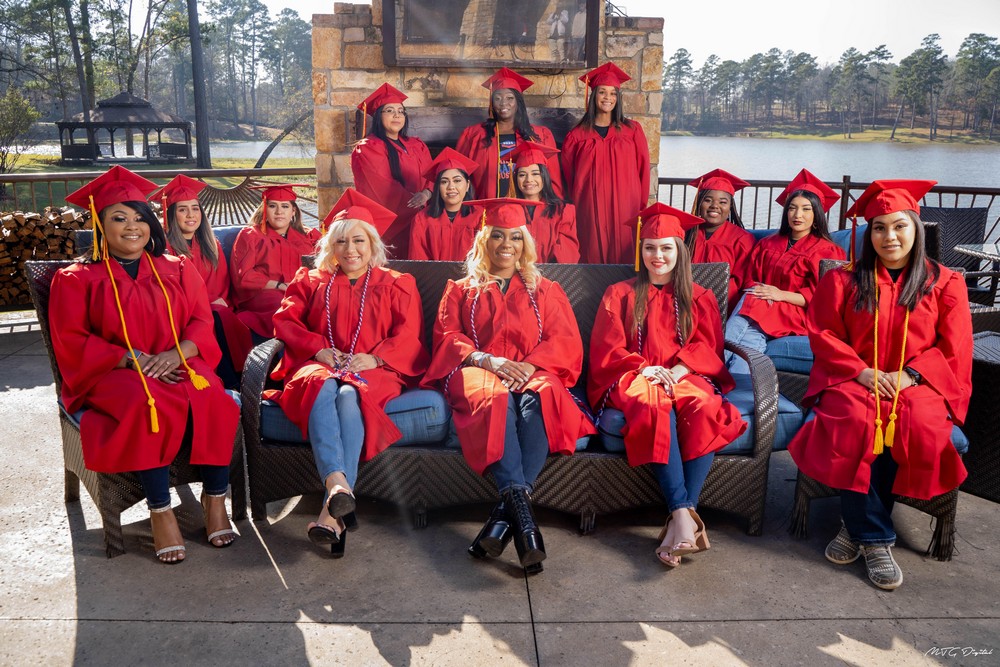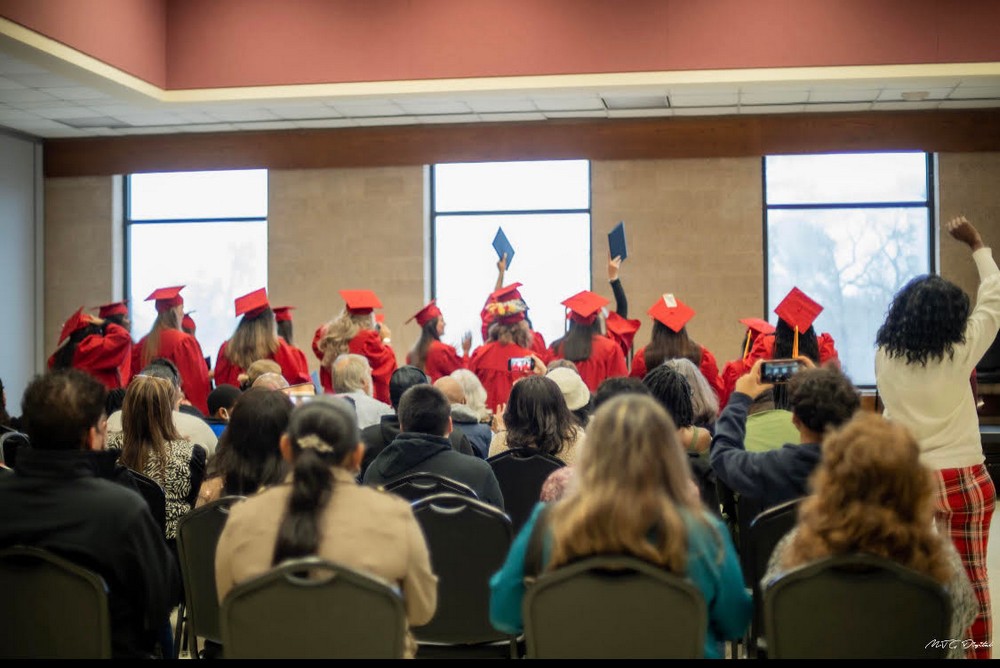 If you had a friend visiting you, what are some of the local spots you'd want to take them around to?
Honestly, I wouldn't want my best friend to come visit me for a week, because as an entrepreneur I don't have that kind of time. I do enjoy an awesome weekend get away once a month. I don't hang out at bars or clubs, but I have went to some amazing restaurants that I have seen from TikToc that I would have never know about if it wasn't for my brother sharing.
I found Dallas_Discovered on TikToc and promised myself to check out at least 1 restaurant or bar a week. I have been to 3 places which was Paradiso, Sancho Room located in Deep Ellum and Te Deseo Dallas. I would have to say my favorite was Paradiso. The atmosphere, drinks and food was amazing.
Other than that, you can probably catch me at an event or seminar for business owners. ( I know. Pretty boring)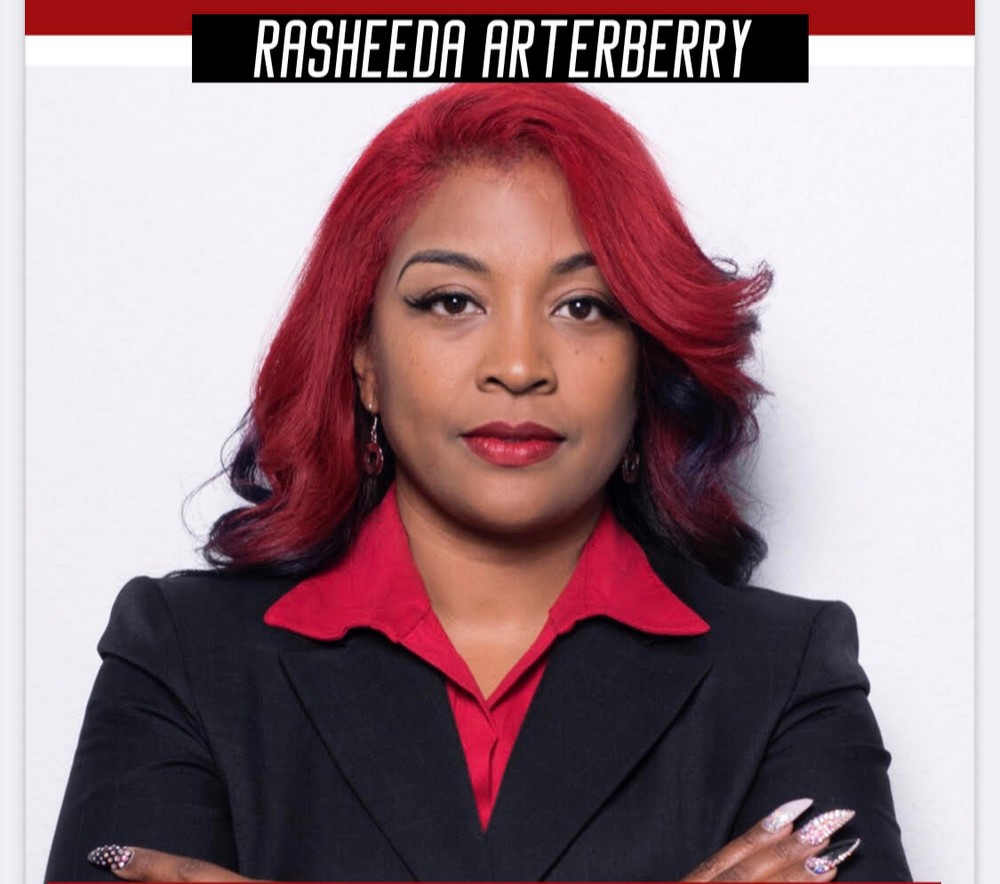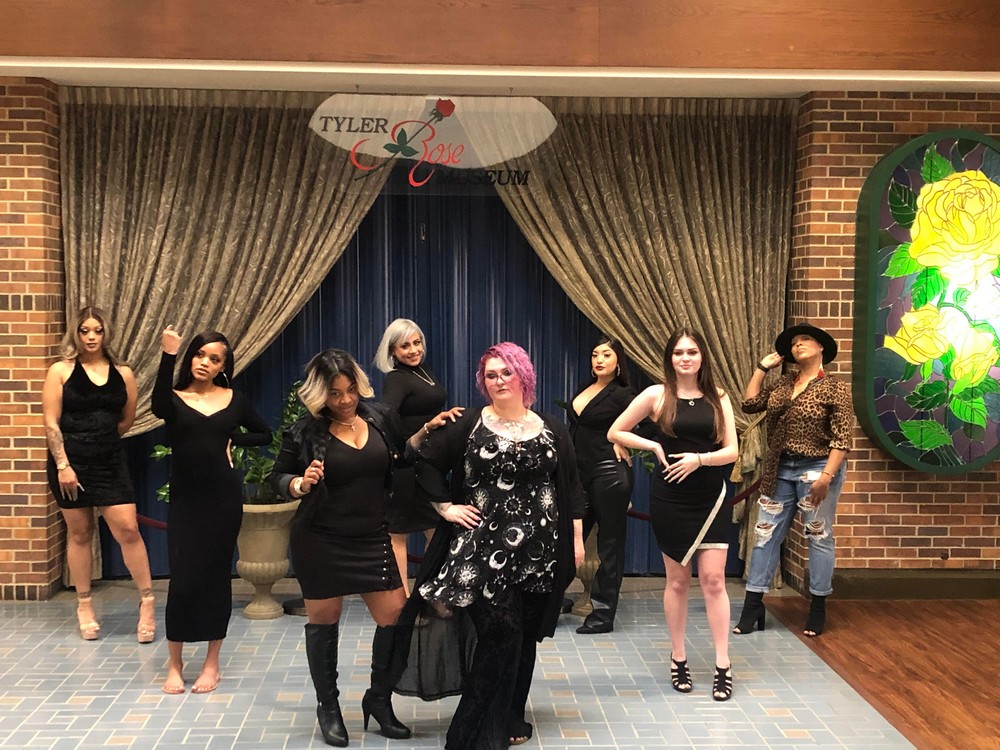 Shoutout is all about shouting out others who you feel deserve additional recognition and exposure. Who would you like to shoutout?
I definitely want to shout out my right hand people that helped get the school to where it is today. Capretha Jones and Kjafha Chester. Capretha has helped me throughout this school journey and saw how stressful it was from the students complaints to TDLR rules and regulations. She helped build a curriculum for the school that will last a lifetime. She has grown bigger to as a licensed medical nail tech and has started her own journey as a business owner.
Kjafha Chester, is my sister and she came in to help with the administration once Capretha moved on to better her career as a professional. Kjafha has her degree in Human Resources and she dived on in without hesitation. She already knew how to handle and conduct business with TDLR and helped me pass inspections.
I also want to thank Journey to Peace marriage counseling. They have helped counsel my husband and I as we embark in this entrepreneur journey. Going from corporate to self employment is not easy. We are keeping God in our lives and praying for a successful marriage and business.
Website: www.americanmanicureschool.com
Instagram: @americanmanicureschool
Linkedin: Rasheeda Arterberry
Twitter: american manicure school
Facebook: american manicure school
Image Credits
Photos by Tee Manley and Samantha Jimenez
Nominate Someone:
 ShoutoutDFW is built on recommendations and shoutouts from the community; it's how we uncover hidden gems, so if you or someone you know deserves recognition please let us know 
here.