Meet Quinten Hope | Musician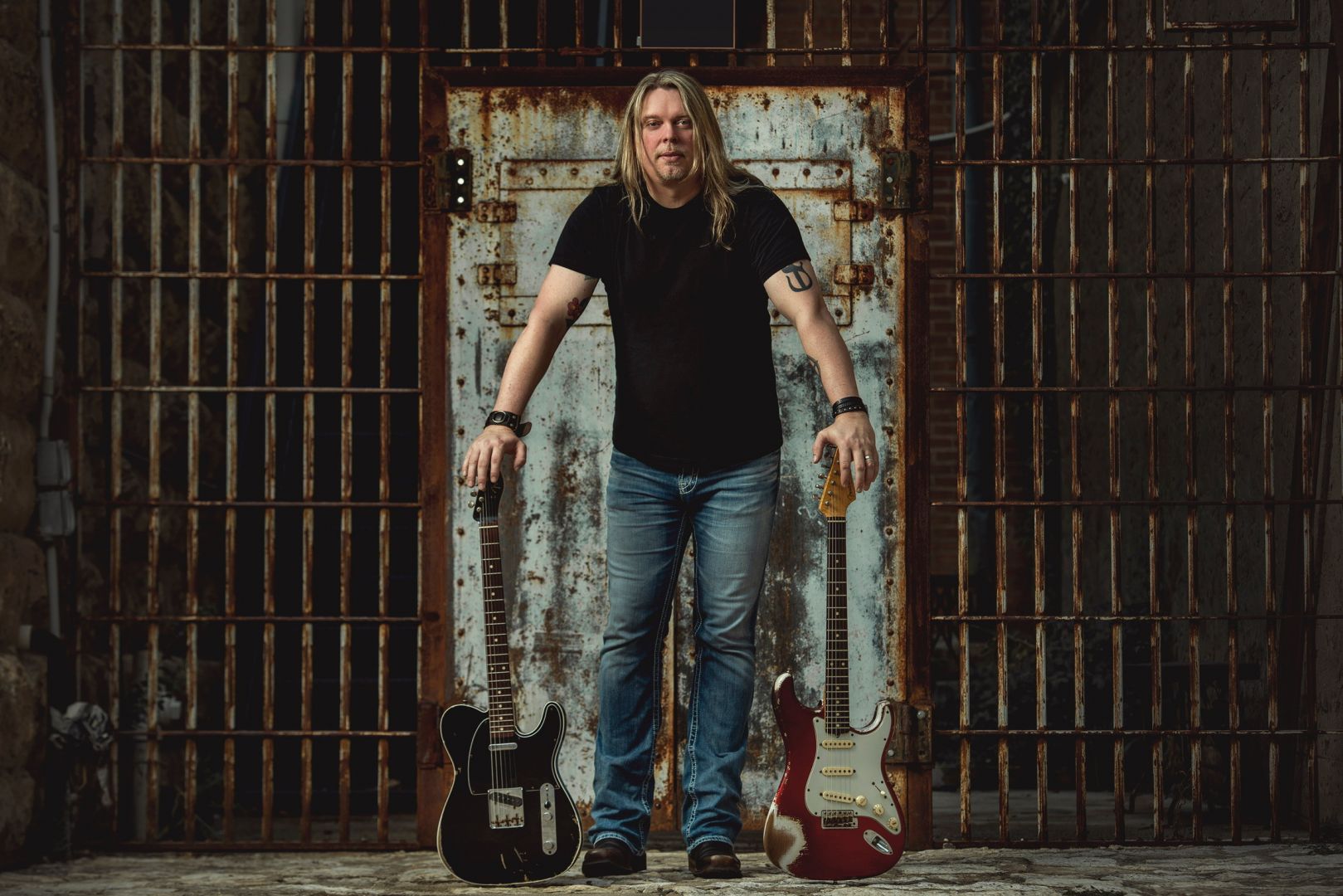 We had the good fortune of connecting with Quinten Hope and we've shared our conversation below.
Hi Quinten, how has your background shaped the person you are today?
I am from Garland, TX. I am the only child my parents had. I grew up in a magical time. Dad was an accountant and Mom was a business woman. She was always in sales and had several businesses of her own. She even had a restaurant in The Bishop Arts District before it was such a hip place. She had great Vision and knew that place was going to be a hot spot. I think I get my business sense from her. My parents were awesome and both sides of the families were so cool, loving and supportive. Mom and Dad would have parties every now and then. I was always so excited to have people coming over to our house. Everyone just hung out, laughed and laughed and laughed, had so much fun, no drama, everyone supported each other. That was such a good thing to see at a young age how people get along. This is where the laid back part of my personality comes from. My Dad played guitar. I was mesmerized when he would have people over to jam. They would get together in the huge back room we had. I was so fascinated with the guitars, mics, drums, PA and the sounds that they were making and al the fun they were having. The smiles on their faces. The way they communicated with each other thru sounds and songs. I wanted to know how to do that. My Dad showed me how to play a G chord on his Martin D28 guitar that my Mom had bought him for one of their anniversaries. I still have that guitar and still play it to this day. It's a great guitar. That is where I get the music from. Dad was always playing records. Jimmy Reed, Elmore James, Waylon Jennings, Merle Haggard and so much more. The house was always filled with music, mostly rhythm and blues and country. I used to jump around in my room, like so many other kids, to Kiss records. That's how I got into the Rock and Roll side and that is what made me want to become a rock star. I remember the exact day I said, "if I'm gonna do this for real, then I need to learn to play the guitar for REAL!" They got me a little guitar to start. Then they saw how serious I was and how advanced I became just by teaching myself by ear. Listening to records and figuring out how to play guitar by ear was such a GREAT thing to happen for me. Training your ear and crafting your musical intuition is something you can't learn on YouTube. After a while, they got me hooked up with guitar lessons at The Melody Shop at Prestonwood Mall with a great player and teacher named Bill Meloy… aka Beldar. This was such an influential time in my life as I got to hang out at the cool music store with these cool guys and musicians and play all these different guitars. It was a very supportive environment as these people took me in and recognized that I loved the guitar and music so much. When I got into high school, I was proficient enough at guitar and music that I got into the high school pop band, "The Showboaters". They had 11 vocalists, 2 keyboards and rhythm section with guitar, bass and drums. I was the only Freshman that had made it, at that time. I played all 4 years for that group. That taught me quite a bit about preparing songs for performance, being prepared and running rehearsals and playing with others, putting on large shows, reading charts, etc. During this time, I was fascinated with the show Late Night with David Letterman and the band on that show… The Most Dangerous Band in the World. I wanted to be the guitar player, Sid. I loved that yellow Charvel guitar he played. But, I was more fascinated by the rhythm section…. Anton Fig on drums and Will Lee on bass. These cats played with everyone. And I mean EVERYONE!!! And that was what I wanted to do. Fast forward… years later… I am writing music for my second release "Start of a New Day". I already knew I was having Dan Wojciechowski play drums and I was thinking who I wanted as his rhythm partner on bass. The first name that came to my mind was Will Lee. I was like, "hahaha… good luck with making that happen." Then, I thought of my Mom and her work ethics and she would've said "Nothing will happen if you never try". So, I got up off the couch, went into my studio and started trying to get in contact with Will. By then end of the day, we were on the phone with each other for about an hour and have been great friends ever since. Will has been a huge support and influence in my life. Not only musically, but just personally. When I was going through some difficult times years and years ago, he always made time to call and check in just to see how things were going. When I needed to get out of Dallas for a bit to just get away I went to New York a couple times where we played some shows at The Bitter End. That was a real thrill. Playing in New York City with one of the greatest musicians of our time. I still have to pinch myself that THAT happened. Will is also featured singing on my Wife, Chaz Marie, new self titled EP on a tune called "Take Me Away". When I was growing up, I saw how much my parents loved each other. I knew that's what I wanted. When I met Chaz, it was everything and MORE than I ever expected or wanted in a relationship and in love. She is such an amazing woman in the way she loves, supports, encourages and balances me out. Not only are we perfect for each other but we get to make MUSIC together. She's such a powerful and strong personality. People have said that when we got together we became a power couple. I don't know what that all entails, but I think I'm starting to figure that out and understand. I am very proud of her and what we have together. My next release is coming out this year. It features Will Lee and David Deshazo on bass, Dan Wojciechowski and Sean McCurley on drums. Rob Arthur on keys, Milo Deering on steel and violin and it features some other friends and mentors like Monte Montgomery, Oz Noy and Brent Mason. It's going to be very fun to listen to!!
Let's talk shop? Tell us more about your career, what can you share with our community?
My genre is a very unique specialty. Being a fan of Hendrix, Eric Johnson, SRV, Steve Vai and so many great guitar players, I have always made guitar my focus point 100%. The music I write is instrumental. Sometimes I start with a melody. Sometimes I start with a rhythm. Sometimes I start with a beat or a chord progression. Inspiration happens anywhere at any time. I think that's what makes my music a little different. I try to create sonic landscapes and different vibes. I don't always worry about trying to play 1,000,000 notes in a song. I like to focus on melodic ideas and rhythmic ideas. I focus a lot on the TONE of the guitar. Since I don't really sing too much, that's MY voice. The TONE of the guitar is so critical. It has to be pleasing to the ear of the listener. I am always trying to progress. I'm always learning new things about the guitar. Always striving to become better. I am always open to ideas. Again, inspiration can from anywhere. I can hear a car coming down the street and I can hear a rhythm in the way it is hitting the pavement. If I'm open and receptive, then that may spark a whole song.
If you had a friend visiting you, what are some of the local spots you'd want to take them around to?
Well, I would probably start out in Grapevine. This is my favorite town. You have Farina's (one of my favorite places to hang at, eat at, and play at). Then, you have Tolbert's. Good old Texas chili and live music. I would probably take them to McKinney to the Cadillac. Another home away from home spot. If we were feeling fancy, maybe hit up Chamberlain's Steak House. We would have to get a burger at Kenny's Burger Joint or take them to the original Keller's Burger place in Dallas.
Who else deserves some credit and recognition?
Shoutout to Chaz Marie, my soulmate and partner. HUGE shoutout to all my band mates: Sean McCurley, David DeShazo, Will Lee, Rob Arthur, Milo Deering and Dan Wojciechowski. Huge shoutout to some mentors and great friends like Monte Montgomery and Oz Noy. Shoutout to my buddy Sam Swank for being such a great friend and keeping my precious guitars in check. Shoutout to all my local music store entrepreneurs like Jimmy Wallace and Jimmy Wallace Guitars, Tommy Robert's and the Tone Shop, Brian Meader at The Guitar Sanctuary… all these guys have taken great care of me. HUGE, HUGE, HUGE shoutout to one of my best friends, Steve Mueller. This man is the definition of TRUE friendship and TOTAL SUPPORT. He has personally helped me in so many ways I can't even count. His band, Highway 31, is one of my favorite bands. Any chance you get to see them live or checkout their YouTube videos you should treat yourself and do so.
Website: www.Quintenhope.com
Instagram: Qhope71
Twitter: Qhope71
Facebook: FaceBook.com/qhopeproductions
Youtube: Quinten Hope
Image Credits
Cal Knapp Chris Sanders ~ Sanders Photography Danny Work JW Hammett
Nominate Someone:
 ShoutoutDFW is built on recommendations and shoutouts from the community; it's how we uncover hidden gems, so if you or someone you know deserves recognition please let us know 
here.