We had the good fortune of connecting with Nadim Ahmed and we've shared our conversation below.
Hi Nadim, have you ever found yourself in a spot where you had to decide whether to give up or keep going? How did you make the choice?
This is probably one of the most essential question to keep in the back of your mind when starting a new venture. Some give up too early and some never give-up. There is bravery and respect in not giving up and that's why we tell our kids "Just keep swimming" -Dora, Finding Nemo. But the question is not about the person, it's about the business. And the answer depends on one thing, The Customer. Yes, we do what we do for our family, for money, for our passion, but without providing value to the customer, none of it will exist. If you are not the best or a unique solution for the Customer's problem, then you should not waste your or your customer's time. Imagine yourself as the turtle in the race with the rabbit. It's a great story but the turtle isn't too smart, he is never going to be as fast as the rabbit, the only way he can win is when his competition messes up? Not a good way to do business or really anything. "Everybody is a Genius. But If You Judge a Fish by Its Ability to Climb a Tree, It Will Live Its Whole Life Believing that It is Stupid." – Albert Einstein. First thing the business and the entrepreneur needs to do is figure out its wheelhouse, its core strengths and weaknesses. If life gives you a heavy shell on your back, don't ignore it or complain about it. Use it and make the best next move. The COVID-19 being a great example of that. Don't look to the past, this is point zero, this is the card you were dealt, where will you go next? Once you figure that out, then and only then, be passionate and focused enough to continue to be better than your competitors and be driven enough to continue to push through endless number of barriers. "I fear not the man who has practiced 10,000 kicks once, but I fear the man who has practiced one kick 10,000 times." – Bruce Lee. Unlike the turtle, don't just keep going to prove something, do what is the best use of you from this point forward. Push through, fight all the barriers, and don't stop, but only if you are going the right direction. Ofcourse, this leads to a bigger question of which direction should you take? I don't know but by trying and failing, I know which ones not to.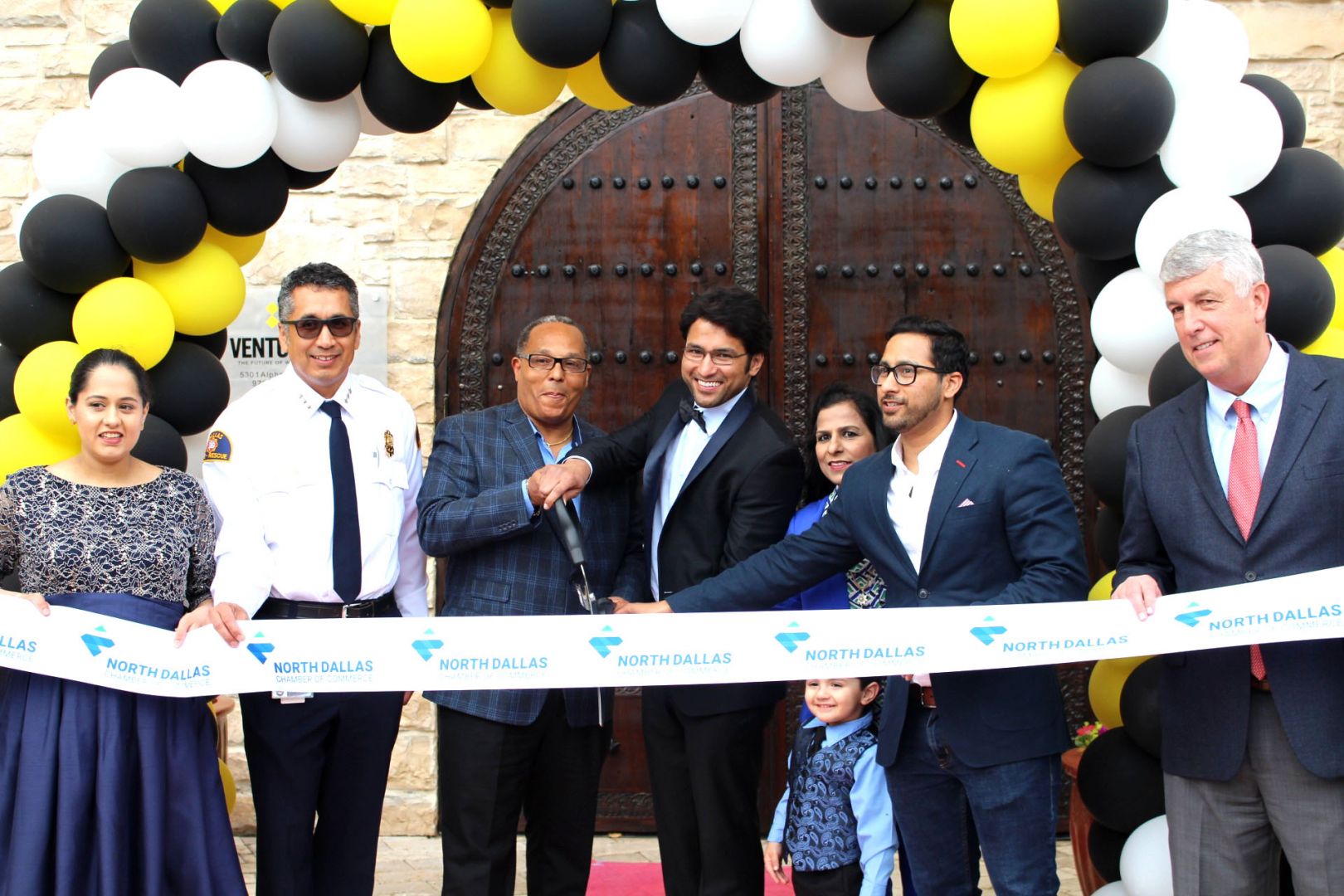 Can you give our readers an introduction to your business? Maybe you can share a bit about what you do and what sets you apart from others?
We provide a beautifully designed premium coworking space next to the Dallas Galleria. With high ceilings, floor to ceiling windows, high-end furniture, unlimited gourmet coffee, a community of entrepreneurs, networking events, and concierge service, it is an inspiring place where you can actually enjoy working. Along with the experience, we also provide endless amenities including an inviting lounge, a large training room, hi-tech meeting rooms, noise insulated private offices, nap room, phone rooms, ultra-fast internet, cleaning service, video studio, podcast studio, and the ability to work for any of our global location. What further sets us apart are two things. One, we provide a professional workspace that's more than a cool and fun place to work, but not too rigid to kill your soul when you walk in. Second, it is franchised owned. I am going through the same experiences as most of the members here. We work together. I not only try to use the members as vendors for all Venture X locations, but also continuously work daily to make sure they make the right connections and have the right resources to succeed. I am here to help them and for them to reach me directly with any issues. We cater to the member's need and provide all types of flexibility. From virtual offices to month to month contracts; from members that only work couple of hours a week to members who use our office space as a retail shop. I always wanted to make work a better experience. A place where you can enjoy spending your day. We all care about how our home looks and feel but don't give the same importance to a space where we need to be productive, creative, and give more of ourselves to. I am proud to be one of the first to sign a Venture X franchise and now there are more than a 100 in just 2 years. We aren't trying to be anyone, we just want to be authentic, learn from our surroundings, and provide the community with true value. With this, along with my member's support, we were able to expand and double the size of our space after being open for just a little over a year.
If you had a friend visiting you, what are some of the local spots you'd want to take them around to?
I love movies, food, dancing, basketball and ping pong. After we get done with all that, then the Dallas Aboretum, Perot Museum, Stockyard, restaurants at Trinity Grove, more food at Babe's in Frisco, ice cream at Chills 360 in Deep Elum, and some more appetizers at Legacy Hall. Lastly, end the trip with a visit to the Venture X by the Dallas Galleria!
The Shoutout series is all about recognizing that our success and where we are in life is at least somewhat thanks to the efforts, support, mentorship, love and encouragement of others. So is there someone that you want to dedicate your shoutout to?
Where I am at this point of my life is because of many people and many things. I am grateful to have a supportive wife who believes in me, a mother who pushed me to be better, and kids that taught me what really matters in life. I am also thankful to the entire Venture X and UFG team for the help and support and I am appreciative of my staff members treating the business as their own. And lastly, I am thankful to God for putting me where I need to be.
Website: https://venturex.com/locations/texas/dallas-by-the-galleria/
Instagram: vx_dallas_galleria
Facebook: www.facebook.com/VentureXDallasbytheGalleria