Meet Miracle Austin | YA/NA Author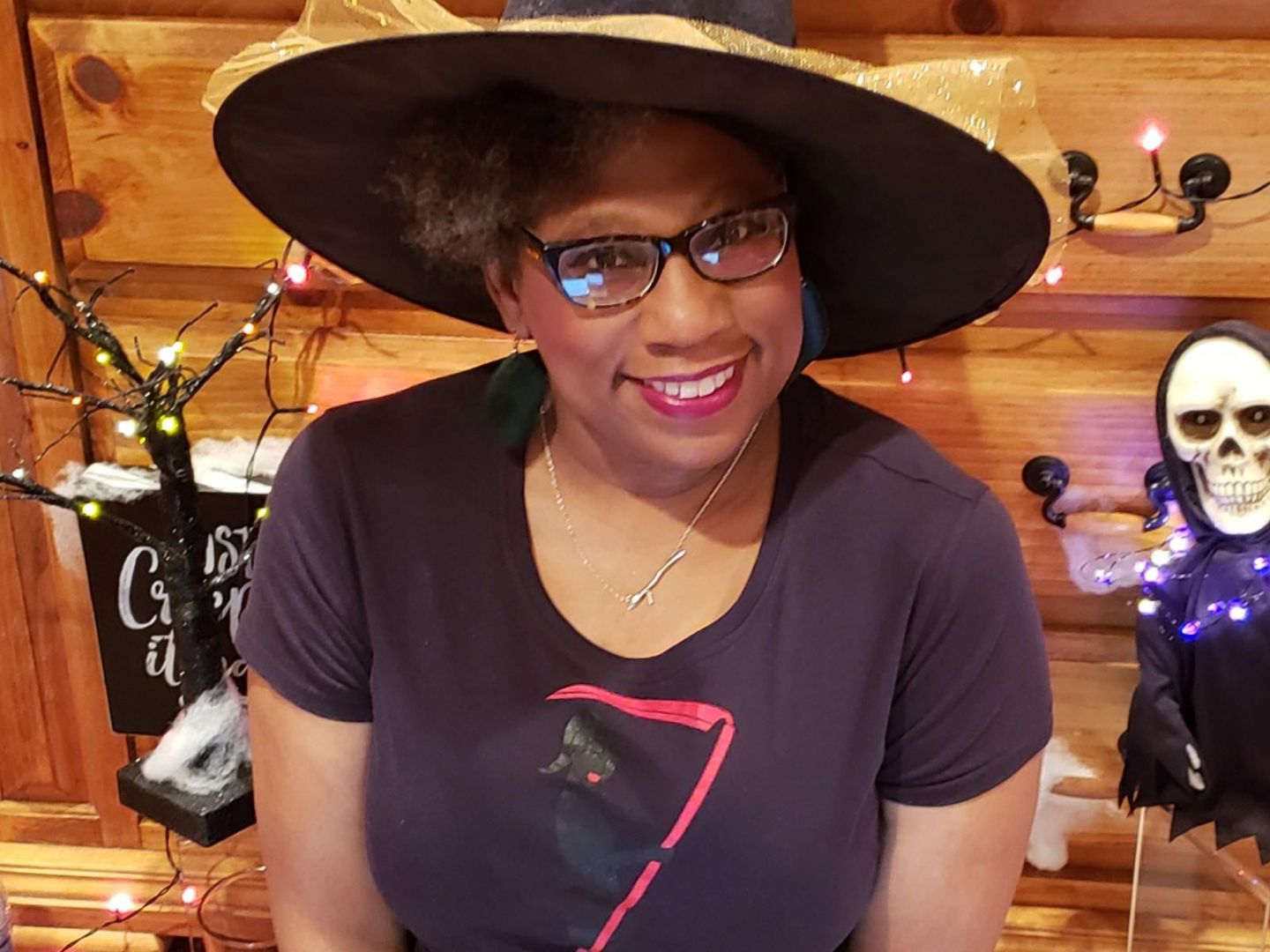 We had the good fortune of connecting with Miracle Austin and we've shared our conversation below.
Hi Miracle, can you share a quote or affirmation with us?
I have several quotations that inspire me, but this is one by C. S. Lewis, which I remind myself of frequently: "You are never too old to set another goal, or to dream a new dream." These words inspired me to fulfill my dream to become an author in my early forties. Initially, I figured I wasn't young enough to pursue a new goal. When I stumbled upon Mr. Lewis's quotation, I paused for several minutes and realized I wanted to build a new dream, because I had something to share with others. This quotation continues to give me fuel whenever I feel empty or try to convince myself to terminate my writing dreams.
Alright, so let's move onto what keeps you busy professionally?
Salutations, my name is Miracle Austin. I'm a medical social worker by day and a YA/NA author–horror/suspense are my favorite genres–at night and on the weekends, whenever I'm not watching a series or movie on one of the streaming platforms or reading a book. I never planned on becoming an author. I started writing in the sixth grade mostly free-verse poems. Lyrics from the 80s' love songs inspired me. When I think back now, I wrote my first short story when I was in the seventh grade. It was about a 13-year-old boy, Jobie Harper. He was spending his last summer with his best friend, dreaming about kissing a girl for the first time, and trying to come to terms with his untimely death. I wished I would've kept a copy of it, but it was thrown away years ago. I wrote off and on throughout high school and college. I really enjoyed my sociology and children's literature classes the most in college–they usually had interesting writing assignments. I wasn't fond of my English class during my first semester as a freshman. In fact, I almost gave up writing anything else after my meeting with my English professor. I'll call her Professor Z. Professor Z was an amazing writer and extremely intimidating. When you heard her heels stomping down the hallway, the talking and whispers ceased before she entered the classroom. Several weeks before winter break Professor Z called me to her office. I had a bad feeling before I attended the meeting. During the meeting, she told me to prepare myself for a low "C," if that for her class due to my writing not improving. Feeling so defeated after that meeting, I returned to my dorm room in tears. I didn't even go out dancing that weekend, something I loved to do, especially at the Lambda Chi House. I did some serious self-reflecting and a little voice inside of me kept telling me, "Don't you dare take that. Do something!" So, I did. I spent more time at the campus library to research three more papers due before the end of that semester and reviewed writing chapters. Professor Z ended up inviting me to the end of the semester event, Good Papers Reading Event, where I read a short excerpt from one of my papers to a group of peers and professors. In the end, I scored an "A minus!" I shocked myself. That experience taught me to not believe what someone else may tell you about yourself. It's up to you to believe what you wish about yourself and sometimes you have to do something different. My writing terminated after I graduated from graduate school and started in the workforce. Later on, in my adult life, I experienced a very dark time and found myself almost lost there. I stumbled upon a private online, writing group almost eight years ago with diverse, writing prompts. I started submitting and rediscovered something I'd been missing for a long time, how much I really loved writing. In fact, writing saved me… I found a ladder and began to climb out of my darkness. A reviewer in the writing group sent me a comment about my writing style and suggested how I should submit my works to ezines, magazines, and anthologies. I doubted myself a lot and C.S. Lewis's quotation inspired me: "You are never too old to set another goal or to dream a new dream." So, I decided to take that hesitant leap to send my works out into the world. I received so many rejections–some were helpful while others weren't. I almost gave up again until one day I had a message waiting for me in my email box about my first free-verse poem with a mini-story finally being accepted. My confidence levels began to blossom, and I continued to submit more of my works. Guess what? I received more rejections than acceptances. Eventually, the rejections made me stronger. Today I 've written multiple short stories, free-verse poems, a YA supernatural trilogy ("Doll"), and an eclectic collection of diverse poems and short stories ("Boundless"), which is what I'm most proud of. I never imagined that I would write stories for young adults. My mind was focused on writing for adults. A promising, past publisher told me once that my stories seem to fall into the young adult category. So, I thought about what he told me and realized he was right. Young/new adult stories became my passion. I love to reflect back on my teen/college years and struggles, read teen stories, and to watch teen series/movies. I like to thread various social awareness themes into my stories when opportunities arise. I really enjoying weaving a moral inside some my stories, too. My exposure to horror/suspense worlds occurred prior my middle school years. My mom used to listen to an AM radio station on Friday nights–pre-recorded creepy stories. I was sold instantly and couldn't wait until the next airing. Horror/suspense just meshed with me from my first dance with it. I craved it, minus the horror that deals with possessions. Seizing my writing dream was definitely not an easy journey, but so worth it, because it gifted me hope, allowed me to reinvent myself as I never thought I could, opened unknown doors for me to walk through, and introduced me to some of the most wonderful people that are now a part of my life. Perseverance and believing in myself are two, vital ingredients that pulled me through my various obstacles in my life years ago and still to this very day, including a few positive cheerleaders who gave me ongoing encouragement. It's vital to have a small group of those true cheerleaders–those who support you unconditionally, and you feel totally safe to talk to about anything–in your corner. We're all human and negativity can bruise us mentally, psychologically, spiritually and emotionally. This is where our cheerleaders come in to assist us. If you don't possess those kinds of cheerleaders, then seek out positive affirmations or whatever tends to make you laugh or smile to build yourself up. There's so much out here that can knock us down, which is why positive outlets are vital for any artist or non-artist. Never allow anyone to dismiss your dreams or tell you that you're not good enough. Guess what? You are awesomeness, so soar! BOOM! "Just remember that Dumbo didn't need the feather; the magic was in him." ~Stephen King~ Furthermore, I want to share a little more about my trilogy, "Doll." It's a coming-of-age, supernatural love story, which deals with outcasts, friendships, bullying, grief, suicide, revenge, sacrifices, teen domestic violence, racism, free-will, a new identity struggle, supraism, magic, and a whole lot of twists and turns. "Doll" was only meant to be a short story that evolved into three books. "Doll" won second place in the Young Adult category in the Purple Dragonfly Awards a few years ago–I continue to be very proud of it. I hope my works inspire my readers and leave them with lingering thoughts. In late March, one of my free-verse poems, "Prowler," will be published by Sirens Call Publications. A few of my stories have had the honor to be featured within this fabulous ezine. Finally, I'm a huge Marvel/DC/Horror/Stranger Things Fan~Girl. These universes allowed me to crawl out of my shyness cocoon, which designed my invisible cape of strength and endurance. I enjoy adding components of the fandom worlds in some of my stories. Wonder Woman, Captain American, Blade, Kevin Wendell Crumb, Freddy Krueger, and Michael Myers are a few of my faves. I love to attend diverse book festivals, attend school visits, and comic cons–now all virtual. When I attended the comic cons in person, I always loved to watch all the cosplayers parade in my direction. I found their unique costumes just mesmerizing and their energy levels… simply magical! I believe people need to escape from their realities for a little bit and be whoever they desire to be. Comic cons allow them to do just that. I've seen this magic many times before with my sweet hubby, when he cosplays. It's as if once the cosplayer takes on his or her character of choice, then he or she can dwell in that extraordinary dimension and share it with others. Plus, I believe that cosplaying boosts self-esteem for some, especially when others are watching that cosplayer and requesting to take selfies. Cosplayers are natural celebrities, and you never know who you may bump into at a future comic con. P.S. Dream up whatever ignites your inspirational paths…
Let's say your best friend was visiting the area and you wanted to show them the best time ever. Where would you take them? Give us a little itinerary – say it was a week long trip, where would you eat, drink, visit, hang out, etc.
The places I would take my best friend and/or recommend to visit in Waco, Texas, would be Magnolia Market at the Silos, Fixer Upper Tour of Waco, Dr. Pepper Museum, Waco Mammoth National Monument, Waco Suspension Bridge, Doris Miller Memorial, Mayborn Museum Complex, Cameron Park Zoo, Waco Hippodrome Theater, and we would figure other the rest together. As far as restaurants, there are several in the downtown area we would explore, including food trucks.
Who else deserves some credit and recognition?
Absolutely, the beautiful and gifted Miss Jackie Smith (Jacqueline E. Smith) shared this wonderful opportunity with me. She's a brilliant author and phenomenal friend to me! Please check out her amazing books on Amazon and visit her website.
Website: www.miracleaustin.com
Instagram: @MiracleAustin7
Twitter: @MiracleAustin7
Facebook: Miracle Austin Author
Other: @Tall.dark.and.darcy
Nominate Someone:
 ShoutoutDFW is built on recommendations and shoutouts from the community; it's how we uncover hidden gems, so if you or someone you know deserves recognition please let us know 
here.