We had the good fortune of connecting with Mel Brown McGinnis and we've shared our conversation below.
Hi Mel, is there something that you feel is most responsible for your success?
The most important factors behind my success are being intentional and believing in God for greater. I believe that success is intentional, and you have to do it on purpose! Success doesn't just fall out of the sky. You have to work for it. Success at anything in life requires you to take the time to seek out your passion and your purpose, set your goals, identify your path, and commit to executing your plan. A dream without a plan is just that, a dream. I've been so fortunate in my life to be blessed with many, many talents, and I love sharing the gifts that I've been given to inspire others. Seven years ago, I was at a crossroads, and I can remember not really knowing what to do with my life. I spent about six months crying and praying and crying and praying and crying and praying on a daily basis. One day, I said to myself "today is the last day I'm going to spend crying." From that moment forward, I made the decision to live my life on my terms. I spent the next two weeks creating a plan for my life. I wanted to take my life to the next level so I knew I had to step it up. I focused on setting goals and strategies to improve my career, my finances, my personal life, my spiritual life, my health, and my relationships with other people. Nothing that I've achieved in this space of time has been by happenstance. I believe in God for greater, and sometimes God has a bigger vision for your life than you ever could have imagined.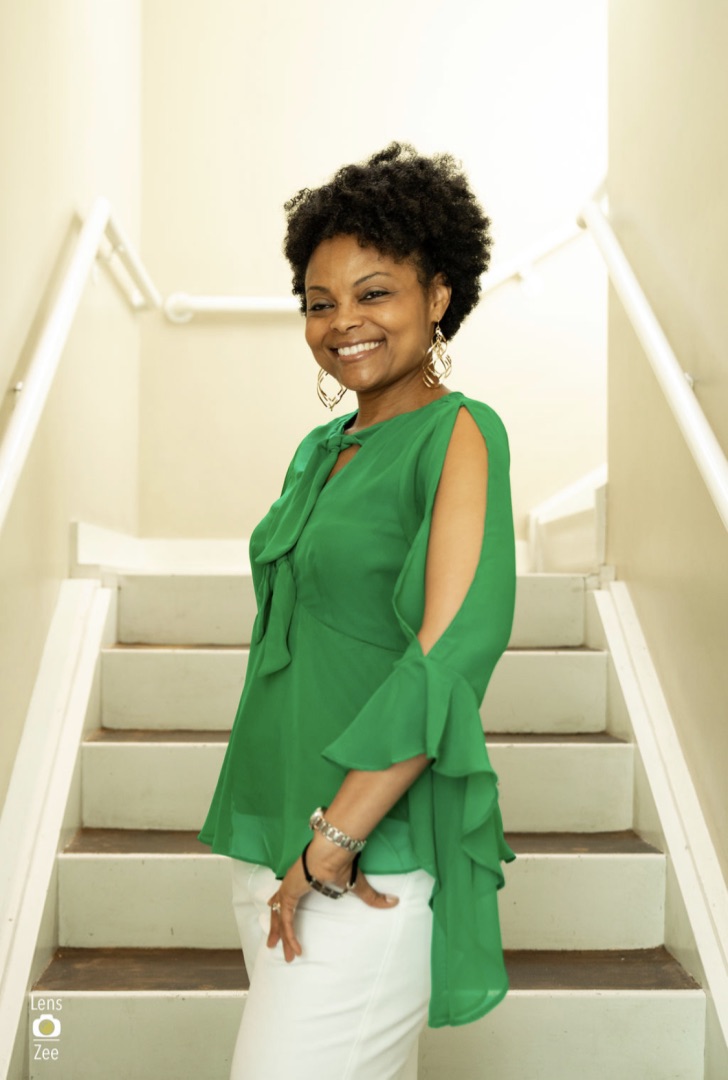 Can you give our readers an introduction to your business? Maybe you can share a bit about what you do and what sets you apart from others?
My professional and creative outlets keep me plenty busy and have afforded me the opportunity to wear many hats. I am an attorney, author, poet, publisher, sports agent, life coach and motivational speaker. I love being an attorney and helping my clients achieve their goals, but I also love exploring my creative side and being a small business owner. In the legal world, I've been practicing law for over 18 years advising local government entities and non-profit boards and commissions. I'm most proud of the work I've done in helping to develop commercial and residential projects to revitalize and rebuild communities. After practicing law for many years, I really wanted to expand my career and tap into my creative side. For as long as I can remember, I wanted to own a sports and entertainment company. In 2018, I was blessed to realize that dream. I started a small consulting firm, MPowered Sports and Entertainment LLC, to publish my creative works, and to assist athletes and artists with the business of the sports and entertainment industries. What I didn't know in the beginning was that the hardest part about venturing into the sports and entertainment world would be getting clients. You have to know the business like any other industry, but you must understand that this business is not about who you know, it's about who knows you! Networking and building relationships are critical. It takes time so don't be discouraged. Once I broke that mold, it got easier from there. In the literary world, I've been blessed with great success as an author since the release of my first book, "Reflections of Life: A Collection of Poetry, Prose, and Images" in 2018. One of the initial challenges I had to deal with was the decision to self-publish. I didn't want to go through the obstacles presented by trying to get a book deal, so I started my own publishing company to publish my book. The challenge of being a self-publisher is just as it sounds, you have to do everything yourSELF. Before you venture off to write and self-publish your book, understand that you have to file all copyright and ISBN applications, do all of the advertising and media promos, set up and manage the website and all social media platforms, negotiate with the printing company and distributor, do all of the bookings for appearances, editing of the layout, setting up purchasing options, and the list goes on and on. Most importantly, unless you have a sponsor, or other means of generating revenue for your book, you usually have to pay for everything up front and then promote the book on the back end in hopes of making a profit after expenses. Thankfully, I was blessed to publish not only my first book of poetry, but I was also able to publish my first book of nature photos through my publishing company, MPowered Publishing, both of which I'm happy to say have been extremely successful. But I had to put in the work, and I'm still putting in the work. The rewarding thing about the success of my books, is that success of these two projects has led to other projects and being able to work with new authors to publish their works through my publishing company. In addition, my poetry has been featured in a full-length film where I made a cameo appearance as myself, and I have been a featured author on local radio shows, book club gatherings, and as a spoken word artist at local literary events. My book has also been nominated for a literary award for 2020! Coming soon, I'm really excited about two projects that I'm working on that I hope will benefit audiences greatly. My next book, which is due out this fall, is a guide on setting and achieving goals. In 2021, I'm planning a collaboration that focuses on eliminating the stigma of mental health issues. I believe what sets me apart is that I never give up on my dreams, and I've learned over the years to be strategic in who and what I give my energy to. I never say "no" to an opportunity to make a difference in someone's life. It's a very small world and you never know who you might meet that needs to hear your story, or who may be inspired by it. If I can inspire just one person to live their life on their terms and seek happiness in their lives, then I've done what I set out to do. God has blessed me tremendously on my journey to success. My job is to bless someone else.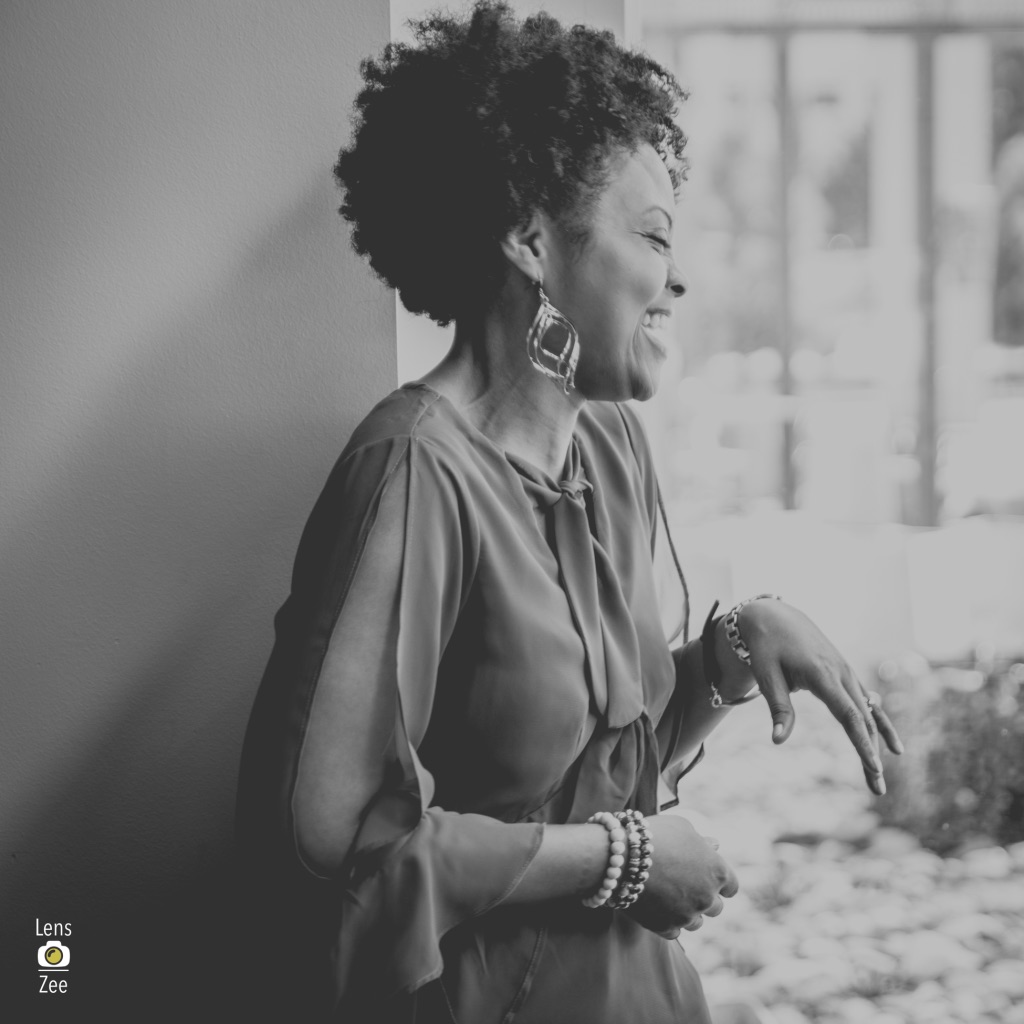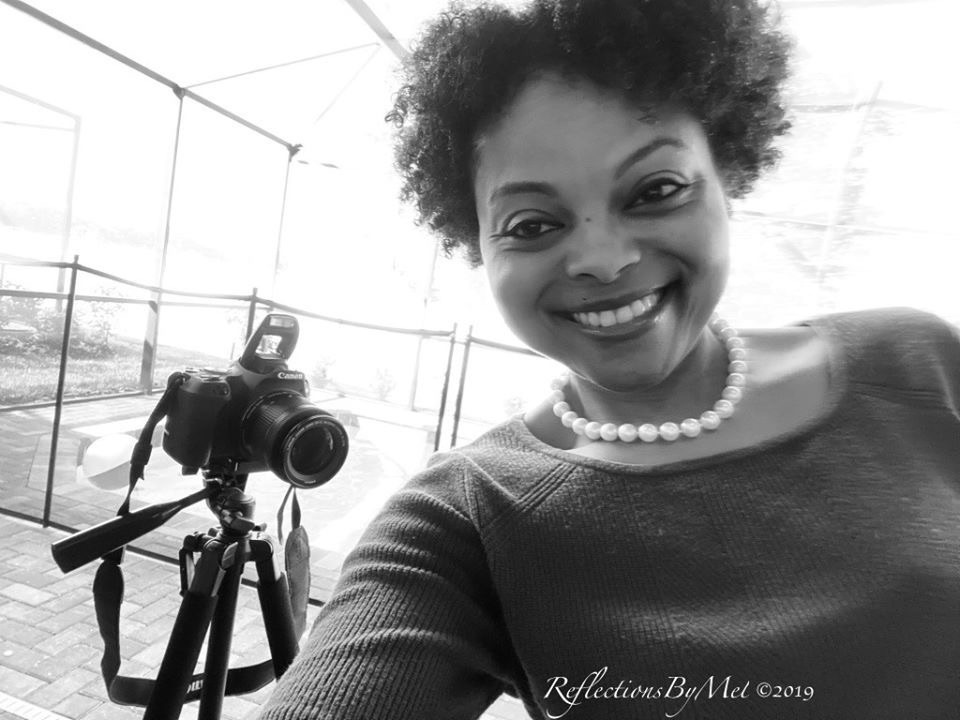 If you had a friend visiting you, what are some of the local spots you'd want to take them around to?
The great thing about the Dallas/Fort Worth Metroplex is there is always something cool to do! Now, I must give my COVID-19 disclaimer, so what I will say is when things get back to normal, a great week in this area would include arts, sports, great opportunities for some live music or comedy, culture, shopping and great food! I would start the culture immersion with stops at the Modern Museum of Art in Fort Worth, the African American Museum of Dallas, and the George W. Bush Presidential Library and Museum in Dallas. Catch a live play or spoken word show at the Black Academy of Arts and Letters at Fair Park in Dallas. For sporting events, of course whatever is going on at AT&T Stadium in Arlington, or the Star in Frisco, home to the Dallas Cowboys. Depending on the time of year, maybe catch a basketball game or live concert at American Airlines center, home of the Dallas Mavericks. Texas Live is also a new venue in Arlington that hosts viewing parties of local sporting events. For some laughs, I love the Arlington Improv, which hosts nationally known comedians as well as local talent. One of my favorite smaller spots is Black and Bitter Coffee and Books in Duncanville. It's a quaint little coffee shop that has regular open mic nights featuring local authors and poets. You can't come to DFW without going shopping, so visiting locations like the Galleria Mall in Dallas, Premium Outlets in Allen and Grand Prairie, and a variety of shopping at the Arlington Highlands. If you like getting out in nature, going for a bike ride or hike at the Cedar Hill Mountain Nature Preserve and trail is a must. You could literally hurt yourself eating here in DFW at amazing eateries like Pappadeuax Seafood Kitchen, Texas de Brazil, Texas Roadhouse if you're a steak lover, Pappasitos for local Tex-Mex, a trendy little vegan spot called ITSO Vegan in Grand Prairie, some of the best catfish ever at TJ's Catfish and Wings in Arlington, and if you like sushi, Piranha Killer Sushi also in Arlington. I doubt you could get this all done in a week, but the options are endless, you would never get bored, and it's almost a given that we'll see you again in DFW!
Who else deserves some credit and recognition?
Life is about relationships. I have been blessed to have relationships with some pretty awesome people throughout my life. I will start with saying that a great deal of my success is attributed to my loving, supportive husband. Having his support made me comfortable enough to take a chance on moving my career and creativity to the next level. Of course, my family has always been super supportive of anything I've set out to do. Their love, encouragement and support have truly been a God-send for me. As for organizations, the amazing, phenomenal women of Alpha Kappa Alpha Sorority, Inc., have had a profound impact on my life. I have developed life-long relationships from this organization, and I'm so thankful that I have been able to take the lessons learned as a member and successfully apply them to all aspects of my life. Creatively, I have been inspired, supported and encouraged by the beautiful Angie Ransome Jones, who is a best-selling author and ghostwriter, and the phenomenal Dr. Shelia Samone Brown, who is a publisher and filmmaker. Both of these wonderful women encouraged me to publish my first book. I had the pleasure of witnessing their processes and their successes, and I was inspired to take my own creative journey because of these women. I am a lover of words so I have been influenced by many writers in my life. Some of my favorites are "I Know Why the Caged Bird Sings" and timeless poetry by the incomparable Dr. Maya Angelou, "The Warmth of Other Suns," by Isabel Wilkerson, "To Kill a Mockingbird" by Harper Lee, and any novel by John Grisham!
Website: www.melbmcginnis.com
Instagram: authormelmcginnis
Linkedin: https://www.linkedin.com/in/maleshia-mel-mcginnis-67050b22
Twitter: @author_mel
Facebook: www.facebook.com/authormelmcginnis
Other: "Reflections of Life: A Collection of Poetry, Prose and Images" available at www.melbmcginnis.com, Amazon.com, or Barnesandnoble.com
Image Credits
Lynsey Walters Sandra Hill Mel Brown McGinnis