Meet Kahlyl McClain | Transformation Coach & Athlete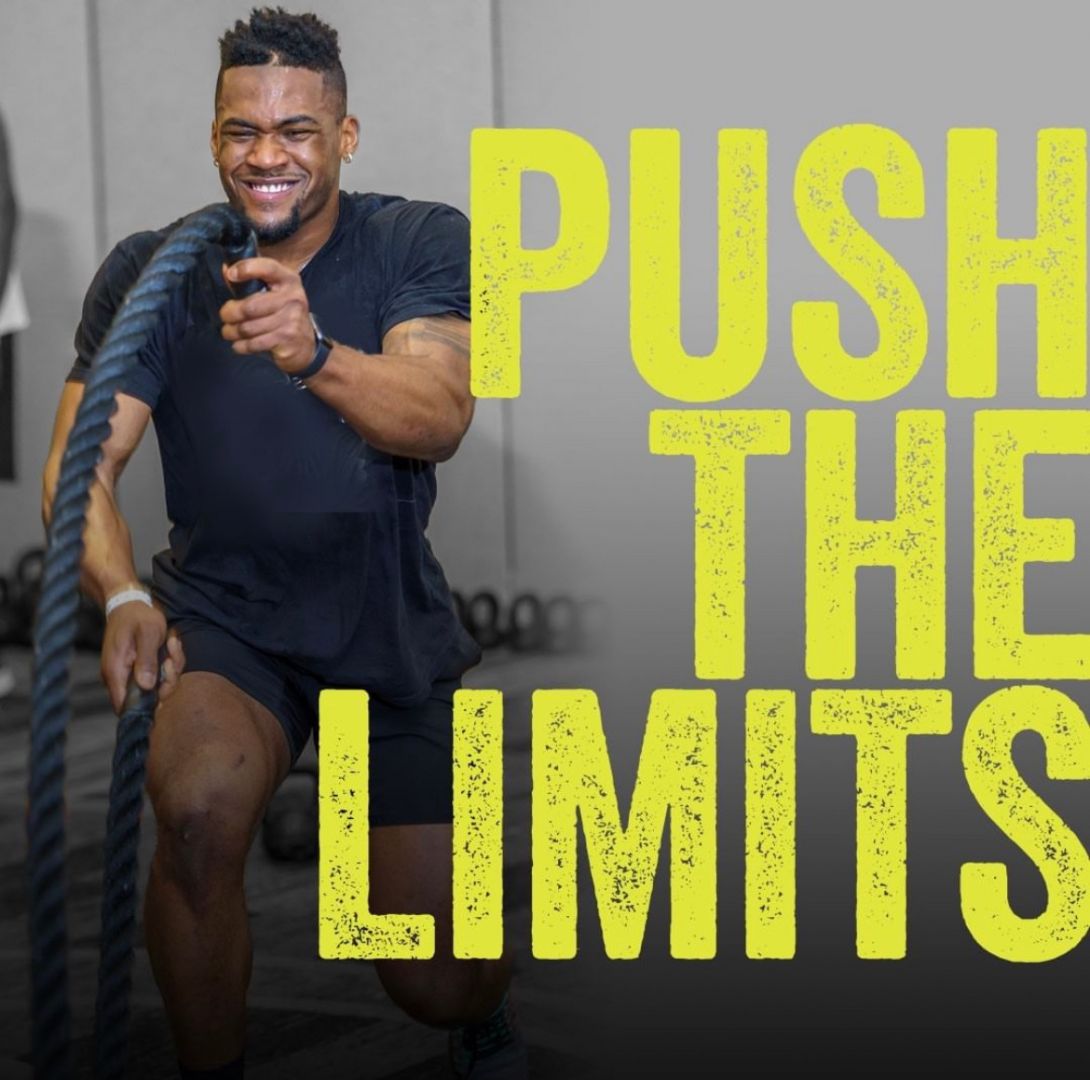 We had the good fortune of connecting with Kahlyl McClain and we've shared our conversation below.
Hi Kahlyl, is there something that you feel is most responsible for your success?
The most important factor behind my success is God. I'm nothing without my lord and savior Jesus Christ. I'm just like any other human being, I get nervous, catch anxiety, procrastinate on task, make mistakes, etc. The only difference between me and anybody else, is that I have a good God that supples limitless energy, ideas, and purpose when I stay in his presence.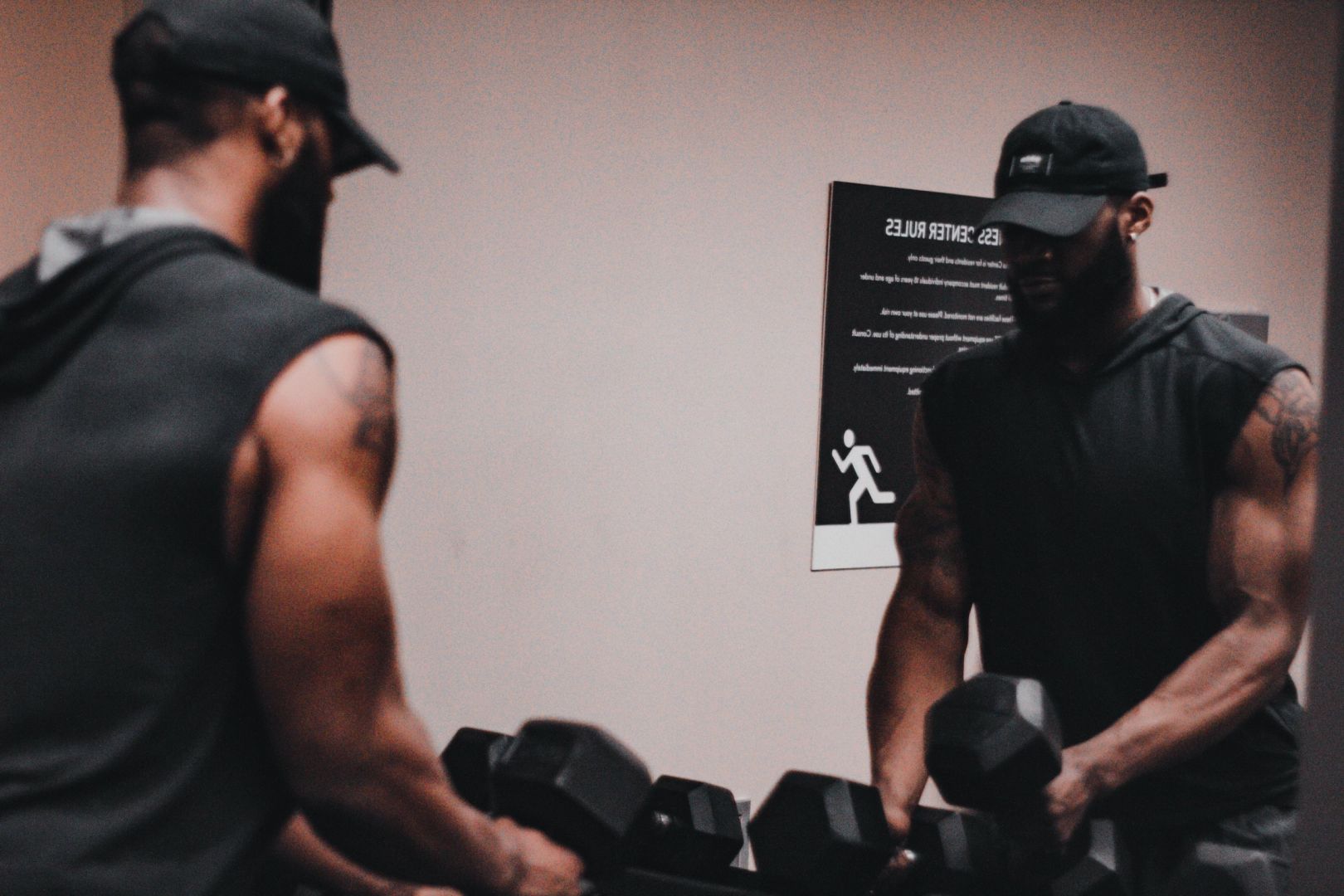 Let's talk shop? Tell us more about your career, what can you share with our community?
So, I'm a Transformation Coach & Men's Physique Athlete.
I've owned my LLC, Fit Kamp 101, for a little over 4 years now (2018). Back in 2013-14 I started my weight loss , and bodybuilding journey as a insecure young kid who was about 14, a solid 160 lbs at 6ft. You probably get the picture right ? I was a little string bean just trying to get bigger for football, and life.
Woke up one morning, and boom just like that, I got tired of me. It didn't even matter that I was getting bullied, I had finally gotten to the point where I was sick of my unhealthy habits. I started with a 10 minute chest, and abs workout video from Julian Michaels, and I never went back.
By the next 3 years, I had fallen in love with bodybuilding , was captain of my football team, and had turned my grades around to become a triple sport scholar athlete (Football,Wrestling & Track) . I honestly felt like I could fly. I loved the new energy, and confidence. Great habits trickled down into bringing positive and effective change to all areas of my life.
After graduating, I went to Frostburg State University and studied Exercise Sports Science, before transferring back home to a local community college to help navigate family matters. Got my first certification, and started working with local Air Force members and families to build a client list. Nothing gave me more joy, than seeing my clients experience the confidence, and results that they wanted so badly.
Within the next 3 years, I interned as a Strength & Conditioning Coach in Baltimore, transitioned to my first Full Time Trainer Role, started studying for my nutrition coaching cert, and had started prep for my first bodybuilding show in 2017. Shortly afterwards, I branded myself as Fit Kamp 101, and by 2020 praise God, I was able to start running my LLC Full Time!
Man , life comes at you fast !
Now, I live in Plano, Texas. I run my LLC in Maryland, from over Instagram & Online Apps. I'm also managing a Kickboxing Studio and prepping for my first show since 2018. The goal overall, is to own a facility where we can have a culture and community of folks who just want to get 2% better, day by day. Would love for my kids to experience ownership and financial security before their adults. (No I don't have kids yet, lol)
It hasn't been a cinderella story by anyway shape or form. Throughout these 5 Years from 2017-2022 , I've been fired, laid off, broke, car almost repossessed, catching rides to the gym if something came up, there was a point in the I was work 3 jobs, and Uber-ing on the side just to make ends meet. All while trying to build an authentic relationship with Christ, but also with myself! Even to this day, it's hard under pressure from yourself, your family, friends, followers etc.
I think the hardest thing for young creatives now a days, is the demand to produce.
It's like your only worth, is tied to your work, and that's NOT how God design your beautiful mind to be. On top of social media era, it's a pressure for everything to be successful immediately, and have popularity. The whole game is just twisted up.
The hardest part of this entire journey, and still is, is remembering no matter how high you get up, how much money you make, or the clothes you own, NOTHING MATTERS EXCEPT FOR HOW YOU TREAT PEOPLE. We have been called to be servants.
My clients are not test dummies, they are not clout, they aren't walking money bags. They are genuine people, who just want to better themselves. That's what it is all about when get down to it.
Long story short, this ain't easy. And this type of life sure as heck isn't for everyone. Both my Grandmother, and grandfather passed this last year. Hardest year of my whole life, and on paper it was supposed to be the best one. God has to be your rock. Life is going flip you around, toss and turn you, and everything. If you remember why you started, and who placed you there the suffering will always be worth it. Romans 8:18. What we suffer now, is nothing compared to the glory God has for us.
If I can sum up what I've learned all the way up to this point is…
1. Don't take ANYTHING outside of your Faith/Your Walk with Christ too seriously. (It's not the deep lol)
2. Create Healthy Boundaries with work, clients, social media, etc , to ensure peace and productivity.
3. Prioritize your mental health. Productivity doesn't always mean work, sometimes it means intentional rest.
4. Have FUN being YOU. Being liked by everybody is whack, and weird. What matters is if you like you, and you strive to be the best you God has made you to be.
5. This was the most important lesson I've had to learn. It hurt like hell , Everybody that helps you and appears that they like you, is not your friend, and just because they're people you don't like or agree with, doesn't make them your enemy.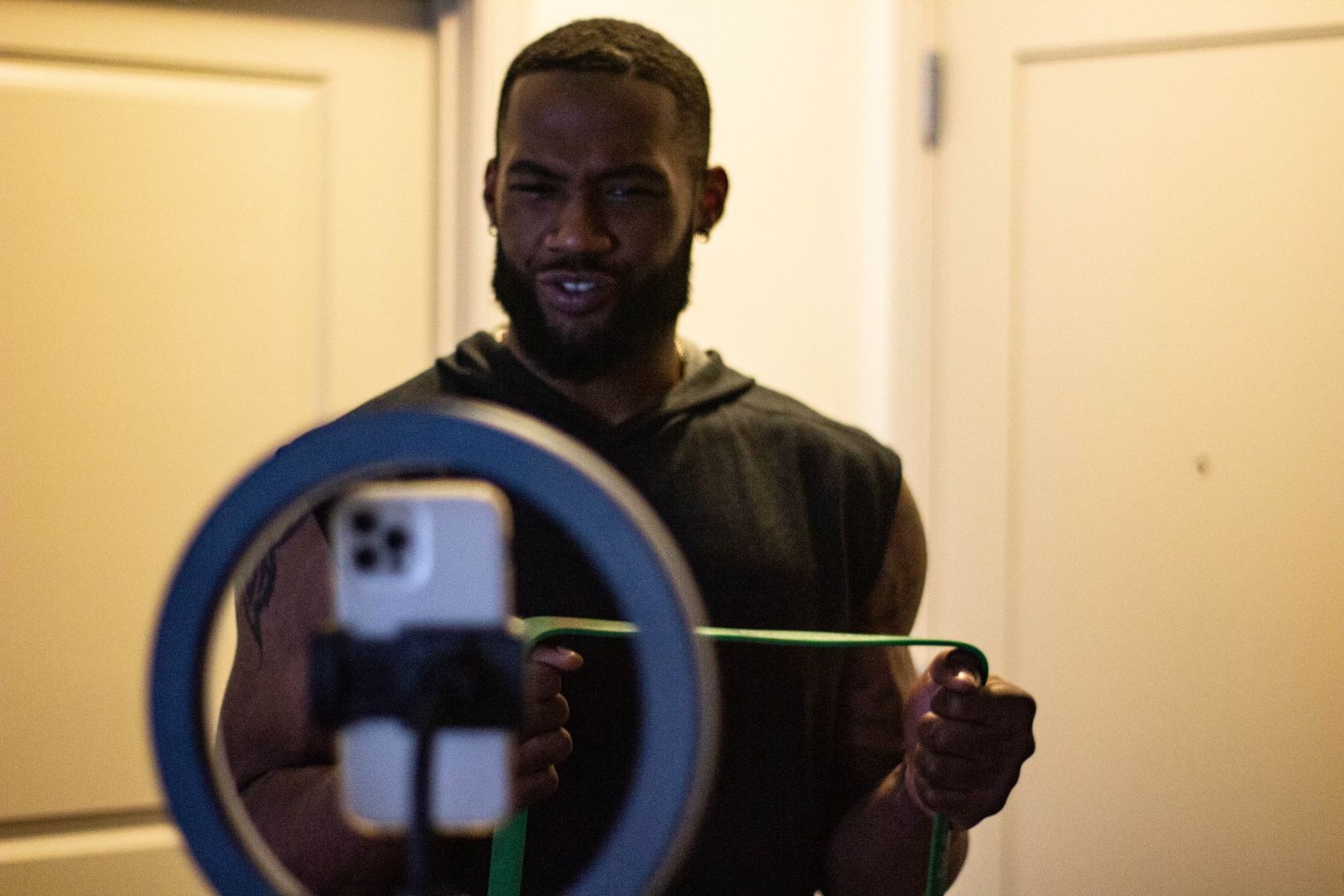 Let's say your best friend was visiting the area and you wanted to show them the best time ever. Where would you take them? Give us a little itinerary – say it was a week long trip, where would you eat, drink, visit, hang out, etc.
Alright, so …
I'm talking everyday, this what we doing. We wake up, boom, go get a crazy good workout in at Cowboys Fit, SaundersFit, or Rockbox Fitness. (Favorite Gyms in Area So Far)
Go get breakfast at Corner Bakery in Plano or Mash'd in Frisco. Pancakes , Bacon, Eggs are literally fire out the furnace. You Know The Vibes.
Go to Legacy West, and shop. Nike store, here we come.
Boom. Lunch time, you know what that mean, it's Taco Time. We slide over to Velvet Taco in Addison. You Need To Get Yourself The Chicken & Waffle Taco. Beware though, before you know it, you ordered 4 every time you go , and now you have to keep an emergency $25 in case you want tacos.
Boom. Now go to Downtown Dallas, and just peep the art. Take some pictures, relax, and enjoy the scenery. From there, the sun is coming down a bit, so You know what that mean?? Dinner lol. Check out T-Desso In Dallas. Took my girl there for her 29th, and this girl started crying her eyes out.
Then after that, relax, go to Happiest Hour in Dallas or Cigar International in The Colony if it's weekend, or go to sleep if it's a week day. That is a wrap!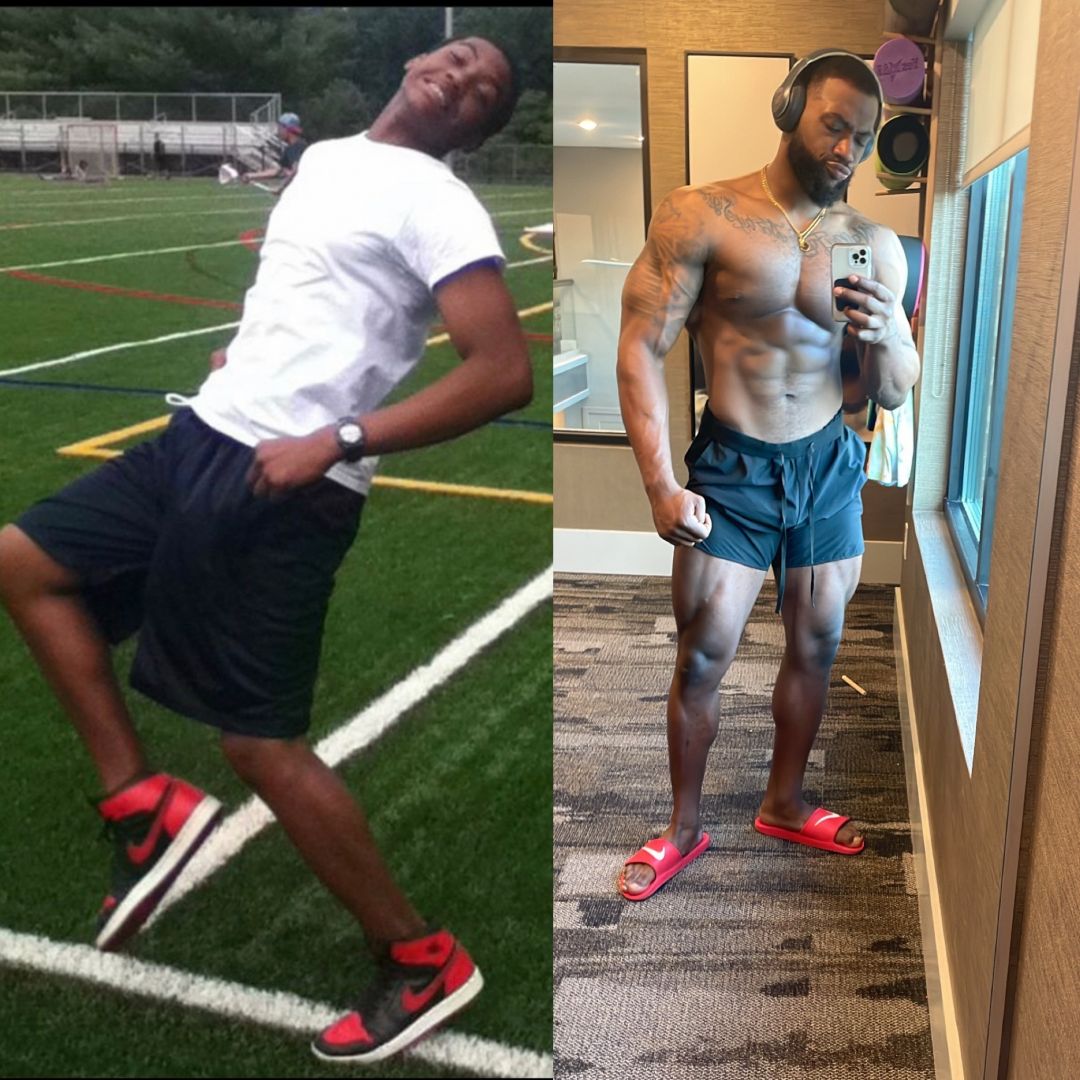 Shoutout is all about shouting out others who you feel deserve additional recognition and exposure. Who would you like to shoutout?
I can never make a crazy claim that anything I've accomplished is by my own work, let alone by myself. Amazing individuals like my Father, who even though he had me at a young age, he still worked tooth and nail to make sure I had food in my stomach and lights was on. Him, and my uncle, pushing me on and off the Football at a young age showing me the importance of hard work, and discipline. My amazing grandmother, God rest her soul, she was the best mother figure a kid could ask for. Her greatest gift to me, was the compassion, and love she showed me, and the individuals she came across. My grandmother also introduce me to faith. She would pray with me when I was younger to get me through hard times, which eventually helped lead me to Union Church in Columbia,MD. Finding myself through Christ, led me to be able to find amazing older guys that took me in like a mentee/brother. They showed me the power of community, and helped call me out on things like my pride, ego, and habits that would stunt my growth, and cause me to stumble. I'm not a perfect individual, by any means. Extremely flawed. So most important, I want to shoutout God. I was broken, miserable, and fighting with myself consistently. I didn't think my life could produce anything for anyone else, and that what I had experienced was the best it was going to get. But praise to his name, I serve a God who says my best days are ahead of me. Who says I'm the head and not the tail. I'm above, and not beneath. I am MORE than a conqueror. I will stumble, I will fall, but I serve a God , who in true form, will always protect me, and help me prosper. I've let him down. I've walked away. But still, he covers, and secures me every single time.
A few major shout outs to:
God, Dad, Uncle Justin, Grams, Mary, Amber, Jordan, Jalen, Netti, AJ, LA – Trav, Grant, Cyrus, Damon, Lawerence, George, Mike, Remi, Joe, Cailah, Syd the Kid, Carl's, Unc Vell, Brandon, Beefy, Aaron, Jay, Bradley, Cameron, Mike, Sam, Will, Ephraim, Que and so so so many more.
It's takes a village, and even though isn't always perfect. There's no way, any way shape or form, I'd be where I am at, if it wasn't for you all. Y'all will have a special please in my heart forever.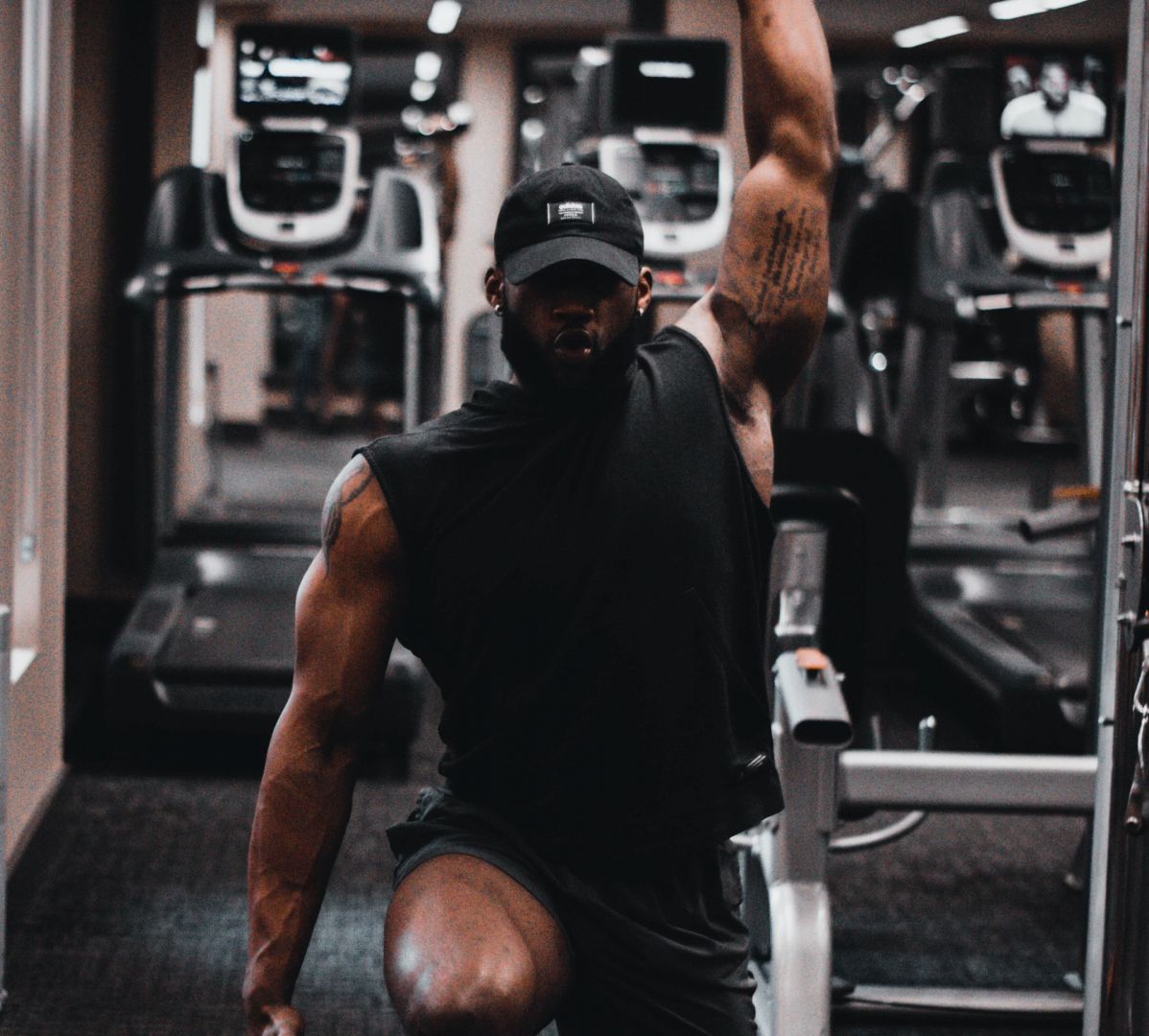 Instagram: https://instagram.com/fit_kamp101?igshid=YmMyMTA2M2Y=
Facebook: https://www.facebook.com/kahlyl.mcclain
Image Credits
– Samuel Fadojutimi – Idea Fit
Nominate Someone:
 ShoutoutDFW is built on recommendations and shoutouts from the community; it's how we uncover hidden gems, so if you or someone you know deserves recognition please let us know 
here.