Meet Amber Ybarra: Reinvention Coach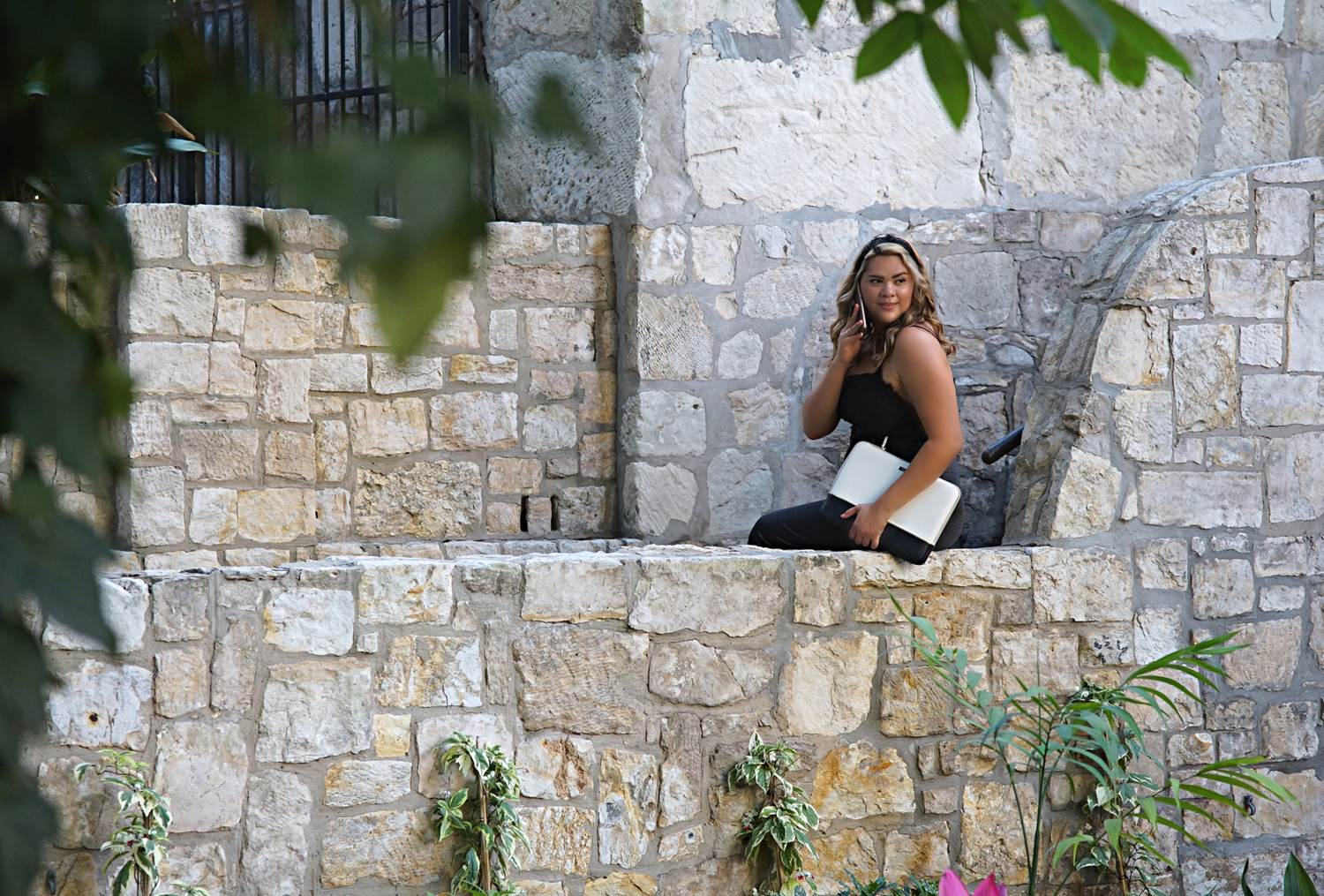 We had the good fortune of connecting with Amber Ybarra and we've shared our conversation below.
Hi Amber, how has your work-life balance changed over time?
I love this question. It's one of the most important points I hit in the beginning stages of any session, with a coaching client. Highlighting the expectations we set for ourselves when it comes to Work life balance and what that "balance" could even look like in our lives, is truly the key to managing your lifestyle as a whole. What do your morning routines look like, what structure have you set for yourself in the early parts of your day and is everything on your calendar? These are some of the most important questions to ask when talking about that balance. I do feel it is always changing. As we grow and take on more responsibilities in our personal lives or careers, we will feel that shift in our routines, schedules, mindset and overall "balance" in life. So, it is a must to revisit this multiple times throughout the year. On the other side of things, the easiest way to throw off your balance is to fall into procrastination, not keep the commitments you set for yourself or the biggest one yet, which is to fall of the bandwagon all together just because you've had an off day, as opposed to getting right back on and making up some of that lost time from the unexpected interruptions we can have in our days.
What should our readers know about your business?
I was 30 when I discovered the thing I wanted to do for the rest of my life. It took traveling over 12 countries, being a professional makeup artist, then painter, a signed model and building 2 business that would eventually fail, prior. Just 6 years ago, I was flipping houses and partnered in a construction company. I had always known I wanted to be a business owner and my goal was to thrive in this. 3 years in, I had to throw in the towel. The business was successful but the relationship was toxic and leading me to full on depression as I was going through a lawsuit and Business Divorce!! What that year taught me about me, was eye opening. I first fell flat on my face, before realizing how truly capable I was. So, I did what I knew how to do… built a business from the ground up. And now that my 100% owned construction company is 3 years strong, I am helping other badass women gain the clarity, confidence, mindset & momentum they need to thrive in their personal lives and businesses. I know what it's like to have to reinvent yourself. To have to build your identity back up from an experience that shook that foundation of who you are and it's not an easy task. Actually, some people get lost and stay lost forever. There will always be challenging moments, but the most important thing you could do is seek the support of others that will lift you up and that's what I'm here to help women with. I'm a proud business woman and I am a Reinvention Coach. I help women get clear on their wants, needs and dreams. I help them build their confidence, shift their mindset and give them tangible tools to create the momentum they need to excel at their careers. You can find me on my Podcast: THE POSITIVE PLATFORM PODCAST on iTunes or Spotify you can also find more information at www.amberybarra.com or my IG is @amberybarra Thank you!!
If you had a friend visiting you, what are some of the local spots you'd want to take them around to?
I'm an Arts & Culture fanatic so, I'd see if there were any shows, plays, concerts or art shows in the city and grab tickets!! Also, because they're my friends, I would know their style in outings and preferences, so I'd definitely base it on their likes as well and scope out the best place for dinner and drinks for some conversation catch up!
Who else deserves some credit and recognition?
I'd love to recognize the book, High Performance Habit by Brendon Burchard. Not only have I read the book, but I've coached and trained with him for High Performance and it has truly been a huge part of my growth as a coach.
Website: www.amberybarra.com
Instagram: http://www.instagram.com/amberybarra
Linkedin: https://www.linkedin.com/in/amber-ybarra-762b8b90
Facebook: http://www.facebook.com/thepositiveplatformbyamber
Youtube: https://www.youtube.com/channel/UC3ph1LqTDV2hvl4D7OzxbEQ
Other: PLEASE add link for my podcast!! The Positive Platform Podcast by Amber https://open.spotify.com/show/3PTih2g8cd5Z8St00J3oXh?si=-OvOqX89QWO-x9nXb4CRKg
Image Credits
Photographer Darren Maslach