How did you decide to start a business?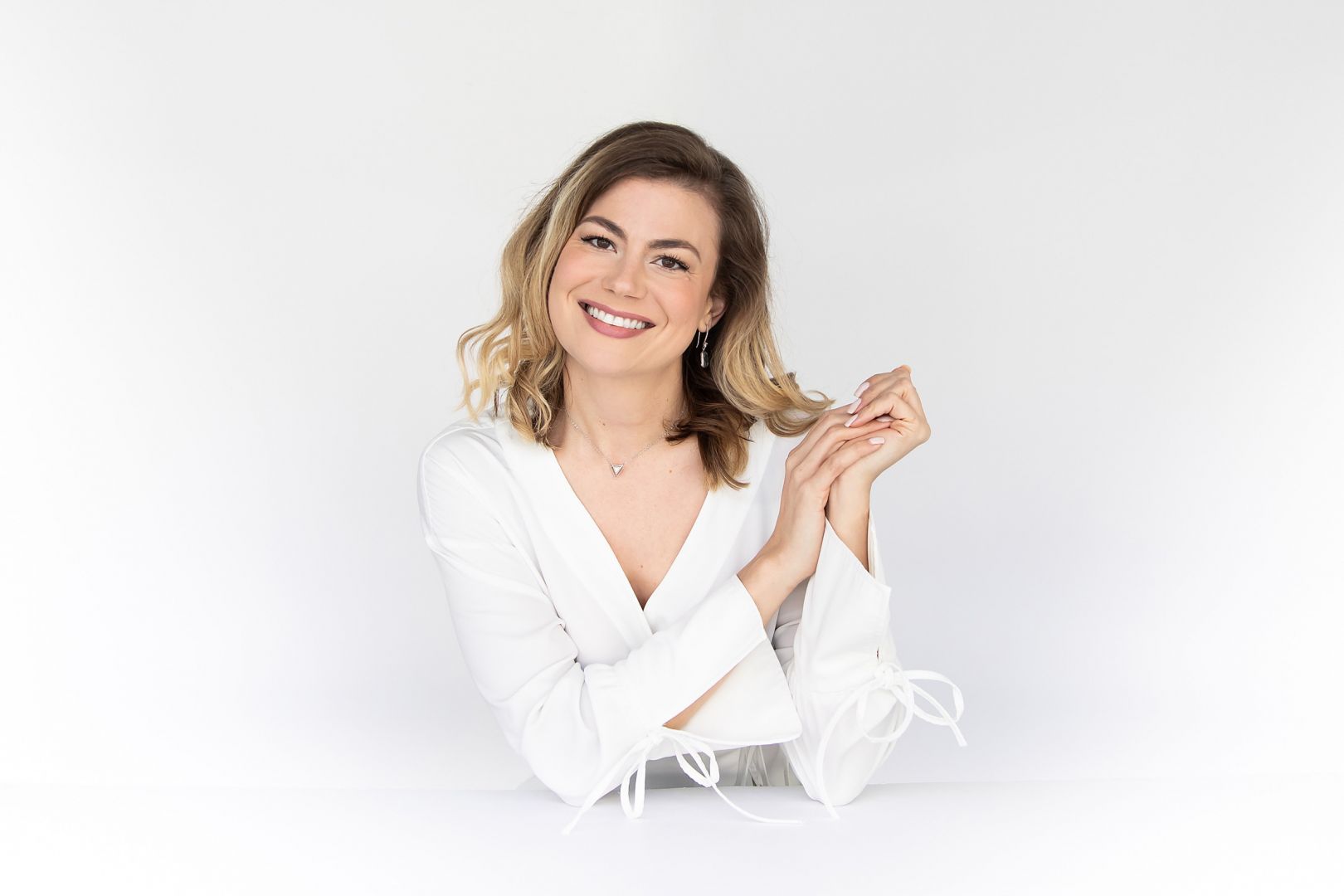 We reached out to some of our favorite entrepreneurs and asked them to think back and tell us about how they decided to start a business. Check out their responses below.
Kaitlyn Fleming | Professional Photographer

I've always heard the phrase, "Do what you love and you'll never work a day in your life." Well let's just say, with having a business that you're passionate about, it feels like I haven't worked in years. Ever since I was little I've always been involved in the creative arts community, but it wasn't until high school when my business started to truly blossom. Mentors like Kasey Kamenicky and Jennfier Bass, helped me get to where I am today. They taught me everything from the basics of looking through my viewfinder, or how to use my shutter speed. Read more>>
Kayla Martinez and Ashley Concepcion | Mothers/Podcasters

Our thought process behind starting our podcast started as a creative outlet for us as new moms. Working through being a new mom, while in a pandemic, working full-time from home, along with all of the emotional and mental imbalances that come with postpartum, we realized we needed something to connect to outside all of the chaos surrounding us. Through our every day conversations, venting, and laughing as we were learning the ropes of motherhood, we jokingly thought "we should start a podcast." Weeks later, a formal conversation was had where we realized this was a great opportunity to encourage, relate and connect with other moms through sharing our experiences as new moms. Read more>>
Danyah Arafat | Owner & Soapmaker

I had always been curious about making soap but never took it seriously. In October 2019 a good friend suggested we go to a local brewery where they were hosting a visiting soap making class. We went and learned how to make a small batch of goat milk soap, and I found the whole process quite intriguing. When the pandemic hit in March 2020 I was furloughed from my job as a senior educational travel consultant. Needing to fill my time I decided to take up soap making. I ordered a soap making kit and made all sorts of bars – lavender, apple, sandalwood, cashmere. I gave these first bars away to family and friends as gifts, and then my friends asked to barter with me – a sourdough loaf for a couple of bars here, a beer growler for a few bars there. Read more>>
Yolanda Herrera and Lola Rodriguez | Dog Treat Business

To begin, I noticed that many of the dog treats at the local pet stores had many preservatives and were not really healthy for our dogs. With this, I started to do research over what makes a treat non-preservative and a healthy option for my dogs. This took about a month to complete before I started to mix fresh ingredients together to make a healthy non-preservative dog treats. After this crucial step, I started to create my business Pawlicious Cookies and started serving my treats to those in Dallas and now ship them around the United States and internationally. Read more>>
Linsi Taylor | Fine Art & Portrait Photographer

My thought process behind starting my own business came from my desire to want to make women feel beautiful and empowered. As a portrait photographer, I believe I hold a great deal of power in creating someones likeness and I am very passionate about that. I have personally struggled with insecurities around beauty, so the idea of being able to make someone feel beautiful and translate that through a photograph really appealed to me. I wanted to give clients an unforgettable experience and magazine worthy photographs; Read more>>
Amanda Noyes, LCSW-S | Licensed Clinical Social Worker-Supervisor and Owner of Finding Freedom Therapy, PLLC

As a clinical social worker, I have had the opportunity to work in many crisis situations where I witnessed firsthand the gravity of trauma and grief. It was in these situations that I realized there were not enough opportunities to heal from trauma and loss after the initial crisis. With this knowledge, I formed Finding Freedom Therapy, PLLC, with the vision of providing specialized treatment to those who have endured (or are continuing to endure) horrific traumas and unspeakable losses. Read more>>
Heather Perez Trowbridge, LPC-S | Owner / Licensed Professional Counselor Supervisor

My goal in starting my own business was to create a private practice where individuals will receive quality care with amazing Mental Health Clinicians. My hope was to create an environment that feels safe, warm, and comfortable for individuals seeking out support for mental health difficulties. It is important for me to create a business filled with great mental health practitioners who care about their client's well-being. With having my own business I am able to implement my own processes and views that allows my private practice to be successful. Mindful Solutions Counseling strives to help individuals find life-changing solutions that will improve quality of life and hope for the future. Read more>>
Keli Wakeley | Photographer and Equine Director

My photography business officially launched in 2021. In previous years I would shoot clients when I was training horses and offering riding lessons. I have always loved photography and enjoyed taking pictures of my students showing their horses. My plan for a photography business developed while I was was working full time for a non profit and finishing my Bachelors of Science in Agribusiness. I remember writing my business plan with the goal of one day being an equine event and portrait photographer. Read more>>
McKenna Applewhite | Digital Collage Artist

While I had started my art Instagram account in February of 2020, it really started to become an outlet for my creativity when lockdown happened a couple of months later. Suddenly with my semester over and stuck at home, I had the opportunity to explore my own creativity in ways I never got a chance before. This led me to create a surplus amount of art and gain the support of my close friends and family. Soon, people began asking, "Do you make prints?" or "I would love a sticker of this!" Read more>>
E'miree Alexander | Ceo of Lip E's

The thought process behind starting my own business was when I discovered me spending unnecessary money on store-bought lip gloss and I thought to myself why can I make my own lip gloss and make my own money by selling it also my parents had their own business so it was like a 2 for 1 so that's when I brought it to my mothers' attention and we kind of forgot about it. My mom circled back and she asked me do I want to do it. I was like yeah. I do. My mother invested and started buying the products I needed and I started working. Read more>>
De'Andra Roberts | Founder, A Life to Share

All four of my grandparents passed away when I was young, so I never got the chance to ask them about their lives, memories and lessons they learned over the years. I especially wish I knew more about my maternal grandparents who were first-generation college students during a time when that was unheard of for Black Americans. I also don't know much about my paternal grandparents aside from the knowledge that they grew up in Downtown Atlanta during the height of the Civil Rights Movement, working numerous jobs and combatting daily racism just to make ends meet. Read more>>
Paige Muller | Owner + Founder

To be completely honest, it was a happy accident. After spending seven years in NYC, I moved back to Dallas during the pandemic, It was the height of COVID — everyone was stuck inside and I wanted to do something elevated and unique to lift my friends + families spirits. So, I created small cheese + charcuterie boxes with handwritten notes and dropped them off on all their porches to spread joy, encouragement and love. They all LOVED them – and posted on social media – and then their friends were asking how to get a box and then they began to order and post – and then their friends ask and ordered….and here we are almost 2 years later! Read more>>
Maria Sandoval | CEO of Con Amor Coffee Co.

Coffee has always been such a huge part of my life. In the Latin Culture Coffee is introduced to us at a young age, I remember taking my first sip at 10 years old with a conchita. We use coffee as a way to communicate or shall I say chismear around the table. So when the time came to find a business venture, my first thought was coffee. Also, as a Latina, I wanted to open up a whole new palette of flavors and put a Latino twist into the American Coffee Market. That is how Con Amor Coffee Co. came to life. A mobile coffee bar that offers; Lattes, hot or cold, Cold Brew and Fresh Brewed Coffee, which I hope soon will turn into a Brick and Mortar in the Heart of Arlington, TX. Read more>>
LLG Transportation Consultants | Lashanta and Lateasha Witherspoon-LLG Transportation Consultants

Our father has been an owner operator in the trucking industry for over 30 years and owning his own business majority of those years so seeing the freedom, flexibility, and working his own hours early on as an entrepreneur, encouraged us to follow in his footsteps and pursue our dreams in trucking. Read more>>
Caleigh Scozzari | Professional Organizer

I have always been an organized person so one day my aunt asked me to help her organize her new apartment because she downsized and didn't know what to do with all her belongings. During the process she mentioned that I should start my own organizing business, but I laughed it off. I thought nothing of it until "The Home Edit" came out on Netflix and it made me realize that people are actually making money off of organizing. It blew my mind. Soon after I started "OpenDoor Organization." and have completely fallen in love with what I do. Read more>>
Manya Foster | Bridal Hairstylist

Starting my own business was something, I fought against but my husband encouraged me to put myself out there. Read more>>
Brittany Gilles | Hulen Nutrition

It was a total leap of faith and I was scared. However I had to think what if, what if this changes mine and my daughters entire life. I can do the same thing and it will be fine but nothing amazing. If I take this leap I could fail but what if it works! Read more>>
Rashida Thornton | Wellpreneur

The fact that not many people around me were familiar with a natural or holistic way to stay on top of their health. My passion and love for the methods that I was taught when I was a child. I figured why not educate myself further and start a business. This way those people around me and the people that they know, can have someone that they trust to help them continue to be healthy. And one day I can only be doing something that I love to do. Read more>>
Stefanie & Kettia Green | Life Coaches

We realized that there is more to life than paying bills and dying. We quickly learned that their was a cap in the Mental Health field unless you further your education. We want to make a difference in our community and beyond without limitation that are placed on Mental Health Professionals. Read more>>
Sonia Doak | Dog Trainer

I wanted to start my own business in order to provide more accessible dog training options for disabled individuals like myself, as well as further my passion for behavior modification such as severe anxiety and aggression by offering a one-of-a-kind, in-home training program. Read more>>
Anthony Morel | Restaurant & Bar Owner

I got into the service industry when I was 16, almost 25 years ago. Over the years I've worked every area from Dish Washer to Bartender to Server to general manager and bounced around all different venues from dive bars to five star restaurants and nightclubs. When I made the decision that I was going to stay in this business for the long-haul right now I made the decision that I wanted to own my own restaurant and bar. And that sent me on my journey to becoming an owner. Read more>>
Kassie Wisener | Hairstylist

My reason for starting my own business, was to be able to express myself in my own way with decorating. Choose my own hours that I see fit. Give my clients a better relaxing atmosphere where they can enjoy every appointment. Read more>>
Shannon Carmichael Sakioka | Pastry Chef & Health Insurance Advisor

Starting my own business was never really a decision I made. It was more of an organic occurrence. When the pandemic first began, I was completing culinary school and starting a new position as a health insurance advisor. Being forced to work from home and needing more stimulation than I was receiving, I decided to start practicing my baking skills. It didn't hurt that our grocery options were very limited. I joined the Nextdoor app and posted that I would love to help people out by baking for them for simply the cost of ingredients. Needless to say, the demand was much higher than I anticipated. Read more>>
Jacqueline Cook : Founder & Events Director | Lexie Phillips : Founder & Creative Director

We met at our previous retail job and quickly became close friends. Through work and friends, we were given numerous opportunities to plan and host high end events for luxury and lifestyle sales and products; as well as planning more personal family and smaller corporate events. During this time, we realized we both had a passion and talent for executing every detail of an event, from designing and planning to outsourcing vendors and managing schedules. Our goal is to make each event unique and personal to the person or company being honored. Read more>>
MARIA & EDUARDO JR JARAMILLO | Owners of Pinche Smokerz Tex-Mex BBQ LLC

Work for myself instead for someone else. Read more>>
Whitney Strauss | Author/Business Owner, Philanthropy Consultant, Community Advocate & Doctoral Candidate

My Mom came up with the book concept as a way for children to learn more about the state where they were born. At the time, I was on bed rest with my second son so this was a special project for the two of us to do together along with a family friend and also gave me a fulfilling outlet to write a story for my second son during that challenging time. It took a few years of persistence and fate for the book to get picked up by Brown Books and published. From there, the idea for growing Sweet Child into more started when people would tell us that they bought the book as a baby gift. Read more>>
Stephen and Britney Simpson | Speaker and Counselor

Our backgrounds in education and mental health have led us to this point. We talked about working together early in our marriage and having a business has always been a goal of ours. We decided that we could accomplish more if we combined our talents instead of working separately. Read more>>
Jessica Gonzalez | Baker & RDA

I wanted to start my own business to be able to have the freedom to spend more time with my family. I am actually a licensed dental assistant and have been for the past 6 years. Once the pandemic hit I happened to be pregnant with my son and was one of the many people let go from my old dental office. I saw that as the push I needed to work for myself and get to spend more time with my daughter and husband. Read more>>