What's Your Why?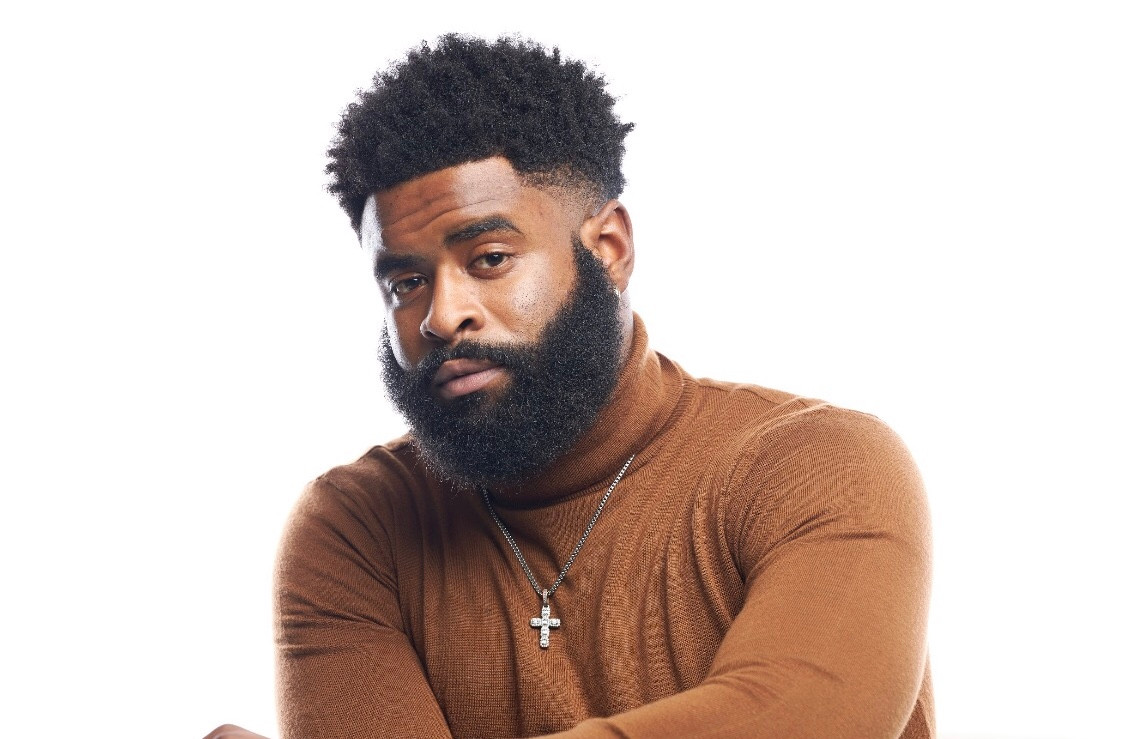 We asked some of the most creative folks we know to open up to us about why they chose a creative career path. Check out their responses below.
Jaylon Rachad | Style Enthusiast

I decided to pursue an artistic/ creative career to express myself. There are no bounds to the visions I see and the art that I create. When I am in my element, my craft takes me to new dimensions. The minor details, the major details, and the overall execution are what speak to my soul. I also pursued an artistic/ creative career, because I've always felt that my vision and mind were very much more detailed oriented than others. Being detail oriented is a creative art in itself. Read more>>
Alexis Gilbert, BSW | Mobile Bartender & Business Owner

I pursued a creative career because I have always used my creativity in every job I have had! My father is very creative and taught my brother and I to use our creativity in every aspect of life. I have always loved decorating and making events a little bit more festive. I love throwing showers, birthday parties, etc. for my friends and helping with the marketing side of businesses. I saw an opportunity to open my own business, so I ran with it. Read more>>
Isa Karina Vidal | Fondant Artist

I remember being assigned to create a copy of a coloring book page during art class in elementary school. Even then, my artistic abilities and concentration seemed to be quite developed. Art-making came easily to me and I excelled at it. The better my copies the more I enjoyed making and the more I enjoyed making the better my copies. Read more>>
Maggie Philpot | writer and small business owner

As sentimental as it my sound, I truly believe that art changes lives. For me, great literature has shaped me, encouraged me, challenged me, and inspired me since I was a child. My parents read aloud to me every night, everything from Little House on the Prairie to Les Miserables. My favorites were the books that opened my mind to a perspective I would have never known and those that reminded me that there is something larger that what my own imagination could conceive of. It took me a long time to realize that writing was something I could pursue vocationally. However, I'll never forget a middle school English teacher named Mrs. Callahan who, after putting me through the terrifying experience of having to read one of my stories aloud to the class, asked me if I had ever considered writing stories for children. Read more>>
Gabby Gumby | Lash Artist & Licensed Esthetician

I pursued this career as an outlet. I wanted to give others a place to express themselves through their own beauty. Art is also a way to show your own unique talents that you have within. Through lashing, I am able to create sets that some deem too much or out of the norm while in the esthetics, world it's not unusual to see color or out the norm. I love being able to express my inner imagination and bring out sets that are uniquely tailored to that individual's liking. Read more>>
Selena Mykenzie Gordon | Artist

I feel as though people express themselves in a variety of ways that are personal to them and that work for them. When I was growing up, the outlets that I gravitated towards were always creative. I was definitely influenced by my family. My grandma used to sing me her favorite songs when I was little. I was raised on a lot of blues and gospel music. Both of my parents could sing, so having seen everyone around me share interest in it, I obviously wanted to do it as well. Music was something my family could always bond over and it brought us together. As time went on, I began to really flesh out who I was as a person and what type of artistic outlets called to me personally. Read more>>
Zalika "Zstar" Thomas | Producer/Director/Brand Manager/Model/Actor/Podcast

I pursued my creative career because it was always childhood dream. Entertainment, such as movies and concerts brought me alive. Like a magical feeling! My background is in accounting but my creative side would just scream inside of me to let loose. As a child, I would take photos and I wrote a full feature movie at 14 years old in two weeks that took place in Los Angeles and featured my siblings and celebrities. Read more>>
Melanie Jasmine | Designer & Costume Maker

The start of my career is a bit of a funny story. I was about 14 or 15 years old when my grandmother started teaching me how to sew. My grandmother from my dad's side and my grandmother from my mom's side were both seamstresses, and their children pursues different career paths, such as architecture, medicine, law, and engineering. I was (and still am) the only family member who was interested in doing anything remotely artistic. Read more>>
Jayla Hamilton | Hairstylist

Well, I have always been very creative even as a child. I was not the most academic in school. Art interested me a lot. I started painting at a young age. High school, junior year, came around and I could not figure out what I wanted to do in life. I would take the personality test that helps you decide what career best fits you. Artist, fashion, and hairstylist would come up but I denied it. I felt like I needed to be a teacher or an accountant. I attended college for one semester, got into makeup, and came home and attended Paul Mitchell The School. That's where it all started. My interest in art turned into makeup, and makeup turned into hair. I knew I found my calling because it was fun to me! It was all Gods plan. Read more>>
Black Ceasar | Poet, Activist and Actor.

In my younger years I was cursed with a terrible stutter and that was a defining moment in my life, as I had the choice to do something about what was crippling me or live in silence forever. I was in speech classes from third grade all the way through middle school, it was then I began to paint and write everyday. Finding an outlet freed me in ways I didn't know I needed to be freed, it was a liberating feeling finally being able to communicate without ridicule from my peers. As my writing and painting skills began to grow so did my confidence, so much that I began to write poems and not just my internal thoughts, Poetry found me at a time when I was lost and my identity was based off who I was hanging around. Read more>>
Bianca May | Singer/Songwriter

Throughout my entire life I've been surrounded by music and the arts. Growing up I would listen to my grandpa sing at all our family holidays and seeing the success he was able to amass over his lifetime truly inspired me to go for my dreams as well. It wasn't until my dad put me into guitar lessons that I truly felt music was something I could pursue as a career. The moment I wrote my first song was the moment I knew it was something I wanted to do for the rest of my life. However, I never imagined at 8 years old that I would actually have a chance. Songwriting is my biggest reason for pursuing a creative career, because I'm able to express myself in ways I otherwise find challenging while also being able to be a sort of comfort to others listening going through similar experiences. Read more>>
Eric Tuck | Tattoo Artist & Photographer

I've always been creative, or at least for as long as I can remember, so being an artist and pursuing an artistic career is the only decision that's ever made sense to me. Being an artist, for me, is like constantly having an itch that I can never scratch enough – so having a career in art gives me every opportunity to pursue that metaphorical scratch! Read more>>