What excites or inspires you?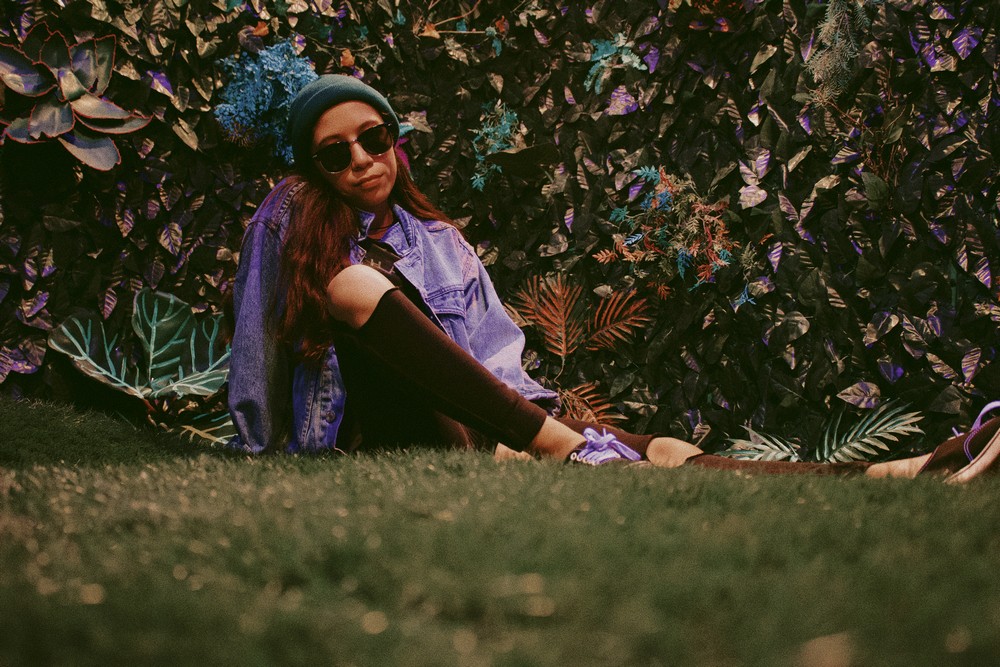 We love asking the folks that inspire and excite us about what inspires and excites them. Check out their responses below.
Suede Lacy | Creative

I'm was first inspired by my momma. If she wasn't singing she was writing. If she wasn't sewing she was cooking! She kept the house packed with crafting supplies and books and there was always music playing in the house from the likes of Michael Jackson to Prince to Badu to Billie Holiday to Ella. The energy she instilled in me at an early age has been my life long inspiration to create. Read more>>
Sarah Rose | Musician, Producer & Creative

My inspiration derives from many different sources. For me, being able to see others passionate in their craft helps ignite a fire in myself. I love learning new things big or small and I would not be where I am today without people that I have had the good fortune of learning from. Whether it be directly or indirectly, I hope that I can do the same for others. Read more>>
Joy Lynn Crowhurst | I am a Professional Birth Doula serving the greater Fort Worth, TX area. What is a doula, you might ask? The word "doula" originates from the ancient Greeks, meaning a woman who serves. Doulas specifically serve pregnant and birthing women and their precious families; they are not medical professionals in any sense, but offer 100% of their support to serve you in your preparation for birth, offer continuous emotional and physical support throughout labor and birth, and help you achieve to the best of your abilities the birth of your dreams. The heart of a doula is so much more than what appears on the outside – We are trained to offer compassionate and unconditional support in the appropriate setting to empower, educate, and love mothers in any season.

This is such an excellent question! I am inspired first and foremost by the power of motherhood: Without this basic principle, there would be no such thing as life, nonetheless midwifery and doula work. If you were to also ask me what my ultimate dream in life is, it would be motherhood. I am also inspired so very much by my beautiful and loving family, as well as my powerful and almighty God. These above factors absolutely change everything. If it wasn't for this dream and their endless support, there is no possible way I would have embarked on this journey as such a young woman (in the world's eyes). Read more>>
JessRenee Crane | Lash Artist

My biggest inspiration are my daughters, my mom, my sister and women who have dreams and aspirations for more. They are the reasons I get up every morning put my 2 feet on the ground push through and grind hard everyday. Setting an example and laying Out a solid blue print for daughters of what it looks like to have a dream and see it through motivates me to be and do my best to make this work! It's very important my daughters see their mom succeed in a world where minority women aren't supposed to start a small business, gain financial freedom, become independent and thrive as an entrepreneur. My entire life I've faced adversity or obstacles. My family, my friends and woman around me have always seen fight! Read more>>
Vicky Avelar | Baker & Cake Decorator

I am inspired by leadership. About a month ago, God helped me realize that my older brother, Edgar, who was recently called home, was my greatest/most special supporter. Making him my greatest source of inspiration. Edgar was a great leader, his passion and ability to get me to do something out of my comfort zone really was amazing, and I will forever cherish him for that. He was that "little push" you need when you know you want to do something but won't without that little bit of support. I am also inspired by my hard working dad, who is always working and has always worked so hard to give us a good life. He makes me want to be better, and inspires me to work hard in order to achieve my goals. The unconditional love and support he continues to show me are an inspiration. Read more>>