Perspectives on Risk-Taking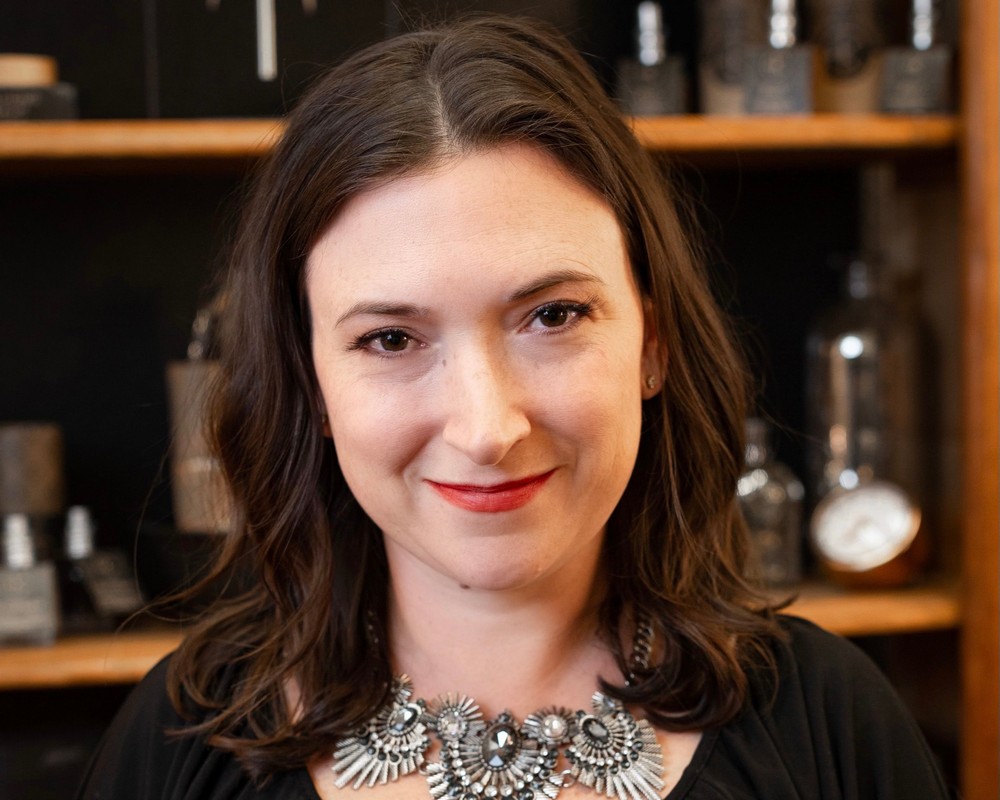 There is a wealth of academic research that suggests that differences in risk appetite are at the heart of differences in career and business trajectories. We wanted to go beyond the theory and ask real people from the community about their perspectives and experiences with risk and risk taking.
Amanda Tipps | Owner of Salon Ritual, artist, and living funeral practitioner

Risk taking was always something that I really struggled with. As a child I was very shy and I still struggle with social anxiety to this day. However, I have come to accept the fact that this is both part of my personality and also the thing that makes me a stronger person. Breaking out of my comfort zone is something that I have to do daily in order to work, doing hair after all is a social job, but by flexing this "uncomfortable muscle" it makes it easier to take other necessary risks in my life. The more risks we take the more comfortable we get with risks in general. Read more>>
Alex Prins | Dallas Real Estate Agent

Everything in life is a risk. When I was 28 everything around me seemed to be crashing down. My 7 year career as a medical esthetician was coming to an end. I moved from Mississippi to Dallas, and tried to start my own business. Yet, life tried everything in its power to defeat me. It nearly did. So, I decided to make a change. Take a risk. And become a real estate agent. I promised myself that I would give it everything I got. Read more>>
Tom Cusick | Owner

Regardless of effort, each of us are faced with some sort of constant risk in our lives. There was certainly risk involved when I started my company and put my life's savings towards going out on my own and growing a business. The key for me was learning how to mitigate risk by pursing my passion. Because real estate and home building was what I am the most passionate about, it's also what I am most educated in. This drive and knowledge help me find opportunity where others may not have seen it, or didn't act upon it. This has helped me grow my business from the new builder on the block, to the largest in my area. One of my favorite quotes is "Luck is what happens when preparation meets opportunity." I feel this is very true but obviously timing has a lot to do with this as well. Read more>>
Liezel Canto | Pastry Maker & Clinical Systems Applications Project Manager

The word "risk" means a lot in my family's life. Let me try to unpack this the best way I can… Usually, when I hear the word "risk" it typically brings a negative connotation to it. But to my family, taking risks have made a profound impact in our lives. Why? Because taking risks is what truly tested our faith in God. Taking risks is delving into the unknown with no guarantees of the outcome. But by embracing that reality and laying down our fears and doubts to God to trust that He can do all things is what turned every single risk into a step of faith instead. And by faith, that is where God steps in and responds. We faithfully wait for an answer, the result, and then trust that whatever happens, He is in control and knows what is best for us. So, every single decision we've ever made has always gone through the process of deep prayer. Read more>>
Laura Marquez | Intensive Care Unit Travel Nurse & Photographer

Taking risks. Wow…where do I even start? I feel like a lot of my life has been driven by taking risks. To branch out of your comfort zone can be one of the hardest things a person can do. The fear of the unknown can stop a lot of people from pursuing risk. However, through time, experience, and an incredible support system, I've learned how to adapt and overcome different situations. Ultimately, I believe it's better to take risks and fail rather than to not take any at all. Read more>>
Akeia Washington | Lash Artist & Lash Instructor

Taking risks has been a major key in the success of my business thus far, as well in my personal life. Taking risks have elevated me and placed me in a position I'd never thought I'd be in. When I first began my Lash Career it was just a thought and I was working unhappily at a call center, I had already been contemplating pursuing my lash career. Read more>>
Javier Rojas | Owner of Remodeling Handyman Services

Risks are a fundamental part of the life of every human being, they drive us to make decisions, putting into perspective the advantages and disadvantages of any situation. The biggest risk one can take is not taking them. We assume risks as a path to the unknown, to the uncertain, when we understand that decision-making in the past was a risky situation, today it can simply be a step to fulfill to achieve a goal, the unknown is sometimes scary and that is why we think it may be a risk. Read more>>
Matt Ramirez | Photographer & Creative Director.

Risk is and interesting term often used in the creative industry because at first mention, there's a stroke of fear that's given off by it. The idea of it initially implies that there is a possibility of loss, and make no mistake… there is. But what is life if not exactly that, the possibility of loss, but just as much, the possibility of success!? I'm well aware that it's "easier said than done". But the fact of the matter is, if you don't take the risk, then you'll forever be trapped in the cycle of doing the same, and that will get you and your career nowhere fast. Everything I've done in my career has been a risk. Read more>>