What drives your success?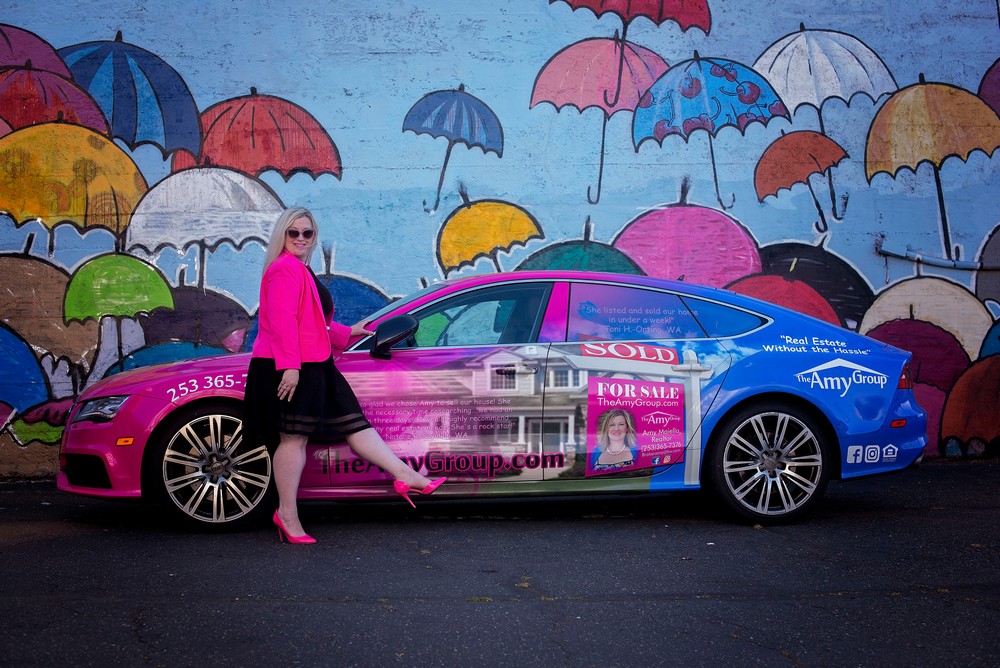 Hardwork? Luck? Good habits? What would you say is behind your success? We've shared some thoughtful responses below.
Allison Davis | Author & Founder: Hope the Dog

I launched Hope the Dog with the goal of reaching at least one reader. No matter the outcome, I knew that if the story's message could impact and encourage at least one person then it was a dream worth pursuing. As the Hope the Dog brand continues to grow that notion of success remains the same. Reaching readers in new ways continues to be my mission. Numbers are great, an expanding audience base is thrilling, and financial gain is exciting, but all of those are fleeting compared to the message of hope I aim to share with Hope the Dog. Read more>>
Keysha Sanders | Fashionista and Fulltime Employees

My Name is Keysha Sanders and Im 37 and the owner Of Kloset85 Boutique … I have been in the DFW area for about 2 years now,I am from Homer La. What inspired me to open up Kloset85 Boutique was self confidence because there was a time in my life were I did not have the self confidence that I have now and I wanted to inspire other woman and let them know that is is ok to be plus size and wear what you want and be comfortable while doing it , and no matter the color , size or shape you are . Read more>>
Anahi Lopez | Business Owner, Student, & Student Athlete

I think a huge factor in my business' success has been a result of my hard work. Once launching my business, I was committed to succeeding. I never doubted the outcome I have received because I knew I was willing to work hard until I reached this point. Read more>>
Lexi & Cassie Johnson | Owners of Dos Femmes, A handmade jewelry line designed by the two sisters.

Our dedication to maintaining quality and excellent customer service. In the instantaneous world we live in, people want everything now. With that comes lack of quality, which is something we will never sacrifice. Staying true to our brand is most important to us, which means rigorous quality control and excellent customer service so our customers never doubt how much they mean to us. Read more>>
Chris Piela Cox | Geologist, vineyard owner/operator, winemaker

We want our wine to be a representation of us. We love working in the vineyard, and we want a final product (wine) that we are not only proud of, but we also enjoy drinking ourselves. Read more>>
Abha Ahuja | Entrepreneur & former Neuropsychologist

Well first of all, I am truly flattered that someone would say that we have achieved success or that Metta Gluten Free flour is successful. I have always struggled with this word "success" and what it means to me. I'm at a point in the business and in life that I've decided to redefine what success looks like for me as well for the brand. In my mind, I go back to what my intention was when I created this flour blend and honestly the answer has always been to provide a high quality, easy to use, nutritious, (as much as possible) an allergen-friendly, and a great tasting gluten free flour that makes moist and delicious goods just like the gluten-full counterparts, particularly flatbreads like chapatis (Indian) and tortillas. Read more>>
Tiffani Terrell | Aesthetic Nurse Injector

My passion for my career has been the most important contributing factor to my success. The smile on my patient's face is the only fuel I need to drive my commitment to making men and women feel more confident in their own skin. If you love what you do, you will never work a day in your life. I do not consider my career work! My med spa is my home away from home. I continue to cultivate my passion by learning and growing on a daily basis! Read more>>
Almudena Olazabal Mateos | Fashion designer

my entire career path has been a constant personal challenge. believing in me. having. determination to heal all lack of self-confidence. I show myself that if I can do it my my self . without help and without funding. it has been very sanctisfactory Read more>>
Mike & Kelly Terwege | Owners / Head Jacks

Two things come to mind regarding the success of our brand … 1) Staying true to the original vision of the brand. House of Jack Co. is rooted in the core values influenced by a small-town upbringing: dedication, integrity and hard work. Everyone knows a Jack … a hard-working, humble, straight-shooting guy, and our company was founded with "Jack" in mind. Whether Jack is a member of your family, or a friend, our vision was to create carry-every-day wallets he would like and want to carry. Our mission stays true to use premium leathers, produce top of the line quality and offer affordable prices. Read more>>
Coforge Creative | A design agency for people whose passions and careers are one in the same.

Passion. Since 2008 we have been helping people build better brands. We have embraced projects from industries all across the board. Quite a bit has changed since we began, but what has remained the same is our passion. That passion continues to fuel our determination to bring our services to those who share a similar journey. As creatives and business owners, we appreciate the dedication it takes to keep your business going especially when you are passionate about it. We like to say our business is our baby and many of the clients we work with feel the same. This shared connection to our work allows us to imagine and create in tandem with our clients vision. Read more>>
Jesus Martinez | Executive Director

I would say that the most important factor behind the success of Emerge is the relationships that have been cultivated within the musicians, the board of directors, and the community it serves. The trust and respect that we show one another, while being open and honest about the future and direction of Emerge has allowed our organization to thrive. The character of Emerge and its leaders is evident at our concerts and interactions with audience and community members. At Emerge, the relationships with musicians and the composers we have worked with have allowed us to build strong foundations in both the personal and professional field. Read more>>
Kevika Rustagi | Chemical Engineer, Math Teacher, & Baker

The most important factor behind our success has been people: our family, friends, and customers. Before starting The Secret Lab, I would call my family and bring up how much I was baking and how much joy it brought to my life. My mom and aunt are the ones who encouraged me to get started; I wouldn't be selling baked goods today if they hadn't pushed me to pursue something I love and supported me along the way. We have also met so many friends who are fellow vendors and small business owners. There is such a strong support system and community between business owners in Denton. Read more>>
Linda Shelar | Owner/TX Brisket Biscuit LLC

Like most things, it's relational. I strongly believe in the quality of the TX Brisket Biscuit product, so whether I'm growing the retail distribution points or selling directly to customers at local markets, it's all about building that lasting rapport and brand loyalty with those purchasing your product. In today's multi-faceted marketplace, you have to learn to use social media as a tool to build your brand. It's an absolute MUST. You can connect with a myriad of people doing interesting things, some of which will intersect with your efforts and others who will connect you to sources and people who are beneficial to your business growth and sustainability. Read more>>
Amy Maiello | Realtor

My tag line is "Real Estate Without The Hassle", it's so important to me that I Trademarked it. For me it's all about the people who choose to work with me and my team, and I want to make sure that I take care of them as well as I possibly can. I purchased my first home at age 20, and 4 houses and one commercial business later I finally got licensed as a real estate agent. With each transaction I had a different agent and there was so much that I felt that they could have done better. When I started this journey as a newly licensed agent I made a list of the things I liked about what each agent I had previously worked with offered, and a list of what I thought they should have offered. Read more>>
Erin Gilliatt | Artist & Photographer

I believe the most important factor behind my success is my work ethic, which is reflected in my artwork itself. I have always taken pride in my professionalism and I believe it has gotten me to where I am today. As an artist my work is a direct reflection of myself, and I feel that it conveys my imagination and creativity in ways that words cannot. Read more>>