The Decision Makers Series: Inspiration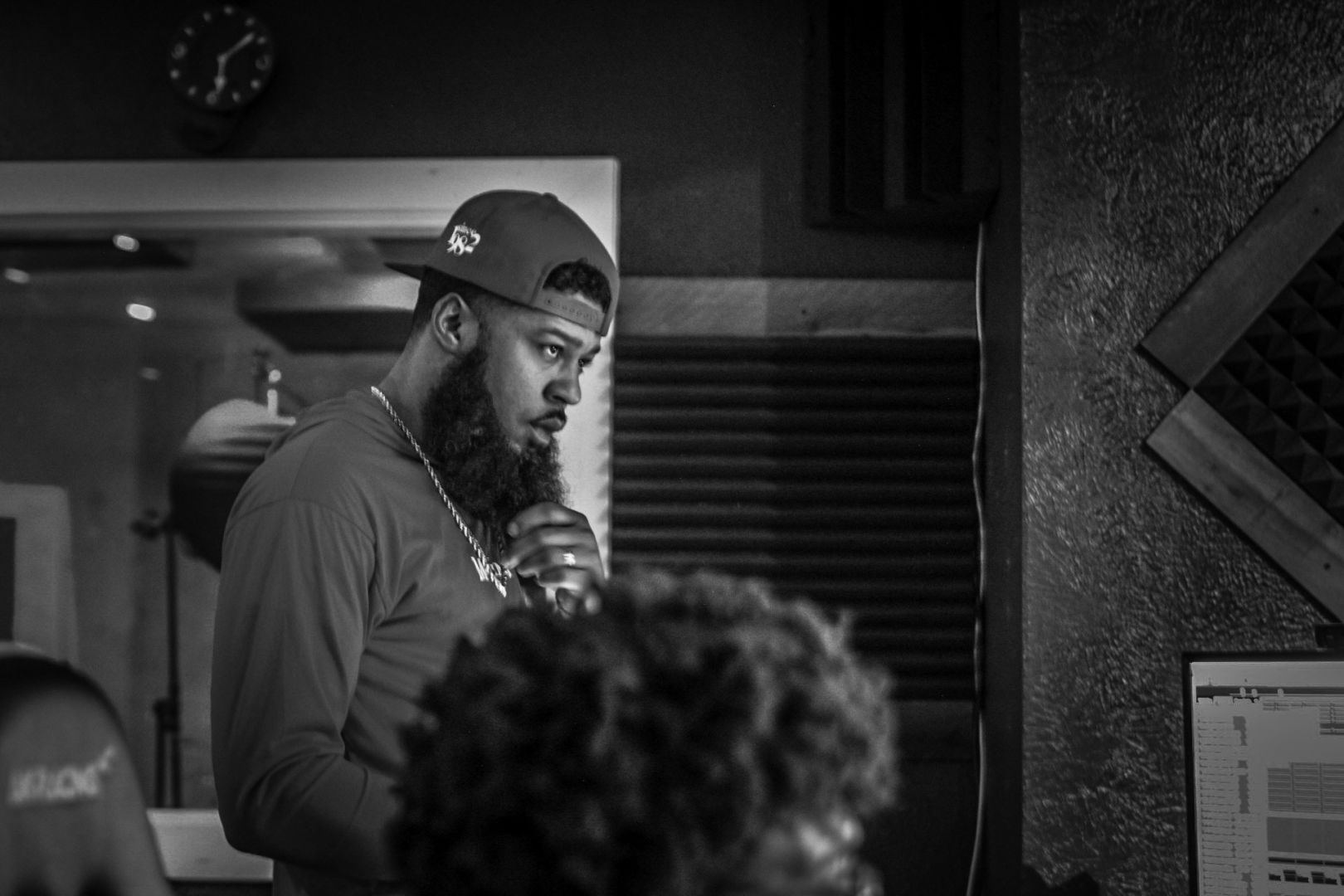 A big part of making decisions is determining what our actions and choices have been inspired by. So we asked decision makers from the community to tell us about what they are inspired by.
Maria Koegl | Operations Manager, Don't Forget To Feed Me Pet Food Bank, Inc.

I am inspired by individuals who see the need for action and follow through with it. Many times we are aware that something should be done but wait for someone else to step up and make it happen. The co-founders of Don't Forget to Feed Me Pet Food Bank, Inc. are a prime example. Kim Pearson and Terry Woodfin recognized the lack of services provided to pet owners and went into action. That one step in the right direction led to the organization being able to provide over 600,000 pet meals annually. Read more>>
Kiandra Brooks | Writer | Performing Artist

For as long as I can remember, the world around me has always served as my platter of inspiration. My life experiences and the people I've encountered have sculpted inspiration for written words that will last a lifetime. Women inspire me. Risk-takers inspire me. Young children with hope in their eyes inspire me. Read more>>
Neera Rajput Truong | Realtor, Investor, and Founder of Aya Bliss ~ Ayahuasca Micro-Dosing

I am inspired by the success people with wild imaginations have! Nusre Gocke started as a meat butcher and later when he was given the opportunity, he had the idea to cover steak with gold, and it caught on. Not only does it sound off the wall, it sounds impractical, but he made it work. I was just at his restaurant and was struck with the sheer audacity it takes to bring our wildest ideas out into the world. Still, he's a human at his core and he was wonderful with my kids which was impressive. Speaking of which, my two children, Nayan (15) and Naina (13) get me out of bed every morning. Even if I don't want to. They understand my work and my dreams. It's funny, but when I have a closing or someone asks about Aya Bliss, they give me a high five. They understand we are a family and when one of us does well, we all do. I am so grateful everyday their souls chose me to be their mother. Read more>>
Bria Seed | Singer, Songwriter & Poet

I am inspired mostly by music and nature. The two have always come hand in hand in keeping me grounded. No matter what mood or emotion I am feeling, music just does that thing for me. Whether I am singing my own tunes or just being a listener, I get that burst of chills through my body, truly a feeling like no other. It's such a powerful energy that makes me want to conquer the world. Anytime I feel too stagnant, I can listen to music to inspire me or get outside and take a walk to gain a new perspective. I've always loved nature since I was kid. I'd play in the rain, sit under trees, stare at ants carry food or lay under the stars and watch the moon. It inspires me in a sense that there's a bigger picture to the parts we all play in this life we've been given. I feel a responsibility to myself and my soul's passion to uphold the natural vibration of the Earth in which keeps our souls yearning for the truths within ourselves. Read more>>
Monica Moreno | Council Liaison/ Policy Advisor

I am inspired by community members who are active and want to see the City of Dallas thrive. When they take ownership of their neighborhood and push forward to improve the quality of life of the place they call home. It's motivating and I thrive on their energy. Read more>>
Fred T. | I am a Actor, Writer, Comedian, Filmmaker, and Director!

I am inspired by people! The way they walk, talk, dance, sing, move and just overall live life!. Read more>>
Dr. Jeannita Bussle | Author & Educator

I am inspired by my two children. Telling my story was truly for them. My story is also their story. I wanted them to have my words long after I am gone. Read more>>
Du Chau | Visual Artist, Art Lecturer & Scientist

As a visual artist, art lecturer, and scientist, I find my inspiration through traveling. I always see something beautiful on the sidewalk, in the street, or in the landscape. I am inspired by touching and feeling. I look at color, density, and space. I take in an experience and replicate it into something meaningful, if not beautiful. I also find inspiration from looking at other artists' work and learning from them. I work predominately in ceramics, but I have learned so much from writers. A good poem can also fuel my creative and innovative thinking. Lastly, I get inspiration from teaching. I learn from my students. I try to pay attention, to be curious, and to see things from different perspectives. Read more>>
Tonéa Greer | Photographer

Literally life. I know people say to "Enjoy the moment" but it's so important to capture moments because when you look back, they'll only be memories. What better way to compliment your memories than having a photo along with it. Read more>>
Jadde Turk | Social Media Influencer & Comedian

People inspire me more than anything else. Everyone has a story and there's so much one can learn from other people and their experiences. Read more>>
Aisha Lewis-Martin | Interior Design Specialist, Creative Specialist

Inspiration, for me, comes from anything and anywhere! I am inspired by my surroundings in more ways than one, through culture, various cuisines, travel, art and fashion. These aspects of life are very important to me as they push me to learn more, see more and explore as much of the world as possible. I am so thankful for my love of the arts, delicious food and the desire to experience life through travel. I believe this allows me to offer a different perspective to my interior design clients and ensures I am able to create designs for all people from all walks of life. Read more>>
Streetz of GladiatorMuzick | Producer, Artist, & Content Creator

I'm inspired by the art of creativity & its limitless possibilities that it presents & how it allows not only me, but us as individuals the ability to express to the world what we are whole heartedly passionate about. For me, alot of my inspiration comes from an array of different things, which includes: writing, creating, & composing music, filming & visual photography. Read more>>
To'Ccorra Hill | Blogger/Influencer & Branding and Social Media Manager

I'm not asked it often, at least not directly. I'm inspired by the people and events around me. Most of those closest to me are either also creatives or I've known for over a decade, so there is a strong connection between us. Having a circle of friends and acquaintances who share a common interest I believe is vital, especially if you are a creative entrepreneur. It's easy to become discouraged in the age of social media, being able to turn to those who get it, whether it be another blogger, a DJ, a stylist, a writer, a singer, someone is there to give you a push. And those same individuals' grind and creativity does something to you internally constantly sparking a fire they may not even know they create. That's why it's important to give people their flowers while they can smell them!. Read more>>
Barbara Truknett-Edwards | Founder of RMT Cancer Network

Seeing my sister lose her life on her cancer journey, along with the pre and post traumatic yet less spoken about aspects of that journey. Things from depression, to no transportation to and from chemo, anxiety, finances, and overall fear. Shortly put; life inspires me, but to expound further, increasing the quality of life during and after cancer treatment is a motivating factor. With a focus on underserved communities i noticed a lack of knowledge and education about resources already at their disposal, some patients don't even understand their treatment, many non-English speakers have a language barrier and also don't understand their treatment plans, so RMT Cancer Network which is a 501 c3 non profit advocates and coaches through treatment also. Read more>>
Daphney Poyser | Certified Matchmaker, Date/Relationship Coach and CEO of Fern Connections

The thing that I am most inspired by is the courage that younger people have to live their truth out loud and to be their authentic selves. Being in my mid 50s it brings me joy to see the openness of how young people express themselves. If there was one thing that I wish the older generation would adopt from the newer generations is their ability to unapologetically love who and how they please, regardless of what social norms say about the issue. Read more>>
Alec Johnson | Local Discordian Pope

I am heavily inspired by the universe around me. Sunsets are important, as well as the sky. I like to watch the moon and planets as they transition through the zodiac above us. I spend a lot of my time looking upwards, but just as much time looking down at my feet. I am inspired by personal growth. I like exploring deep within myself, learning my story as it unfolds. I often enjoy peering through time. Backwards at artists like Vincent Van Gogh, or the cave painters of Lascaux, France- creatives who knew that their work was a part of something greater than themselves. The message is bigger than any one person, as are the lessons. I look forward to inspiring future artists to be authentic and to rule their own existences. I am personally inspired by the examples of countless artists who came before me, but am moved by the idea of being an example to those who come long after. Read more>>
Jeffrey Gascon | Designer of Sound Explorations & Space Atmospheres

I am inspired by Learning the wisdom accumulated by humanity on this Earth. From studying the motivations of numerous cultures and what drove them to evolve even at high costs, to the development of the human spirit and its attempt to decipher the great mysteries of the universe. How knowledge has changed over time even as some of the questions posed centuries ago are still unresolved, yet there are many others that have been answered. Science continues to explore from the smallest to the largest, from very close to very far, not ever losing a step on its quest to know more. Read more>>
Cree8ion | Holistic Professional & Artist

I am inspired by the lows and then highs of life, it's not easy so the process of being created into who are you and doing what you were created to do is beautiful. Life has inspired me to be absolutely freaking amazing , most would have said a person, however in my life I've met amazing people who I've been inspired by, but knowing my personal process and my many loses and gains, those are all apart of this journey of my greatest inspirations. Read more>>
Austin Roberson | Menswear Expert at The Man's Shop

I am inspired by many things. The source of that comes from many different outlets. Whether that be a song, a "hot" color, or an intriguing passerby that catches my eye. I try to see things from new fresh perspectives often so I keep my eyes and ears open. I want to try new things and possibly awaken a new excitement that I didn't even realize that was there. Now with these new discoveries, there needs to be an application that goes with them because if you don't apply or share your inspiration, you can potentially rob someone else of an unexpected joy I was talking with a lovely lady the other day and she asked me if I looked up at the clouds today and watched the sunset. It was such a simple delight to have a moment of calm and reflection to be reminded of the beauty in nature that I forget is always in front of me if I simply look intentionally for it. She herself stated that she didn't want to go through life forgetting to look up at the clouds. Read more>>