Reflecting on the things that made a difference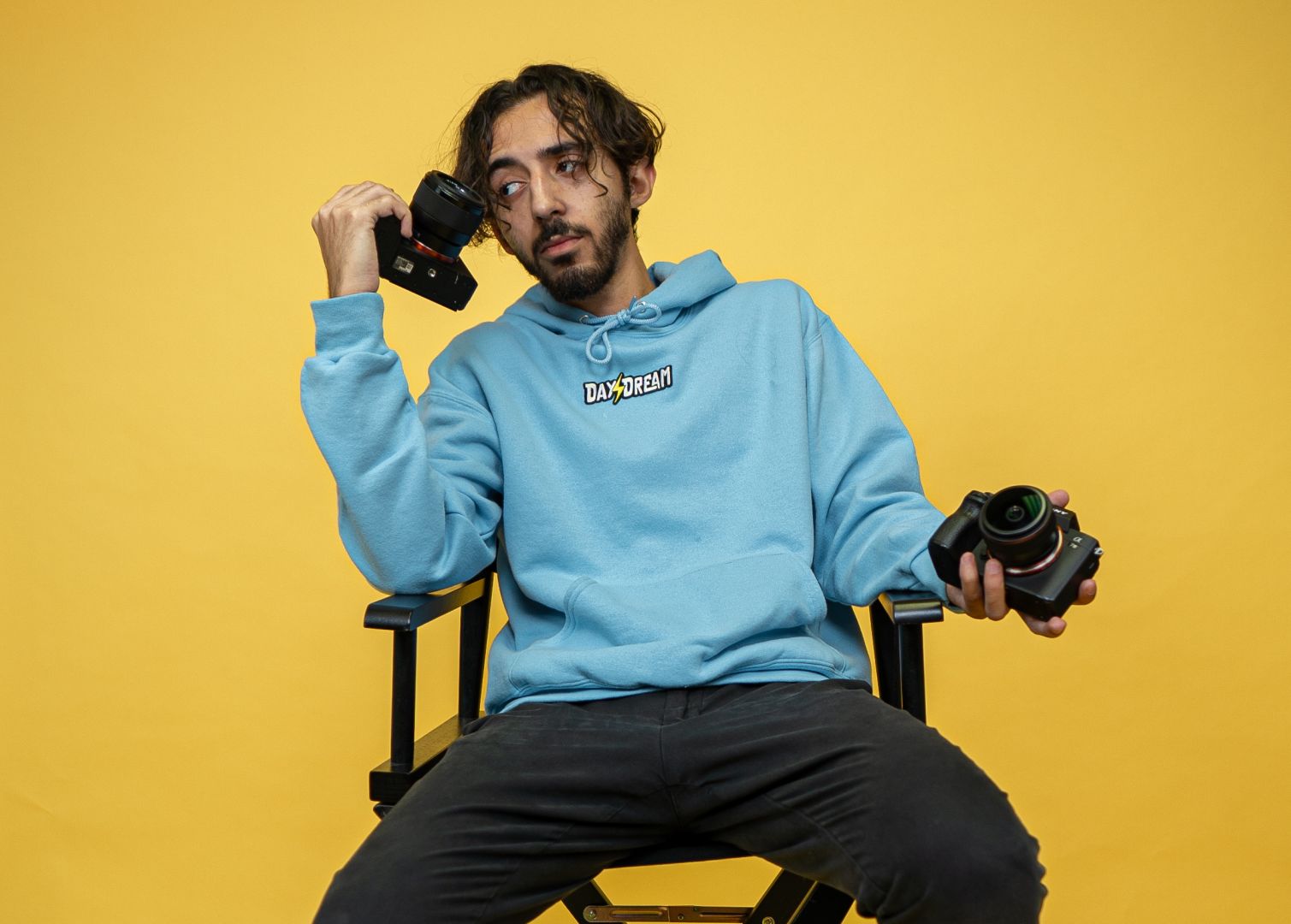 We asked some of the city's rising stars to reflect on what made a difference in their journey. We asked them to tell us about what they think the most important factor has been behind their success.
Kais Marz | Entrepreneur & Filmmaker

I would say one factor that makes DayDream stand out the most would be our versatility. From hip-hop to rock, indie to alternative, the content we create aims to encapsulate the talented and untapped artistry from all around DFW. Our versatility is also made evident by our wide-ranging selection of services, such as photoshoots, commercials, graphic design, music production, and more. Being able to work on so many different kinds of projects is only one of the reasons why DayDream Media will rise to the top. Read more>>
Jeff and Mardy Chen | Yoga Instructors and Studio Owners

Our people are behind our brand success. To be a "PURE Yogi," our teachers and staff value courage over comfort. Original Hot Yoga is a challenging and confronting practice, with rooms set to 105+ degrees. Students are vulnerable; physically, mentally and emotionally. For our teachers and staff to guide students through this transformative process, they must exemplify what it means to nourish and grow and strive for excellence. Our recruitment and retention of staff are centered around our brand's core values. When the team is aligned, the brand succeeds! Read more>>
Morgan Loftin | Co-Owner, Artist

We've built out brand out three major pillars: Education, Aesthetic, and Quality, Education: when you purchase a butterfly from us, we've made it our job to ensure you know the name, origin, behaviors, fun facts, etc! Our goal is that you leave with a wealth of knowledge to share with your friends and family as they come over and see your new art! Our pollinators are so important, as well as micro farming! Read more>>
Marchella Simon | Event Planner & Marketing Professional

There are several factors that we think make our brand valuable to others. My mom and I have a great working relationship and it sets the tone for our business. It helps that we are both very detailed-oriented and organized. Our team members' experiences always bring together the best from each of us for whatever project we undertake. Our prior work experiences have instilled in us the power of determination and hard work, the skill of problem solving and flexibility and a desire for excellence. Read more>>
Hannah Gongola | Farmer

When you're building a brand, YOUR brand, you don't give up any of the power you hold. By that I mean, if someone asks you to do something even a little bit inconsistent from your brand, say no. If they want to pay you a lot of money, say no. Building a brand is about staying consistent and not bending, even if you could probably make the connection between your brand and another. Read more>>
Ariel Hutchins | Singer/Songwriter/Recording Artist

The music is the undeniable starting point for us…… selecting each song and realizing it's full potential is the mission we're on. But what that takes goes well beyond what might seem to be a simple decision. It takes a team of top, tireless and fully committed talent quite literally from the beginning to the end of what is a complicated, trying and highly competitive process. My team is undoubtedly the most important factor behind my success. I am blessed to be surrounded by top industry veterans who work daily to develop and further my brand. Read more>>
Jeff Buckley | Owner and Master Technician

When the question of what is the most important factor behind your success / the success of your brand comes up. There are actually many attributes to a successful brand. First , no matter what your business is you must provide outstanding service. My Father's Shop is an automotive repair shop. We were actually providing contactless service before the current world event. Contactless service is simply providing a more convenient drop off and pickup for our customers. They can use the Dropbox to leave the vehicle before we open and pickup after we are closed. Read more>>
Sharonda Lawson | Owner of Bakers D'lite Inc.

THE most important factor behind my success is my amazing support group and my drive to be successful. I created my brand to break chains and to open opportunities for my family. In my family I am the 1st successful entrepreneur/business owner, so I feel it is my duty to pave the way and to be a trailblazer. I also want my children to see not only the success but the hard work, drive and dedication that comes with it and I want that to motivate them to be the best version of themselves that they can be and to never let anyone or anything steer them away from their path, Read more>>
Joshua Prince | Entrepreneur,Business Owner & Realtor

It's not hard work when it's GODs work! By believing that always, I've been able to grow and become successful ,by standing on the business keeping my morals and principles in tact and standing on faith and staying true to who GOD created me to be and knowing I'm here to do great things speaking it and allowing it to manifest. Read more>>
Hayli Wells | Photographer

I've been doing photography for almost 3 years now. I have a very long road ahead of me in terms of my career, and even more to learn and experience! That being said, I feel like for a small town pastor's wife with 4 kids and no prior experience in photography, my venture has been pretty successful! I believe I'm good at what I do and I believe I have an eye for it. That being said, the MOST important factor behind that success is my support system. I have a handful of amazing friends who have gone along with my crazy ideas for creative shoots. Read more>>
Kenyon Glover | Actor, Author, Filmmaker, Motivational Speaker & Minister

The most important factor behind my success has been my passion for my brand. I absolutely love what I do and I put everything into what I do. My tenacity to see my brand flourish and help change the world. I am determined to see my brand expand on a global scale. The fact that I started my brand with the mission to leaving behind a legacy that will be remembered forever. Read more>>
Jennifer Polizzano | Tumbler Maker & Mentor in the Tumbler Community

The most important factor behind my business and brand is my daughter. When I started my business, it was a hobby. I had to resign from my job during the first few weeks of the pandemic in order to take care of my daughter who was now going to be home from school. I have always been a creative person, and making custom tumblers has been a way for me to really express my creativity. My daughter has always been an inspiration to me, simply for the fact that she walks to the beat of her own drum. She doesn't ever try to "fit in" or keep up with trends, and one day it dawned on me that I didn't have to either with my business. Read more>>
Syreeta Hollins | Esthetician

I Believe the Success behind my Brand, comes from being a person that Driven by Goals, and not being afraid to Fail. a lot of people miss out on being successful, because they are afraid of Failure, the biggest thing with me is that I've tried several different occupations, until I found one that has truly made me happy. My current Goal is to perfect my craft, and share my success with those around me , from my Family to my Friends. I hope one day in the near future, to expand and become a bigger brand, and offer several locations for people to enjoy, and feel like they have to come back. I treat all my clients as if it was me myself getting work done, because I would want someone to give me that same energy, so I strive for perfection each time a client books an appointment. These factors above, are what I believe is the reason for the success of my Brand. Read more>>
Diondra Ross | Spoken Word Artist & Author

The most important factor behind my success is consulting God before anything and keeping my core values in the forefront. In a world where you can easily be distracted, I choose not to conform to what is around me or what others are doing. I stay true to who I am and what is set out for me. Read more>>
Amani Richardson The Passion Player Chef | Restaurant Owner & Personal Chef

Honestly, I feel like when a lot of people come in to certain situations as far as business goes the #1 object is money and they don't necessarily keep there intentions pure through the process For me, I live and pride myself on coming into every situation with pure intentions and as long as you approach things with pure intentions than I don't see a way that you can lose because that ill willed energy won't ever be in your area also The #1 thing for me will forever be impacting the customers and people that I come in contact with positively, Read more>>