Our Linked Prosperity: how local businesses are helping their communities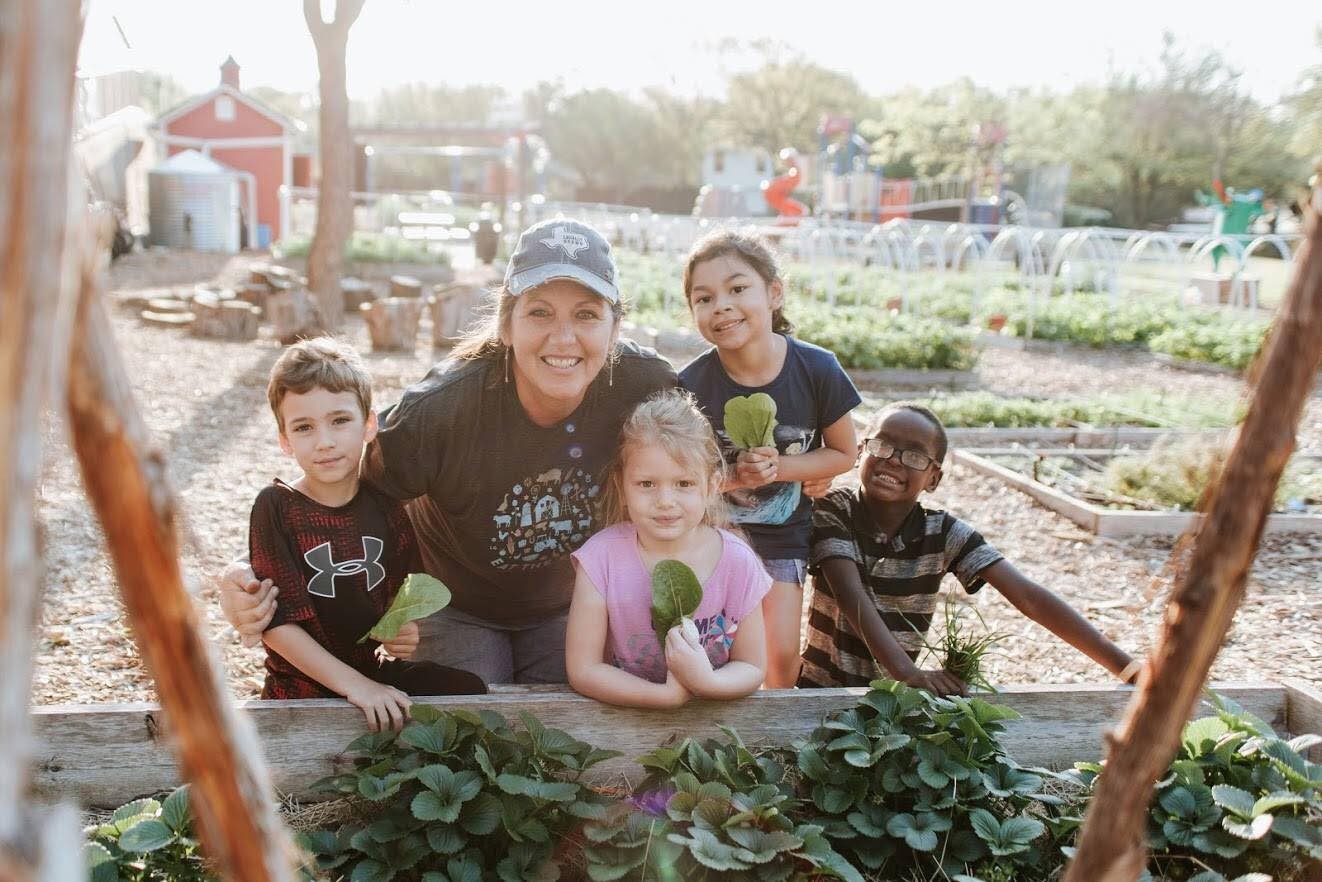 Most of the media often paints all businesses with a single stroke, but in our experience businesses are each unique and so many of them are focused on making the world a better place. We've highlighted a few such gems below.
Kim Aman | Program Director Grow Garden Grow

Working with over 3,000 students a month, we teach kids to take care of the planet and themselves. In Dallas County, there are 10 year olds with Type 2 Diabetes (a disease that typically impacts middle aged adults). Kids from all communities are eating poorly and don't get enough exercise. We are working to change the health outcomes that arise from these behaviors. Our goal is to grow healthy kids and a healthier planet through garden based education on school campuses across North Texas. Children are agents of change and we see some very positive outcomes when they rally for the environment and each other. Read more>>
Megan Wright | In Home Organizer & Day-of Wedding Coordinator

A huge part of being an organizer is helping people be more intentional about what they bring into not just their space but their lives! When you are buying things out of excess you are doing your part in adding to the global waste consumption. This could be in clothing, food, or simply household waste, adding to your environmental impact. Read more>>
David Murillo | Founder & CEO

When launching Modern Beard Co., we wanted not only to create high-quality premium products but also wanted to make a difference. As a veteran-owned business, we know firsthand the sacrifice that our men and women in uniform endure. At Modern Beard Co., a portion of all sales are donated to a highly rated nonprofit that helps the veteran community. Many organizations have helped us during our time in service, and now it's our turn to return the favor. Read more>>
Damon Ortega | Marine Corps Combat Veteran, Firefighter/Paramedic, and Tactical Defense and Survival Instructor.

We all see the state of the world we are currently living in. It seems like every day there is a new video out about someone getting assaulted, robbed, kidnapped, or killed. The problem is, the vast majority of people do not know how to spot potentially dangerous situations or how to protect themselves. DFW Tactical Defense & Survival's goal is to teach you how to do that. Read more>>
Candice Shantell | Business Attorney & Coach

My businesses help the community in many ways. First, my law firm, Shantell Law, PLLC, assists business owners with navigating the legalities of business ownership. Many business owners are great at providing their solicited services or products to customers, but many struggle with contracts, properly forming their company, protecting their brand with trademarks, initiating and defending lawsuits and so much more. I help with these things so that 1) their business is protected; and 2) so that they can focus on their customers and not worry about the legalities of running a business. With my assistance, business owners are able to stay in business longer and expand. Read more>>
JD Leonard | Mediapreneur
Within our Mute Mogul Media Group brand – thru Mute Mogul TV – we want to be a popular source of education and entertainment. We are looking to produce shows for various industries such as fitness, culinary, geography and more. We currently house a vlog series – "Absolutely Positively with Deni Kay" – that provides "inspiration, encouragement & motivation" to the viewers, which allows for the audience to have one defined word broken down in to a: quote and "vibe" that incorporates music surrounding the topic word of the episode. Our mission for "APWDK" is to spread this content globally – thru translation – in order to reach a mass international capacity. Read more>>