Meet Tameka McKneely | Multi-Passionate Entrepreneur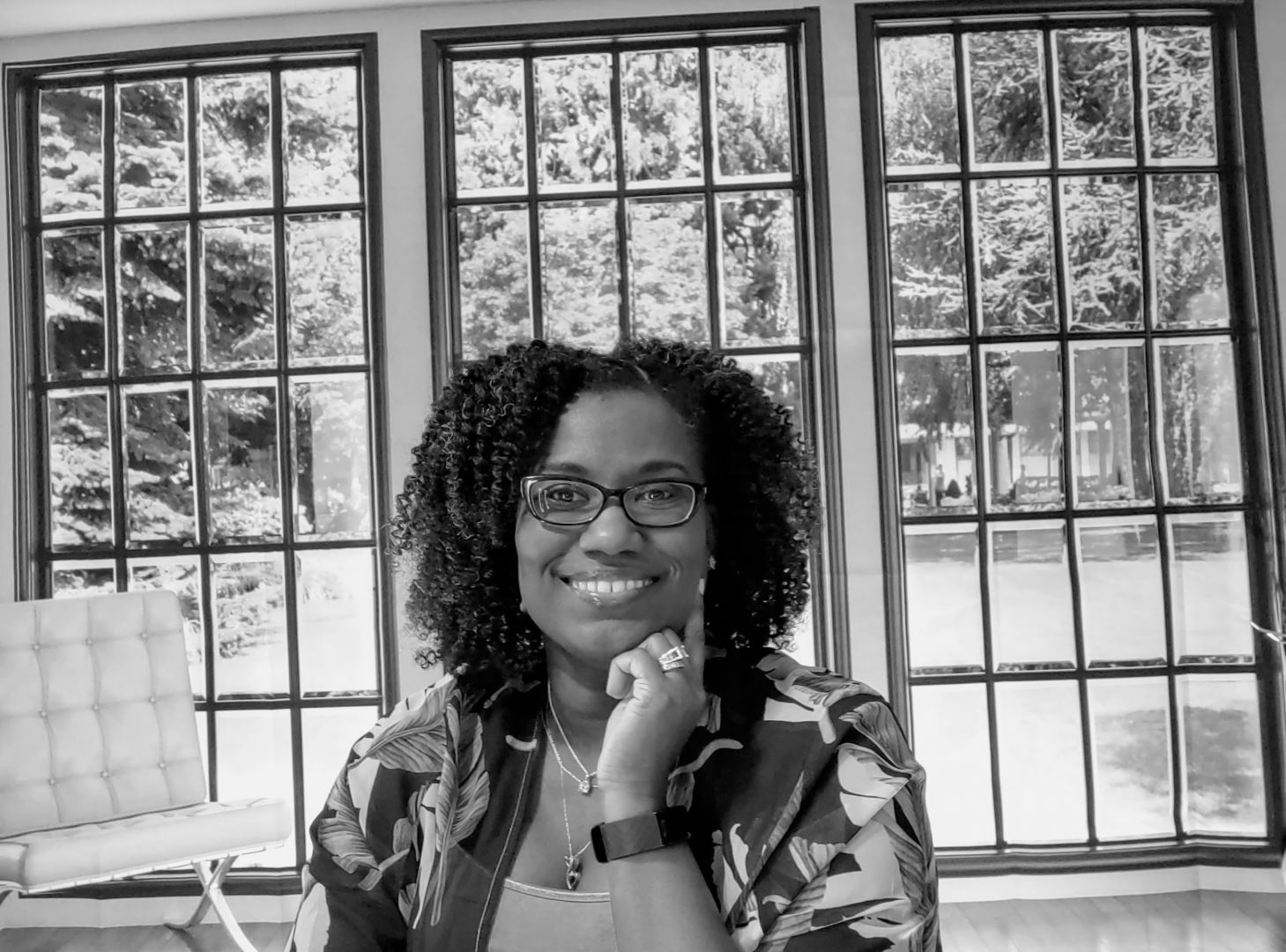 We had the good fortune of connecting with Tameka McKneely and we've shared our conversation below.
Hi Tameka, is there something you believe many others might not?
This is a great question. One piece of conventional advice that I disagree with, is that you have to go to school (post-secondary), get an education to get a good job and be successful. When I hear people say this, I often interject and offer another point of view. I think we definitely need to be educated, however I do not feel traditional school is the only way to obtain education. I love to read, I love to try new things, I love to learn, however I personally am not interested in going back to school. I am a well educated woman with no degree. I did attend college for Pre-nursing but decided on a different path. I worked in Corporate America for 20 years before becoming a full time entrepreneur. During that time, I focused on growing through life and not just going through life. I embarked on and mastered so many things in my career and before venturing into full time entrepreneurship, I was in a leadership role making six figures and often supervising degreed employees. I think the path to success has more to do with your drive and lack of complacency. I have never been able to "be still" due to my love of learning. I was always looking to and reaching for the next level.
I often work with youth and when asking what they want to do or be, they usually give that standard answer of go to college, get a good job, etc. Then I ask, they be more specific as to what they want to do. Mainly because not all paths require a college degree. I am not in any way against a formal education, it is just not the only way and not for everyone. Don't get me wrong if you want to be a doctor, lawyer, accountant or have some other tested and certified career you need college and a degree, I would not want to see a doctor or have a lawyer represent me that learned medicine or law via the internet only, but there are several successful careers that do not need a college degree and the debt that comes with it. There are many paths to success and the notion that the only way to obtain it is through a traditional post secondary education is disagreeable.
Quote to live by: Don't teach your children to go to school and get an education to get a good job, instead teach them to be educated and create their own jobs.
Let's talk shop? Tell us more about your career, what can you share with our community?
What sets you apart? I am a multi-passionate entrepreneur, just meaning I have several passions and do not feel any should be sidelined. I am just as creative as I am analytical. I enjoy being an extrovert and an introvert. I am able to adapt in either setting. When I am surrounded, I thrive, when I am alone, I thrive, these things set me apart because I bring a unique perspective that most do not possess.
What are you most excited about?
I am most excited about the things to come in business and in my life. Big things are on the horizon and I am bracing myself for the ride.
How did you get to where you are today professionally? Was it easy?
My path to full time entrepreneurship was not a traditional one. I specify "full time" because I have been a part time entrepreneur for 20+ years. My path was not traditional because it became clear after experiencing 2 corporate layoffs within 2 years. Following the second layoff, I decided that I did not like corporate politics and "bottom line" having my fate in its hands. I decided to pursue entrepreneurship full time. And as a lifetime learner, I had several skills to offer. It was just a matter of deciding what to dive into. I, being the person I am, could not decide and began to pursue several of my gifts and talents as businesses. And because of that I own several businesses: Tameka McKneely, LLC, Got2bcre8tv Marketplace, Aspire 2 Inspire Academy, 4zero Consulting, LLC, as well as partner in BluIvory Investments, LLC and 7th Power Solutions, LLC, each of these businesses focuses on a different skillset. As far as it being easy, it has been fairly easy. The main challenge is finding balance. I have to carveout time to consult, craft, manage properties, meet with partners, etc. It can present its challenges at times, however, I figure out how to manage the time I have and get done what needs to be done.
What are the lessons you have learned along the way?
I have had to learn humbleness and to realize, I cannot be everything to everyone all while doing "all the things". I have learned to reach out for help when I need it and make the best use of my time, whether that means delegating or handing off tasks that are not in my skill set. Because I am a learning machine, initially, I would just learn how to do something new when something needed to be done within my business i.e. website building, marketing, social media management, etc. but I had to realize that I don't have to know "all the things" and it is ok to let others use their gifts and talents to assist.
What do you want the world to know about your brand and story? 
My name is Tameka aka GLUE (I hold and bring things/people together or so I have been told) and I am just a gurl from Mississippi that now resides in the Dallas Ft. Worth, TX metroplex with my husband. I am a Multi-passionate Entrepreneur, whose gifts & talents included but are not limited to a Compliance Alignment Consultant, Professional and Personal Accountability Consultant, Creative Designer, Inspiring Motivator, Purpose Cultivator, Real Estate Investor and Innovator. I have spent the majority of my life 'growing' through life rather than just 'going' through life. Because of that I have learned to master lessons taught by the school of life. I am a believer that if we do not learn the lessons life presents, we are bound to repeat those lessons until mastery. I also believe 'if it doesn't challenge you, it won't change you'.
Personally, I am a creative soul that loves all things creative. I started crafting in 2001 and have perfected my craft since then. I can do everything from making: Bath Products (Soap, Bath Salts, Lotions, etc.), Furniture Refurbish/Painting, Glass Etching, Home décor (Door/Table wreaths, Holiday Décor), Jewelry (Beaded Jewelry, Metal Stamping, etc.), Resin work (trinkets, keychains, game boards/pieces, dominos, etc.), Sewing (pillows, curtains, blankets, etc.), Vinyl work (t-shirts, mugs, tumblers, signs, etc.).
Professionally, I am a Pusher. I push people into their purpose (Purpose Cultivating). By push I mean I help change people's mindset. I help them see their potential and the options they have to live in their purpose, on purpose and possibly make additional income.
I also do small business consulting, helping clients set up businesses legally without the learning curve. I assist with items including but not limited to naming the business, business
formation (Sole Prop, LLC, Corp, etc.), EIN, permits, business credit and communication, website, resources, etc. I am a seasoned Corporate Compliance Professional with over 20 years of training and professional development experience in the Health Insurance field, to include Commercial Health Plans as well as Government Programs with expertise in Medicaid, Long-Term Care, and CHIP; Federal and State regulations, as well as Business Intelligence, reporting, dashboard development, research/trending, etc.
I have worn many hats in my life to include mother, daughter, sister, aunt, confidential counsel, manager, mentor, trainer, editor & researcher just to name a few. As a result, I have the unique ability to navigate complex challenges and manage multidisciplinary projects.
All of my actual experience, personal and professional, has taught me that my "value" boils down to the following:
– I am a purpose driven, subject matter expert, that is fluent in creativity, analytical skills, training, communication, employee/personal development, team building, difficult clients and people in general.
-I run toward fires.
-If my left and right brain were hands, I'd be ambidextrous.
-I want someone to look back on their life and say, "because of you, I did not give up".
-Ultimately, I aspire to inspire.
"Being different makes me unique. What makes me unique, makes me valuable. Therefore I am embracing my Unique Value."
Let's say your best friend was visiting the area and you wanted to show them the best time ever. Where would you take them? Give us a little itinerary – say it was a week long trip, where would you eat, drink, visit, hang out, etc.
As I am thinking of places and planning out this week, I notice most of the places we would go would be restaurants in which I would only want dessert. So I hope she brought her stretchy pants because she will need them. We would have to hit Ocean Prime for their 10 layer Carrot Cake with pineapple drizzle. We would have to stop by the Cake Bar in Trinity Groves and relax in the patio area. We will have to get dinner and Margaritas at Gloria's one night. We would need to at some point during the week need to enjoy some crab legs at either Shell Shack or The Boiling Crab. I would also take my bestie to Sweetsie Bakery & Café for some soul food egg rolls, I love the Soul Roll. We can wrap up the week with sushi at Avocado California Roll & Sushi or Addison Sushi 469. Each evening we would end with us relaxing and sipping wine by the firepit on my home patio catching a movie or just great conversation, company and music. During this week of fun and food we will squeeze in some working out and self-care, maybe massages or the spa. Depending on the time of year we would also need to hit up an exhibit or two in town.
Who else deserves some credit and recognition?
I credit my family, friends and all those I have come in contact with. Each has sprinkled something in my life that has made me into the person I am today.
Website: https://tamekamckneely.com
Instagram: @tamekamckneely or @got2bcre8tv_marketplace
Linkedin: tamekamckneely
Twitter: got2bcre8tv
Facebook: tamekamckneely
Other: info@tamekamckneely.com
Nominate Someone:
 ShoutoutDFW is built on recommendations and shoutouts from the community; it's how we uncover hidden gems, so if you or someone you know deserves recognition please let us know 
here.