Meet Stephanie Hanrahan: Writer & Speaker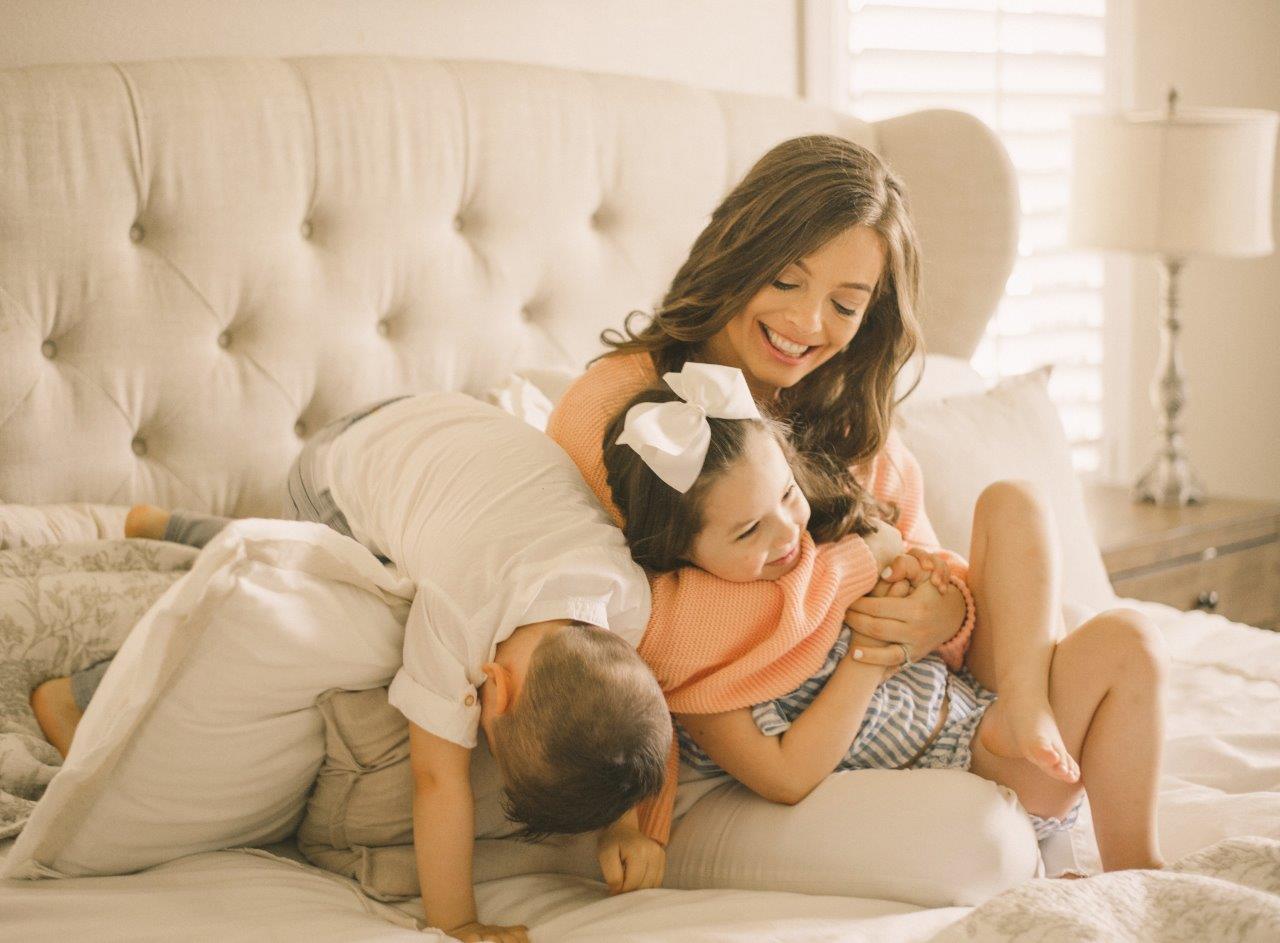 We had the good fortune of connecting with Stephanie Hanrahan and we've shared our conversation below.
Hi Stephanie, how do you think about risk?
I've never considered myself a risky person. That's not usually an attribute reserved for type-A personalities like mine who thrive on consistency and control. But when I look back at my life, both personally and professionally, the highlighted moments always involved some degree of daring the unknown. One of my biggest personal risks was the decision to pack whatever I could fit into my tiny, two-door coupe and move to the great state of Texas, knowing no one. I lived in Florida my entire life and suddenly felt saturated. I was too content, too sure of every outcome. So I secured a random, male roommate from an online ad and off I went. He could've been the Craigslist Killer, but instead, he turned out to be my brother, best friend, and eventual matchmaker, introducing me to my husband. For the first time, I was in a relationship that offered me the ability to be fully seen and supported. So much so, I quit my job in healthcare in order to pursue my passion for writing. But my success in the writing realm wouldn't come from calculated risk. It would result from making my private journal public. My past is colorful: anxiety, abuse, infertility, a husband with a failing heart, and two children with autism. Somewhere along the line, I convinced myself that my messy moments were to be shamed away; that the world only wanted my prettiest parts, not my stories and scars. So those were things I told no one. Until the day someone (well intendedly) called me perfect. I was so gutted by that comment, I decided to drop my façade in hopes to find one person who could relate. The day my daughter was diagnosed with autism, I started an empty Instagram that no one knew about and used it as my journal. For two years, I posted my gritty privately while publicly I kept up my pretty. The day someone called me "perfect," I risked it all and revealed my truest self. To my surprise, my story went viral. I now get to professionally speak and write for publications such as the Today Show, CNN, Yahoo! Mail, TEDx, and more, but most importantly, I am fully and finally seen. Big risk, life-changing return.
Alright, lets talk about success. How did you achieve it and how can others do the same?
It may appear that my success came overnight, but that couldn't be further from the truth. My liberation was done in a really grand, online way, but it didn't start out that way. I had two years of writing my truth only to myself. It was incredible practice and being real, and I think realness resonates. That's my secret sauce. I'm willing to be honest that parenthood is hard and often unfulfilling. I'm able to risk exposure, talking about the pitfalls and peaks of marriage or special needs children. While I still enjoy pretty photos, I like the story behind them even more. I have gained success by still writing as if no one is watching. That said, for every article I've had go viral, there's a hundred more equally as well-written pieces that get zero traction. Writing is an art and diligent practice. You must be madly in love with writing more than you are with response. I have never read a single comment on any of my major pieces or publications. It is not my responsibility to manage response, it's only my responsibility to release my truth. I think if you can find that balance, you can find contentment as an artist.
Any great local spots you'd like to shoutout? Where would you bring your girlfriend for a day of fun?
For a girl with body image issues, this one is going to heavily rely on food! We would begin our days in Downtown Dallas on foot: yoga in Klyde Warren Park, a walking tour of the JFK museum, a latte with almond milk at Ascension. We'd grab a brew in Deep Ellum and some barbeque at Pecan Lodge. Then we'd head to a rooftop pool, The Joule, or now in my section of the suburbs, The Omni at the Star in Frisco. We'd order the best Greek food this side of the ocean from family-run Platia Greek Kouzina. We'd drink and eat our way through Kenny's Woodfired Grill menu: jalapeno martinis and blue cheese crusted filets. We'd take our children to Hope Park and indoor play places that smartly serve coffee like EQ Kids or Cheeky Monkeys. We'd sneak in a done-for-you GNO with HeartStories and end with a nightcap at Legacy West, with some butter cake at Del Frisco's, for sure. It would be days of lounging and indulging, like Dallas does best.
Who else deserves credit and recognition for changing the course of your life?
There's a wonderful piece of scholarly nonfiction that saved me from my toxic relationship and landed me here: professionally and personally free. It's titled, "It's Called a Breakup Because It's Broken." Although that might not be award-winning literature, it suggested that when you end a relationship with someone, you should give yourself sixty days to not communicate, the amount of time necessary to let emotions die down and reevaluate where that person stands in your life. So I tried it, and to my surprise, sixty days changed my life. During those two months of silence, I unmuted myself. I also secured my Texas nursing license, left the only state I ever knew, and a relationship that no longer served me. Now, here I am, speaking and writing to women about how to activate their own voices. Full-circle doesn't begin to describe it. Authors and educators have raised me. I am only able to speak so freely because I stand on the shoulders of the greats like Elizabeth Gilbert, Glennon Doyle, Brene Brown and Nora McInerny. But a shoutout is equally deserved for those who have received my vulnerability and returned it. After releasing my story, I heard from women in over 150 countries who all came with a resounding message of "me too." And while not all experiences are the same, feelings are universal. We all have a deep desire to know we are not alone, and these brave women who flood my heart with their stories of heartbreak and hope are my true heroes. All of our voices are a collective effort to decrease the shame around storytelling and release the kind of truth that will change this world, and ourselves.
Website: https://tinklesherpants.com/
Instagram: https://www.instagram.com/tinklesherpants/
Facebook: https://www.facebook.com/TinklesHerPants
Image Credits
Ashley Wright Photography Jennifer Baumann Photography