Meet Rita Parson Hightower: Optical Eye Wear and Sunglasses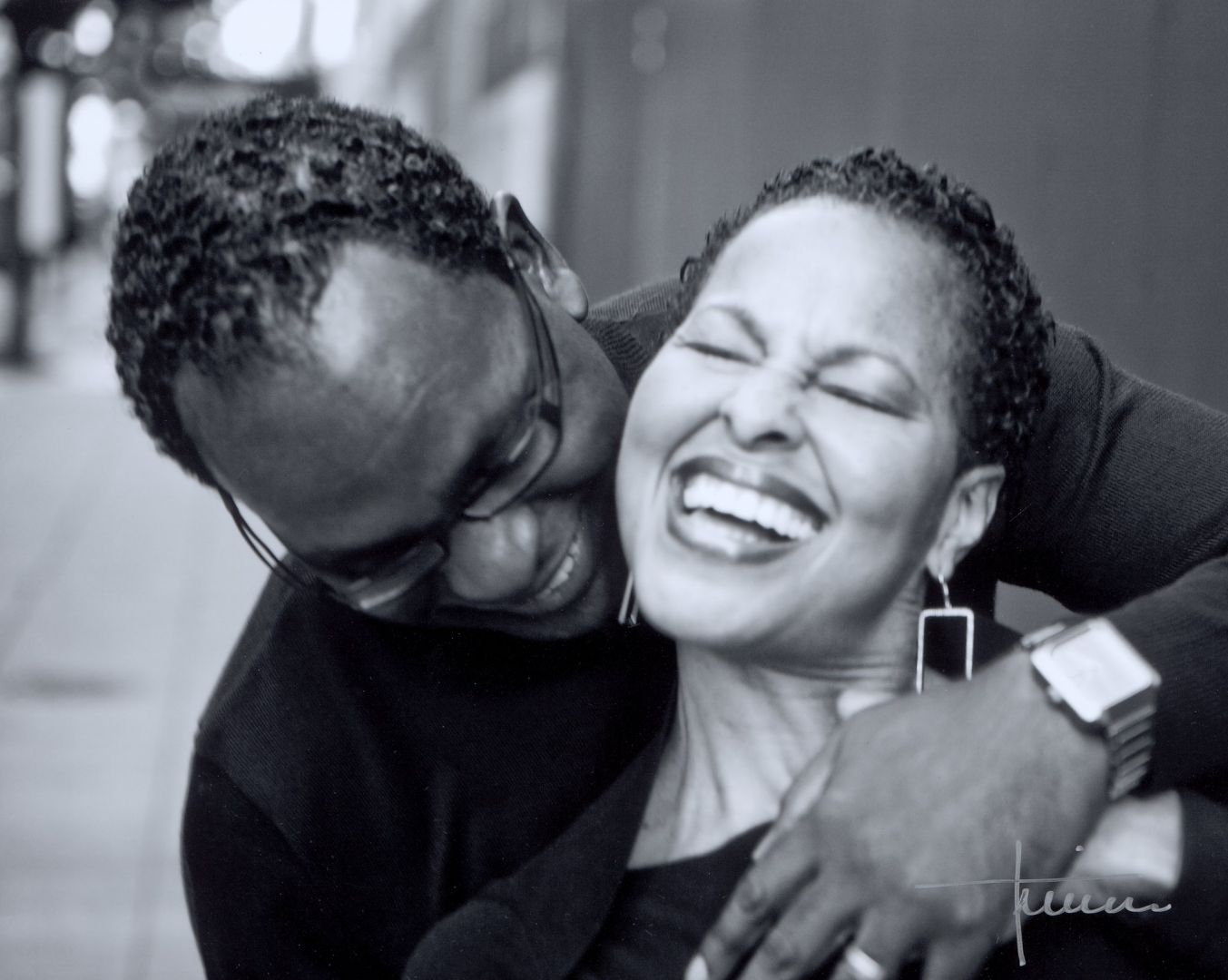 We had the good fortune of connecting with Rita Parson Hightower and we've shared our conversation below.
Hi Rita, what was your thought process behind starting your own business?
My business was born out of a desire for something I could not find and the universe began to work on my behalf. A sister/friend, had on some fabulous eyewear frames that she had purchased at a luxury department store. I loved them, so I immediately went to get a pair and headed straight to my optician to determine if the frames could be fabricated with my prescription lens. To my excitement they were optical quality and I was good to go! I returned to get another color, because this frame had the right price, and the perfect amount of professional and stylish appeal, however the store was sold out and would not be getting anymore. I am the person that will search until I find what I am looking for, so with this type of commitment to fashion and a great price, I contacted the company directly. The company informed me what it would take to obtain a pair in another color and that was to purchase many more than I needed as a wholesaler. An eyewear company was not on my radar therefore I decided not to do this and was quite disappointed. However, the universe was sending me so many signs. Whenever I wore my frames I would always receive so many compliments followed by the question 'where did you get them.' At this point, I started listening to the universe, which I describe as God's voice. My thought process was, I had a product, the public expressed a real desire to have it, and I became the provider. The universe spoke and I responded accordingly. Sometimes we are fearful to take the leap, however I believed in myself and what I had to offer.
What should our readers know about your business?
Eye Do Eye Wear provides optical fashionable eyewear styles as well as spectacular sunglasses. I started Eye Do Eye Wear after searching for fashionable optical quality eyewear at a price that allowed me to have several pairs to compliment my mood and/or my style choice. The universe kept reminding me that people wanted exactly what I wanted, quality eyewear at an affordable price. I've made some mistakes, for instance, I love being a vendor at conferences and connecting with people, however I have to research the demographics to ensure it's a good fit for us, not all events are a good fit. My challenge has been time management and I have learned to remain flexible. With the Corona virus pandemic of 2020, so many of my plans for events have been canceled or postponed, so I am temporarily shifting my focus to more of an online presence and am presently redesigning my website. I have friends, family members, associates, and mentors that continue to pour into me. I believe they see my work ethic and want to share opportunities for me to grow. It is important to surround yourself with those that want to see you win! Eye Do Eye Wear is known for our personable attention to our clients. We take pride in providing fashionable eyewear that enhances the spectacular person behind the spectacles!
If you had a friend visiting you, what are some of the local spots you'd want to take them around to?
We love live music so we try to catch one of our favorite bands, Natural Change, playing at Sandaga 813 in South Dallas. We would look at the schedule to see where one of the baddest soulful singers ever is playing, our favorite AHYONZ featuring Kenya C. We would also roll through Eddie V's to enjoy the vibes, feast on their scrumptious crab cakes and catch Mahogany singing in the lounge. A must stop would be Chocolate Secrets for some live jazz or Open Mic Monday. For the best Texas BBQ our long time favorite, Smokey John's BBQ is a must. A staple of ours is to take all visitors by Ocean Prime for the Bubbles and Berries martini. We also like to visit and explore the African American Museum in Fair Park. When my friends visit, church is always on the itinerary, so a Sunday service at St. Luke "Community" United Methodist Church would be included for a wonderful worship experience led by our new Pastor Rev. Richie Butler!
Shoutout is all about shouting out others who you feel deserve additional recognition and exposure. Who would you like to shoutout?
I would love to shout out my sister/friend Celia Walker, for serving as my Marketing Director and being the creative, supportive person she is for my company. My son, Corey Parson, for serving as my business right-hand-man. My sister, Michelle Parson Boyce, for being my biggest cheerleader and the one that will show up, put her apron on and get to work whenever needed. My nephew, Joshua Boyce, for always showing up just in the nick of time to help his Aunt Rita. My cousin, Felicia Renee Roberson, for being the 'what do you need' person and getting to work. My mom, Betty Parson Jackson, for always offering her assistance, modeling my eyewear, and letting me know how proud she is of me. My niece, Stephanie Boyce, for always bringing 'fresh' ideas to enhance my growth. There are so many of my friends and family members that have hosted events and promoted my business as if I were paying them, to all of you I say 'Thank You!' Most importantly, to the man I married 23 years ago, Rick Hightower, you are the reason I am always so encouraged to keep climbing, 'Thank You for your next level thinking while having a whole lot of fun!'
Website: eyedoeyewear.com
Instagram: eyedoeyewear
Facebook: Eye Do Eye Wear
Youtube: Eye Do Eye Wear
Other: EyeDoEyeWear@gmail.com