Meet Matthew & Andrew Reyna: Filmmaker Duo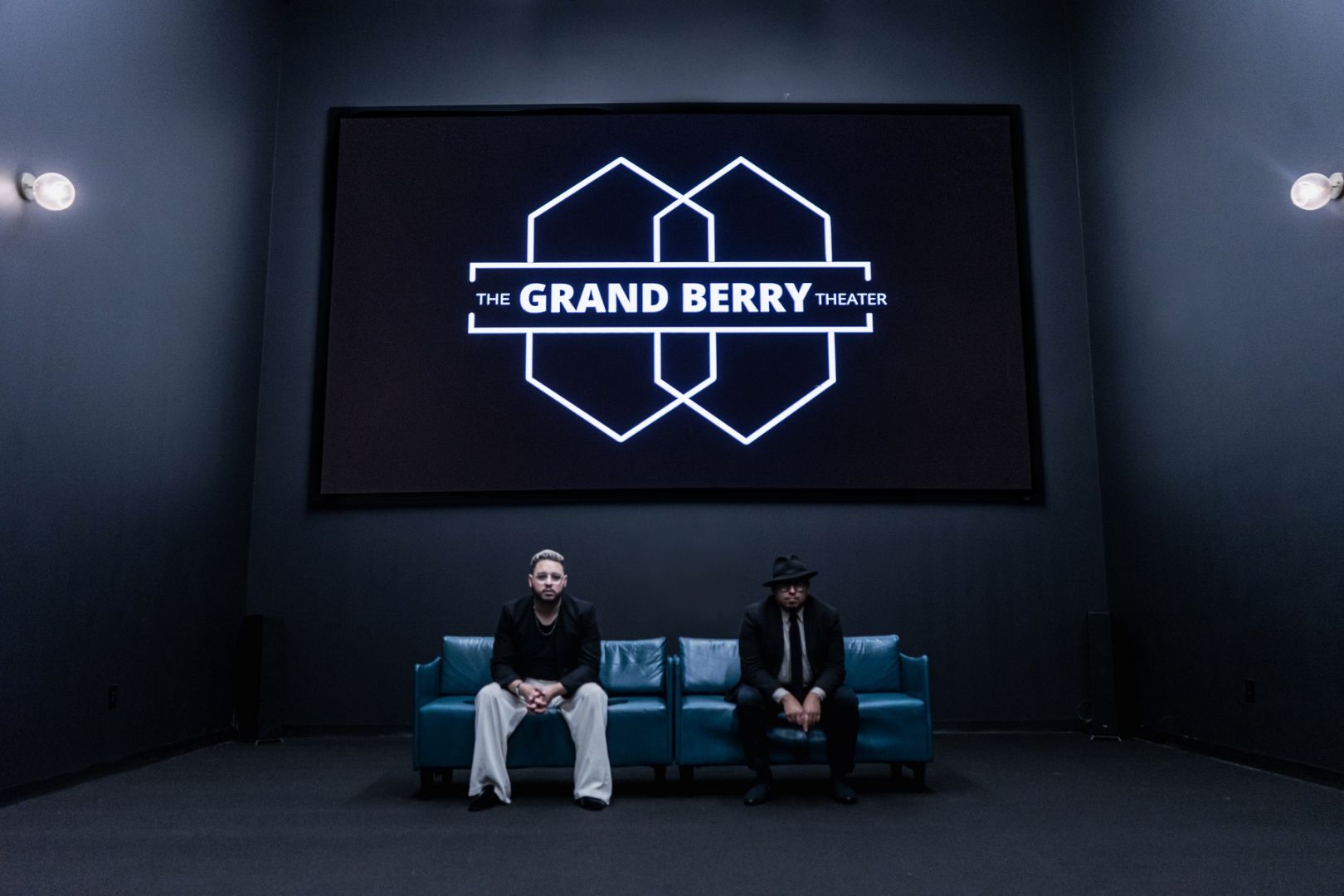 We had the good fortune of connecting with Matthew & Andrew Reyna and we've shared our conversation below.
Hi Matthew & Andrew, how do you think about risk?
As filmmakers, we have made many risks and choices  that have led to great opportunities, some that really  didn't go anywhere, and some, we regret.  
But when we came up with the idea to create our own  documentary series, The Bizarre, we really just  jumped in head-first.  
Making a documentary series definitely carries plenty  of risks, especially when it's a crew of just two people  (my brother and I). The two of us are responsible for  every aspect of the series: the writing, the staging, the  filming, the editing, etc. Not to mention, the funding.  But we also carry the risk of the subject matters we  cover. The Bizarre is very different from any other  docu-series out there. It's dark, strange, occasionally  disturbing, and even funny at times. But, most importantly, it's a series based on topics that interest  us, both as filmmakers and as viewers.  
We've always wanted to cover topics that, while news worthy, have never been featured in a cinematic way.  We did that with our first two episodes: The Tickle Me-Elmo Craze of 1996 and The Max Headroom  Hijacking Incident. 
Of course, we still have the questions every filmmaker  encounters, like: "Will people respond to this  episode?" and "Will they even be interested in this  subject matter?"  
Early on, there was definitely some concern on making  20+ minute videos for a platform like Youtube, which,  has historically specialized in short-form or fast-paced  
content. But, much to our surprise, our feature-length  documentary on The Max Headroom Incident has been  very well received with over 32,000 views.  
We believe the pay-off always outweighs the risks.  Looking back, we'd rather say, "Hey, that didn't work  out, but at least it was fun to create!" as opposed to "I  wish we'd just taken the risk and done it…"
Let's talk shop? Tell us more about your career, what can you share with our community?
We've been filmmakers for over 10 years now. We  started our internships at the ages of 14 and 16, and  since then, have created content in almost every type  of genre you can think of.  
Regardless of the genre, we've always strived to create  films and videos that make us feel something. Whether  it's joy, nostalgia, melancholy, excitement, love, etc.  We aim to create a piece that captures a solid look and  emotion that viscerally resonates within ourselves. The  audience's reaction is almost a bonus for us. 
What sets us apart as filmmakers is that our ideas  come from so many different and completely random  places. Inspiration can come from literally anywhere.  We've made videos inspired by the dark drama of  Baroque paintings to the bouncy and colorful TV  commercials from the late 90's and everything in  between. We try not to follow current trends for our  videos. Instead, we'd rather spin our wildest dreams  into reality.
And we like to film everything ourselves. (Stock  footage is always the very last resort for us.) And we  love using older methods of filmmaking that are often  considered out of date, like stop-motion, cloth filters,  and vintage lenses. We even figured out how to create  a digital version of the 3-Strip Technicolor process  used in classic cinema.  
We'll admit it has been an uphill climb toward our  goals, but with the help of Jesus, our family and  friends, we have endured. There are also many  opportunities that have come across our path just by  being in the right place at the right time. But, we don't  believe in coincidences, we know it's meant to be.  
We've also learned that no amount of money or fame  is worth your integrity and beliefs. It's important to  know your value and never undersell your talents. If  someone isn't willing to pay you what you're worth,  then don't lower your standards. Instead, level up the  quality of the clients you work with.  
That being said, you should also be self-aware. Unless  you're Muhammed Ali, don't think you're "the  greatest of all time". It's important to know your  strengths, but it's just as important to know your weak points, and to work on them until they're no longer  weak points.  
We're always trying to learn new skills and techniques  as filmmakers. And we're always reviewing our past  projects to see where we can improve. But we do this  in a healthy way. We never bash or hate on ourselves,  we just study to see how we can do better.  
Growing up, our mom would tell us the plots of  movies that we were too young to watch. (She would  clean them up, of course, we were still kids, after all.)  She had us enthralled with the plots of The Sixth  Sense, Chocolat, Death Becomes Her, Little Miss  Sunshine, Scream, etc. Since she presented the films to  us as stories, the importance of the storyline stuck with  us.  
A film should be a story first, and then the visuals  should be manipulated in a way that conveys that story  in the best way possible. And that's what we want our  work to be, a story unlike anything you've ever heard,  with visuals unlike anything you've ever seen. We  want people to first know the story that we are trying  to convey, and hope that it resonates with them. 
If you had a friend visiting you, what are some of  the local spots you'd want to take them around to? 
Having lived in Fort Worth our whole lives, we've  found all kinds of great spots in our hometown, and  continue to discover more as time goes by.  
If we were hosting a friend for a week-long trip, we  would, of course, stay at the Sinclair Hotel in  downtown Fort Worth; it's a landmark hotel that was  recently remodeled in the art deco style. We would  definitely make reservations at Texas de Brazil to dine  on their incomparable steaks, but we'd also stop in at  smaller, local eateries like M&O Burger, Lisa's  Chicken, Mexican Inn, and more.  
For entertainment, we'd take a drive to the Hurst area  where Retro Plaza is located. It's a strip of retro shops,  including Quarter Lounge, an 80's style arcade;  Horror Freak, a horror movie memorabilia lovers  dream; Retro Madness, an old school video game/toy  store; and our personal favorite: Vintage Freak, a shop  offering vintage clothing, vinyl records, furniture,  decor, and memorabilia from the past six decades. 
Retro Plaza is a must-see for anyone visiting the  metroplex.  
Being filmmakers, we'd take them to our favorite  filming spots, like Inspiration Alley near Montgomery  Plaza, an entire alley that has ever-changing colorful  murals by local artists. Then we'd head up to  Magnolia and Near Southside to see all the cool,  hidden spots that make for great fashion shoots. Crude  Coffee Shop and Black Cat Pizza are two of our  favorite restaurants in that area.  
We'd finish our days by catching one (or several)  movies at The Grand Berry Theater near West 7th. It's  an intimate theater run by Jimmy Sweeney, a friendly  film buff. His single-screen theater features  independent and local-made films and documentaries.  The place is clean, the employees are the kindest, the  seats are comfy, and they serve the best popcorn in  town.  
Finally, we'd end the week by visiting The Scat Jazz  Lounge, a classy joint tucked away in a downtown  alleyway, where live bands play both jazz standards  and new classics. It's a great place to just kick back  and let yourself feel the music. We'd take a late night stroll around Sundance Square in the heart of Fort  Worth. It's the perfect place to sit and chat, take  photos, and reflect on old times. 
The Shoutout series is all about recognizing that our success and where we are in life is at least somewhat thanks to the efforts, support, mentorship, love and encouragement of others. So is there someone that you want to dedicate your shoutout to?
There are quite a few people that have contributed to  our success as filmmakers so far, but we'll keep it  brief. Our mom really cultivated a creative and artistic  spirit in us from an early age, and always believed that  we had something to show the world at a time when  our interests in films and filmmaking were just barely  developing.  
She always knew we'd grow up to be filmmakers,  even when we were just two poor little kids making  stop-motion movies with a janky video camera and a  few action figures. She said one day our videos would  be seen all over the world, without us ever having to  leave Fort Worth. (This was back in 2001, before YouTube even existed, so she really was just speaking  it into existence.) Her faith in us gave us faith in  ourselves.  
Our father contributed to our goals financially. He  purchased our first professional video camera, a  monstrous shoulder-mounted camera, that we used to  make our first short film. He also drove us back and  forth between video shoots before we had our licenses.  
Our grandmother Christine continues to purchase  equipment and gear for us. Every month a new box  from Amazon shows up on our porch with a new toy  inside. 
Another person to thank would be our former youth  pastor, Landon Pickering, who asked us to make  videos for our local church's youth program back  when we were a couple of shy and awkward students.  
That volunteer experience led us to our first paid job  working for the church's video team. And that  opportunity allowed us to work side-by-side with  some very talented videographers who really helped us  up our game in video production.
There are tons of others, but it would take pages and  pages to list them all. But, mainly, we'd like to give all  our thanks to God, for without, we would have  nothing and be nothing.
Website: TheReynaBros.com
Instagram: @TheReynaBros @AndrewJonathanReyna @El_Rey_Mateo
Youtube: Youtube.com/TheBizarre
Image Credits
Photos & Stills by The Reyna Bros.
Nominate Someone:
 ShoutoutDFW is built on recommendations and shoutouts from the community; it's how we uncover hidden gems, so if you or someone you know deserves recognition please let us know 
here.