Meet Mady Fischelli: Photographer & Social Media Influencer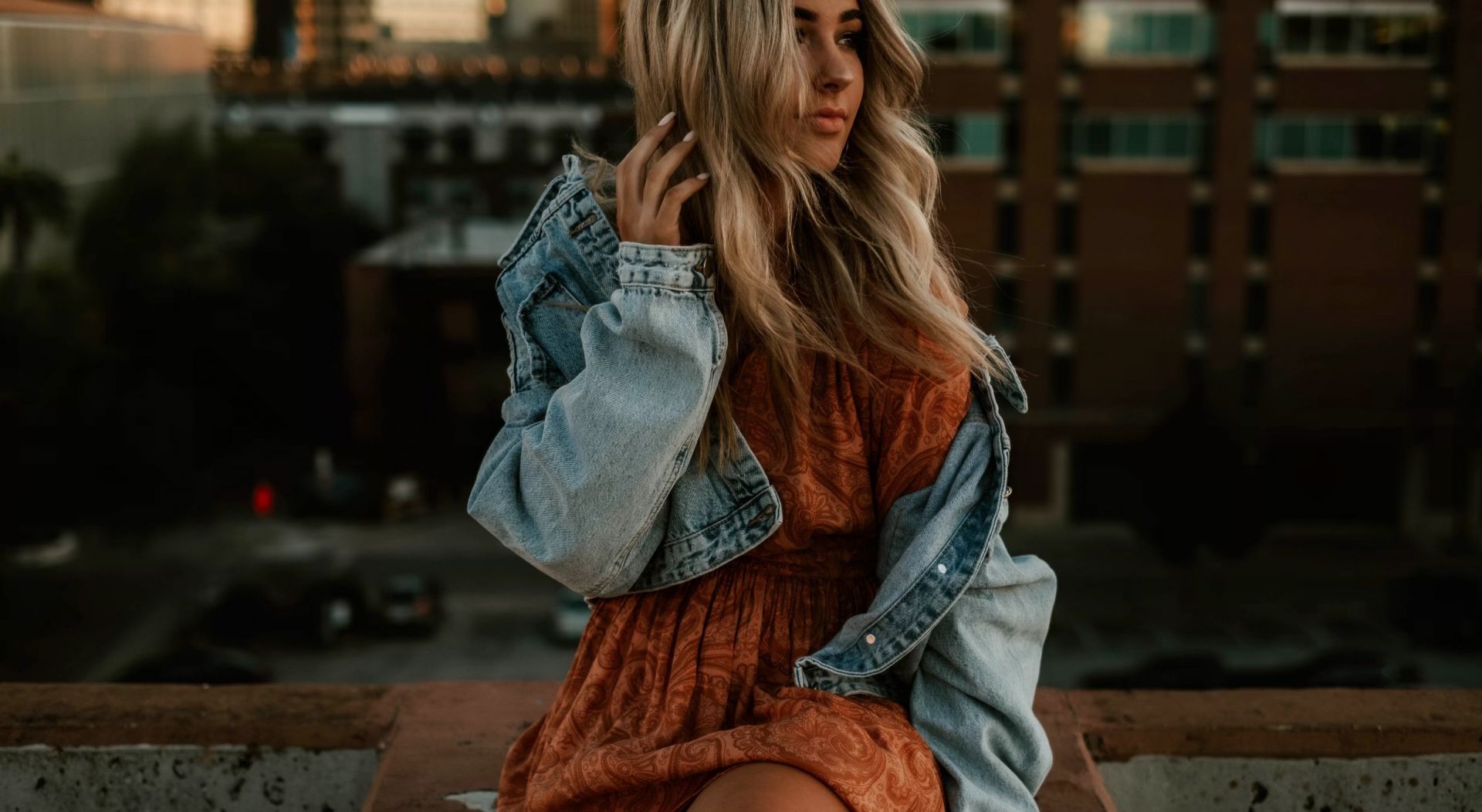 We had the good fortune of connecting with Mady Fischelli and we've shared our conversation below.
Hi Mady, did college have a meaningful and positive impact for you?
As many people know, I went to school in Dallas to study photography. I had already taken classes in high school, and already had my business growing. It was honestly becoming really successful and started to become full time. The last semester of my sophomore year in college, I decided it would be more beneficial in my own personal life to just get an Associates degree and go all in with my business. It was hard at first to adjust to a new path of life. My whole life I was expecting to go a full four years, meet my husband in college, get married right after, and just do photography on the side. But God always seems to have different plans. Now I'm working full time, being my own boss, making my own career decisions, meeting amazing clients, and focused on my personal growth. I really wouldn't have it any other way! Since I left school, I have been challenged more than I ever was in college. College definitely had it's ups and downs, but being out in the real world and providing for myself at a younger age than most has been difficult at times, but so rewarding. And so exciting! All that to say, I think college was definitely a good experience for me. I got to meet some of the most amazing friends that I still keep in touch with. It developed a work ethic and determination in me. Overall, it really just taught me that, for what my dreams and career goals were, it wasn't necessary for me. Of course, this isn't the case for everyone. But if you are in a similar situation where you want to be your own boss, especially in a creative department, college isn't always necessary. The money you would spend on tuition could be spent to kickstart all your plans. In conclusion, I have found it so rewarding to be outside of college, and let my limits be pushed. I've loved the challenge and everything that comes with being my own boss. It was worth the risk for me, and can be for you too!
Can you open up a bit about your work and career? We're big fans and we'd love for our community to learn more about your work.
The cool thing about being an artist, is you are constantly inspired. You're constantly seeking out new style, new ideas, new inspiration for your art. While my style has changed a bit over the years, what has been consistent for me is a clean, minimal, and earthy look. I love working with clients one-on-one and drawing out their purest self. This makes all the difference in a picture or photo shoot experience. I believe connecting with who you are working with sets you up for success. And that is something I take pride in with my business. I want whoever comes into contact with me, to know they have value. I have been blessed with so many amazing opportunities through my business. I've gotten to shoot with contestants from The Bachelor/Bachelorette. Bands and their concerts. Retail companies. Weddings. And everything in between. It hasn't always been an easy road to get to these high points in my career. In fact, it takes struggle more than anything to get to those high points. Whenever I'm going through a slow season or feel like my work isn't good enough, I first have to remind myself of who I am, and restore any lost confidence. Then, I seek out what else I can be doing to attain success. Can I reach out to more clients? Post more on Instagram? Reach out to other photographers and get advice? I'm all about learning as you go, and being patient in the learning. No one has it perfect right off the bat. No one has it perfect at all! But if you work hard and have clear goals, I'm convinced you can accomplish anything. If the world could know anything about me and my brand, I would want them to know their value through how I operate. Clients come first. People come first. It's not about my success. While I am thankful for the opportunities I have been given, and as exciting as they are, I don't want it to ever cause me to lose sight of why I'm here. Because of the amazing people I get to work with. And for the support I've received along the way.
Any great local spots you'd like to shoutout?
I love talking about Dallas – so this is such a fun question to answer! I was born and raised here, and love giving recommendations. Food in Dallas is just unreal. I am personally a big Mexican food fan, and could eat it every single day. Velvet Taco, Torchy's Tacos, Chuys (they have the BEST margaritas), Mesero, and Tequeria La Ventana are all amazing Mexican restaurants. For a good burger I usually go to Hopdoddys or Shake Shack (the one in Uptown off Pearl Street has a great outdoor area with corn hole and draping bulb lights). If my best friend was coming to town, we would get dressed up one night and hit the town. I would get a table at Sixty Vines in Uptown for a fancy meal. I'm talking cheese boards, red wine, and their amazing lemon roasted chicken. To die for! There's also a lot of cool bars in Dallas. Me and my friends enjoy going to Happiest Hour or Waterproof, which is at the top of the Statler hotel. Speakeasies, such as the Atwater off of Mckinney avenue, is a fun place to go. You enter through the back alley into a dim-lighting room with bars on the first and second floors. Such a neat experience! If you're down for something a little less boujee, Punch Bowl Social or High Fives have great music and great drinks. I am all about cute places to stop around Dallas. Either for pictures, coffee, art, etc. Here are a few of my favorite spots: Good Companions coffee in the Bishop Arts district, Foxtrot coffee, Knox Henderson for shopping (stop at Favor the Kind), Northpark mall, the shops and restaurants on Main Street in Deep Ellum, and the Dallas Museum of Art.
Who else deserves some credit and recognition?
I most definitely would not be where I am today all by myself. It has taken the support and encouragement of many important people in my life. Before anyone else, I always want to thank Jesus for leading me and guiding me. I would have no clue what to do if it weren't for Him. Along with that, my parents have and always will be my biggest supporters. When I told them I wanted to leave school early to go full time photography and social media, they were all for it. They had no doubt in their minds I could do it, even when I did. They helped me figure out what needed to be figured out. They reminded me of my purpose and my capabilities every single day. They were listening ears, and ready to help me in any way I needed it. I am so thankful for my parents and the role they play in my life.
Website: www.madyjade.com
Instagram: https://www.instagram.com/madyfischelli/
Twitter: https://twitter.com/madyfischelli
Youtube: https://www.youtube.com/channel/UCCKpvqZlHcXD-JDPbrCpesg?view_as=subscriber
Other: To shop my presets: https://www.madyjade.com/my-preset