Meet Lorena Tule-Romain: Co-Founder & Entrepreneur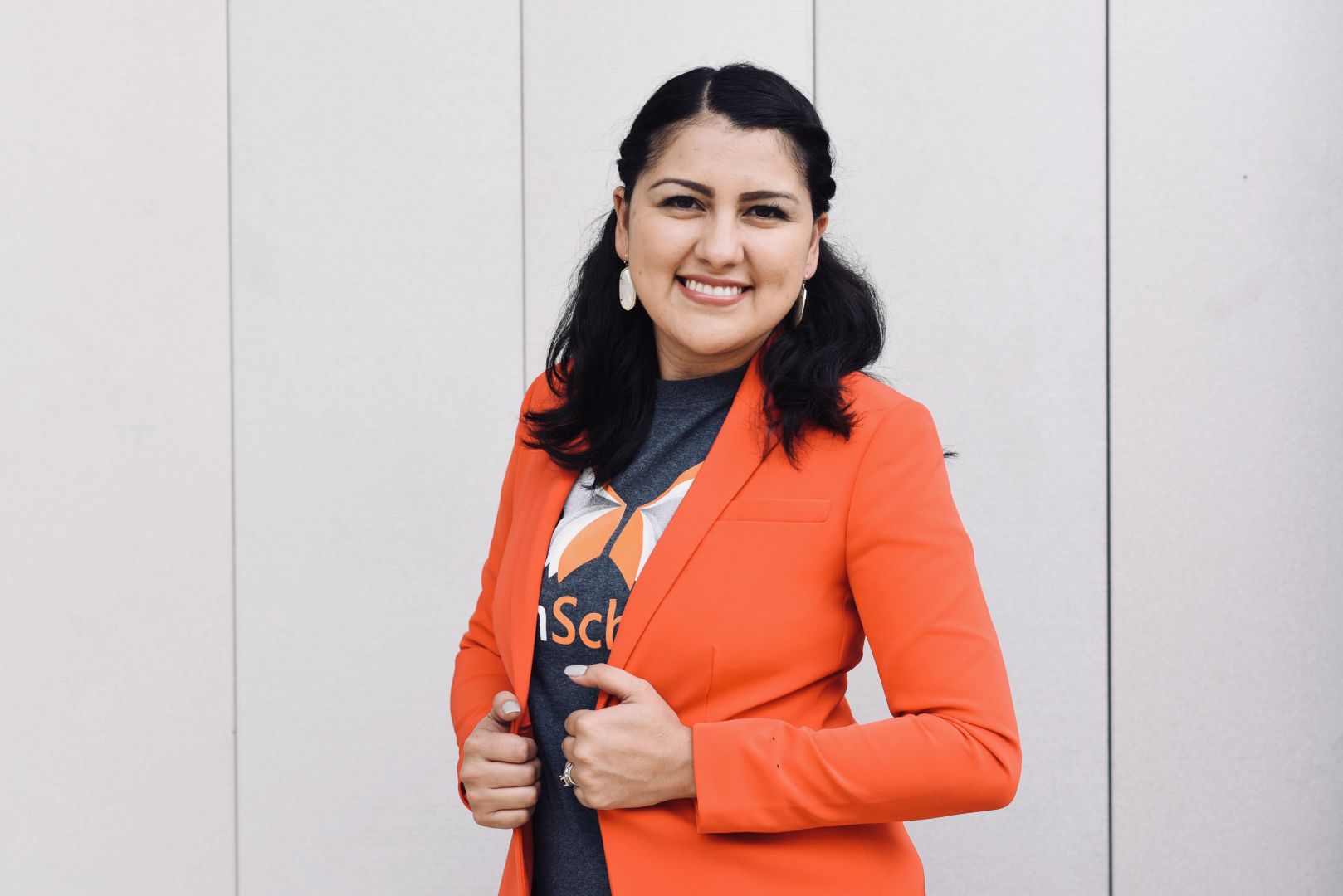 We had the good fortune of connecting with Lorena Tule-Romain and we've shared our conversation below.
Hi Lorena, what is the most important factor behind your success?
The most important factor behind my success has been my family. They have been my motivation and my rock. Taking a leap of faith into this work was not easy but it has been rewarding. A few weeks ago,I overheard my son explaining to his friend that "his mom was working hard to help people through this pandemic." It is moments like these that fuel my drive to continue to be an example for my children and my community.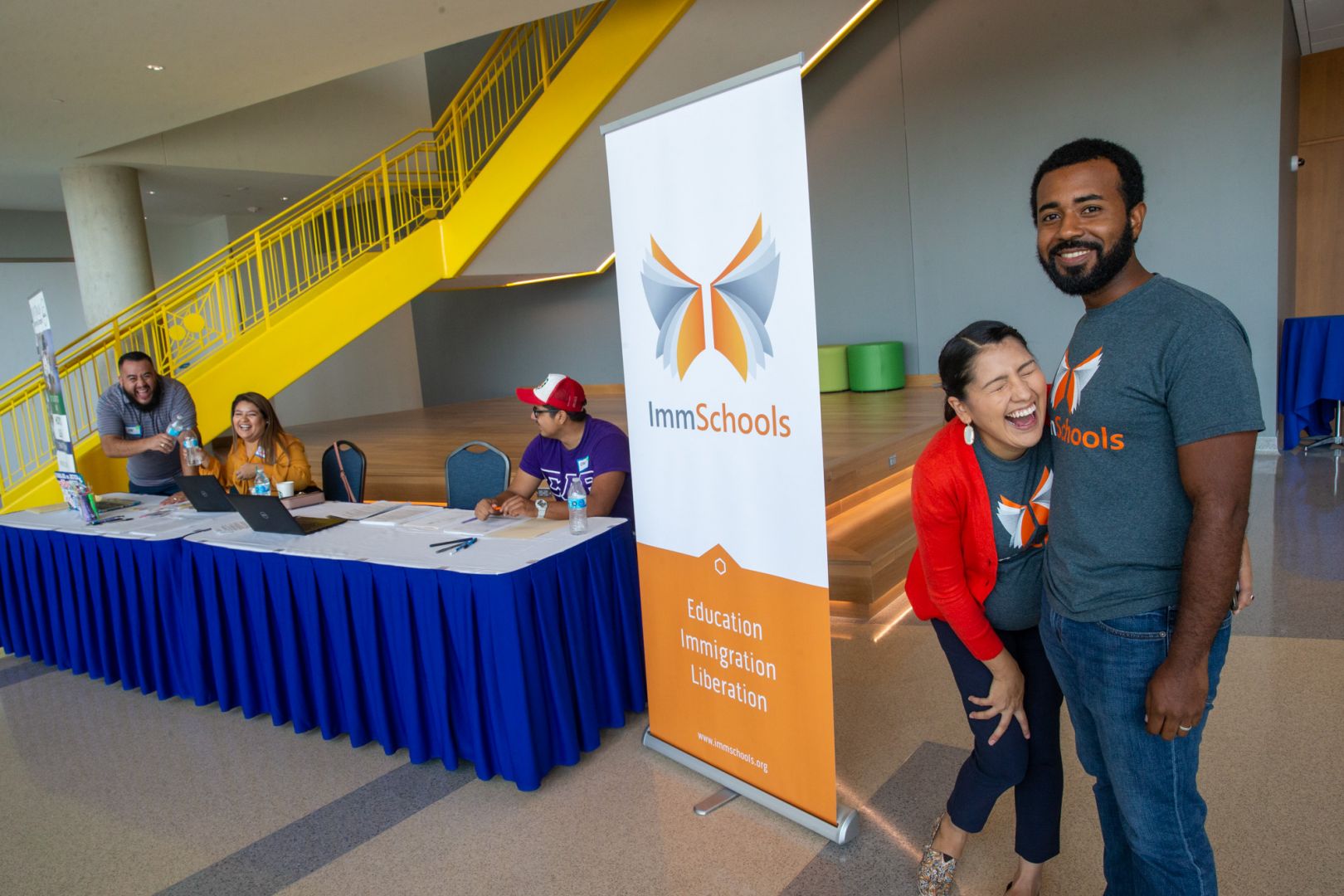 Can you open up a bit about your work and career? We're big fans and we'd love for our community to learn more about your work.
Today, I am proud to serve my community as a Co-Founder and Chief Strategy Officer at ImmSchools, an immigrant-led nonprofit organization that partners with K-12 educators to transform schools into safe and welcoming spaces for undocumented students and families. As a leader working at the intersection of immigration and education, I'm constantly imagining and co-building spaces that have never existed for our undocumented community. I've spent more than 10 years advocating for my community as an immigrant rights activist and working in the education sector. Last year, I left my full time job a Teach For America to give my full attention and ignite the power of our undocumented community through our work at ImmSchools. As a proximate leader, my journey has not been easy. I often have to balance two conflicting worlds – one where I exist as a Latina, immigrant, entrepreneur and another where people like me have been intentionally erased. I am who I am today in part because of the neighborhood and community that raised me. Growing up in Pleasant Grove filled my life with rich experiences and taught me how beautiful it is to live in community with others. All of this despite the deficit mindsets that others had about my community, a place many would refer to as the "hood" and a community in many ways neglected by those in power. But for me, this community gave me wings. In my eyes this place, skyline high school, the paletaria around the corner and the old rundown laundromat are beautiful places that created rich experiences in my life. Growing up in my neighborhood and being friends with ordinary people, whose quality of life was in many ways predetermined by systems of oppression they were born into, and yet seeing them blossom and create opportunity for themselves and their families gave me so much hope. Most people will drive past these places and not look back and too often you hear the phrase "making it out of the hood." Through my lived experience and my work at ImmSchools, I have learned that both worlds can co-exist and thrive together, which is what garners my ability to navigate spaces that contradict each other and yet can not be apart. It is the experience of understanding the "hood" and the western-dominating world that allows me to bring my authentic self into donor meetings and trainings. What began as a survival mechanism has become a necessity as I, unapologetically, uplift the stories of our community in places where we haven't existed before.
If you had a friend visiting you, what are some of the local spots you'd want to take them around to?
Well if you know me at all, you must know, I LOVE food! I will bring them to my mother's house and let them enjoy some homemade coffee and Mexican chilaquiles. Because my mom will not let visitors leave without showering them with stories, showcasing her garden and giving you a quick tour to her shop where she makes dresses and clothing for other people, I'll be sure to schedule time for us to indulge in her warmth. After our bellies and heart are content, I will take them around to do a historical look at Dallas through a racial lens as described by https://dallastrht.org/racial-equity-now/. There is a rich history in Dallas and it is important to highlight the hurtful pieces of that history so I would want to make sure it is a look at Dallas through a culturally responsive lens. And in keeping with my food theme I would want to take my friend to some of my favorite restaurants owned by people of color such as El Palote, Vegan Food House, Kalachandji's, Recipe Oak Cliff, Rudy's Chicken, Paleteria Las Azteca, Odom's BBQ, Oni Ramen and the list goes on.
Shoutout is all about shouting out others who you feel deserve additional recognition and exposure. Who would you like to shoutout?
As I reflect on my journey, I come to realize that my success is in large part to my mother and sister. Their resilience and audacity to dream beyond the unimaginable planted and nurtured the seed that would flourish into launching ImmSchools. The idea originated much like any other idea from my sister and co-founder, Viridiana Carrizales. Since we were kids, she came up with the ideas behind our actions, even if they got us into trouble sometimes. The constant visionary dreams expressed by both my mother and sister opened up doors to different worlds and possibilities for me. Once in the United States, the disparities and constant unequal treatment of immigrants was ever present in our lives. Whether it was the fear of deportation or the many events we feared attending due to our immigration status; these two women showed perseverance and resilience by defining our circumstances every single day. These two monumental women have molded me to be the leader I am today! Their visions have allowed me to pave the way for others and help them dream and plant their own seeds.
Website: www.immschools.org
Instagram: @lorenatuleromain
Linkedin: LorenaTuleRomain
Twitter: @TuleRomain
Facebook: www.facebook.com/pg/immschools