Shayda Torabi | Co-Founder, CEO & Content Creator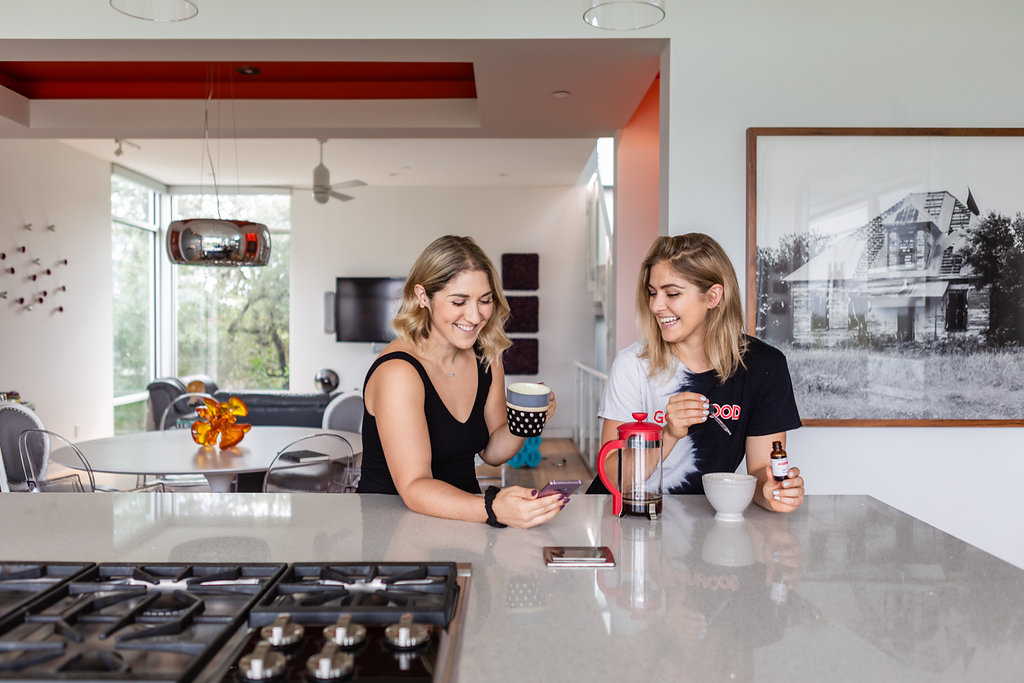 We had the good fortune of connecting with Shayda Torabi and we've shared our conversation below.
Hi Shayda, what is the most important factor behind your success?
To sum it up in one word, I think it's relatability. For as long as I can remember I've been fascinated with stories, creating and dreaming up my own, submerging myself in other worlds through books, music, and television. And as a result it's left me with a sincere passion for human connection, and I think that's what's given me so much success is just being someone people feel like they can relate to. Now of course, it's one thing to be relatable, but it's another thing to apply that relatability into meaningful consumer interactions. As a digital influencer running my online personal brand @withshayda, I find myself gravitating towards content that resonates with who I am as a person. I can't say the same is for every influencer, but realizing that we have this power of persuasion is a big deal, and how we use it is an even bigger deal. So I want to make sure the things I share on my platform are true extensions of who Shayda Torabi is as a person. I don't eat dairy, so you won't see me promoting milk brands. I don't like added sugar, so you won't see me promote products that have hidden ingredients. It's a simple filter, but when applied makes it a super powerful statement. And I think people can appreciate and recognize that, which in return I think creates greater success. Now applied to a business and brand perspective, I would share the same sentiment. I launched RESTART CBD in 2018 with my sister as an Education first CBD wellness brand. We've been a leading brand in the cannabis space coming out of Texas and a big part is because, again, we've leveraged our storytelling. I got into CBD because of a gnarly car accident in 2015, and have struggled with chronic pain ever since. CBD is a plant based way that I've discovered that's given my body actual, tangible, feel better relief. I never overexert myself, just rely on my storytelling skills to help shine a light on my personal experiences. And that's what's relatable, people hearing from humans on things that affect our humanity! So my two cents is, the more relatable YOU can be to the situation, the more YOU can shine through, the more success I believe you will have because at the end of the day people like doing business with people, not just "brands".
Can you give our readers an introduction to your business? Maybe you can share a bit about what you do and what sets you apart from others?
I've professionally worked in Cannabis now for going on three years, but prior to that I've been a technology industry marketer with a track record for building communities, and building world class recognized brands. I wish the path to where I stand was straight and narrow, it would have made for a less bruising journey. But it also would have made for one boring story. The good news is where I am is exactly where I need to be. And I hope that you can sense my hesitation as I typed that line. It's not easy, not ever, and only after you've been through the ringer do you realize the lesson you were learning all along. So my journey has been no different. I fortunately did major in a degree that I am very passionate about, so there was one step in the right direction. I received a BA in Marketing and Communications, originally wanting to work in the live music entertainment industry, I was fascinated with live events. But when no jobs were available during my graduation I pivoted my industry from music to technology. I didn't know that the pivot would be the foundation for what my life successes are built upon now. But ask me at the time and I would have told you I was always lusting after the cool entertainment jobs. Fast forward 6 years and I had spent half a decade building one of Austin's top startups as employee 13 to over 650 employees by the time I exited that company. Due to its startup nature I was able to wear many hats ranging from product marketing, events and branding. Again, at the time I felt unclear, but sitting where I am presently, I see how all of that was just preparing me. During all of this I have been an avid fan of cannabis, but as a Texan we don't really get to play with the high THC products. But little did I know my college past time would be a gateway into a professional career that has allowed me to succeed and elevate the conversation beyond the drug stigma. The transition into the cannabis industry originally happened in 2015, I was recovering from an auto pedestrian accident and found myself going through recovery with significant chronic pain. Knowing I didn't want a life of pain medication or steroid injections, my family investigated for plant based alternatives. So when CBD/Hemp came up, my mom knew my familiarity with cannabis and proposed I give it a try. Within weeks I was able to get pain relief managed on my terms, and a door would begin to crack so that one day I could step through and launch RESTART CBD. So that's what we did, in 2018, my sister and I put our heads together and finally launched our own business. It was hard, launching any business is hard. But launching a cannabis brand, in such a grey market, especially in a state like Texas has been a lesson of a lifetime. The things we've learned as a business are tremendous, but the value we've been able to provide to the industry and the market are unfathomable. My ultimate joy comes from creating a safe space for people to experience cannabis. To have their questions asked and answered, and to help to destigmatize the association of cannabis with marijuana. We now operate an ecommerce brand at restartcbd.com, as well as a brick and mortar in Austin, Texas. The things we've learned have helped pave the way for our business to grow and evolve, but we're also so proud of the contribution we're making to this industry in our home state helping Texans, and Americans have a healthy relationship with cannabis and to truly be able to find a plant based way for relief.
Any great local spots you'd like to shoutout?
This is easy, I would suggest staying either East Austin or South Austin. They're definitely the most vibrant parts of the city, and with more restaurants and shops popping up, they're both very walkable. For breakfast my recommendations are either tacos at Veracruz Al Natural for the migas, or pop into Fareground for a Henbit breakfast bowl with short rib, sweet potato, pickled veggies and an egg on top! For lunch, you can't go wrong with BBQ in Texas, so some popular stops I always recommend are La BBQ and LeRoy and Lewis. If you find yourself super south, a trip to Valentina's Tex Mex for breakfast OR lunch is also a welcomed choice! My ultimate dinner spot is Sway, it's Thai Australian and they now have a few locations throughout the city. Another great selection for an evening meal with a great little patio is Elizabeth Street Cafe, and you must get the shrimp spring rolls! When I'm in the mood for a drink, you can find me at Whislers on the East Side, or anywhere perched on S. Congress to people watch is okay by me, Guerros makes a mean margarita with a side of chips and salsa, you can't go wrong. I also enjoy exploring the hill country, Treaty Oak is an amazing property to get the sights and sips in of the Big Texas Oak trees while enjoying hibiscus vodka cocktails. And for the days when the weather is just so hot you need a pool, everyone in town will point you to Barton Springs, because it really is that iconic Austin experience.
Shoutout is all about shouting out others who you feel deserve additional recognition and exposure. Who would you like to shoutout?
I am forever grateful for my parents, because without them, my success would not be made possible. I truly believe that it doesn't matter how you grow up, but what you do with what was given to you. My parents have always done everything in their ability to make sure I was empowered and encouraged to do big things. And working professionally in cannabis hasn't always been an easy road, but having family behind you supporting and encouraging you into the unknown is a blessing. I know not all of us have a family support system, and that's okay, again it's key to use what is around you as tools for motivation and inspiration that propels us forward.
Website: www.restartcbd.com
Instagram: www.instagram.com/restartcbd
Linkedin: https://www.linkedin.com/in/shaydatorabi/
Twitter: www.twitter.com/restartcbd
Facebook: www.facebook.com/restartcbd
Yelp: https://www.yelp.com/biz/restart-cbd-austin
Youtube: https://www.youtube.com/channel/UC1D0kObVqGQbKU9x8uAAz3g
Other: www.instagram.com/withshayda www.withshayda.com
Image Credits
Shelly Borga