Meet Len Williams | E-Commerce & Real-Estate Entrepreneur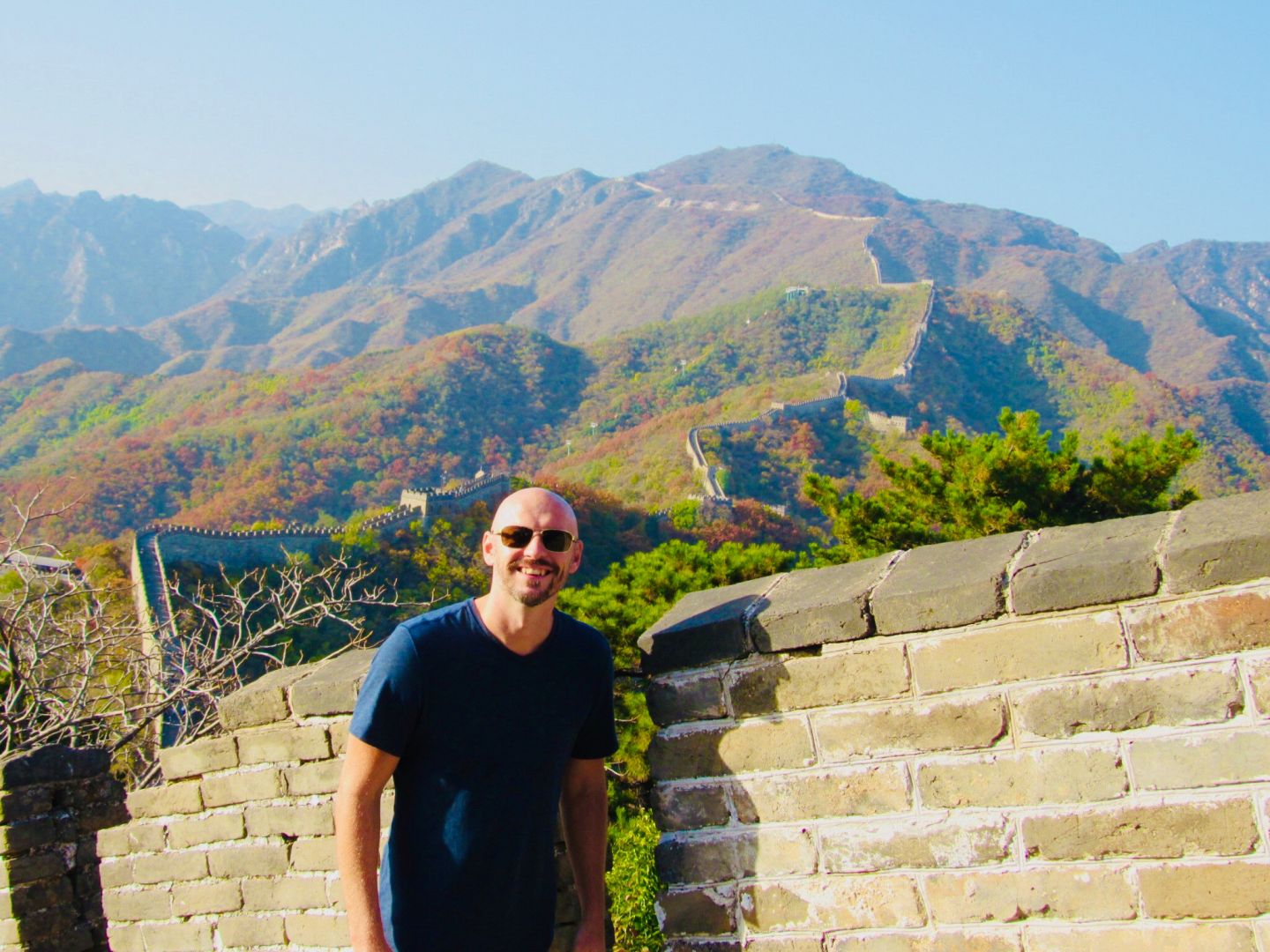 We had the good fortune of connecting with Len Williams and we've shared our conversation below.
Hi Len, have there been any changes in how you think about work-life balance?
Looking back on when I first started The KJV Store, the idea of "Work Life Balance" was allegorical. "Work" was the elephant in the room, "life" was a skeleton in the closet, and "balance" was dust in the wind. As explained in my previous interview, I worked 100-hour weeks, and slept on my parent's couch for an entire summer to save money, all to start my business for only $75.00 at age 22. 16 years and over 1 Million King James Bible & product sales later, I guess you could say it was a good decision that the Lord has blessed. But balance? That's something that had to be both learned and earned.
The first time I ever even thought about work life balance was in September 2009, a full five years of slaving away in my entrepreneurial journey, when I read the 4-Hour Workweek by Tim Ferriss. I started putting serious thought into the terms "lifestyle design" and "mini-retirements".
Little did I know, this decision would lead to several key changes in my work life balance, including not only starting a second business, but also allowing myself to start exploring the world through extensive travel, culminating in a year long trip around the world that my wife JJ and I just miraculously completed in March 2020, literally right before the entire world shut down. Within only a few months of reading that book in 2009, I was eager for a lifestyle change. It's amazing that for the second time in my life, the simple act of "investing in myself" in the form of reading a nonfiction educational book would pay enormous dividends down the road. When I was considering selling my 4-bedroom home in Burleson (in the suburbs, that I and my staff worked out of), I instead made the decision to buy a 1-bedroom condo in downtown Fort Worth and turn my house into a rental property. Without even realizing it, I had started what would eventually become my second company, Bold Lion Properties ("The righteous are bold as a lion" – Proverbs 28:1).
I also made the bold decision at the time, to let my employees begin working from home. If you're keeping up so far, that means that during the 2020 pandemic, while the rest of the world has been adjusting to the new normal of "working from home", it's been business as usual for the past decade at The KJV Store. By eliminating their commute, I hoped to extend some of the same freedom and better work life balance to my staff that I was also trying to establish. A few tips that I've given to friends who have asked me about working from home are:
1.) Try to setup your home office in it's own room with a door that you can not only shut for privacy, but that also creates the mental separation that when you are in the office, you are at work, and when you leave the office / room, you've left work.
2.) Keep a regular work schedule. If your hours are 8:30 – 4:30, be strict with those hours in the form of not just continuing to work for work's sake. Unless you are working on some major project that you are sure you'll be compensated extra for, quit when it's time to quit and go be with your family.
3.) Take advantage of your lack of commute and lack of pointless meetings in the office and be more productive. Learn to focus and get more done by working from home, and just maybe you can negotiate that as a permanent change that would increase your freedom of location. Use that saved commute time to pray, meditate, mentally prepare, or even stretch and exercise so you're at your best when the work day starts.
Perhaps a more recent and possibly more ambitious example of trying to improve work life balance at our company, was making the decision to close on Fridays mid-2018. I can't even take credit for this, as it was my co-worker, Carol, who made the suggestion. This wasn't an easy decision, but after testing it out through the end of 2018, I'm happy to report that 2019 not only marked our first full year of being closed for "Family Fridays", but was also a record year of sales. By all logic, being closed Fridays, coupled with me traveling from May through December of that year, should have hurt the business, not help it. I can't even really explain it and will just chalk it up to the Chick-fil-A affect, where in spite of being closed Sundays, they sell more per restaurant than McDonald's, Starbucks, and Subway combined.
A key point for entrepreneurs, and this cannot be stressed enough, is that you cannot attain any sort of Work Life Balance without an excellent team behind you. At The KJV Store, I have simply THE BEST employees in Jenny and Carol, who have both worked for me for over a decade. I think of them more as sisters and friends than "employees" and they jokingly refer to me as "The Wizard of Oz", since I'm the man behind the curtain. I also have an assistant named Sid who works weekends and does a good job to help fill in any customer service gaps.
The point is, you have to assemble the right team around you before you can even start considering things like vacations and days off, let alone travel or "balance". Hardworking, trustworthy, and loyal employees are worth their weight in gold, and are the backbone of any successful company. It's important for employers to not lose sight of that. For the first 3 years of my business life, I might as well have been chained to my desk, fingers glued to the keyboard, and phone glued to my ear. Dr. Frankenstein might have been better prepared to face the monster he'd created, than I was with my business. There were times when I didn't know what in the world I was doing, or what I had gotten myself into. I needed help in a big way and thank the Lord I found it. At the same time, I needed to put in those hours, and respond to the thousands of calls and emails to gain the expertise necessary to even train my staff in the first place.
Flashing back to 2010… with my team now in place and used to working from home without my physical presence in the next room, I started setting my gaze on travel. Ferriss' book encouraged me to not only consider extensive travel abroad, but to live with the fact that my business may not run perfectly in my absence. The book sort of gave me permission to pursue travelling without feeling like I was abandoning my business or worrying about the inevitable. So, in July 2010, my buddy Dennis dared me to run with the bulls in Spain, and we did just that at the San Fermin Festival in Pamplona.
Then in September 2010, I took my first "mini-retirement" by living in Playa del Carmen, Mexico for the entire month. I rented a condo by the beach, worked a reduced schedule, and had one of the best months of my life, including an impromptu trip to Havana, Cuba on nothing more than a hand-written yellow sticky note for a travel receipt and a Havana Air plane so old that it had wooden floors (true story). I quickly realized that owning a business, albeit only a small but profitable one, was the only way I could escape the regular 9 to 5 lifestyle and enjoy this kind of freedom. The month-long Mexico trip would eventually segue into a 5 Week trip through Australia, New Zealand, and Thailand in 2014. From that point on, a month traveling, two months traveling, just wasn't enough to scratch the itch, and I started envisioning my ultimate work-life-balance dream… an entire year long trip and sabbatical.
To be clear, it's not as if I rolled out of bed one morning and said, "I think I'd like to take a year long trip" and then booked flights the next day. Not hardly. This concept started to develop over time and after completing longer and more adventurous trips to start with. Ever since 2010, simply telling people that I spent a month in Mexico one time is almost unfathomable to most people with limited vacation days. But then to tell people that my wife was going to take a sabbatical from her lucrative career in finance, a major sacrifice and potentially risky move to her career, so we could take a year long trip together? That sounded flat out nuts, if not impossible to many. Undeterred by the skeptics and doubters of our plan, for better or worse, JJ and I began taking the steps to realize our dream of a year-long trip. In April 2019, we packed up all of our belongings and moved them into storage, rented out our home in Fort Worth, and embarked on our journey with nothing more than a 21" Carry-On suitcase and a backpack each. We planned to use savings, profits from The KJV Store (while maintaining a limited work schedule), and cash-flow from our rental properties to fund our travel. We began with a transatlantic cruise from Florida to Barcelona, Spain to "ease into our journey". We kept traveling west to east, following Summer through Europe, Africa, and Asia, then ended that first leg in Australia and New Zealand on Christmas Eve. We returned to DFW to see family the week of Christmas through New Year's, before continuing on to South America, as all flights from Australia to Argentina went through the U.S. anyway.
Our trip ultimately consisted of 333 Days of Travel, 6 Continents (all but Antarctica), 40 Countries, 100+ Destinations & Cities, 75,000+ Miles (equivalent to 3 times around the earth), 21 Islands, 47 Flights, 16 Trains, 16 Ferry's, 15 Buses, 6 Cruises, several Wonders of the World (Great Wall of China, Great Barrier Reef, Angkor Wat, Panama Canal, etc.), countless laughs, memories, and beaches, and 1 unforgettable Trip and Year. Looking back at our travel map that charts every destination and path from our itinerary, I don't know how we visited all those places in less than a year. (The Map can be seen here: https://www.travellerspoint.com/map/#/trip/1254764)
After our final stops in Turks & Caicos and the Bahamas, a winding down and more relaxing ending to our rigorous schedule, we made it back to the states on March 9, 2020. Mandatory quarantines and lockdowns of most countries ensued the following week. People kept asking us if our trip was cut short due to COVID-19, and the answer is yes and no. We did plan to be back in the states by then, but also planned to finish our year of travel in Florida for the majority of April. That was of course cancelled due to travel restrictions. While our trip didn't exactly end as we had planned or hoped, we have so much to be thankful for and are still counting our blessings for the timing of our return, as well as the travelling mercies we received on our trip. We were in China but avoided COVID, in Australia but remained safe from nearby Wildfires. We cruised past White Island, New Zealand in December, literally the same day a volcano erupted that killed many. We made it back to the states before quarantine and shelter in place orders, and didn't get stuck somewhere abroad. Some will think we are just extremely lucky, but the truth is, we truly felt the Lord's protection on our lives every step of the way.
We learned that there is no perfect time to take a year off and travel. Like anything in life that's worth doing, you just have to make up your mind and do it instead of putting it off for "someday". What if we had waited, or put our trip off until 2020? This life goal would have been postponed at best, or never realized at worst. Travel may never be the same, and extended travel may be especially more difficult for the foreseeable future. The point is, and my answer to the question of this article is, you have to proactively create the balance in your life and be prepared to live with those choices. When we die, I doubt many of us will say "I wish I had worked more", but almost everyone will say "I wish I had spent more time with my family and friends or pursuing my life's passions."
Can you give our readers an introduction to your business? Maybe you can share a bit about what you do and what sets you apart from others?
The KJV Store is "The #1 Source for King James Version Bibles" and is the premier source for all King James Version products online. Besides continuing to grow our business for 16 years in a row, we just launched our brand new website design at www.TheKJVStore.com. Our new site is sleeker, faster, more secure, and 100% mobile responsive, yet still exclusively "KJV" of course. We are also very proud to announce our latest self-published, KJV Store branded bible in premium Goatskin Leather: https://www.thekjvstore.com/kjv-classic-wide-margin-study-bible-with-c-i-scofield-notes-goatskin-edition/ It was a major undertaking to produce, in collaboration with one of the best-known binderies in the world (whom I met with in the Netherlands while traveling), the same bindery that produces other premium brands such as Cambridge bibles. As far as how I got to where I am today, that is best answered in my previous interview with Voyage Dallas: http://voyagedallas.com/interview/meet-len-williams-kjv-store-fort-worth/ The short version is:
– "Persistence is the one thing that all success stories have in common."
– "Formal education will make you a living; self-education will make you a fortune."
– "Some people dream of worthy accomplishments while others stay awake and do them."
– There is no such thing as "make money while you sleep".
– An MBA from the University of Hard Knocks takes 10 years, a PHD, 20 years.
Any places to eat or things to do that you can share with our readers? If they have a friend visiting town, what are some spots they could take them to?
In Fort Worth, we would start with breakfast at Vickery Boulevard Cafe or breakfast tacos at Melis Taqueria, then visit the Water Gardens and Sundance Square. Have lunch at Heim BBQ or Kinkaid's Hamburgers, followed by a long walk on the Trinity Trails. Watch the cattle drive in the Stockyards (extremely touristy, but a must), followed by dinner at Reata or Uncle Julio's. In Grapevine, my new home, we would visit the historic downtown Main Street area and grab a sandwich at Weinbergers Deli for lunch. Then tour any exhibits at the Gaylord Texan, followed by dinner at Mi Dia or Chez Fabien.
Shoutout is all about shouting out others who you feel deserve additional recognition and exposure. Who would you like to shoutout?
My parents, Terry and Shela Williams, deserve all the credit for teaching me the value of discipline and hard work. Thanks for making me dump the trash every day after school and clean the church on weekends when all the other kids were playing basketball! I of course want to further recognize my co-workers Jenny and Carol. They have literally thousands of fans by way of customers at The KJV Store. I like to say that "I start the fires" in the form of sales & marketing, and they "put out the fires" in the form of phenomenal customer service and making customers happy every day. My wife JJ is also my biggest fan, encourager, and #1 travel buddy. The book that has helped me the most, beyond of course the KJV Bible, is the 4-Hour Work Week.
Website: https://www.thekjvstore.com/
Linkedin: https://www.linkedin.com/in/lenwilliams/
Facebook: https://www.facebook.com/TheKJVstore
Youtube: https://www.youtube.com/thekjvstore
Other: https://www.lenandjj.com/ https://www.facebook.com/LenandJJ/ https://www.travellerspoint.com/map/#/trip/1254764 https://www.boldlionproperties.com/
Image Credits
Len Williams Jennifer Jurrius Arctic Leaf Logical Position
Nominate Someone:
ShoutoutDFW is built on recommendations and shoutouts from the community; it's how we uncover hidden gems, so if you or someone you know deserves recognition please let us know
here.